Art exhibition brings Hongkongers' attention to the unattended cracks in the city
By: TUNG Yi Wun

Edited by: LI Chak Ho Samuel

2021-01-20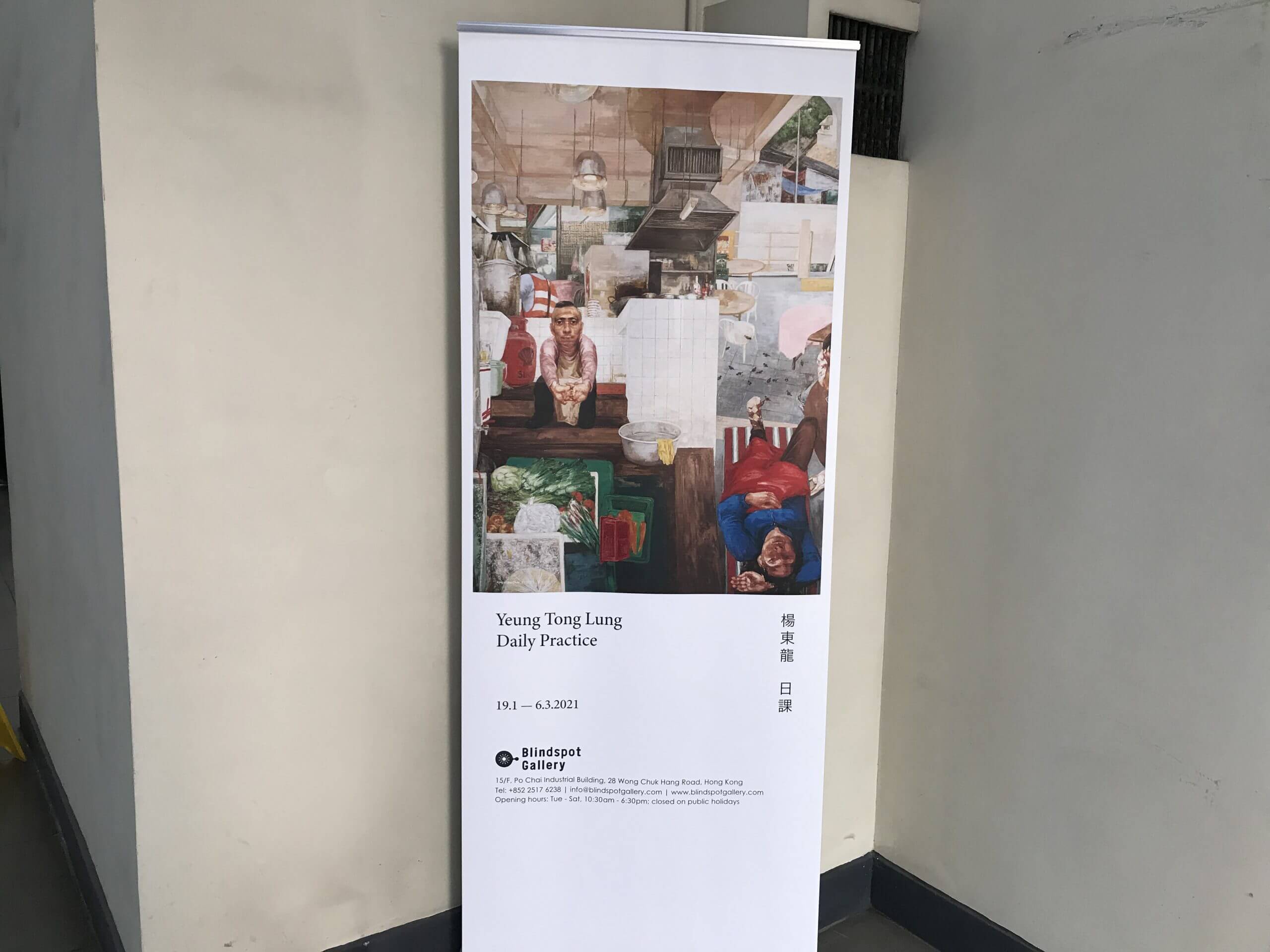 Local artist Yeung Tong-lung showcases his artwork which reminds Hong Kong people of the neglected parts of the city while COVID-19 has won all attention.
Presented by Blindspot Gallery, in collaboration with a local independent bookstore -- Art and Culture Outreach, the Daily Practice is a solo art exhibition showing Mr Yeung's artwork which was completed during 2015 - 2020. Amongst all pieces, Mount Davis, which illustrates the Yangge Dance Incident that happened in June 1950, is the featured artwork.
Holding an art exhibition amid the fourth wave, though fewer visitors were expected, they believed that it was the right timing to make it happen.
"In the past few months, Hong Kong people have been stressed over the pandemic," said Wong Man-ying, one of the visitors. "Everyone seems to have their complete focus on getting themselves away from any possibility of being infected. To some extent, we became selfish. But in fact, there are people who really need help."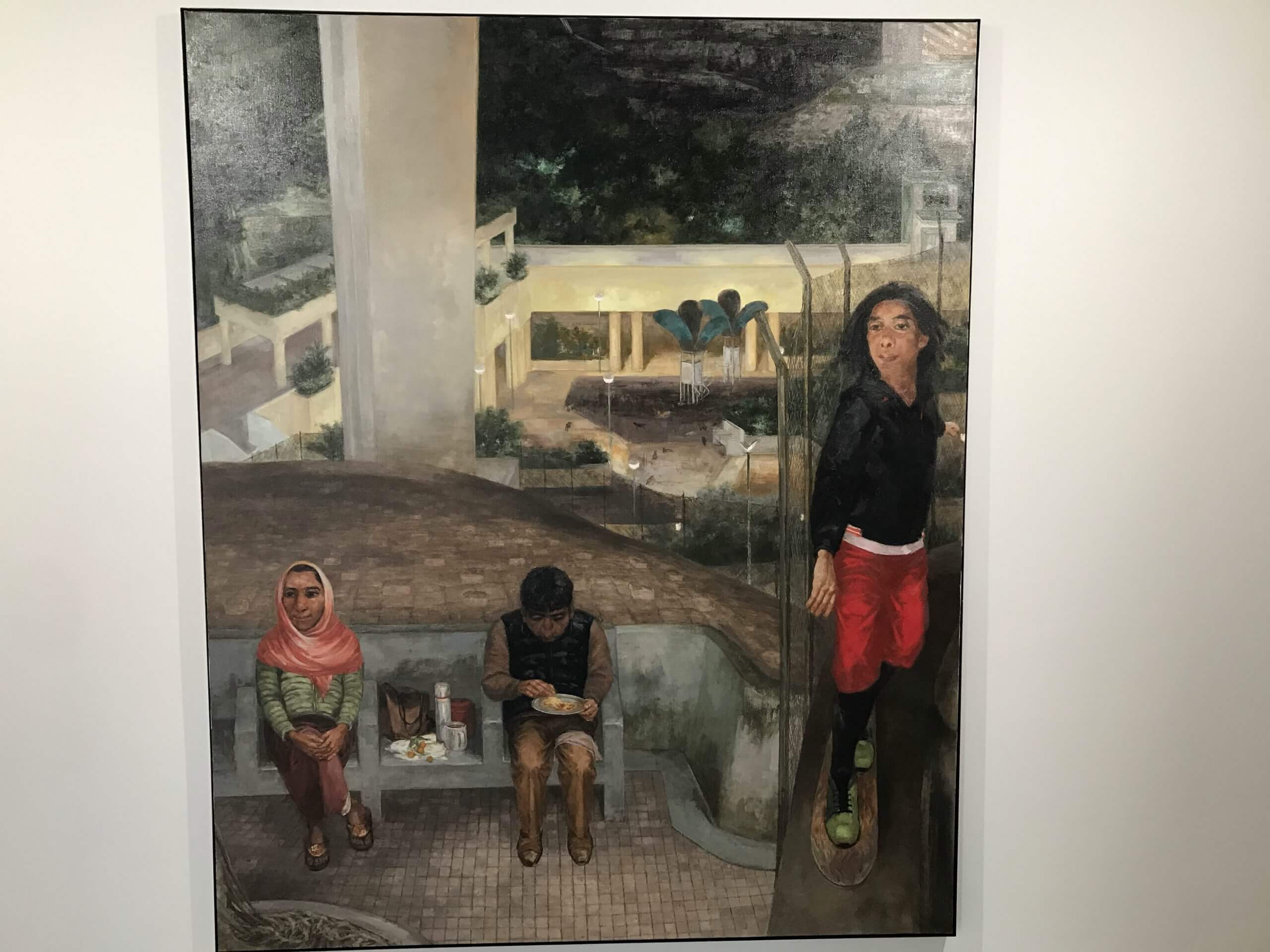 Although none of the art pieces demonstrates individuals being affected by the pandemic, or any pandemic-related scenes, showing the daily life of the minorities in Hong Kong could give visitors a heads up of the existence of these vulnerable groups, and that they could be suffering at this critical time, said Ms Wong.
"It is rare for [Yeung] Tong-lung to hold a solo art exhibition or to display his work in any other exhibitions," said Wong Cheng-yan, manager of Mr Yeung and gallery manager of Blindspot Gallery. 
My Yeung's last exhibition was in early 2019. Thus, even though the exhibition rolled out as the pandemic was prevailing, a lot of Mr Yeung's friends and special guests still attended the opening reception.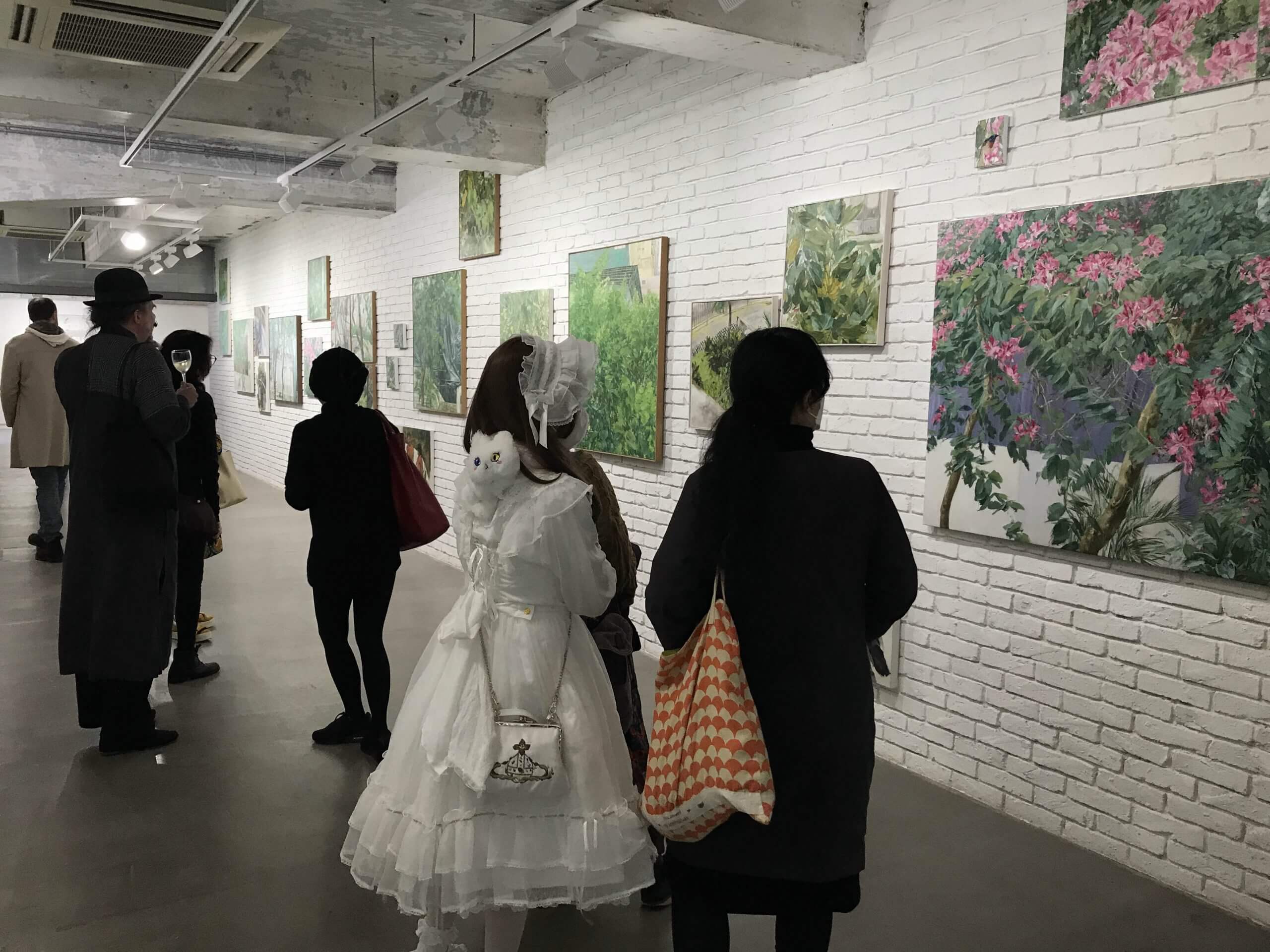 Daily Practice's opening reception was held on Jan. 19 at Blindspot Gallery in Wong Chuk Hang. The exhibition period will be from Jan. 19 to Mar. 6, every Tuesday to Saturday from 10:30 am to 6:30 pm.
Mr Yeung was born in Fujian in 1956. He then moved to Hong Kong in 1973 and started painting two years later. In 1990, Mr Yeung and his friends founded the Quart Society, which is the first independent art space in Hong Kong. His last exhibition, titled  "Cuts In Synchronicity: Paintings by Yeung Tong Lung", which was held in 2019, was also in collaboration with the Art and Culture Outreach.
Mr Yeung's paintings are known as giving spotlights to the often-overlooked groups in Hong Kong, for example, the working class and ethnic minorities, by illustrating their everyday life and typical behaviors with special use and combinations of colors and structures. 
Art and Culture Outreach is an independent bookstore that was founded in 2008. They began with selling English publications that were art and culture related. Later they also started letting the bookstore out for holding events and organizing collaborative activities.