Bobsy Gaia: 25 years of Ecopreneurship in Hong Kong
The story of an entrepreneur and his eco-friendly businesses
By Celia Lai and Crystal Tai
Wearing a man bun and a long grey beard, Bobsy Gaia almost has the look of a Taoist priest from Chinese mythology.
The "ecopreneur" was born in Lebanon and has been pioneering socially responsible business in Hong Kong since 1992. He is the co-founder of several vegetarian restaurants, including "MANA! Fast Slow Food".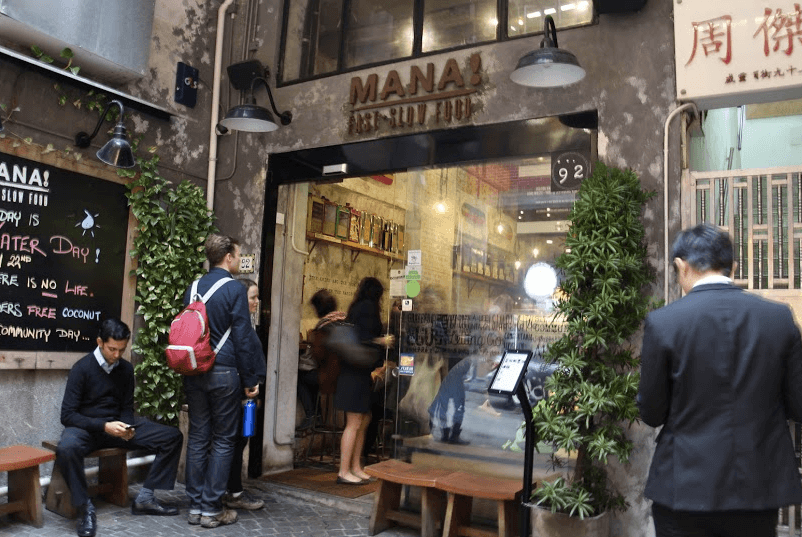 Just like its owner, "MANA! Fast Slow Food" is vibrant yet relaxing. The furniture is made of recycled materials and the menu is on a chalk board. The restaurant regularly promotes eco friendly campaigns. For example, "World Water Day" was written in delightful colours on March 22 on the board to remind people to conserve water.
Mindful of the environment, Bobsy is on a mission to educate consumers to "eat like it matters". His restaurant serves organic produce.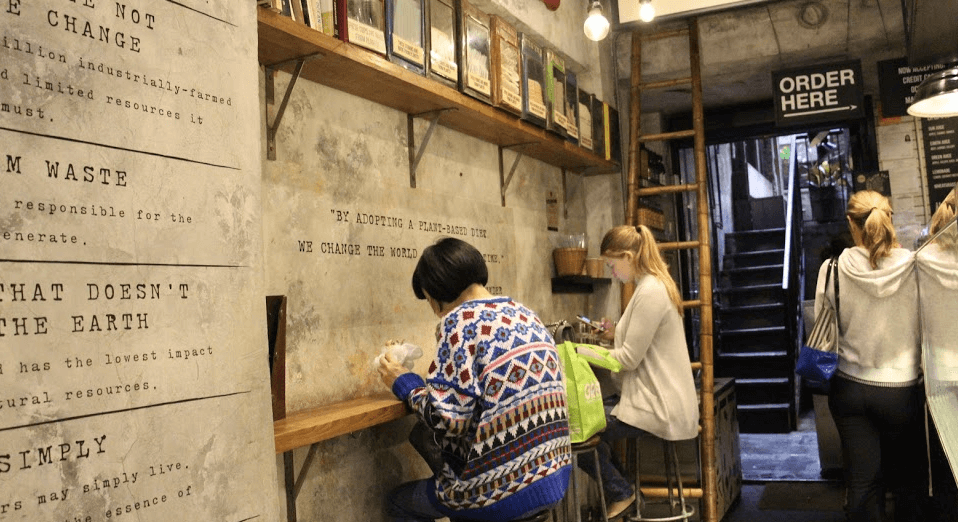 Bobsy became an "ecopreneur" when he started to promote social responsibility in business in 1989. He was a fashion designer at the time, but came up with the idea in a moment of despair.
"I was financially broke at that time in Bangkok. At the same time, many profound changes were happening in the world such as the collapse of the Berlin Wall and the end of the Cold War," said Bobsy, "there were also Nelson Mandela, mass protests over the destruction of the Amazon Rainforest and women fighting for equality. These movements showed the awakening of human power. It was speaking to me. I suddenly realized there was something bigger than me going on," he said.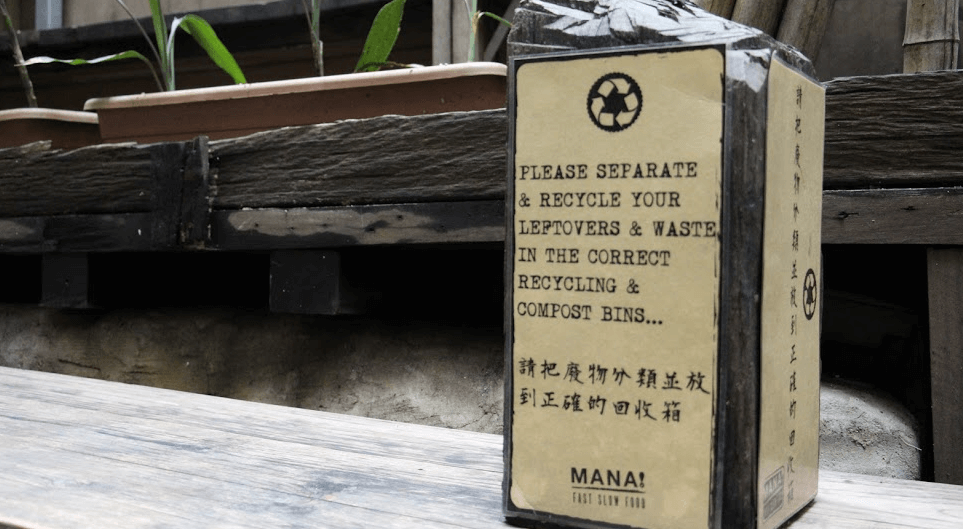 The awakening, Bobsy thought, was a game change in man's perception of the world. That is similar to the realisation that the Earth is round and not flat. "The people in this humanitarian movement are amazingly creative make changes," he said. "The Umbrella Movement, for example, was a beautiful successful story that awakened Hong Kong's culture, " he added.
He believes such spiritual movement is universal. "Anything could happen to this energy. The movement does not have a name. There is no leader, no creed, no color, no religion, no manifesto, no any -ism and it takes place in people's heart. That is why it is unstoppable, " he said.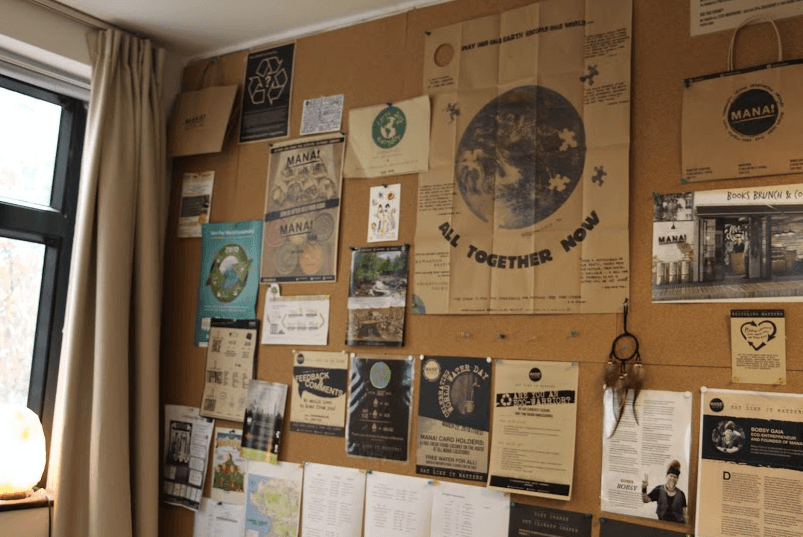 Inspired by his belief , he started to pay extra attention to environmental issues in the news and even in song lyrics. His vision broadened.
After moving to Hong Kong, Bobsy started to manufacture "green fashion" fashion. That is, watches and clothes made out of recycled plastic. He founded "ABLE charity" in 1993 which helped to put a stop to reclamation around Lamma Island and instead, started to plant trees there. The aim was to raise public awareness of the environment. "We only have one planet and we have to look after it," he said.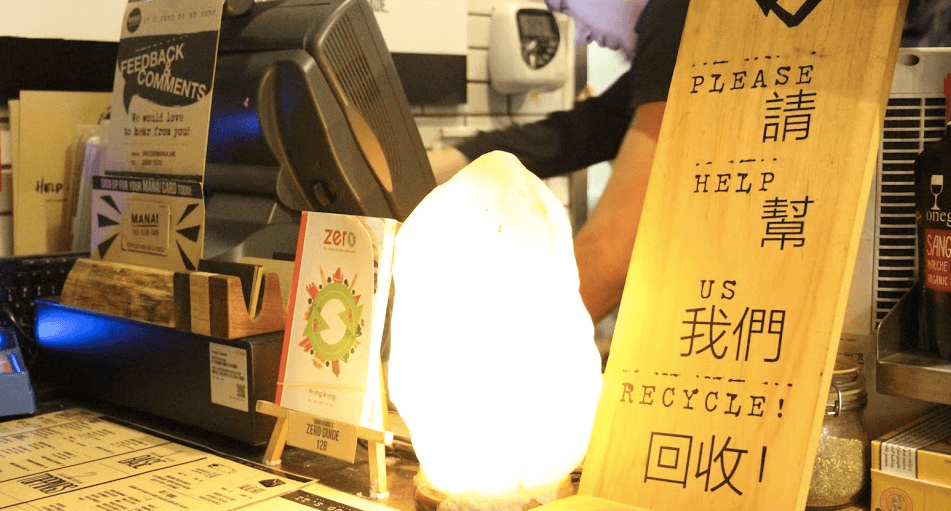 The ecopreneur later operated MANA! to provide an eco-friendly alternative to fast food. "Change the diet and change the world. MANA! is an option of changing in action," he said. Their mantra is to minimize food waste and be organic-conscious. "We eat three to four times a day. The impact we make is unmatched," he said.
(Edited by Charlotte Yang)