Kulturnatten's 30th Anniversary: A Night of Light and Culture in Copenhagen 13/10/2023
By: Tsz Yau CHAN

Edited by: Wisha LIMBU

2023-10-20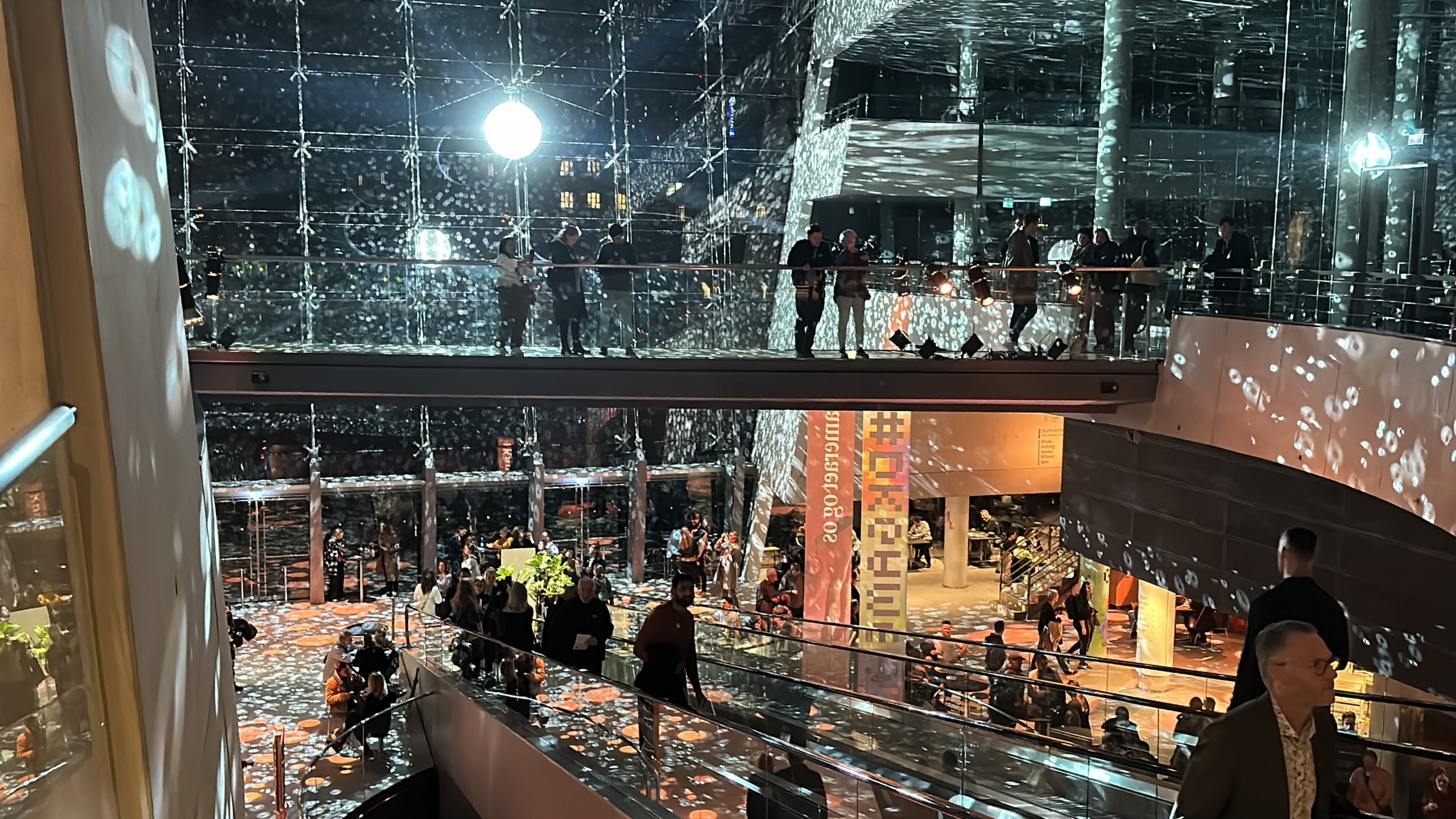 Copenhagen's annual Culture Night, known as "Kulturnatten," dazzled the central city with lights, music, and a resilient spirit despite challenging weather conditions. The 30th Anniversary of this celebration had an impressive turnout of over 63,000 attendees. 
All cultural night events required a Culture Pass at a cost of 110 Danish Krone  (HK$121) from either a mobile app or through 7-Eleven stores. The Culture Pass covered free transportation on trains, buses and the Metro in selected city areas from 4 am to 4 pm during the event.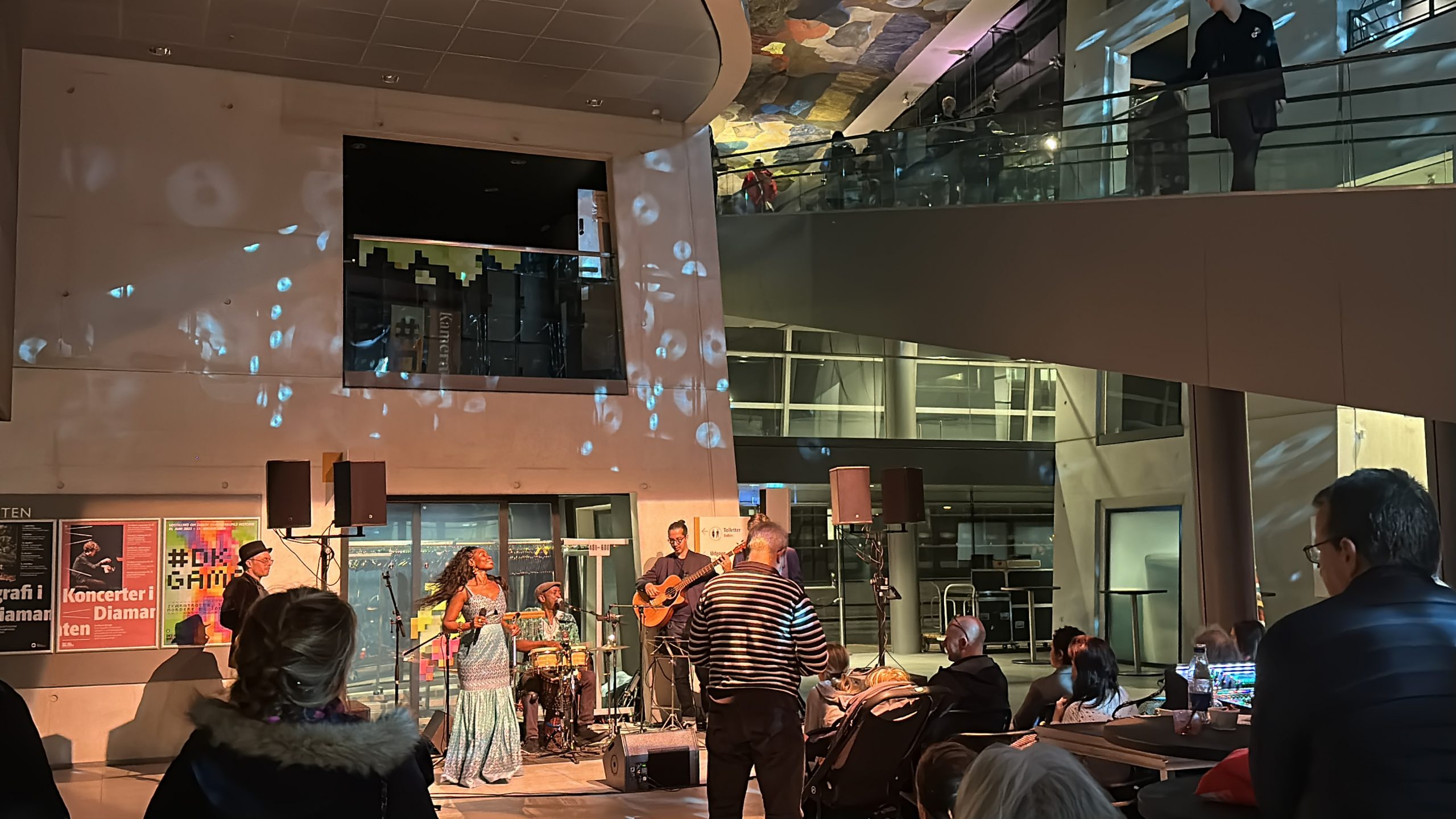 The charming streets of Copenhagen were transformed into a vibrant tapestry of culture. Museums, city halls, and churches which normally closed at night were all lit with majestic light shows. 
Reflecting on the event's growth since 1993, Marie Myschetzky, Secretariat manager for Kulturnatten, noted the remarkable expansion from 45 events in the first year to over 200 high-quality special events after 30 years.
Myscheytzky emphasised the event's role in making culture and the city accessible to everyone. "New generations are invited behind the scenes of the city, and spaces are created for delving into history and contemporary topics in an exciting way," she said.
As night fell, the once-silent library underwent a magical transformation into a mysterious maze adorned with lasers and music, concealing treasures of acorns. Kathrine, 41, and her son Cal, 3 visited the Norrebro Library and went on a treasure hunt in the Labyrinth of books and shelves. 
Young detectives like Cal eagerly embarked on a quest to discover hidden acorns. Upon finding them, Cal skillfully assembled them into figurines using sticks and glue.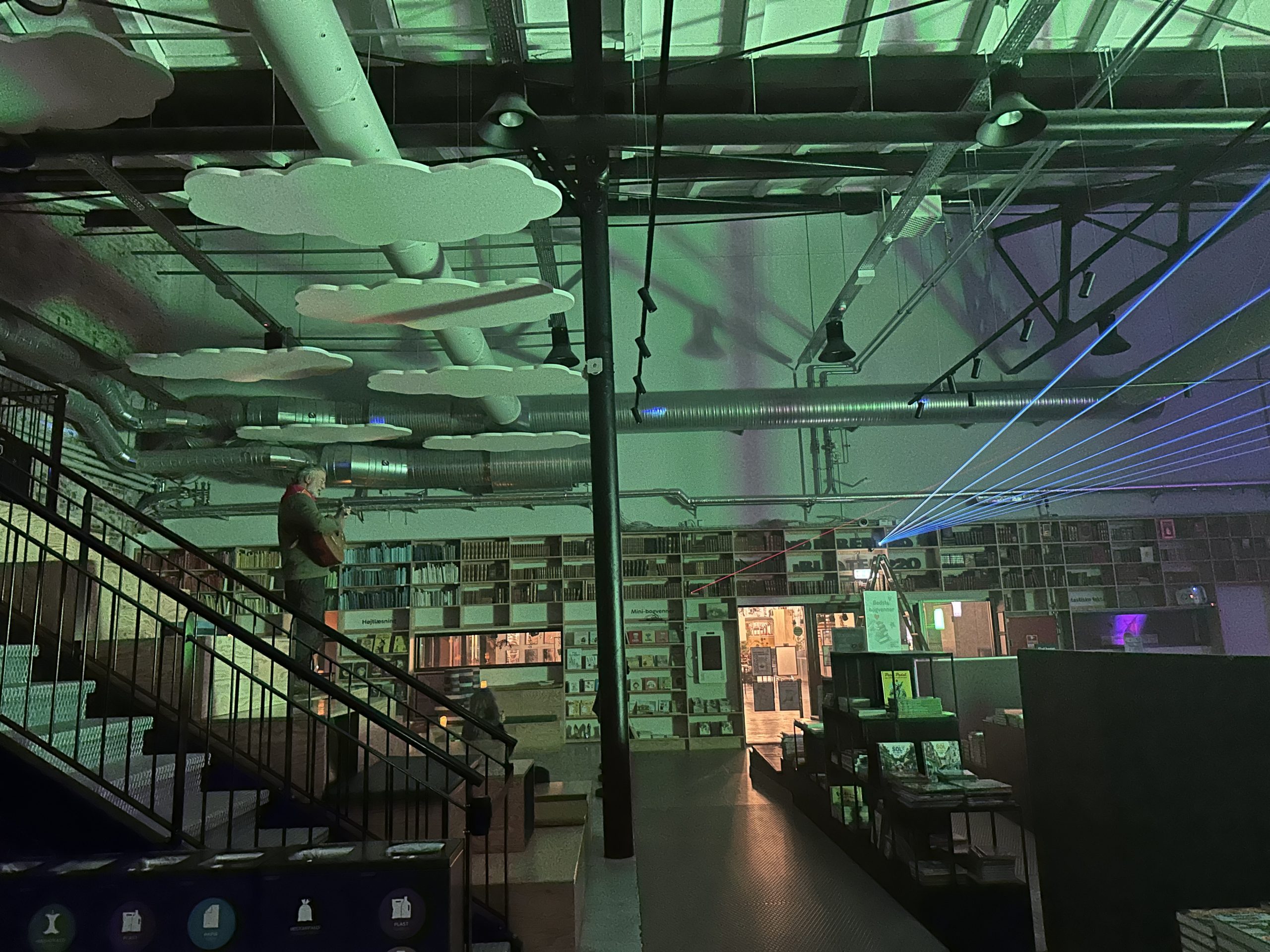 "The Culture Night event is really good for family activities. Cal gets to visit places that are usually closed at this time," said Kathrine. "When I was young, I would go to other ball parties at Culture Night, but now going to museums and libraries like this with my family is really nice." She added that this was Cal's third time joining the Culture Night event.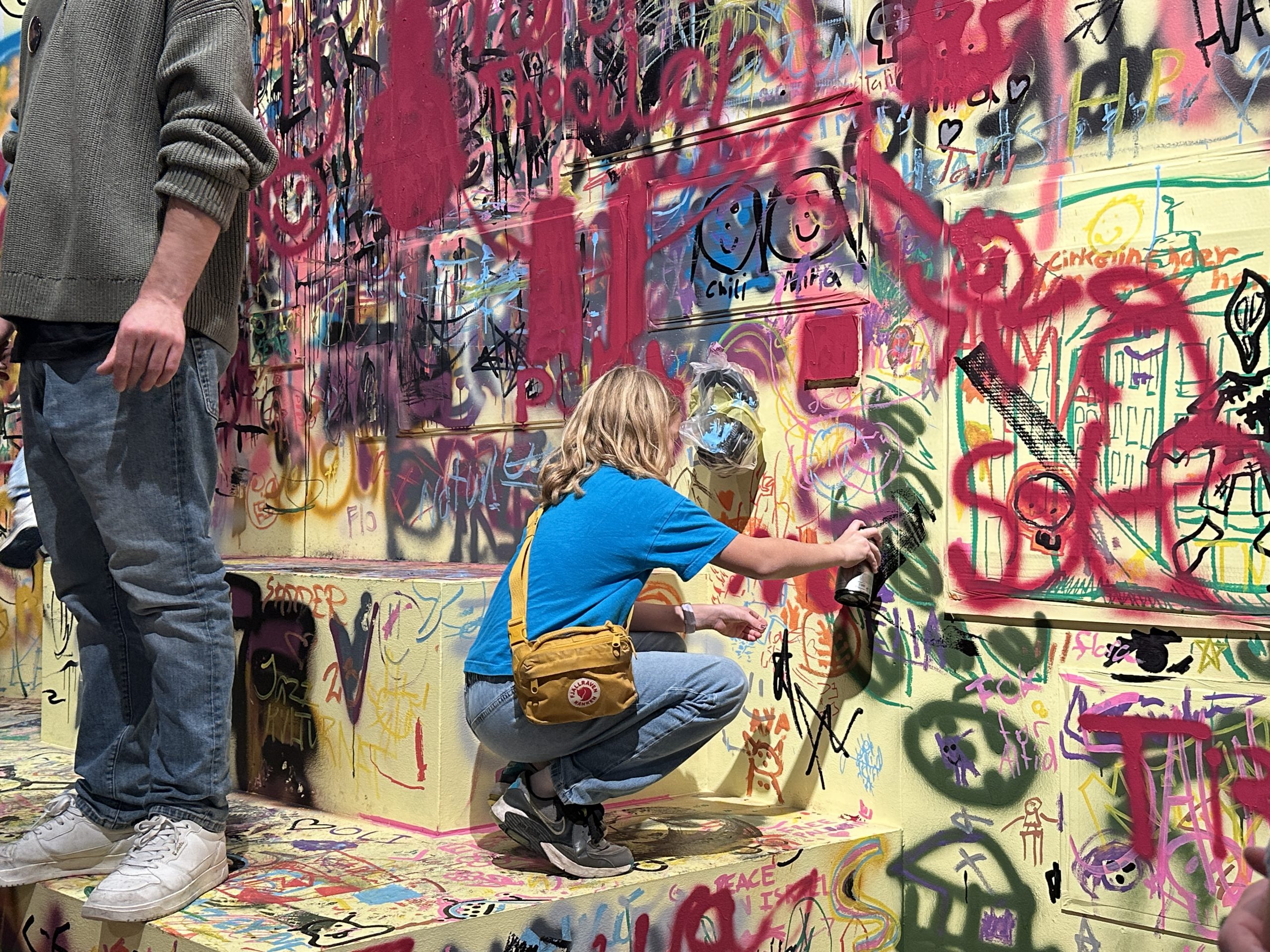 The Danish Architecture Centre was also brightly lit for the evening and  filled with families and kids. The critically acclaimed exhibition, 'Copenhagen in Common' encourages people to explore Copenhagen to discover what aspects of the city makes it significant to them and to the community. As part of the exhibition, children learned how to paint graffiti with spray cans. 
Lin Xing, 45,  an immigrant mother with her 12-year-old son, Lele enjoyed a fruitful evening of graffiti painting at the Danish Architecture Centre. "Activities like this are rare back in Fujian. It's fun to visit all the museums at such a cheap price," said Lin. Lele's favourite part was to use spray paint to draw robots on the wall.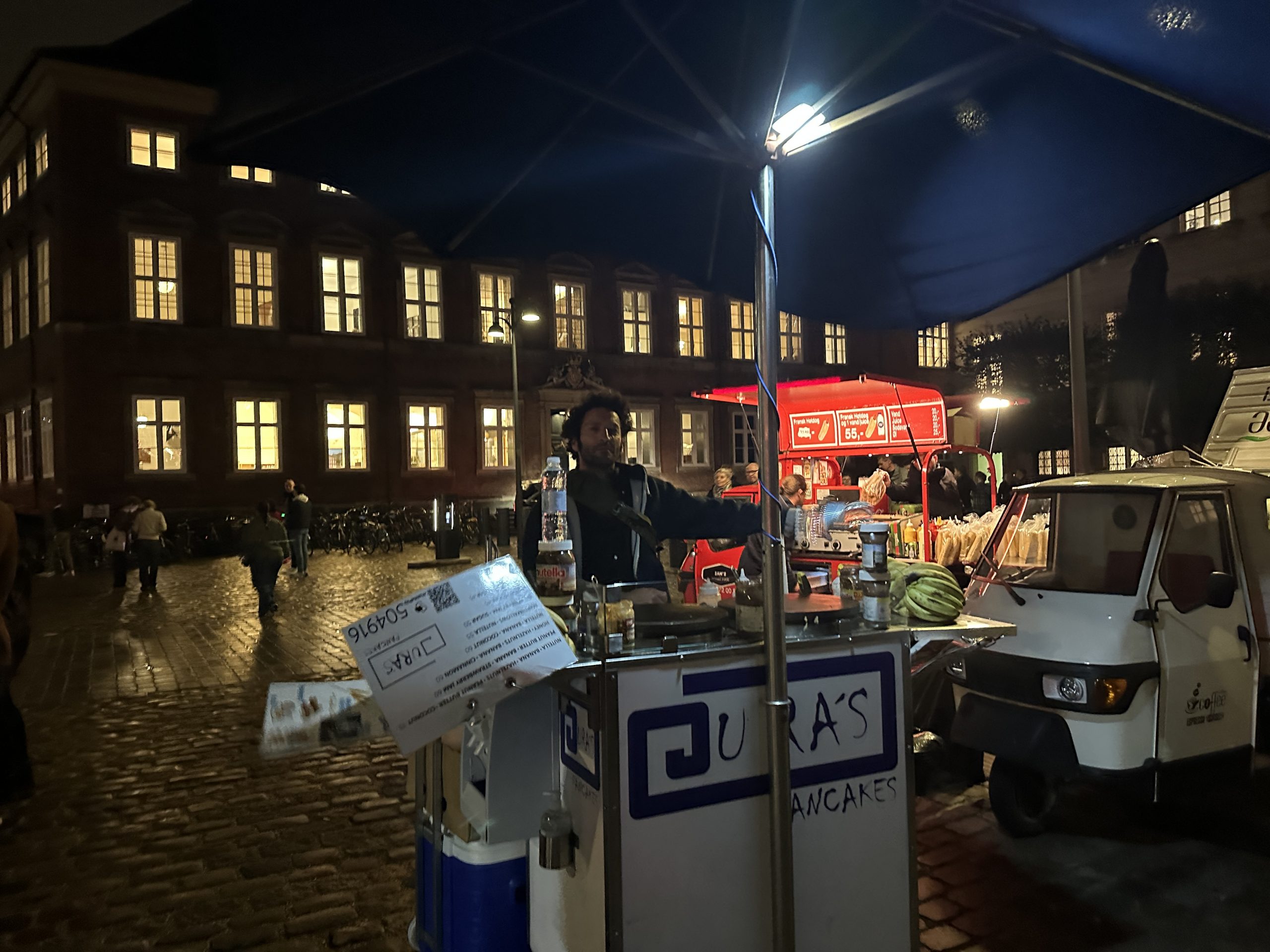 The impact of Culture Night extended beyond the cultural sphere. Local businesses, like Zurel, a food cart owner near Christiansborg Castle, saw his sales doubled to over 6300 Danish Krone (HK$7000) that night. Zurel noted that his other food carts in the city centre also experienced significant boosts in revenue.
The Culture Night secretariat also unveiled  plans for "Little Culture Night" for March 2024, an extension of the "Kulturnatten" spirit with specialised programs tailored for kids. Further details about this exciting event will soon be available on the official "Kulturnatten" website.