Digital Art Fair 2023 highlights AI-generated art on nostalgic theme
By: Juncong SHUAI、Junzhe JIANG

Edited by: Bella Ding

2023-10-19
The 2023 Asia edition of the Digital Art Fair kicked off with nostalgia at K11 Art & Cultural Centre today, highlighting AI-generated art.
It is the first post-pandemic digital art fair in Hong Kong with a special exhibition zone dedicated to AI-generated art.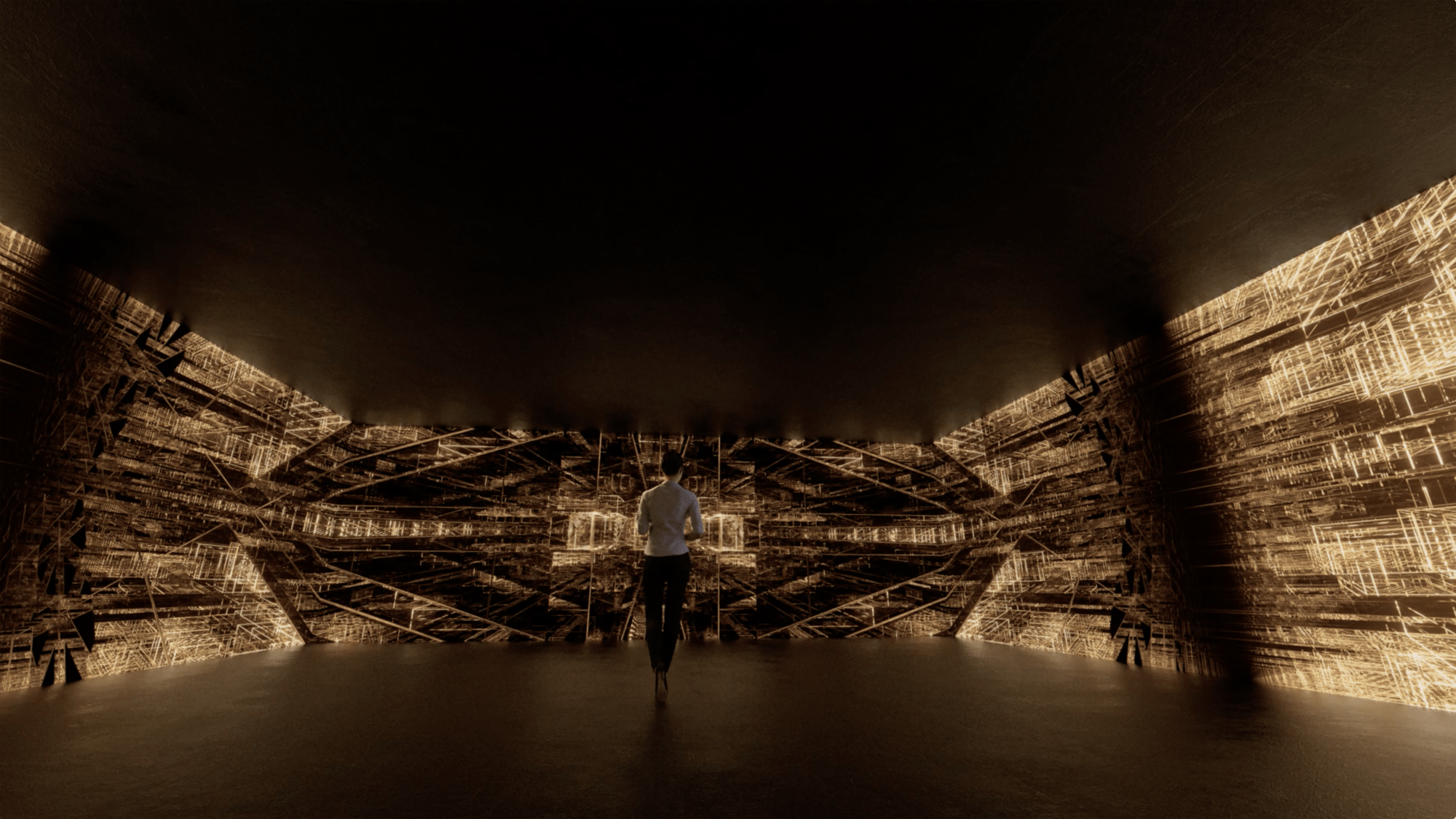 "AI can unlock the creativity of artists," said Jessica Marinaro, senior director at digital artwork market, MakersPlace, "Artists can train AI to be an expert in their work and be prompted like 'if you were me, what would you do next'." 
The Red Prayer of Park Young Sook's Moon Jar I & II is the result of collaboration between new media artist, Ming Shiu and her AI partner Genesis Kai.  They used traditional Korean Joseon ceramics to explore interaction with Asia's diverse cultures.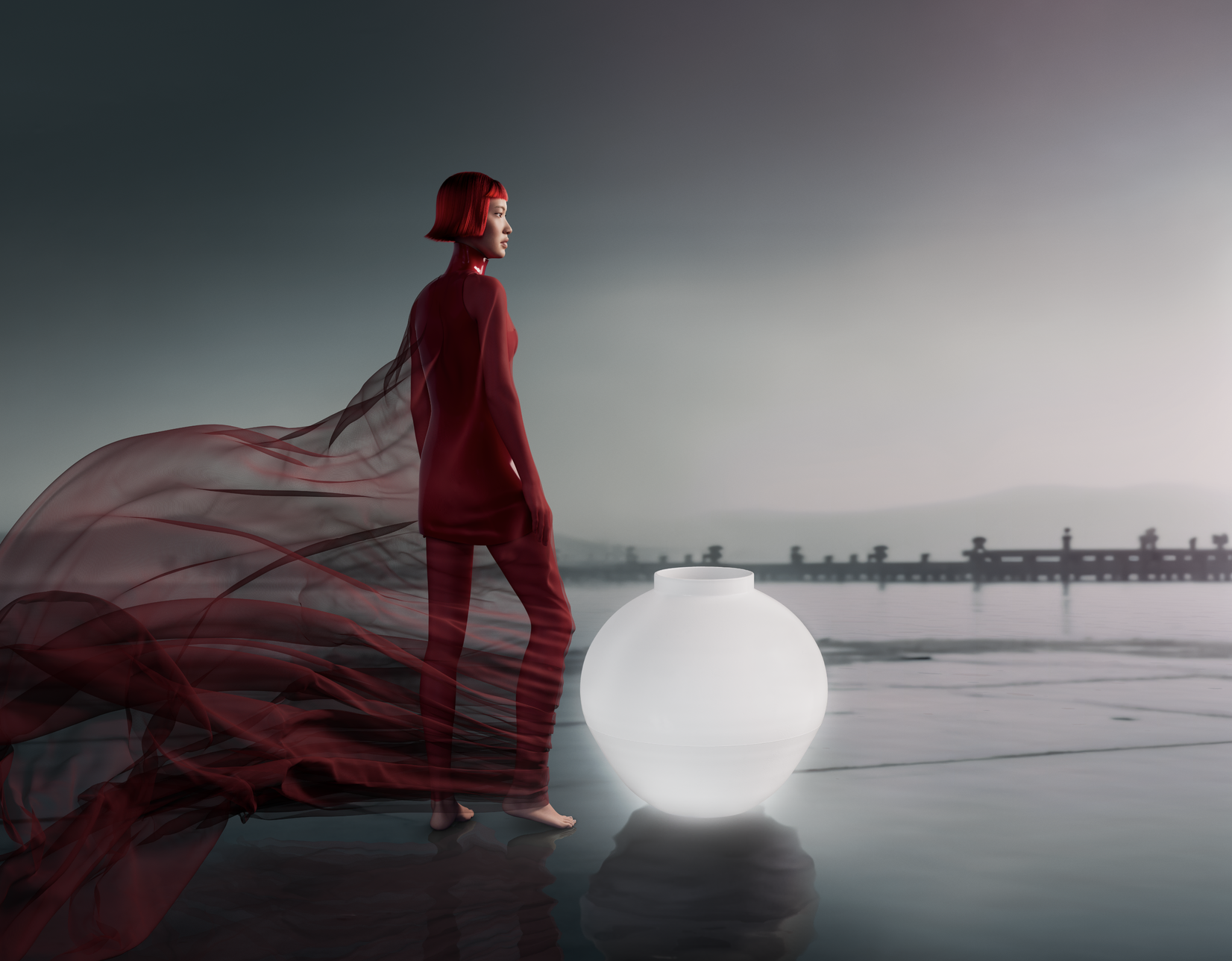 "We artists have also been super nostalgic but we will use the tools of the future," said Herman Rahman, Co-Curator and Fair Manager of  Art & Technology.
Take Your Time, a site-specific and multi-sensory installation, was created by Hong Kong artist, Jonathan Jay Lee under the inspiration of old neon lights in this city. The artwork is meant to showcase and preserve the cultural heritage of Hong Kong utilising digital technology, according to Digital Art Fair.
Echoing a theme of nostalgia but beyond generative arts, digital artist Henry Chu launched Rainfall Piano this year, which is made of just LED lights, screens and stones.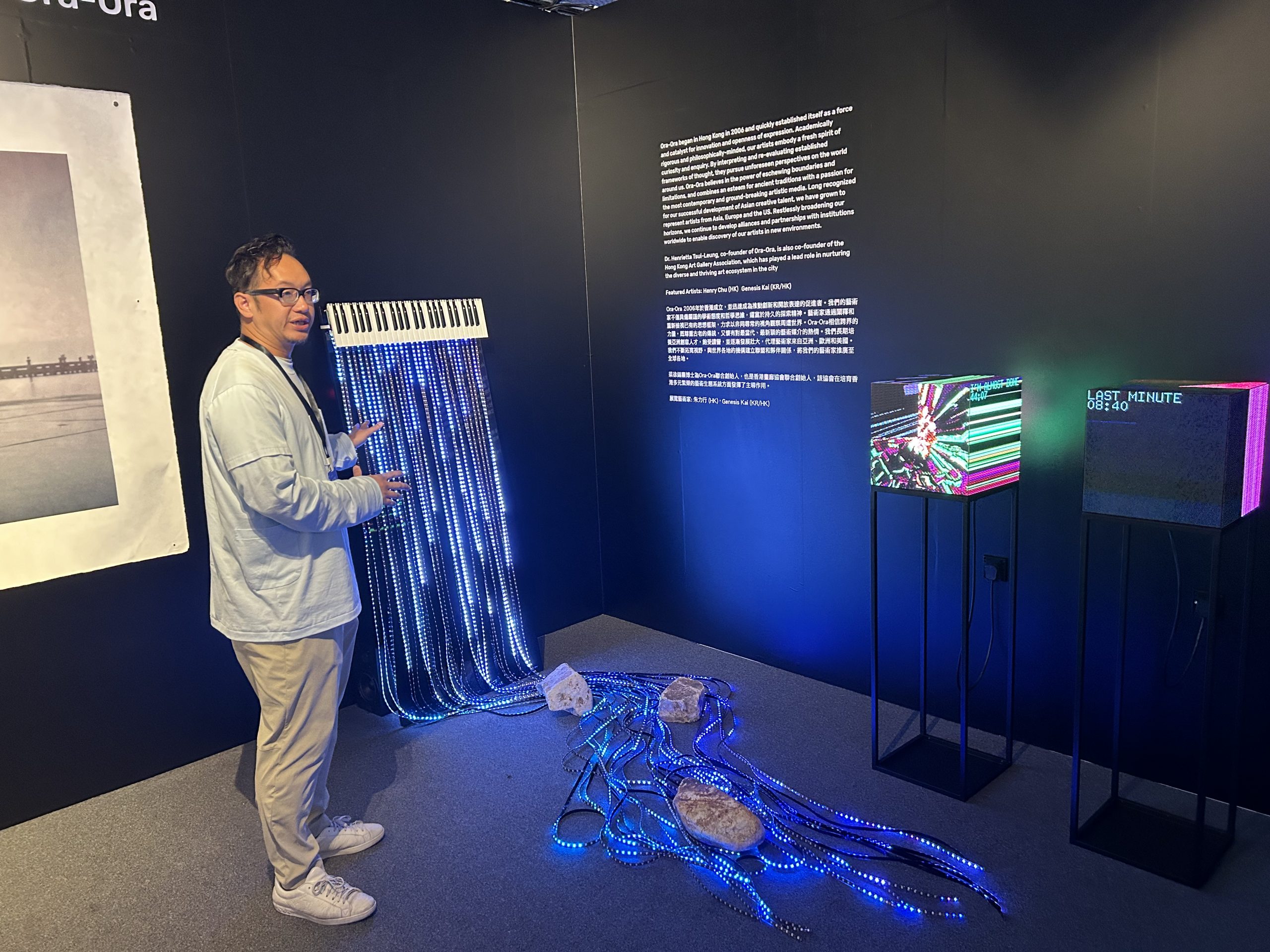 "I was driven by technology to showcase something new because it could easily attract people's eyeballs and earn quick money," said Chu, "But I want to go back to the purity of art…many artists are focusing on the origin of the art after the pandemic."
This year's fair also includes four other sections: the immersive zone filled with 3D animations, the Inspire Zone of web3 technologies, the Prestige Zone displaying works of leading digital artists and the Pioneer Zone featuring an inaugural Pioneer Prize.
This prize will be awarded to emerging artists, advancing their careers by providing them with tools and opportunities they need to succeed in the competitive world of digital art.
"Digital art is the voice of our era, a reflection of our digital age, and a testament to the timeless human desire to create, express, and connect," said Gillian Howard, Founder and Global Fair Director of Digital Art Fair.  She sees this platform as a long-term advocate of technology combined with art.