Second phase of vaccine pass kicks in today
By: Tiffany Ma

Edited by: Tracy Leung

2022-04-30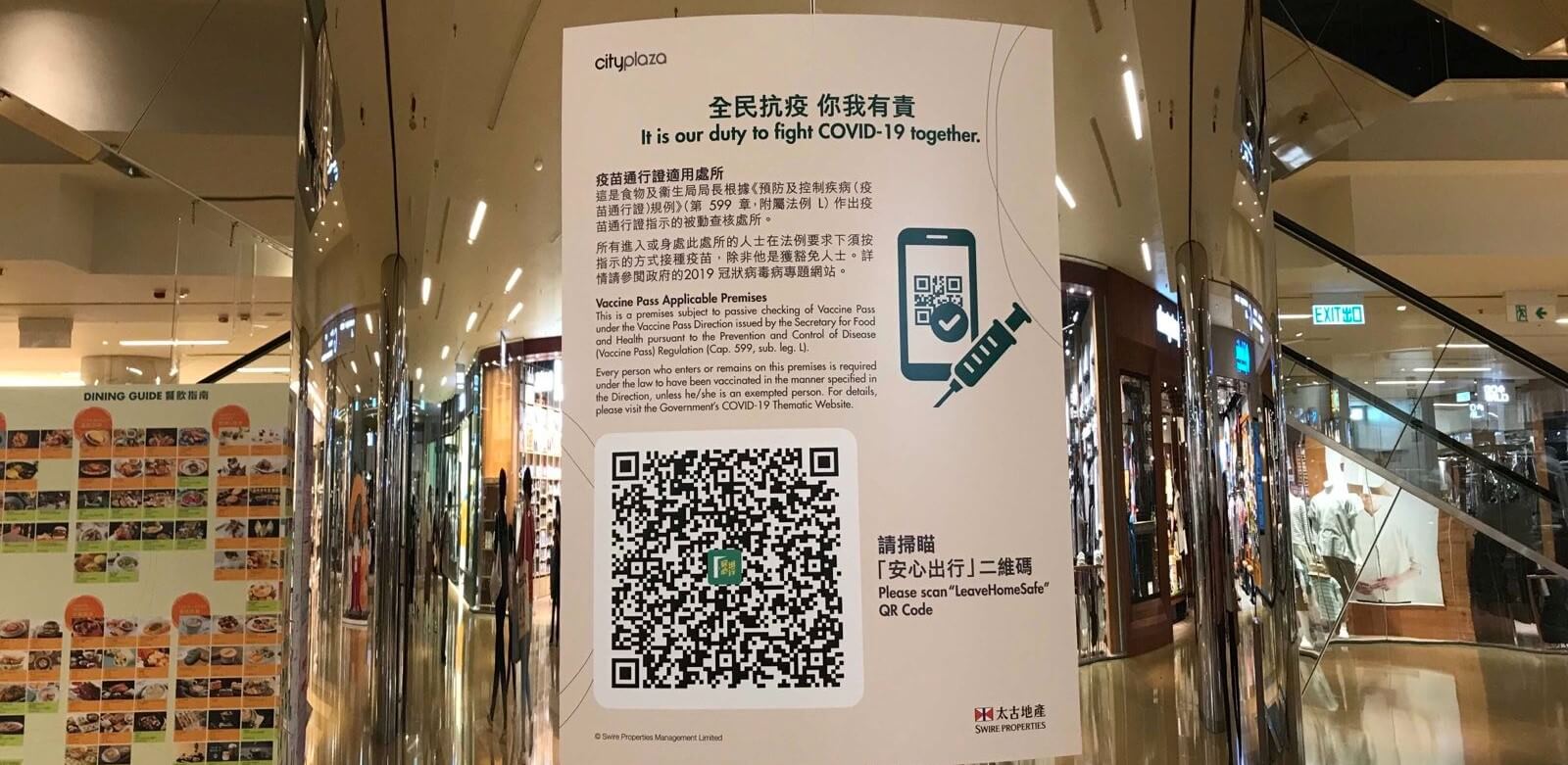 Second phase of the vaccine pass starts today. Visitors aged 18 or above should have received at least two doses of Covid-19 vaccinations to enter specific premises such as restaurants and supermarkets.
The new arrangement has tightened the vaccination requirement compared to the first phase, people receiving only the first dose are no longer allowed to visit the listed premises. Special groups such as children aged under 12 and holders of medical exemption certificates are exempted.
Tammy Lam, 21, said that most of the visitors tend to neglect the "LeaveHomeSafe" QR code before entering shopping malls, according to his observation. 
"As there are no regular checks on whether people have scanned the 'LeaveHomeSafe' QR code, I doubt the effectiveness of the vaccine pass," Lam said.
Cherry Chan, 60, was infected with Covid-19 on March 7, but did not receive any vaccination beforehand. She failed to report her positive result on government websites. 
"I cannot download the Recovery Record QR Code as there is no recovery record in the Department of Health's system," Chan said. The QR code serves as a vaccine pass for Covid patients for the following 180 days after recovery. 
Though Chan is recommended to take the first dose earliest on the 30th day after recovery, according to the guideline offered by the Department of Health, she will not receive the vaccination, and opt for takeaway instead. 
"Operators of catering businesses are required to use the 'QR Code Verification Scanner' mobile app developed by the Government to scan the QR code of a customer's vaccination record or Medical Exemption Certificate or recovery record to ensure compliance with the active checking requirements," said the government spokesman on April 28.
A maximum fine of HK$50,000 and imprisonment for six months will be charged for violating the rules, according to 599F Regulation.Starting from May 1, all medical exemption certificates for vaccination must be issued electronically by doctors via the eHealth System or the Hospital Authority's computer system. Certificates without an encrypted QR code will not be accepted, according to the government press release announced on January 27.