Concerns over sister-school scheme
Locals schools will be given $120,000 grants to establish partnership with mainland schools.
EDUCATORS have expressed concerns over a government proposal to encourage more local schools to team up with sister schools on the mainland, saying its objective is questionable and would put pressure on teachers and schools.
Chief Executive Mr Leung Chun-ying announced in his 2015 policy address that the government would provide an annual grant of $120,000 to each local public sector school and Direct Subsidy Scheme schools that has a sister mainland school.
According to the Education Bureau, the grant will be used to fund exchanges in areas such as school management, lesson demonstration, lesson evaluation and idea conferencing with a view to enhancing experience sharing and teaching effectiveness.
The sister school scheme was launched in 2004. Since then, 420 local primary and secondary schools have established partnerships with schools in the mainland.
But this year is the first time the government has backed the scheme with a subsidy that aims to boost the partnership number to 600.
But Mr Leung Kee-cheong, principal of the Fresh Fisher Traders' School, said the scheme would put unprecedented pressure on teachers and schools.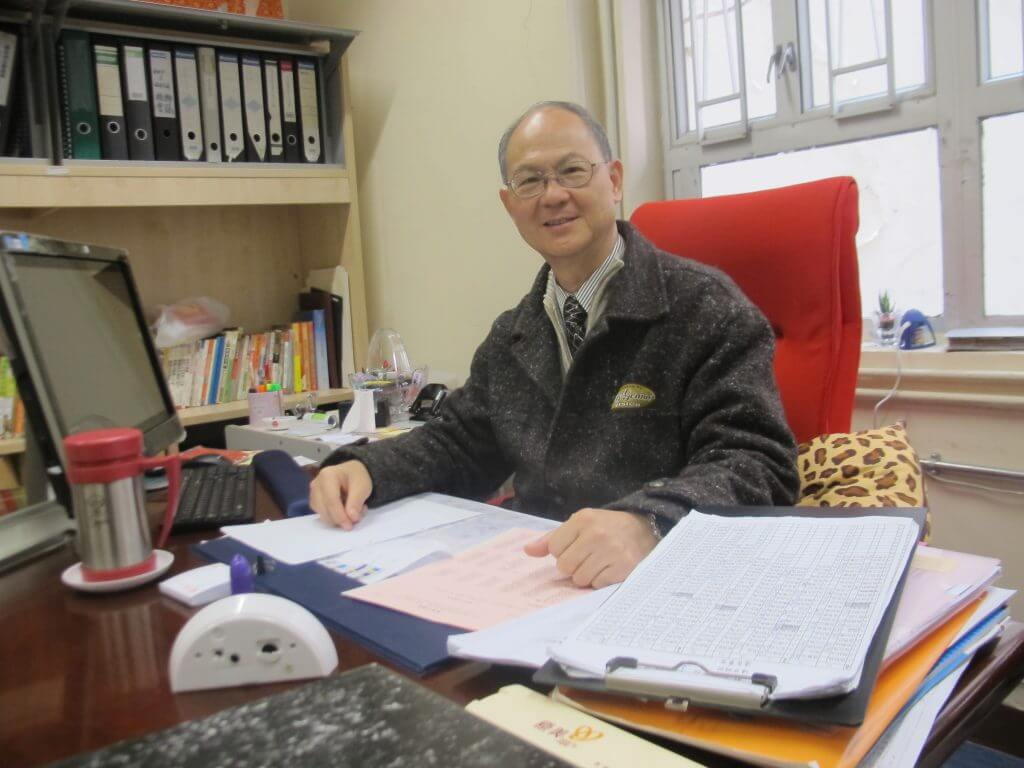 According to his experience, teachers in charge of an exchange tour are required to take on a lot of responsibilities on top of their teaching duties, such as doing research on destinations, leading large groups of students abroad and writing post-visit reports.
Meanwhile, a shortage of teachers would negatively impact on students' learning process, as schools are not allowed to recruit supply teachers unless teachers fall ill.
"Imagine if one class teacher has to be away to lead a school tour for five days, it will increase the burden of other teachers in our school," said Mr Leung.
He believed the scheme could help relieve pressure faced by teachers only if the government would allocate funds to increase the number of school secretaries.
With the potential burden brought by the scheme, Mr Leung sees no real needs to implement the sister-school scheme. "Forming sister-schools with mainland schools only serves the purpose of adding title and values to schools," he said.
Mr Cheung Yui-fai, director of education research of the Hong Kong Professional Teachers' Union, said there is no existing rule to execute the sister-school scheme and schools can decide not to hold any activities with their sister-schools.
He said the school he works at hosted various short-term exchange tours to the Mainland during the term break last year. This provides greater flexibility to the school and would not affect the students' learning process compared to activities organised under the sister-school scheme, he said.
Separately, Mr Cheung said schools would outsource the whole scheme to other organisations if they do not have a strategic plan to implement it.
He is concerned that pro-mainland agencies may only take students to explore some aspects of China. "My concern is that those organisations may have a 'hidden agenda', instead of promoting the right educational message," he added.
"There is no doubt that students should deepen their understanding of their country. Yet, how and whether the students form their Chinese identity are their personal choices. The government and schools have no rights to interfere," he said.
By Kumiko Lau
Edited by Tiffany Lee