Kim Jong-un in Hong Kong?
Not everyone has the chance to visit North Korea, let alone meeting the country's supreme leader. But some people suspect they see him here.
IF you think you have met North Korean leader Kim Jong-un occasionally in Hong Kong, don't panic. You have only met his look-a-like, Kim Jong "Um", a character created by Howard.
Since 2013, Howard, who prefers not to reveal his name, started impersonating the leader of the Democratic People's Republic of Korea.
In fact, when Howard first saw Kim Jong-un with his father, Kim Jong-il, years ago on television, he already noticed that he looks very much like Kim Jong-un. But it was not until his friends also pointed out this likeness did he start impersonating Kim.
"If lots of people recognize me as Kim," he said, "it means that I could become an impersonator and make money,"
He and his friends created a Facebook page called "Kim Jong 'Um'-Kim Jong Un Look alike/Impersonator" and started posting pictures of him with Kim's signature haircut and black button up suit.
Although Howard looks like Kim, it still takes him four hours to turn himself into Kim by changing his hairstyle and modifying the shape of his eyebrows.
Other than changing his appearance, Howard has also learn to imitate Kim Jong-un's tone by watching all the speeches the real leader has delivered.
But despite having done that, Howard said he knew nothing about Kim's personality. "Actually, I think no one knows for sure," Howard said. "Perhaps he is a puppet of the real governors behind the scene. Who knows?"
Another obstacle for Howard is speaking Korean. Usually, he only needs to walk around and wave to people silently. But he feels horrible when he is asked to recite Korean lines.
"I still do not know how to speak Korean," he said.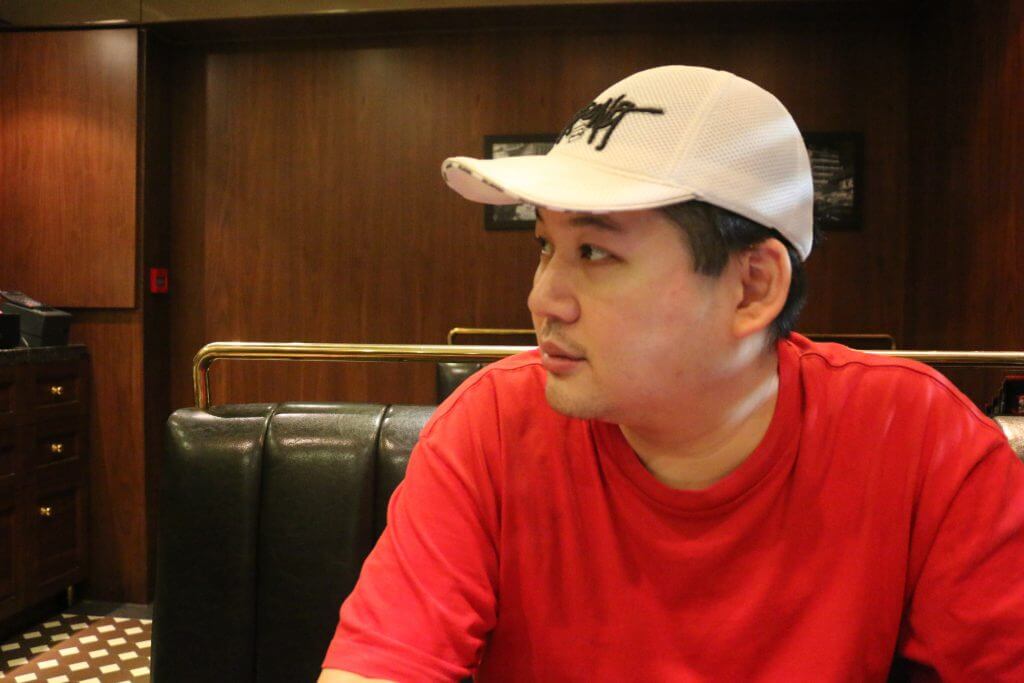 Still, Howard's plan works well as expected. Kim Jong "Um" received an invitation from an Israeli burger company to be the main character of the company's advertisements.
His impersonation is a success especially outside East Asia, where foreigners find it difficult to distinguish him from Kim. There are always westerners criticising him with harsh words on his Facebook page when he has to explain a lot.
Although the real DPRK leader may not be impressed by his impersonation, Howard is not worried that the North Korean government might do any harm to him. "If I were assassinated as a Hong Kong citizen in Hong Kong, it would be big news and that would irritate China," he said.
Howard said he impersonates Kim not only for money but also for fun. During his trip to Brazil last summer, he was regarded as the real leader by a ticket reseller, who took photos with him and offered him a free ticket to a World Cup game.
During the Umbrella Movement in October, for the first time Howard dressed up as Kim not for a job. He showed his support for the movement by smiling at the protesters and holding an umbrella with his Kim Jong "Um" look.
Now, Howard is in America to seek further opportunities. "Hopefully, I can sneak into this year's Oscar ceremony. Let us see the reactions," he laughed.
By Kyle Sun
Edited by Alice Wan