Military Parade and Victory Day Holiday Fail to Capture Hong Kong Students' Heart
By Viola Zhou
As 12,000 troops and rows of tanks march past the Tiananmen Square, Vivian Leung, a university student in Hong Kong, is still in her sound dream. On September 3, the one-time public holiday set up by Beijing commemorating the 70th anniversary of the end of WWII, Ms Leung prefers to take some rest rather than watching her country showcasing her national power.
"I have no interest in it," says the 21-year-old business student at the City University of Hong Kong. "The war against Japan was not even led by the Communist Party. I don't understand why they are celebrating."
This one-off holiday is officially named the The 70th Anniversary Day of the Victory of the Chinese People's War of Resistance Against Japanese Aggression. Despite being a huge deal in China, it fails to capture the heart of university students in the Special Administrative Region, where the younger generation has led protests against national patriotic education and generally feels distant from the China and its war history.
A few minutes into watching the parade live on television, 20-year-old Manman Chau finds it boring. "It is just a show," says Ms Chau, who studies Chinese medicine at the University of Hong Kong. "I don't care how strong the Chinese military is. It has nothing to do with me."
Ms Chau says she does not mind one more holiday. But Ms Leung does not quite appreciate it saying that China's victory means little to ordinary people in Hong Kong.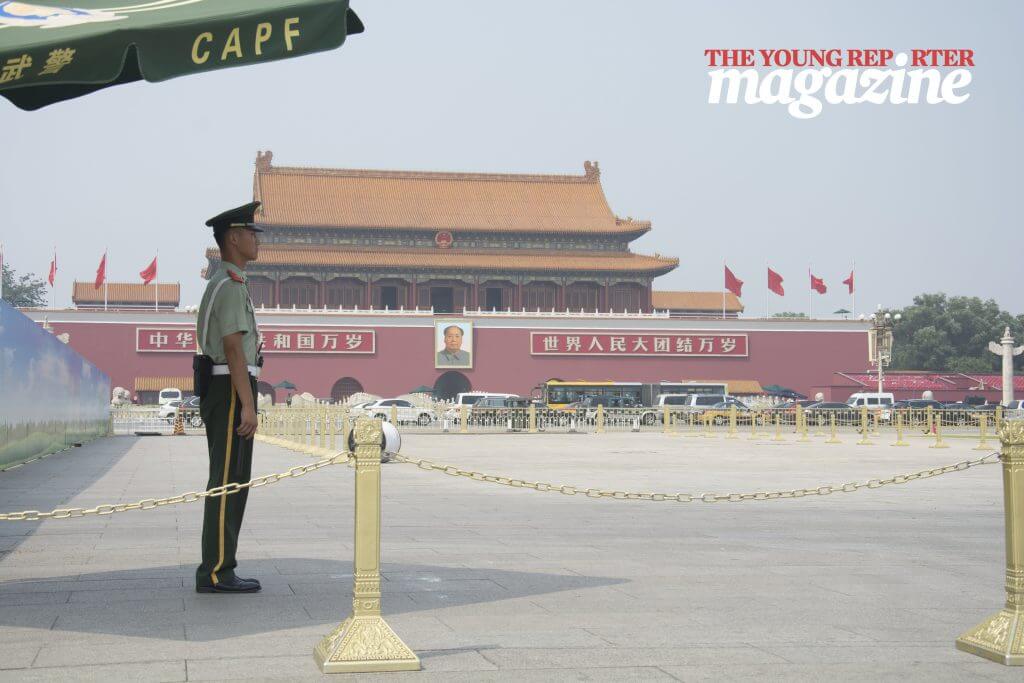 In the former British colony, public holidays with national significance are often when people turn to the street to express their dissatisfaction towards the government. For instance, the July 1 Handover Day, is a holiday meant to celebrate Hong Kong's returning to the Communist rule, yet has become a day of protesting against the SAR government as well as Beijing since 2003.
Universities in the mainland gather their students to watch the live broadcast of the parade together at school stadiums or cafeterias. Many students were deeply impressed by the elaborate display of military might.
Mr Chen Minzhao, 21, an exchange student at Yale University from Shanghai, watched the parade from the beginning to end on his computer in his New Haven, US, dorm room.
"I feel really proud," Mr Chen said. "The well-prepared and high-spirited troops show the great power of our home country. I love my country."
Not only are Mr Chen's counterparts in Hong Kong unmoved, some even see China's rising military power a threat to their home.
Mr Calvin Tsang, 21, who majors in China Studies at Hong Kong Baptist University, says it was "shameful" that tanks were again rolling on to Tiananmen Square, resembling the notorious scene of the June 4 crackdown.
"I never feel it is our army," Mr Tsang said, who joined the Occupy protests last year. "For Hong Kongers, it is just a very powerful army which can be used against us."
(Edited by Crystal Tse. Copy-edited by Joey Hung.)