Young Singer-to-be Has a Different Dream
by James Ho
"Which song should I sing?" Zoe Sung asks while yawning her partner. The 21-year-old girl is sitting on the sofa next to the electronic piano. She is preparing for a singing-contest-audition.
People would probably be nervous if they were going to have an audition in two hours. Yet it was not the case for Zoe, who has run into top-three in three similar competitions before.
Zoe Sung Wai Man is a fourth-year university student. She is an award-winning singer and one of the few, who has stepped on the stage of the Hong Kong Coliseum as a backup vocalist at the age of 19.
"When the lighting and the Hi-Fi starts bombing, it feels like it is me who is having the concert in front of the audience," she recalled on being a backing vocalist in HK Coliseum in Hung Hom, the stage of which is regarded to be only prepared for the top singers in the industry.
Zoe was a member of "Show Choir" in high school at that time. The choir opened up many opportunities for her to sing in concerts of many famous local singers, like Eason Chan, Gem Tang and Edmond Leung.
Zoe has recently joined a monthly tournament called "Show Off Voice Challenge", where she has to compete with dozens of talented but amateur singers, for an opportunity having their own songs published.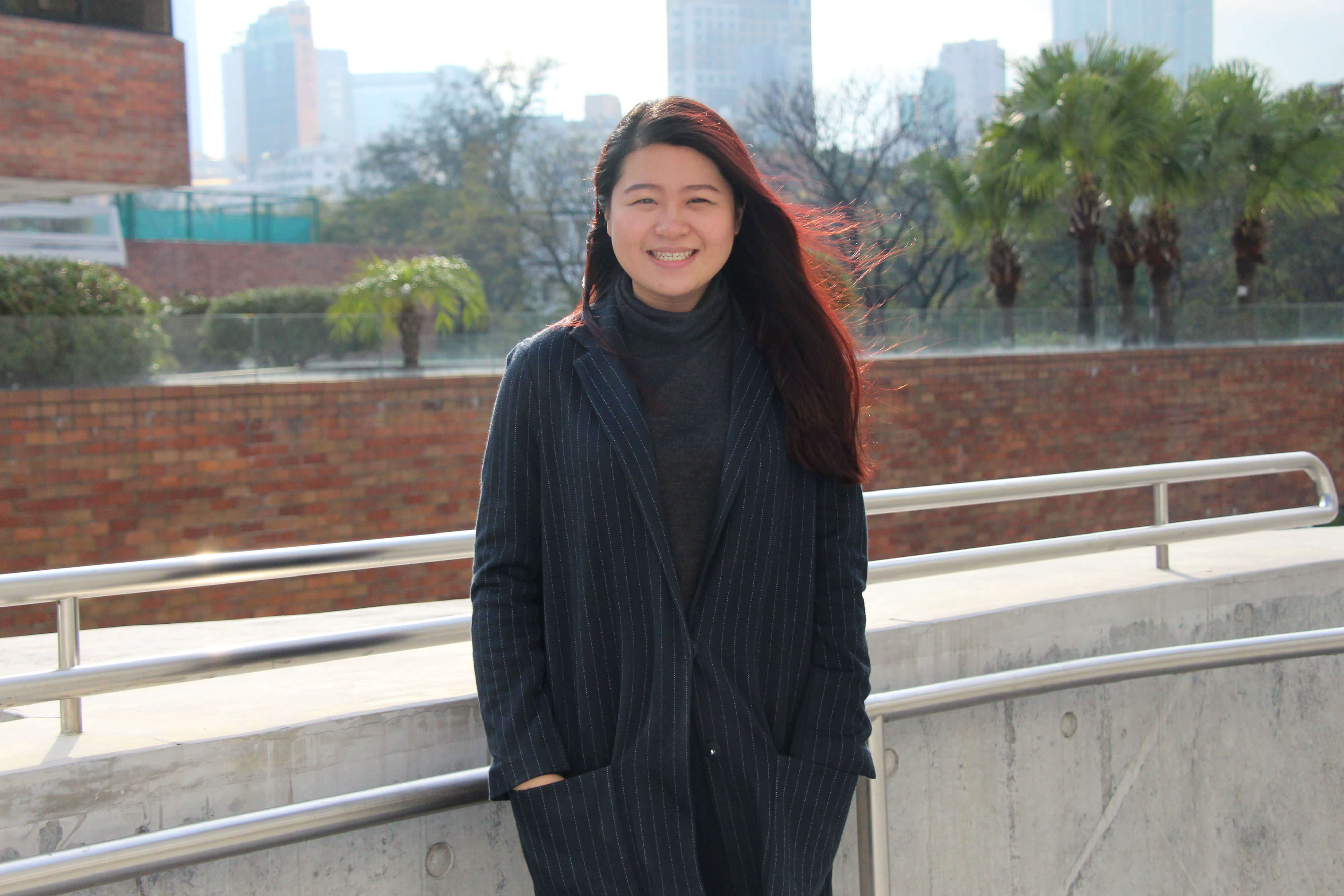 Before being an active member of singing contests, Zoe used to be one of the buskers on street, who performed simply with a guitar or electronic piano. But her band did not last long.
"It was fun at the beginning, but then my partners started asking me to sing more popular songs to attract more audience, which in my perspective is inappropriate," she said.
She believed that street singers should devote more effort and hearts to their performance. In reality, it's common among buskers to perform without reciting lyrics.
"That is disrespectful to the songs, the audience and even to themselves," said the young singer. After the short-lived band, she has never gone busking since.
As for the future, Zoe dreams to be a professional backup vocalist, yet the environment for local musicians poses more challenges than chances on her path to success.
"It is hard for anyone not pretty to become singer," she complained. "Hong Kong's music industry puts too much emphasis on the looks, rather than the talent of the singers or the quality of the music."
"How many Ivana Wong or Eman Lam are there in Hong Kong?" Speaking of two famous local indie singers, she said with a wry smile. "I won't expect myself to be the Adele of Hong Kong."
The girl with a dream to sing wants to be a backing vocalist, singers that provide harmony, instead of a mainstream pop star.
"It may not pay well, nor is it stable," said Zoe. "But it can sustain my life-long passion-singing."
(Edited by Fred Lai)