Busking in a concrete jungle
The Street Music Series introduces diversity to the local music industry
by Emily Cheung & Morris Chan
Kung Chi-shing is a  musician and an activist. He has been trying to enrich the musical scene by organising the Street Music Series. It is a platform for young musicians and singer-songwriters to introduce themselves to the community.
Mr. Kung started working  with the Hong Kong Arts Centre in 2009 to promote music diversity. Last year, the Street Music Series featured local street musician in 28 concerts. Hong Kong's music scene, Mr. Kung believes, is dominated by commercial productions.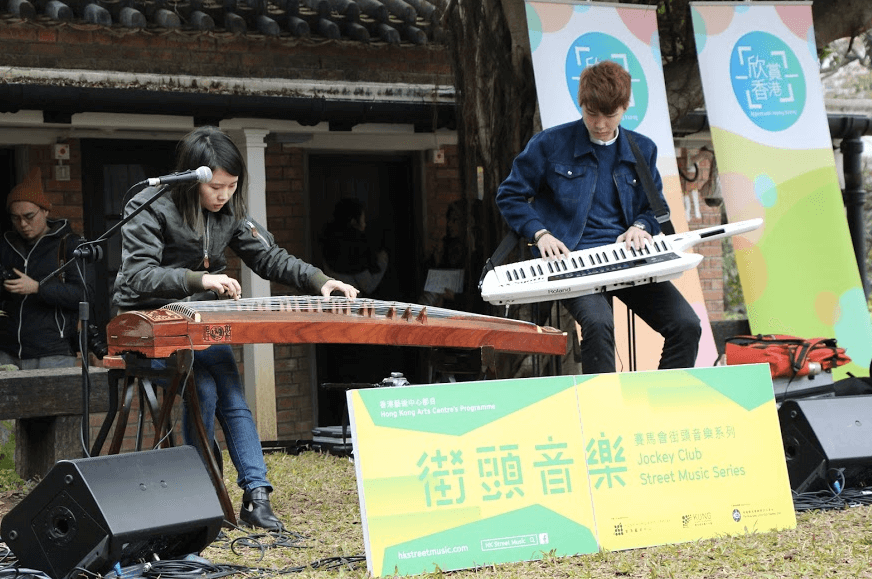 "A healthy society should be very diverse. When different aspects of Hong Kong  embrace diversity, local art does not reflect that. Why can't we do more to encourage diversity in art?" Mr. Kung said.
He believed music should connect with the audience through emotions and the spiritual needs of a community at a given time. The artistic value of music , Mr Kung thinks, is undermined in commercially produced music.
One of the performers Bao Kwun-ying said street music allows him to have a more freedom in his performance than in a traditional concert, partly because unlike commercial music, street music does not need to cater for the audience's needs.
"A lots of factors, like marketing, are key to a concert's success, and those have restricted creativity in music," Bao said.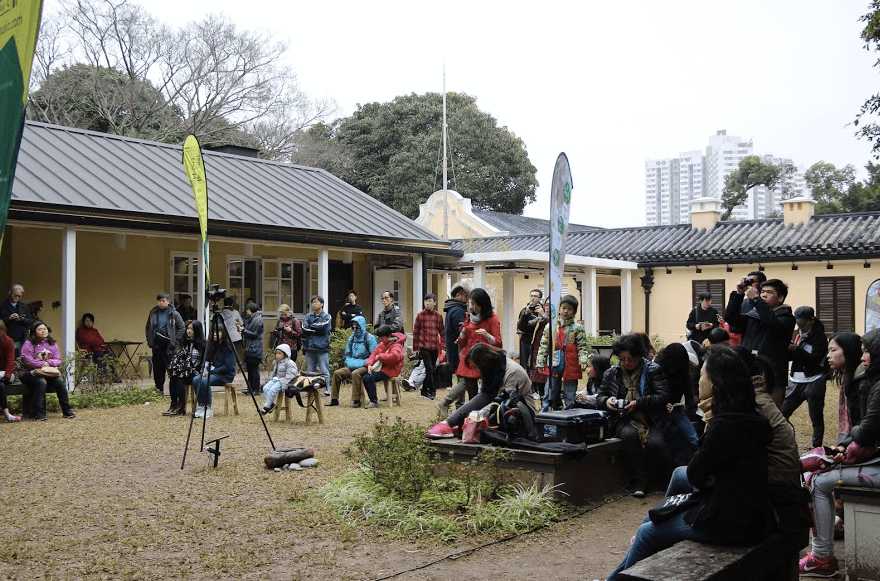 Shirley Cho, a street music enthusiast, agreed that Hong Kong should have more support for non-mainstream music because they are very unique.
" They can touch your soul with lyrics and melody that truly reflect reality," Cho said.
The Street Music Series is not only praised by the audience, but also the performers. It provides everything they need: the equipment and a proper platform for their music. That makes their performance technically easier compared busking on the streets.
"We are lucky to have all the technical supports and fine equipment, and this place is a good venue for us to share our music," said Lawrence Lau Hiu-kong, a keytar busker.
"It is not really the case if we want to perform on the street. Take me as an example, I will need to have an amplifier, speakers, a microphone, cables, and of course my own keytar ," Mr. Lau said. "I can't possibly manage all the equipments on  my own."
"Power supply is another issue. It is very difficult to find locations with power supply that's suitable for busking. It is definitely better for performers to have a platform like the Street Music Series," Mr. Lau added.
"Music brings pure happiness to us, and it can reduce the stressful environment that we are all facing," Bao said.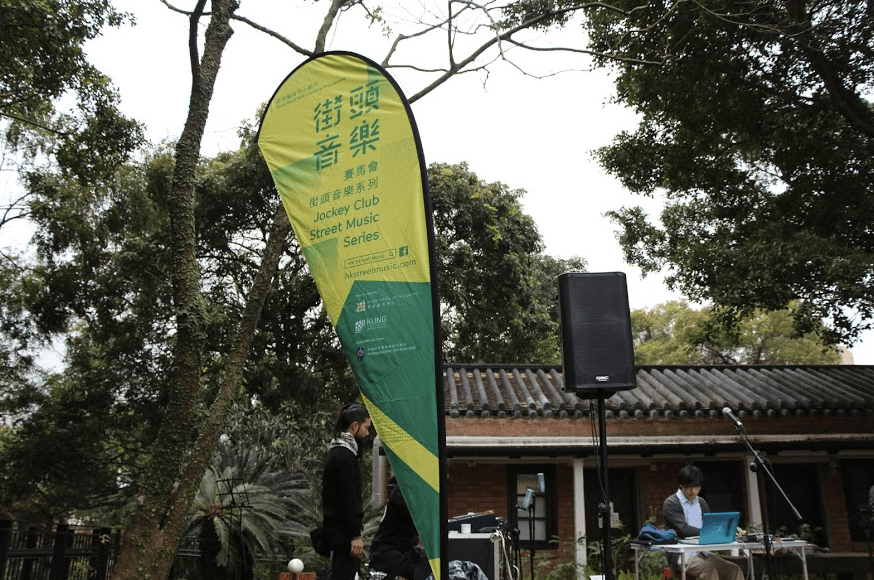 "We all need a platform to express our music, and I do think the street is a great one. It has fewer limits and constraints for the performers and the audience, and we can have more interaction with them," Mr. Lau said.
Mr. Kung wants to  make  use of public space in order to bring out the Street Music Series.
"It has been long discussed and debated regarding the so called proper use of public space. I think the Green Hub will be a perfect example of utilizing public space since we are sharing beautiful performance in this space," Mr. Kung said.
(Edited by Kary Hsu)