An e-commerce platform based in Uganda may bring the country out of poverty and outdated technology.
While online shopping is already common for most Chinese, e-commerce is rapidly changing the way people shop in Uganda.
Dozens of shopping websites pop up with a Google search for "online shop Uganda". They offer electronics, fashion items, home appliances, and even real estates plus specialty stores for fresh products or food delivery.
According to a KPMG report in 2015, the e-commerce industry accounted for between one and three per cent of the gross domestic product of seven Sub-Saharan countries, including Uganda. KPMG expected this to grow to 10 per cent of total retail sales in key markets by 2025.
Last May, another company, Kilimall Uganda adopted the business to customer (B2C) model. Within six months, its market share in the local market has consolidated.
On Black Friday 2016, the online portal received more than 1000 orders and 2000 items were sold out in less than 24 hours, according to PC Tech Magazine.
A common operating model of Ugandan online shops is to cooperate with foreign and domestic brands to display their merchandise on their websites. The companies then deliver the goods to shoppers directly after receiving orders.
"Kilimall has already cooperated with over a hundred brands, including Samsung, Huawei and Nike," said Wang Cheng-yang, managing director of Kilimall Uganda.
Most of their customers are white collars workers who are among the first batch of Ugandans to enjoy e-shopping. Their online shopping traffic generally peak at 11a.m. and 4 p.m., when most commuters are taking a short break from work.
Jumia Uganda is another leading Ugandan online platform launched in 2014. Lisa Kaitare, Head of Sellers said Jumia's best sellers are woman fashion items.
In Kampala, the capital of Uganda, people aged between 25 to 33 years prefer purchasing online to going to physical shops, according to a report published on East African Business Week last year.
Other than Paypal and Alipay, e-commerce in Africa is also supported by the continent's own payment system, Mobile Money. As the name implies, it allows users to transfer money from person to person and pay for services with mobile phones.
All users have to type a distinctive code into the system and then follow the instructions. Shoppers do not need to use their banking account information or credit cards. The service is widely used in Africa from top-up phones to online purchasing.
However, even in Kenya, an African country where e-commerce is already well developed, the mobile friendly service is only the second preferred payment option. It is used by over 17 million users, according to a report published in IT New Africa last December.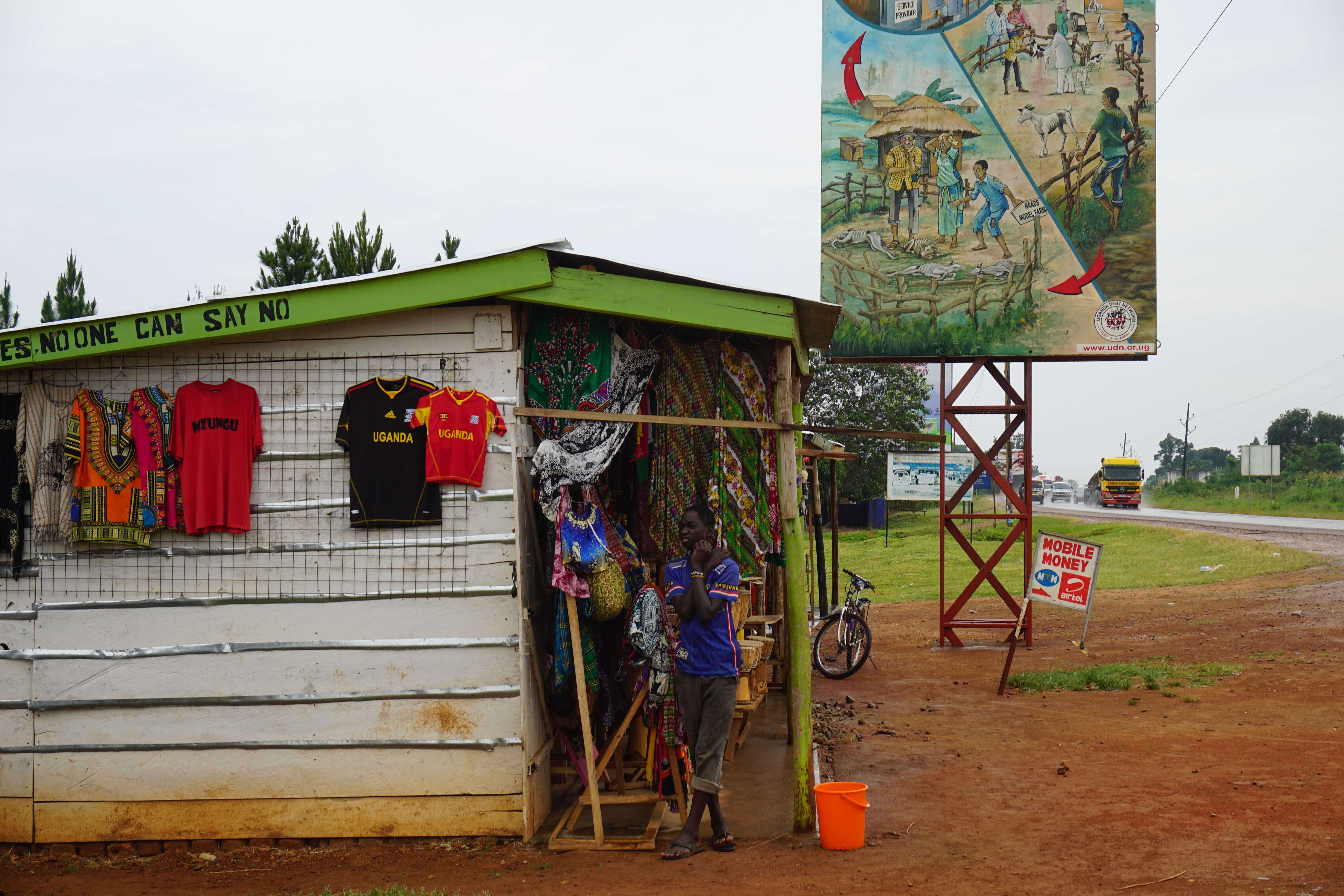 Wang thinks that MobileMoney has good credibility among his customers in Uganda since the security is well supported.
"Those payment services are provided by very large scale operators, as big as China Mobile or China Unicom," he said, "so people trust them and therefore they trust us."
Although internet penetration is only 16.2 per cent in Uganda according to Internet Society, Wang said the development of telecommunication in Africa is much broader than many people think. For instance, the fourth generation (4G) internet services in Kenya was launched earlier than the one in China.
Both Wang and Kaitare agree that the growth of the online industry is stagnated, largely because of the conservative attitude of businesses and a lack of understanding of e-commerce.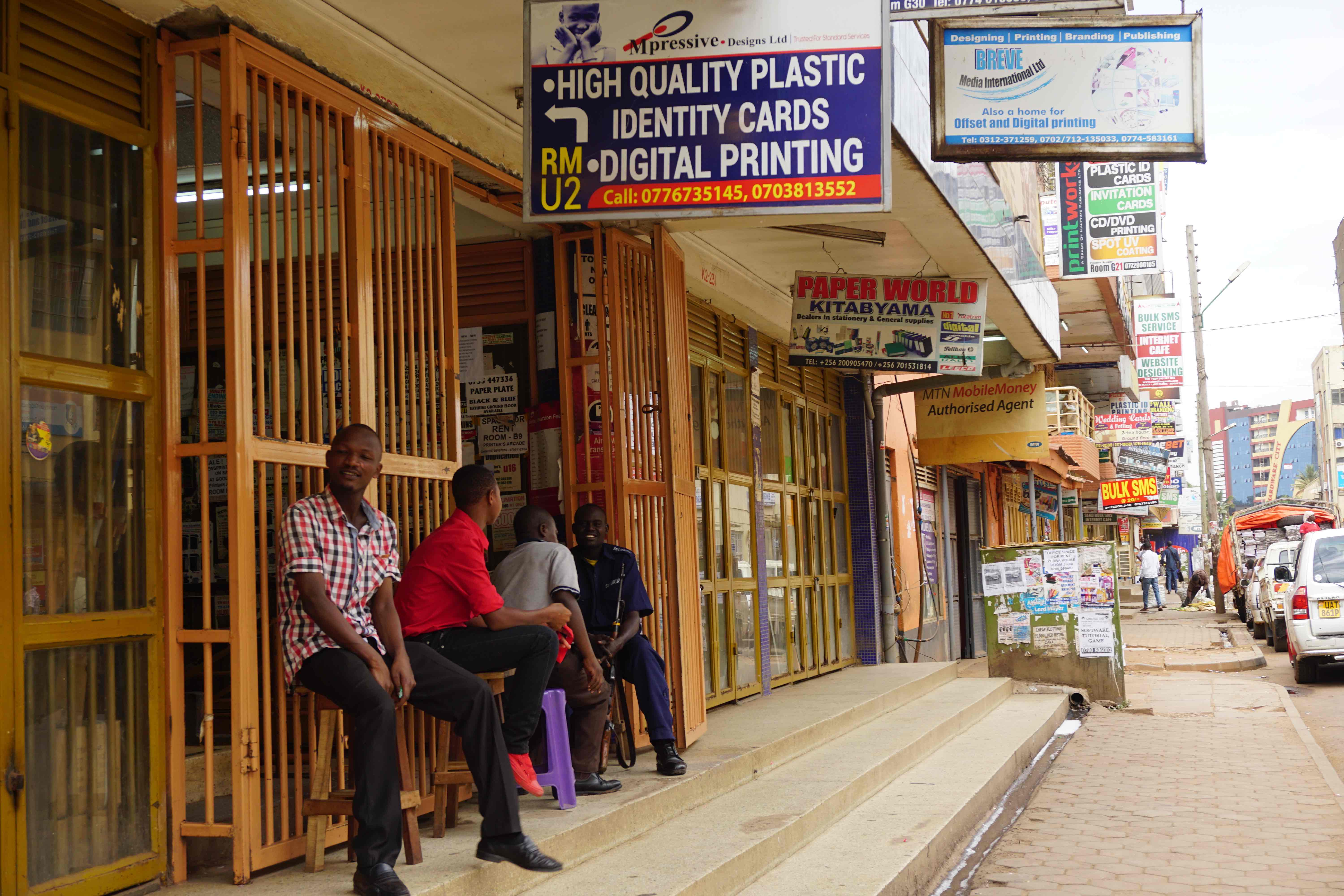 "Quite a few shoppers insisted on checking the inventory in person and would only allow cash payments," Wang recalled. " and some of them called the brands to ask for the merchandise immediately as soon as they placed the orders. So we are educating the market," said Wang. Kilimall is working on a variety of marketing schemes to promote e-shopping and make it more acceptable to the public.
"Most of the suppliers have already built offline businesses," Kaitare said, " but many conservative sellers do not take the time to learn new technologies."
Although it takes time for the e-commerce market to mature, Kaitare who was born and raised in Uganda, has faith in her country to learn.
"What we need to do now is to increase the number of shoppers and get them to refer us to their friends, families and co-workers to come and enjoy the platform and really embrace the market. So I think 2017 is more about educating the buyers and so on", she concluded.
By Yolanda Gao & Dorothy Ma
Edited by Emily Xu