In between the crowds at the Lunar New Year Fair 2017 in Victoria Park,Causeway Bay, there were three stalls which had never operated : the 33th, 199th and 200th.
Thousands poured into Victoria Park in Causeway Bay this year for the Lunar New Year Fair, an annual event filled with stalls selling everything from flowers and snacks to clothing and political posters. But, this year, three stalls never opened: numbers 33, 199 and 200.
On January 18, four days before the official opening of the Lunar New Year Fair, the Food and Environmental Hygiene Department barred Hong Kong National Party and Youngspiration, which are pro-independence political parties, from running fundraising stall on the grounds that they posed a threat to public order. The government was afraid they would sell products supporting Hong Kong independence.
It is a tradition for political parties to organize fund- raising stalls in the fair. Not only wide range of products that carry their political ideas would be sold, politicians would also use the fair as a channel to boost their popularity by giving speech and writing red couplets.
An official letter said the three stalls were a safety concern as they could attract political protestors to the crowded fair.
The government department exercised the power stated in clause 10 of the license agreement, which allows it to terminate a signed contract "whatever reasons as the Department finds fit to do so".
In an appeal, Youngspiration provided information on their products, describing them as the work of Hong Kong artists but failed to overturn the government decision. One of the tote bags that they would like to sell illustrated people's fear of the youth sitting on priority seats and the people's moody feelings on Monday.
No political party advocated Hong Kong Independence in the fair, neither selling related products nor displaying banners with related wordings at the end. Numerous of pro-democratic parties could still successfully run their stalls despite of politically sensitive contents, such as Proletariat Political Institution and League of Social Democrats.
"When we advocate Hong Kong independence, I think we are pretty much blocked from the government. For example, I can't register a company; I can't run in the election for LegCo. And, of course, any event, fairs, connected to the government, we will be blocked,"said Hong Kong National Party convenor, Andy Chan Ho-tin.
"It is my right that I can sell my things in the market through an auction, sign a contract," said Chan, emphasizing the government has the obligation to materialize the freedom of speech and provide a fair business environment.
He added it is unfair that they were the only two political parties barred from the fair due to the possibility of attracting protesters while every ideology would attract its own supporters and opposers.
The government did the right thing, said Priscilla Leung Mei-fun, lawmaker from Business and Professionals Alliance for Hong Kong.
"Under the Basic Law, it, very clear Hong Kong, is part of China," said Leung, "If any political group would try to advocate pro-independence of Hong Kong or it is related activity, personally, I also hold the view that the government-funded places and public places should not be allowed [for them to use] ."
Leung pointed out another reason is that pro- independence parties have poor track record of disturbing social order, prompted the government to have such a prediction.
"In fact, those political parties should review themselves. If they really want to join the flower market, they should do celebration, maybe lion dance and other things," said Leung , "Don't mingle it with Chinese New Year activities," .
"This incident was a political interference, yet a natural response from any government," said Cheung Chor-yung, the assistant head of the Department of Public Policy in City University of Hong Kong and an experienced media commentator.
He explained pro-independence background of the political parties which is diametrically opposite to the constitutional set up in Hong Kong implied their intention to "abolish the government" and "attack the government".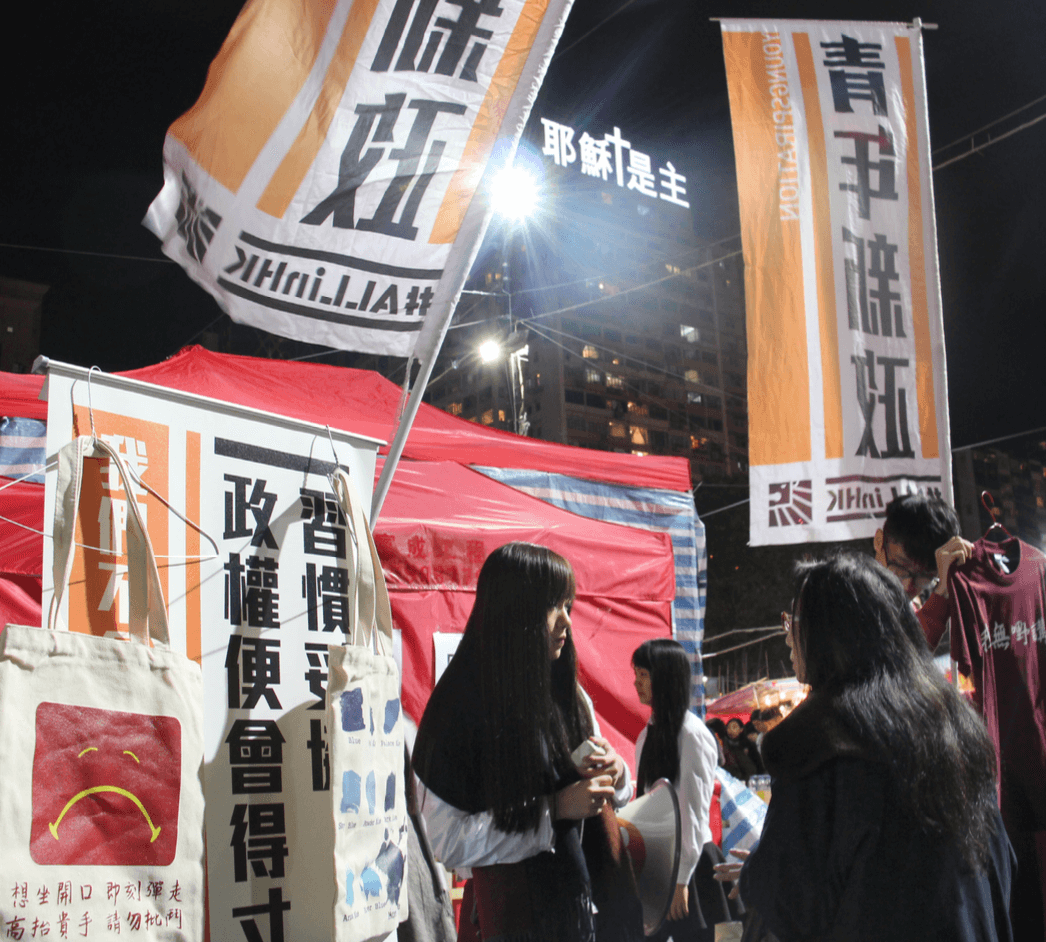 Although Hong Kong grants citizens the freedom of speech, Cheung pointed out the right of seminating ideologies violated the principle of "One country, Two systems" would not be protected.
Cheung said clause 10 is not specifically designed for controlling political controversy, but providing administrative convenience to protect the authority. In this case, it acted as a replacement of Article 23 to eliminate pro-independence since the article was proposed to prohibit any act of treason, secession, sedition, subversion against the Central People's Government.
"I think ultimately if we really have the legislation [of Article 23], they will be prosecuted by the government. But, since the government do not have the legal mean to do that, they can only rely on administrative means or depriving you government resources when advocating for separatism and independent,".
Reported by Yoyo Chow
Edited by Catherine Xu