DSE results to be released via SMS, strict Covid measures in place as exams begin next month
By: Sara Cheng

Edited by: CHEN Bingyi

2021-03-25
Candidates sitting this year's Diploma of Secondary Education examinations will receive their results through SMS messages in addition to official print transcripts, the Hong Kong Examinations and Assessment Authority announced on Thursday. 
The text will show the partial name and ID number of the student, subjects and grades. It allows candidates - who might not be able to go to school in-person due to Covid-related reasons - to change their university choices promptly, said Ricardo Mak, Director of Public Examinations at the HKEAA. 
The HKEAA will send students a test SMS in June, one month before the DSE results are released. 
The exams will take place from April 23 to May 20.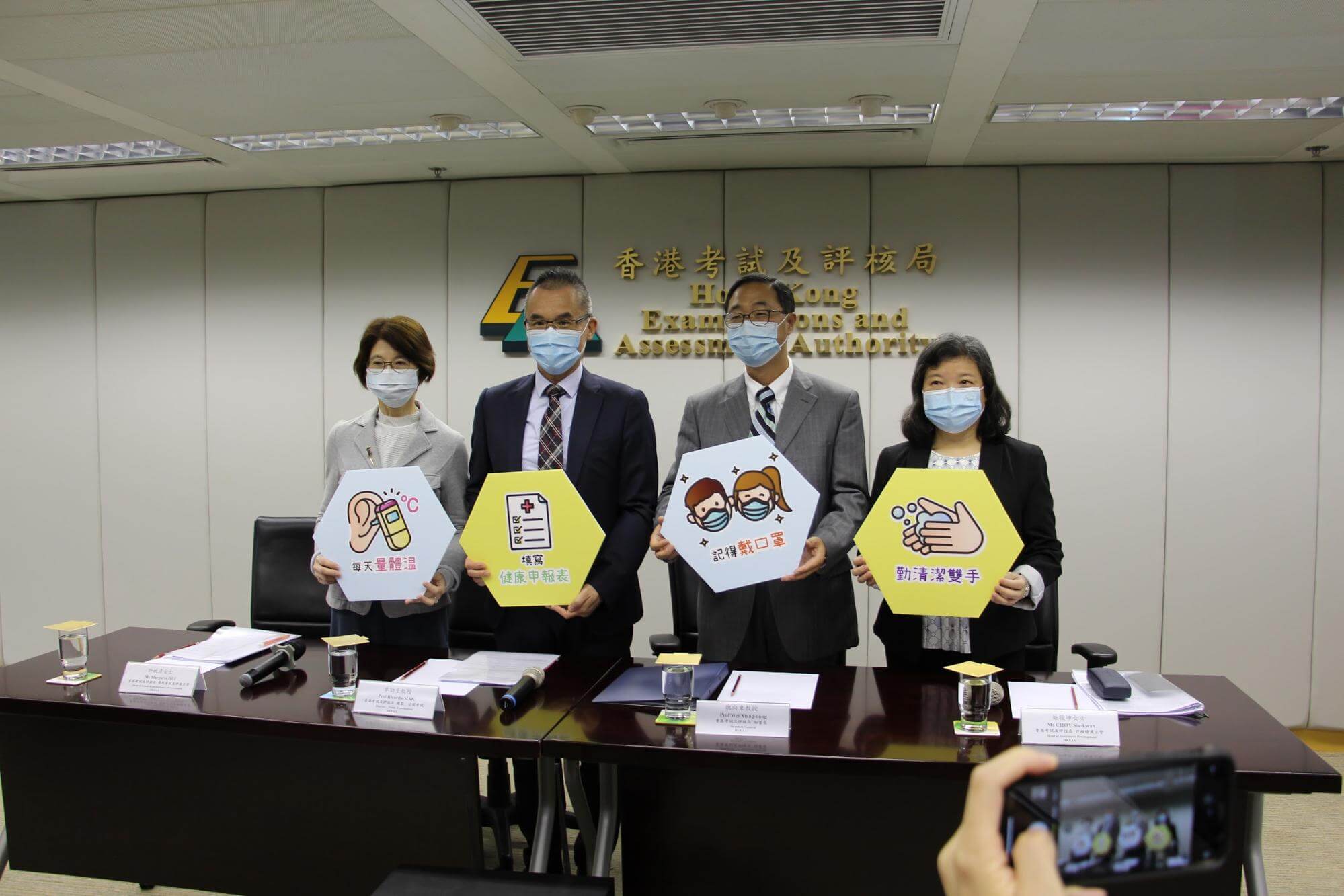 Students waiting for compulsory Covid tests or in lockdown are not allowed to take the exams, and they should inform the Public Examinations Information Centre, the HKEAA said.

But there will be no make-up if the students miss their exams, added the HKEAA.

The application for absence from exams requires affirmation from the school principal. The HKEAA will then give a grade based on the student's academic performance; the maximum score is 5, the third-highest level after 5** and 5*.

"Regarding unusual cases like this, we will assess and tackle fairly and impartially," said Mr Mak.

Head of School Examinations and Assessment Margaret Hui said, students who are late for exams because of delayed Covid test results should try to head to the centres and report to the supervisors. But no extra hours will be granted.

"Even though they might have less time for paper 1, they might make it to do paper 2. We will use the performance of paper 2 to assess how we can compensate for the loss in paper 1," Ms Hui said.

Candidates must fill in the health-declaration form and have their temperature checked before entering the exam centres. They have to sit 1.5 metres away from other students during exams for social distancing rules. 

The HKEAA will divide students in school halls and classrooms into "zones" to control the flow of people.

Students must wear masks all the time, the HKEAA said, to prevent all candidates listed as close contacts if there is a confirmed Covid-19 case.

Oral exams for Chinese and English are cancelled. The HKEAA also adjusted the number and format of exam questions for nine subjects after considering the "disrupted learning progress" of students under the pandemic.