Hongkongers jump on live streaming e-commerce trend
By: Zhou Yichen Gloria 周奕辰、Zhu Zijin Cora 朱子槿

Edited by: Zhu Zijin Cora 朱子槿

2021-03-25
Standing in the spotlight, Connie Hung enthusiastically sold a range of products to more than 30,000 people watching her live streaming. "Our products are of high quality and low price. Don't hesitate to buy them," said Ms Hung, a former insurance broker and veteran marketer.
Numerous messages concerning the products pop up continuously from the viewers. In this Facebook Live with Group Buyer, one of the most popular group-buying websites in Hong Kong, Ms Hung pitched the company's products, mainly daily groceries, and the two hours' sales exceeded the company's sales volume for three days.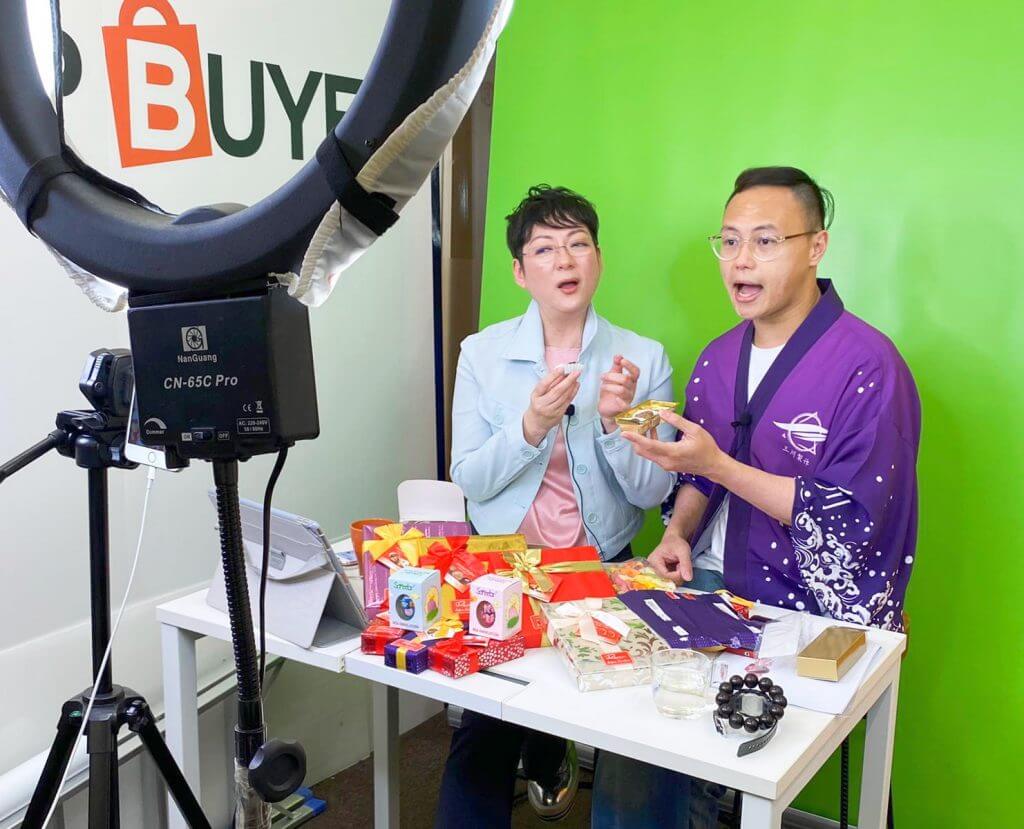 "More and more merchants are willing to come to me to do live streaming for their products because it can save the high cost of online advertising," said Ms Hung. "Every live streaming is watched by tens of thousands of people. Through interaction with fans, the sales are much higher than just advertising," she said.
More Hongkongers like Ms Hung are becoming livestreamers, jumping on the new e-commerce bandwagon to tap into the profit as COVID-19 lingering and more brick-and-mortar stores sorting alternative ways to stay afloat.
China's live-streaming craze
Influencer streaming has first shown prosperity in the mainland and has already become a new normal in China retail industry. According to iiMedia Research, the market size of the country's live streaming e-commerce reached 961 billion yuan (HK$1.15 trillion) in 2020, with a year-on-year growth of 121.5%. As of June 2020, China has 309 million live-streaming consumers, accounting for about a third of its internet population.
During the live interactive online video shopping, the influencer, as a host, hawks on viewers by introducing products and services, meanwhile adding non-shopping contents to make the whole session attractive. They will also answer viewers' questions on-site and many offer exclusive discounts to lure customers. The top influencers such as "Lipstick King" Li Jiaqi, who once sold more than 15,000 lipsticks in just five minutes, also frequently invite celebrities to their sessions, further expanding the audience base.
"The COVID-19 outbreak has made consumers more inclined to shop online, which further promotes the booming of live streaming e-commerce," said Chois Choi, founder of the Greater China Wemedia Influencer Association. The major players in the livestreaming e-commerce market include Alibaba's Taobao Live, live streaming platforms Douyin and Kuaishou.
Influencers then get commissions as earnings. The amount depends on what kind of goods and how much they have sold during live-streaming sessions. 
Emerging trend in Hong Kong
Despite the frenzy in mainland China, Hong Kong is less bustling in the field with live streaming merely scattered on Facebook, but the pandemic is seen as a catalase.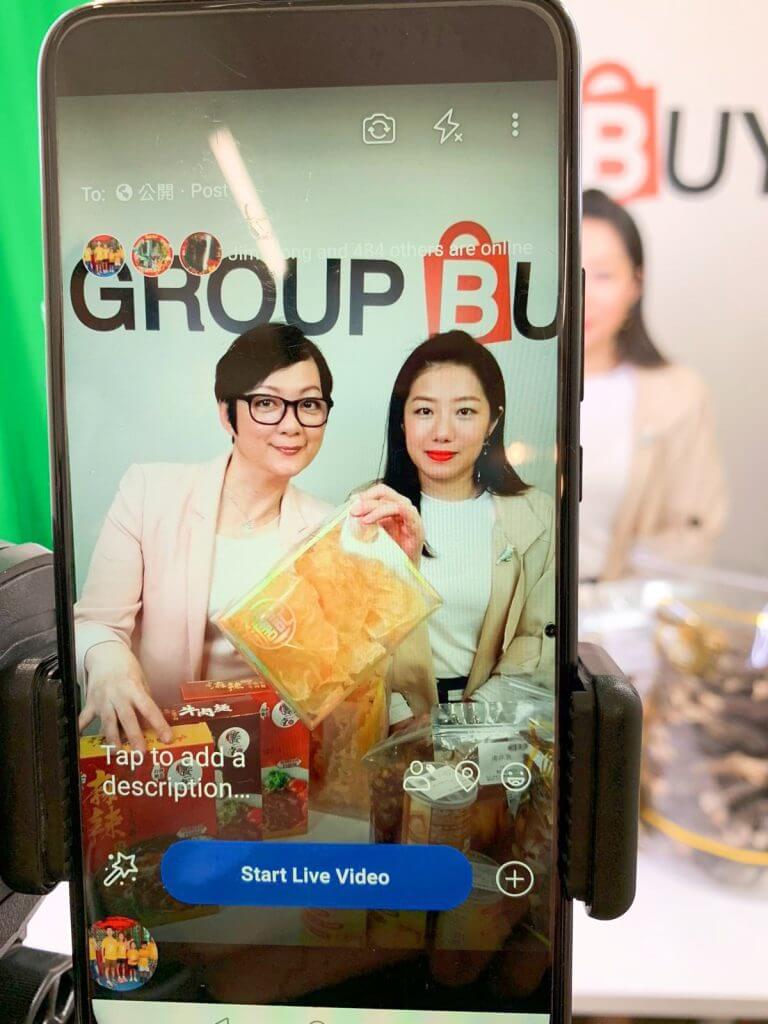 "The live streaming business is not prevalent in Hong Kong now," said Stanley Lee Kei-chuen, president of the E-commerce Association of Hong Kong. "But I think live streaming e-commerce will continuously develop and find its ground in Hong Kong, with content adaptations," he added.
The pandemic has brought more consumers online to browse items and make transactions, making more local businesses embrace e-commerce. As the economy hit hard and the unemployment rate soared to a 16-year high of 7.2%, live streaming e-commerce provides an alternative way for the whole retail industry and people, especially young adults, who find themselves in a more dire job market.
"During the epidemic, the Internet economy accelerated its penetration into life. Taking e-commerce as a starting point is an efficient and reliable entrepreneurial model," said Eric Ching, chairman of the Hong Kong Youth E-commerce Advancement Association.
Traditional businesses are shifting to the online platform, with a marketing focus on interactive live-streaming. Cosmetics retail company Bonjour Holdings (653) started to train over 300 employees to conduct live sales on social media platforms, including Facebook and Instagram, from March last year. The company heavily relies on mainland customers and eyes on the Great Bay Area market and plans to use live streaming to turn the loss position.
According to an exchange filing, Bonjour reported an operating loss of HK$140 million for the six months ended June 2020, with revenues decreased by more than half year-on-year.
Online retailers, including HKTVmall and Alibaba's Tmall, and ViuTV channel, also eye on live-streaming e-commerce. HKTVmall, the largest online grocery platform in Hong Kong, said in November that they were recruiting 100 KOLs for the brand-new live streaming business.
Local online influencers, which previously focused on content making instead of selling, are also trying to pitch products in their channels, tapping into their fan base. 
The hardware threshold of becoming live streamers is relatively low. What people need is an internet-connected phone. What makes a live streamer take off depends more on the unique showmanship, which is different from traditional salesman peddling.
"For Hong Kong young adults who want to be live streamers, they first need to see how the model performs in the mainland, then apply the strong points and make adoptions to the local market," said Mr Lee.
Venture for a bigger slice of Chinese market
Compared with navigating in the local market's embryonic stage, entering the already booming mainland market is also an option.  
Mr Ching's team launched the "KOL Development Programme" in 2020 focused on the mainland China market and has trained hundreds of Hong Kong e-commerce talents. After mastering live-streaming skills on mainland social media platforms, many of them have started live sales on platforms such as Douyin, with the largest number of followers exceeding 140,000.
"Allowing Hong Kong young adults to take the lead in integrating into the e-commerce live streaming market in the Greater Bay Area can create sustainable careers for them," he said.
Last September, a live-streaming event called "Hong Kong's Best Products" was held on the Douyin, aiming to help local companies promote Hong Kong brands.
The live streaming session saw the impression, which is the number of times the products displayed on the viewers' page, reaching 22 million with 1.157 million viewers. The Hong Kong startup brand TEADDICT entered the mainland market for the first time through this event, with all the products sold out within one minute.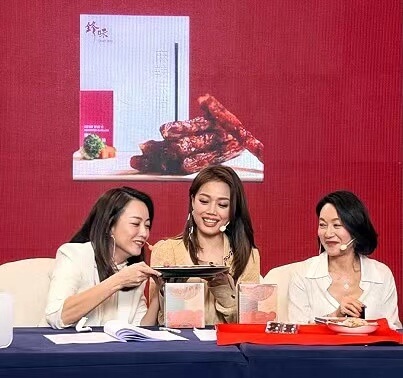 However, with people rushing to the niche e-commerce live-streaming market, more concerns have emerged over sustainable development. With more customers complaining about false advertising and unsatisfactory product quality, the industry is facing tightened regulation.
The State Administration of Market Regulation, China's market regulator, introduced guidelines on live-streaming e-commerce platforms on Mar.16, requiring online platforms to inspect product quality and protect consumer rights. Livestreamers selling unqualified products will face punishment.
Mr Choi also said Hongkongers must pay attention to the various supervision and regulations when doing live-streaming in the mainland. "Hongkongers who violate the rules without understanding the relevant regulations could face severe punishment," he said.
Having learned a lot about the techniques and relevant rules of live-streaming platforms, Ms Hung plans to enter the mainland live-streaming market next month, starting with Douyin.
"After all, who would not be captivated by the mainland's huge fan base?"