Self-ordering technology at restaurants has been around in the United State and Japan for at least 20 years. But here in Hong Kong, the demand for self-ordering technology has gone up over the past three years, according to Hans Paul, co-founder of a self-ordering solution provider. Profits of his company has tripled every year.
Fast food chain restaurants, including McDonald's, started providing self-ordering service in mid-2015. Customers simply tap on a screen to choose their food. The automated system then charges users' credit cards and all they need to do then is just pick up the food once it is ready.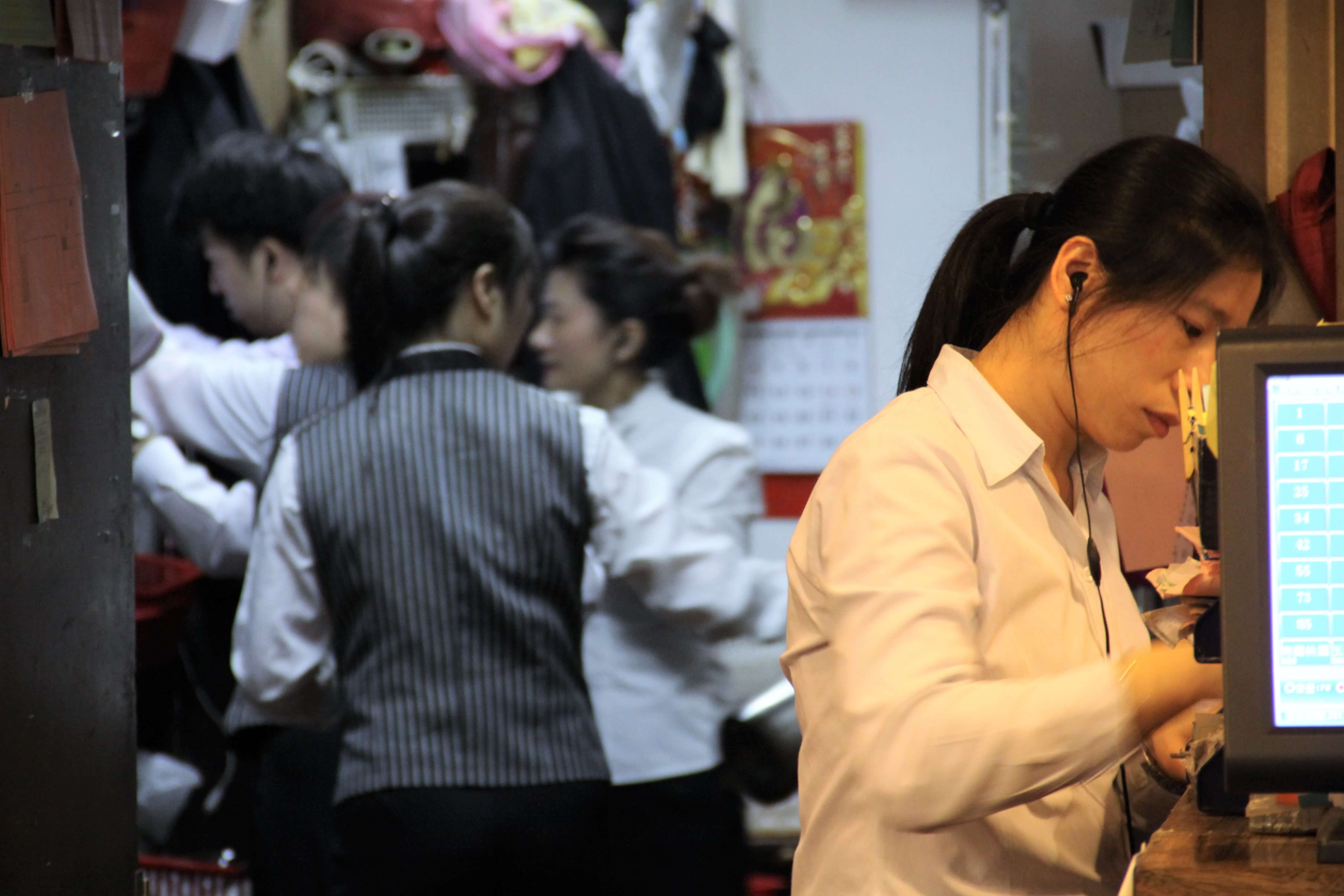 Not only fast food chains but also other businesses or canteens in hospitals and universities starts to adopt this technology. For example, Citibank, Pamela Youde Nethersole Eastern Hospital and City University of Hong Kong have installed self-ordering kiosks in their canteens.
"As self-ordering technology becomes popular, customers will get used to it and use it efficiently. Other fast food restaurants such as Café De Coral or Fairwood will then have the confidence to develop it too," said Leung Wai-keung, Associate Professor of Marketing at City University of Hong Kong.
Leung thinks the rising popularity of "self-ordering" has to do with the fast-paced lifestyle of Hong Kong. He said self-ordering service greatly reduces the waiting time for food ordering. This kind of time-saving model meets Hong Kong people's need, leading to the increasing trend of the service, he said.
Leung pointed out that difficulties in hiring also contributes to the popularity of self-ordering systems. Labour cost is going up, plus few job seekers are willing to take on the heavy workload in the food and beverage industry.
Paul thinks self-ordering solutions allow catering businesses to reallocate their human resources. They can cut out the cashiers and instead, hire staffs to speed up the production process.
"Self-ordering solutions do a better job in up-selling compared with hiring humans," Paul said. A study by his company shows that customers are more likely to upgrade their orders at self-ordering kiosks than when being asked by human workers.
Also, since the queueing time is shortened with the help of self-ordering kiosks, restaurants can serve more customers.
"We are not trying to replace humans," said Leung. "Technology nowadays makes people work smarter. What we are trying to do is to streamline the operation."
Kwok Wan-hing, chairman of the Eating Establishment Employees General Union believes self-ordering service will not affect workers' income and jobs.
"In the catering industry, there is a lot of work that need human efforts such as refilling tea and dividing the food. There is always a shortage in this industry. We cannot neglect that and say self-ordering service will affect workers' income. Instead, this could help reduce their workloads," said Kwok.
Leung does not think the employment rate will be affected in the long run.
But use of self-ordering applications in the local food industry is still small compared to other countries. Only corporations and chain stores can afford these systems.
"One self-ordering kiosk costs $20,000 to $30,000 , excluding software and installation. Small companies cannot afford the high initial cost," Paul said. "But I do see a trend in which more small-scale restaurants such as ramen places or dim sum restaurants are interested in adopting this technology."
Leung self-ordering service will be widely used especially in efficiency-striving fast food chain stores where human interaction and face-to-face service are not prioritized.
According to the National Restaurant Federation's 2016 Forecast, 80 percent of consumers said they would prefer self-ordering services at restaurants, which is twice as much again as 2015. The Mapping the Restaurant Technology Landscape report conducted by the National Restaurant Federation in 2016 also shows that 53 percent of restaurant operators would like to implement self-ordering technology.
"Once people get used to this kind of service mode, they expect other fast food service to follow the trend," said Leung.
"When the technology gets more sophisticated, 'self-ordering' will get more popular," Leung said. "Eventually at least 90% of fast food service will follow this trend."
Reported by Kenji Chan and Zinnia Lee, Editor: Daniel Ma