The Fall and Rise of Traditional Craftsmanship
By: Holly Chik

Edited by:

2017-06-20
Whilst time has been slipping away, some local handiwork stay.
Tucked away in Shau Kei Wan, an old fishing village on the Northeastern shore of Hong Kong Island, a small shop is all that's left of a Chinese tradition in Hong Kong.
Lai Hing Kee Embroidery has been selling handcrafted quilts and Chinese wedding gowns for over half a decade.
In recent years, Lai Sum, 49, who is the third owner of the 53-year-old shop, has stopped selling and renting out what he calls "obsolete" items, such as wedding dresses and towel quilts, some of which are on the First Intangible Cultural Heritage Inventory of Hong Kong.
"Our business has not been doing well. To be honest, if this shop(鋪位) is not owned by my family, it would have been closed down long ago," said Lai, whose grandfather bought the shop in its early years.
It started off as a traditional wedding supplies store, selling bedclothes and wedding gowns.
"Many fishermen in Shau Kei Wan took traditional Chinese wedding customs, such as wearing a highly embroidered red silk dress with a pair of dragon and phoenix, very seriously back then," said Lai.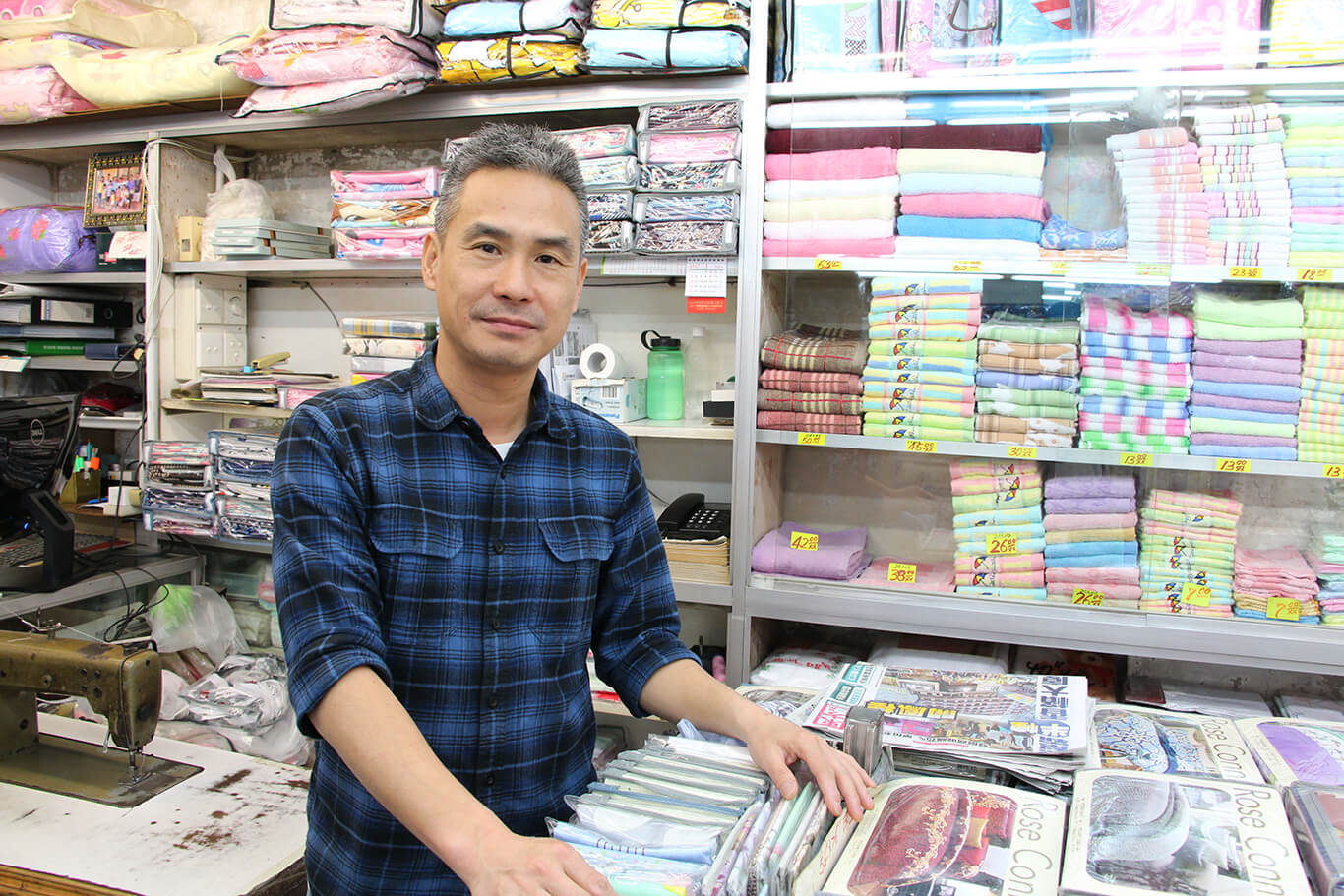 A few years ago, the government Intangible Cultural Heritage Office visited their shop for a week and recorded the quilt making procedures, which ended up in the First Intangible Cultural Heritage Inventory of Hong Kong, said Lai.
The office was set up in 2004 according to the Convention for the Safeguarding of the Intangible Cultural Heritage adopted by the United Nations Educational, Scientific and Cultural Organization.
According to the convention, the aim is to safeguard heritage through "identification, documentation, research, preservation, protection, promotion, enhancement, transmission, as well as revitalization ".
Yet all Lai received was a certificate from the office, which he considers of no help to his business and the promotion of the heritage.
"Making a book, capturing a photo or displaying our quilt making equipment in the museum can hardly help preserve traditional industries," said Lai. He said the rebuilding Lee Tung Street in Wan Chai was a "mistake."
Lee Tung Street used to be known as Wedding Card Street. It was famous for small businesses which manufactured wedding cards. But in 2007, the street was redeveloped into a modern pedestrian walkway lined with chain stores.
Lai said cleaning out and demolishing areas like Lee Tung Street destroys with traditional businesses.
Development programmes that promote or encourage collaboration between craftspeople and modern artists might help, said Lam Weng Cheong, Assistant Professor of Department of Anthropology at The Chinese University of Hong Kong.
Lam is not surprised that some of the traditional businesses are not doing well because few young people want to take up these traditions as their careers.
Lai admitted that traditional trades, like any other retail industry, would fade away when there is no longer the demand.
After taking over his grandfather's business in his 30s, Lai has been trying to change the way the family business is run to catch up with the changing business environment.
"Our silk floss quilts cost thousands of dollars, but they last at least 10 years. But nowadays, people prefer cheaper and more convenient alternatives, such as nylon quilts, even though they are not as durable," Lai added.
"Most of the factories also stopped producing towel quilts 10 years ago. They were widely used in hospitals and ambulances because of their durability," Lai said.
Five years ago, they also stopped renting out traditional Chinese wedding gowns.
"The customers weren't interested when they found out the gowns were made at least 20 years ago. They thought they were old fashioned," said Lai. He thought people no longer appreciate traditional craftsmanship.
"We must accept the fact that time has changed," said Lai.
But Mak Kam Sang, who writes signs for minibuses, tells a different story. He scribbles and writes with a Chinese writing brush the destinations in Chinese calligraphy on pieces of perspex.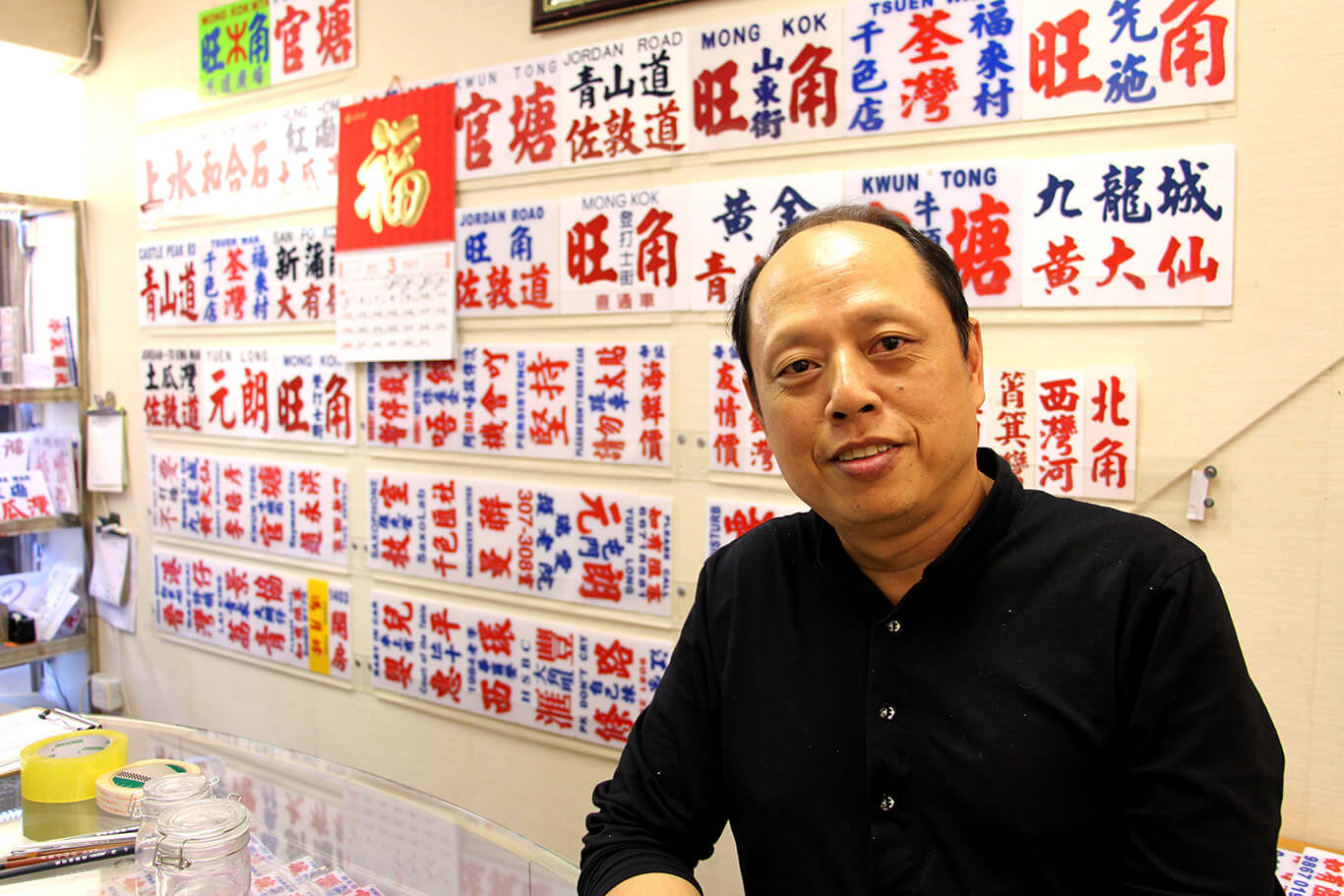 "Making minibus sign making is more than dealing with plastic sheets. It is about mastering Chinese calligraphy," said Mak, a lover of this ancient form of art.
It started in 1978 when the government first granted licenses to air-conditioned minibuses. Many of the drivers went to Mak to order the signs. He only intended to run a sign making company in the beginning, but he eventually specialised in minibus signs
Four years ago, the Sing Tao Weekly interviewed Mak.
"Some teenagers then came to me and proposed the idea of turning the minibus signs into keychains," said Mak.
He works with a marketing and distribution firm which has over 50 dealers in Hong Kong, so he can focus on product design.
The 60-year-old has since been expanding his business, targeting not only minibus drivers, but also teenagers who buy his signs as keychains, gifts or decorations.
Nowadays, nearly 80% of his customers are teenagers.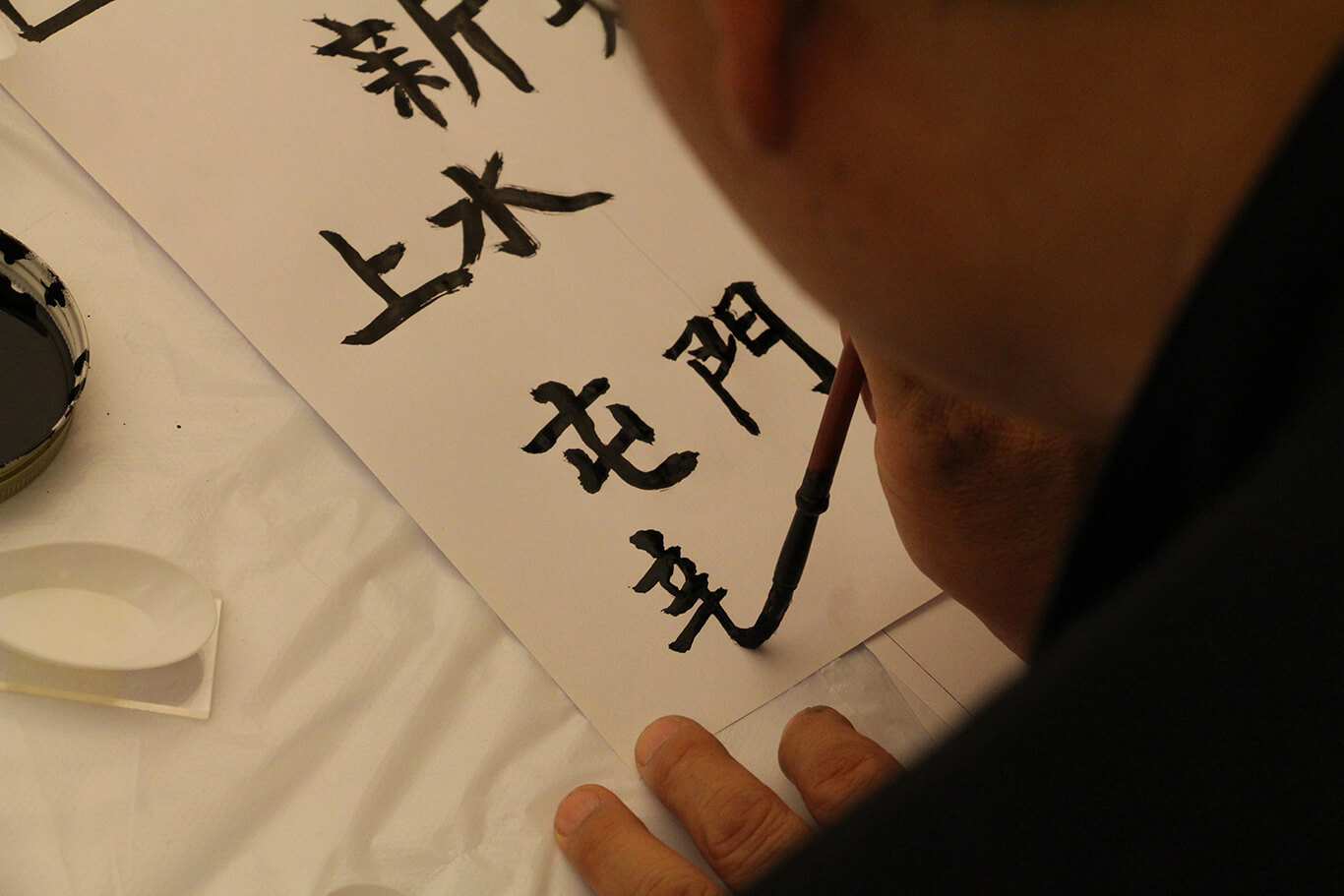 In March, he opened a studio where he teaches teenagers Chinese calligraphy, its use in sign writing and the history of minibuses.
Mak has been organising guided tours and workshops for teens who are interested in the handwritten signs.
"I hope to continue promoting the culture of minibuses and calligraphy", said Mak. He hopes to continue his business as long as he is physically able to do so. Eventually, Mak hopes to run an online shop so that this tradition and business can be kept alive.
Reported by Holly Chik
Edited by Daisy Lee