No increase in HK's female legislators in 23 years: are women part of a reformed Legco?
By: Tiffany Ma

Edited by: Kelly Pang

2022-03-30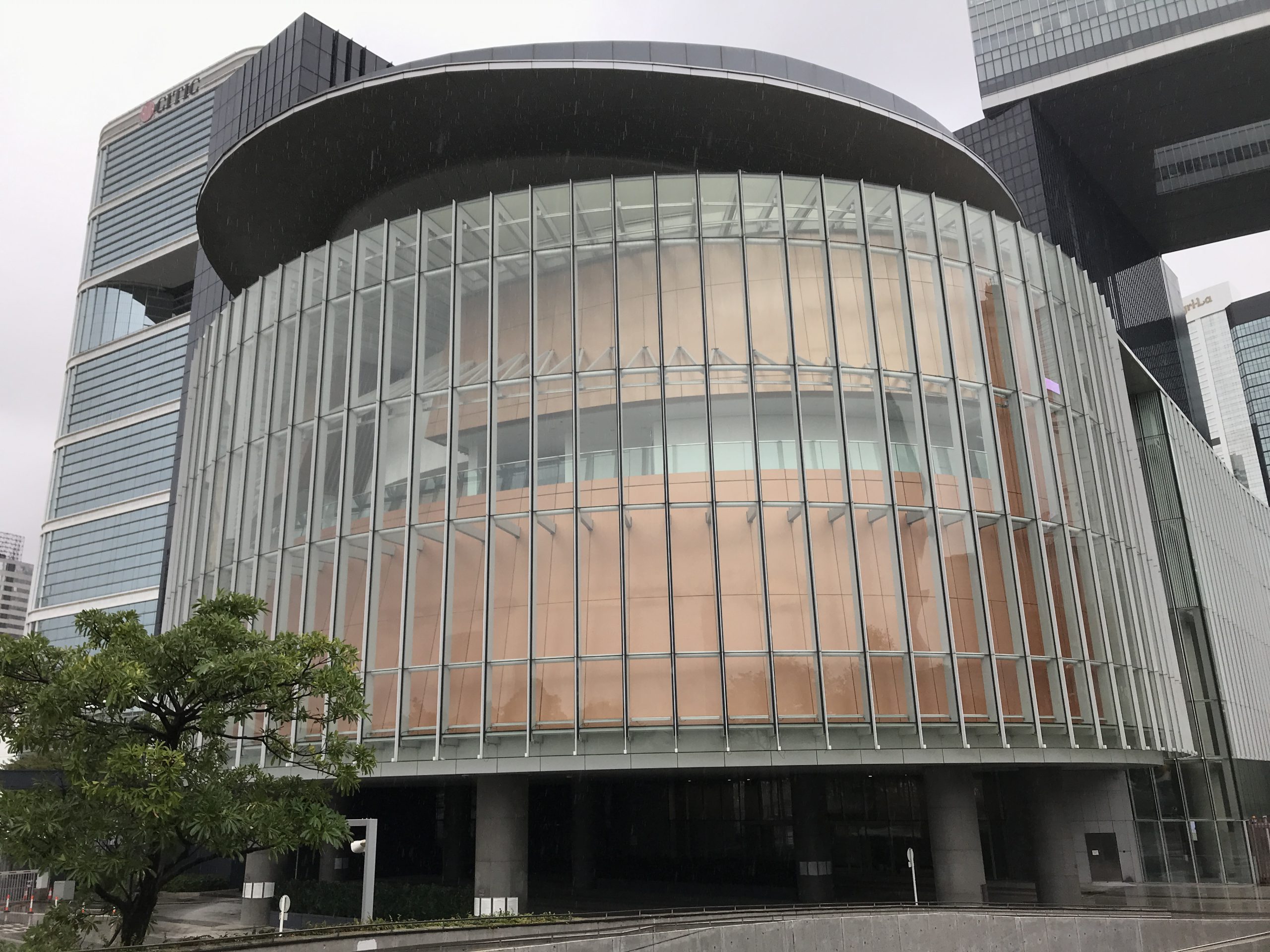 In last year's Legislative Council election, Cindy Chan Yuk-sim, 55, an estate surveyor and civil servant, cast a vote for the Architectural, Surveying, Planning and Landscape functional constituency, one of 29 representing various industries of Hong Kong.
Both candidates running for the single seat were men.
"I wish there were more female candidates who can participate in the architectural constituency so that more female voices can be heard in the Legislative Council," Chan said. 
Though, in recent years, more women have taken up significant political roles, such as Chief Executive Carrie Lam Cheng Yuet-ngor and DAB Chairperson Starry Lee Wai-king, Hong Kong politics are heavily skewed in favor of men.  
At the top levels of government, less than a fifth are women. And there has been little to no increase in this number for the last 23 years.
Of the current 90 legislators, only 17 are women, about 19%. The percentage is the same for the Executive Council, the cabinet to the Chief Executive. Of the 32 current members, only six are women.
"As most of the members in the Legislative Council and Executive Council are male, women opinions are relatively neglected, weakening their power in fighting for women rights in the council," Joseph Chan, 62, a former professor from the Department of Politics and Public Administration of the University of Hong Kong, said.
Entrenched gender stereotypes run deep in Hong Kong. Voters tend to favor men for political positions involving financial policy while women are preferred for social welfare and education, according to a survey by the Gender Research Centre at Chinese University's Hong Kong Institute of Asia-Pacific Studies.
Joseph Chan said gender stereotypes may also cause male legislators to be judged on their accomplishments while women are judged on their appearance along with their achievements. 
 "Women should be recognized for having the same personal qualities and abilities as men while dealing with political affairs," he said.
Cindy Chan Yuk-sim said she is hesitant to participate in politics.
"As I am a working mother with two children, my husband prefers me to focus on my profession and family rather than dealing with complicated political issues," she said, adding that as a civil servant, she would be required to resign from her job, before running. "If I chose to become a Legislative Council election candidate, I would have to resign and sacrifice my stable income."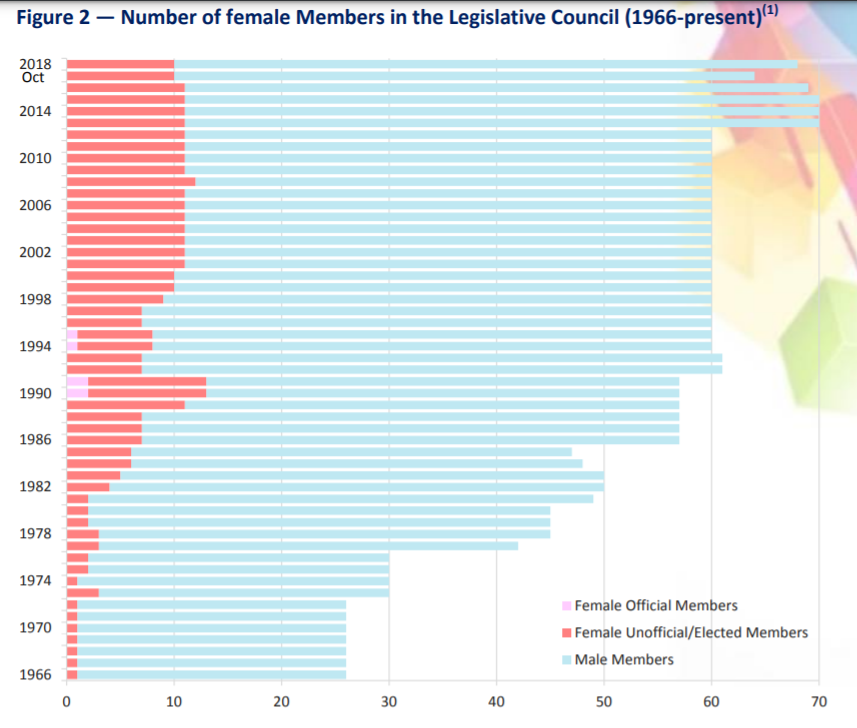 At a grassroots level, more women in Hong Kong are participating in political protests and activist groups, particularly in the 2019 pro-democracy protests. 
Cherry, 20, a university student who does not want to reveal her full name for fear of legal consequences, said she was inspired to participate in the 2019 pro-democracy protests after watching news on social media platforms such as Instagram and YouTube.
"We may view women as only playing a supportive role in the protests. However, after witnessing many girls and women participate in different protests, I believe women, like men, can also stand up and speak for themselves," Cherry said. 
Cherry said that the leaderless nature of the 2019 protests contributed to everyone, regardless of their gender, having the equal right to express their opinions. 
"I once participated in the Hong Kong Women's Coalition on Equal Opportunities AntiEAB MeToo Rally. This rally shows that women can represent as strong a figure as men when fighting for their rights and not being isolated by the public," she said.
But though there is an increase in female political participation in recent years, lawmaker Nixie Lam-lam, 40, said women still face many difficulties in serving the community.   
The nature of the job can make it difficult to maintain a relationship, Lam said.  "In a traditional Asian society, many people still find it difficult to accept the role of men staying at home to take care of their children while women work outside to earn a living," Lam said.
Many industry leaders in Hong Kong are men, Lam said. Previously a district councillor, Lam said she was once ignored when dealing with a construction company in her district. 
Female legislators have to be tough when handling conflicts and complaints, Lam said. 
"I faced more psychological pressure in 2019 as there were many people attacking me with insults and verbal abuse, such as threatening to kill me due to my identity as a DAB member," Lam said. 
In order to attract more women to politics in the future, Lam said the government should encourage more women to participate in community activities, such as managing district administration matters.
The government should recruit more female civil servants and officials and implement a quota system, Joseph Chan said. 
"Being a woman in Hong Kong is not easy. Society sets a high standard on women such as taking good care of their families and having a high working ability simultaneously," Lam said. "Women may not prioritize becoming a politician as they have to deal with both intense physical and psychological pressure at the same time."