Singapore: Easing policy on COVID-19 prevention takes effect from today
By: Nick Yang

Edited by: Kate Zhang

2022-03-29
Relaxed COVID-19 restrictions in Singapore kicked in today. Main changes include the easing of mandatory mask-wearing outdoors that had been in place for almost two years.
Wearing masks outdoors is now optional for residents in Singapore, but people still need to follow the one-metre safe-distance rule and wear a mask indoors.
"I will still wear a mask outdoors because of the fear of infection," said Shi Xiaoli, 47, a manager in a decoration company who runs in the East Coast Park every day. "But it's still good that I can take off my mask when I run."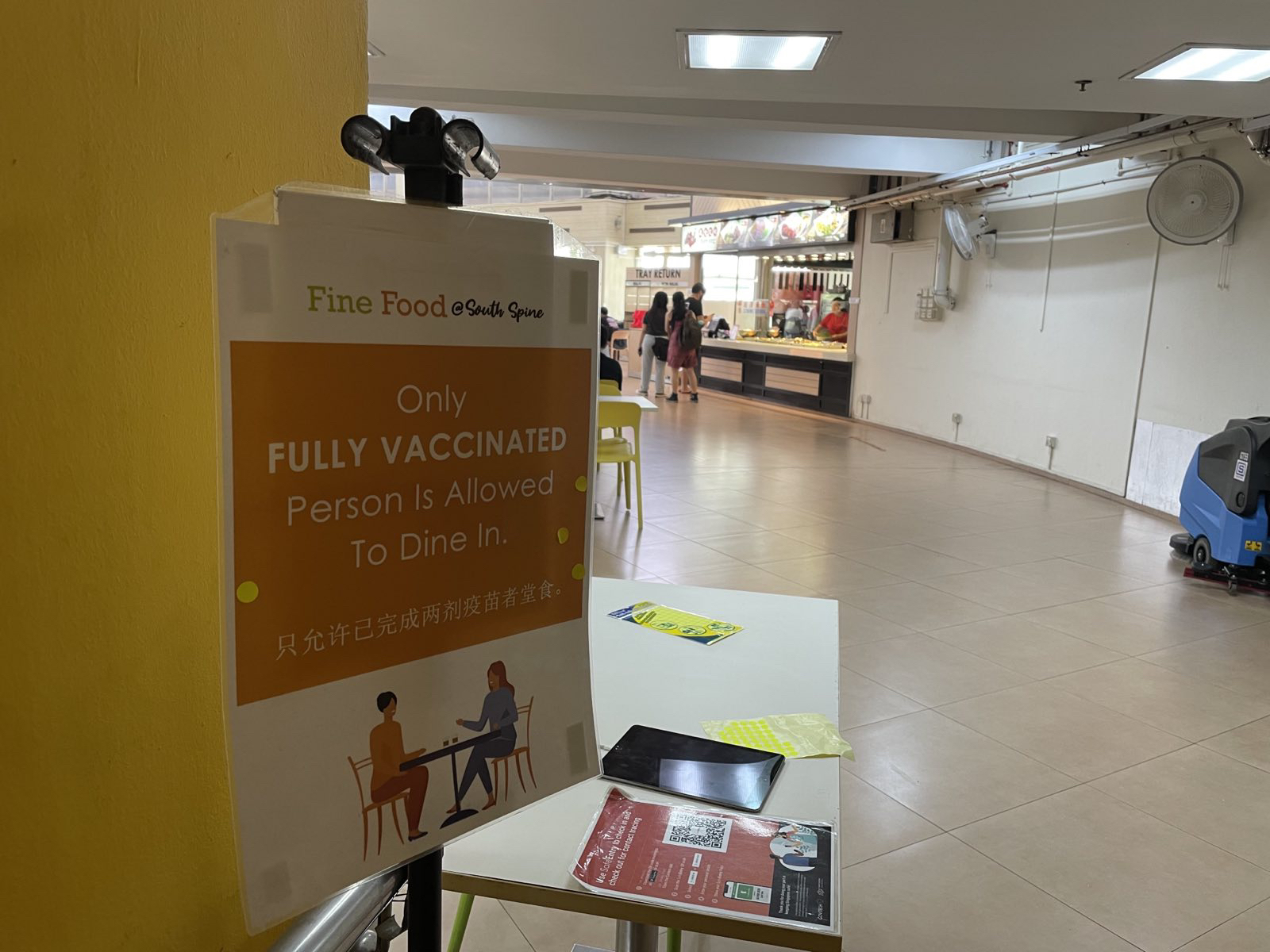 "Our fight against COVID-19 has reached a major turning point," Prime Minister Lee Hsien Loong said in his speech delivered last Thursday. "We will be making a decisive move towards living with COVID-19."
Singapore has seen a steady decline in daily new cases. There were 4,848 new cases on March 27, the lowest since Feb. 3, according to the statistics from MOH (Ministry of Health Singapore).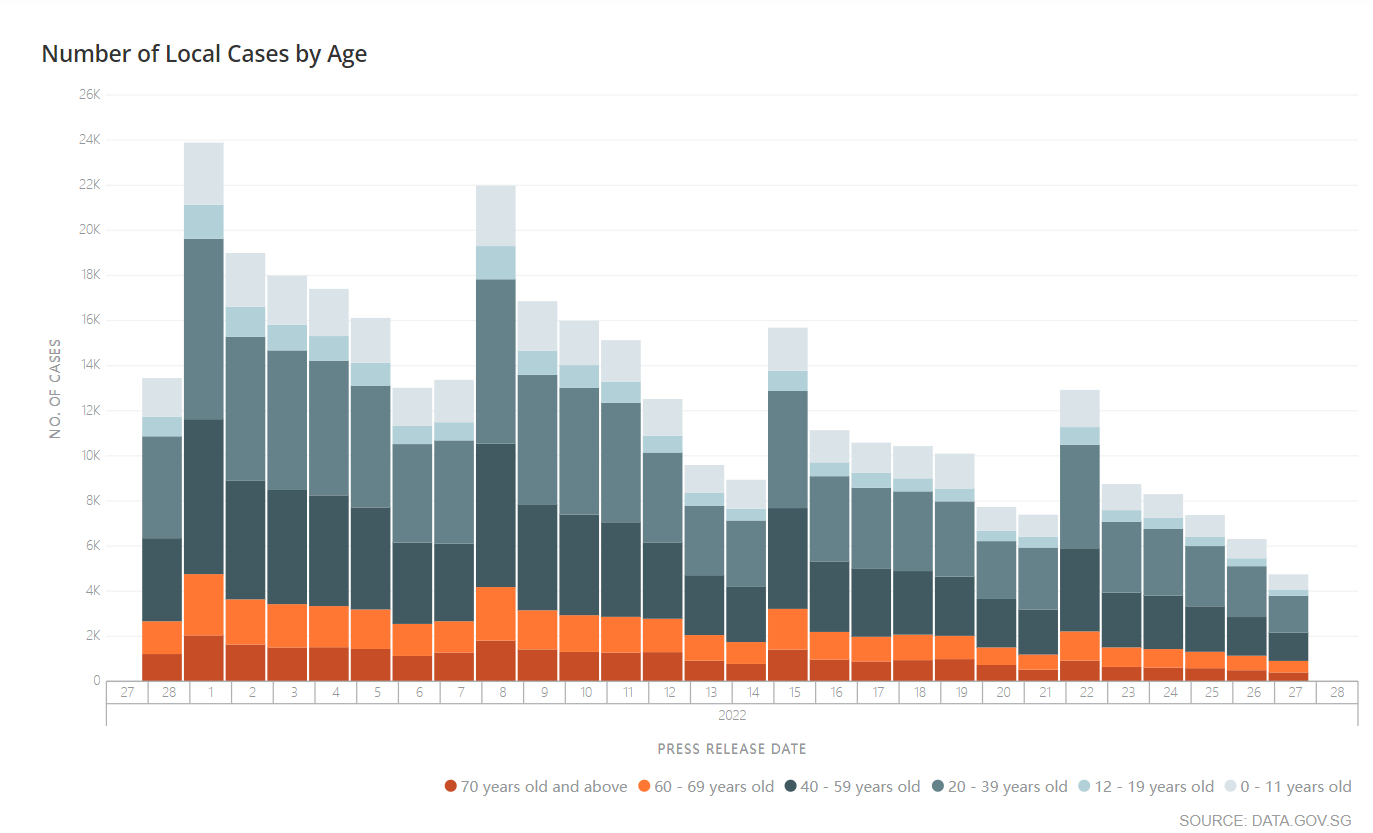 The week-on-week infection ratio, which refers to the ratio of community cases in the past week, compared with the week before, has been lower than 1.0 for nearly a month in Singapore, according to MOH.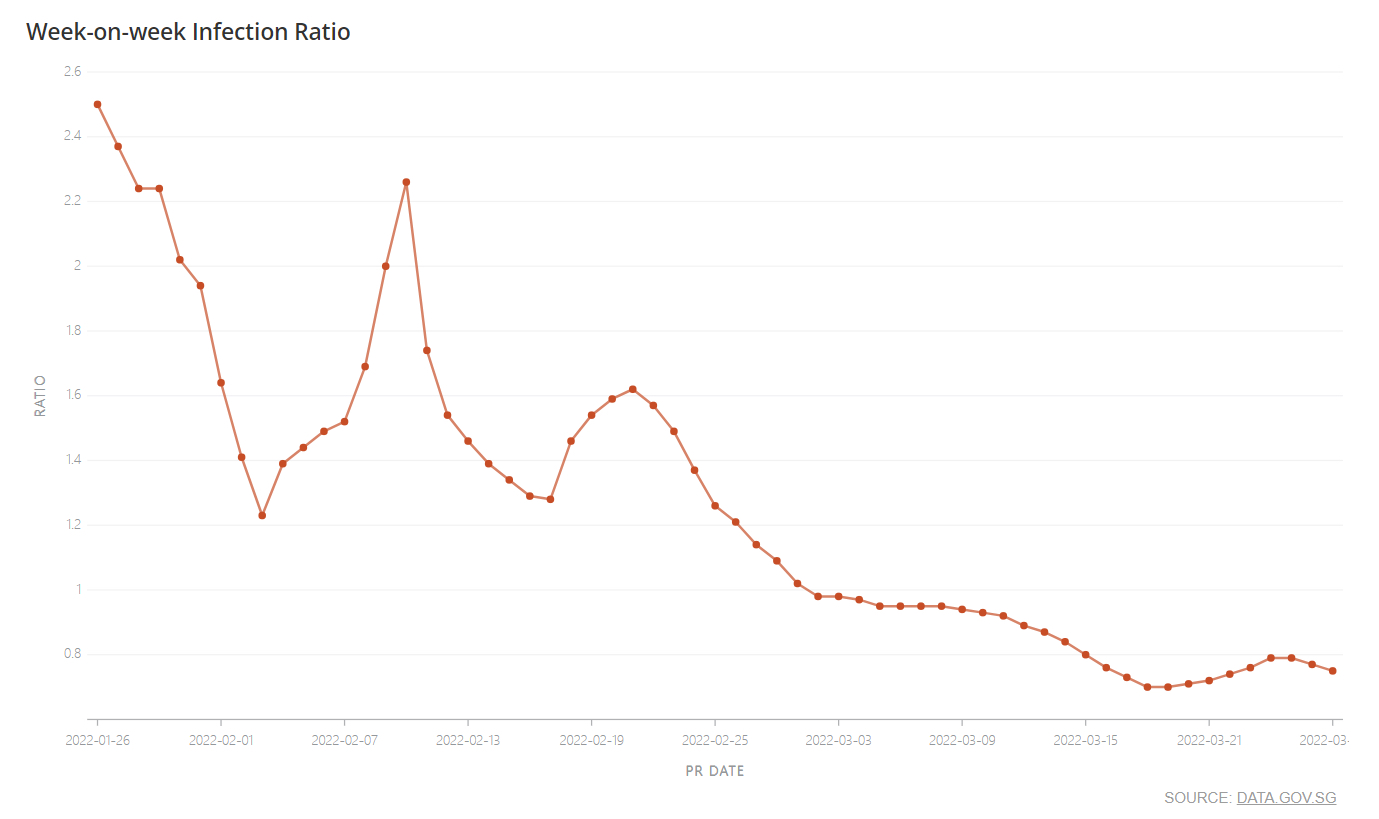 "I think it's the right time," said Associate Professor Alex Cook, Vice Dean of research at the National University of Singapore's Saw Swee Hock School of Public Health. "Going for 'freedom day' this week would have been a huge surprise, but a substantial relaxation, with room for more steps once the wave ends, is sensible and ought to be safe."
The relaxed policy also includes larger group sizes for social gatherings from five to 10 people and a returning of 75% of employees who are working from home to the workplace.
"I felt so excited, can't wait to gather with my friends," Damian Tan, a student in Nanyang Technological University said.
In addition to the community relaxation, Singapore will open its borders to fully vaccinated people from April 1. Travellers will be able to enter Singapore with just a pre-departure COVID-19 test, no on-arrival test nor quarantine is needed.
"Economically, the border measures will likely have the biggest impact, since it now makes travel much less risky, for businesses and families," said Cook.
Some countries in Southeast Asia, including Malaysia, Indonesia, Thailand, Cambodia and the Philippines have announced or already made such a move to open their borders.
Asked whether Hong Kong would follow Singapore's lead, Carrie Lam Cheng Yuet-ngor, Chief Executive of Hong Kong, said at the press conference last Thursday that the question was "not very meaningful" and that her government would "adjust and do whatever is in the best interest" of the city.