Traditional crafts, modernised production in Russia
By: Michelle Ng

2017-09-13
Ranging from Matryoshkas to Filimonovo toy, Russian traditional handicrafts have been a favourite souvenir of tourists.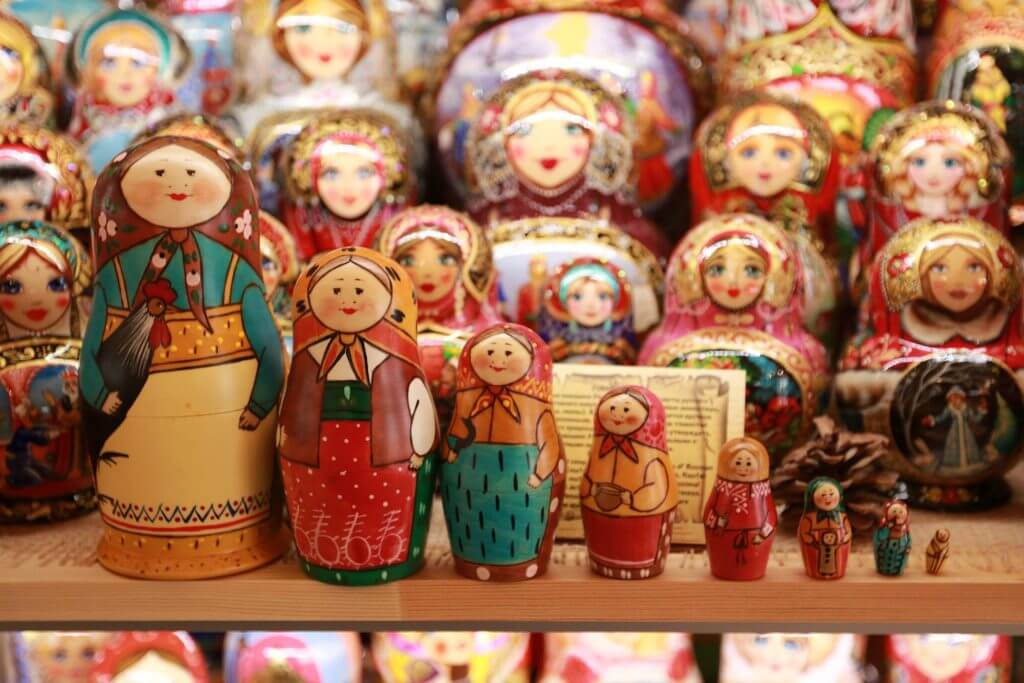 Even with its unfailing popularity, the making of these folk arts has also gone through transformation owing to the country's urbanisation.
Dmitry Vainshtein, the shop owner of Suveniry SPb said the most sold souvenir is the Russian Doll, which they can sell about 50 crafted toy every day.
Yet, a nesting doll requires tedious procedures to finish which include detailed painting and polishing for 7 times which takes a worker at least one day to finish one layer on average.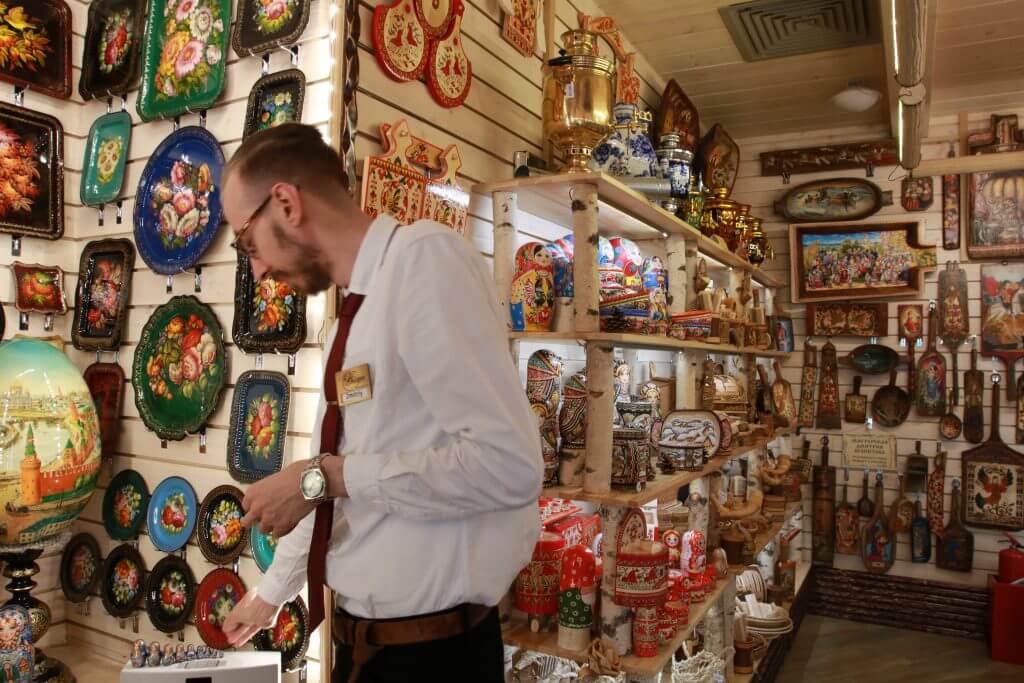 The manufacturing process of Matryoshka has certainly gone through industrialisation, said Nadia Aliyeva, the product sourcing manager of "Souvenirs antiques paintings amber", "We have bought in more from factories in a big batch for the recent 20 years."
By Vystavochkina, daughter of Matryoshka artist Vera Vystavochkina often sell her mother's work in an online shop and bring them to souvenir stores.
"I am not interested inheriting the mantle," she said, "I would rather live an office worker's life to ensure a stable income."
According to statistics from Russian Federal State Statistics Service in 2015, the average monthly wage of a manufacturing worker is 31839 rubles, which is 54% less than those who pursue a career in Finance sector and 26.6% lower than the average monthly income in Russia.
Apart from the Russian dolls, Filimonovo toys also face the challenge of reduced number of workers.
The white toys are originally hand moulded by women in the village of Dymkovo as plaything for kids.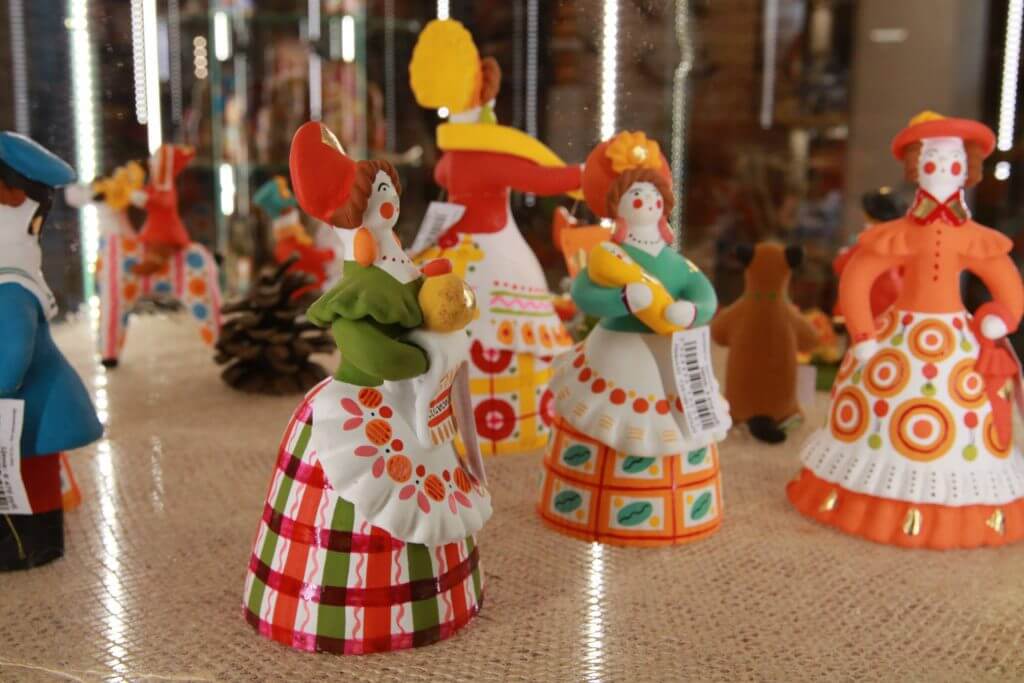 Under urbanization, more villagers opt for working in the cities, reducing the number of filimonovo workers.
"Many factories would pay children to do the clay moulding nowadays," Vainshtein said, "so more workers can do the painting work instead."
He said it is not child labour when asked about the topic, "the children do this after school and are well paid for their artwork."
"It is certain that individual craftspeople would slowly lose their position in the industry amidst mass production in factories," said Aliyeva, "we hope there are more factories such as the Imperial Porcelain Factory can set up to preserve our culture while going with the urbanisation trend."