Exhibition of food and beverage industry in HK draws over 270 brands
By: Vikki Cai Chuchu

Edited by: Yanni Chow

2020-11-15
The 3-day Restaurant & Bar Hong Kong X Gourmet Asia exhibition at the Hong Kong Convention and Exhibition Centre ended on Nov. 13.
Once postponed due to COVID-19, the Restaurant & Bar Hong Kong X Gourmet Asia exhibition was the only trade show for Hong Kong's food and beverage industry this year. Over 270 exhibitors and brands were participating in this event presenting spirits and beer; food service and catering equipment; hospitality design and supplies, as well as hospitality technology.
The exhibition adopted hygienic precautions amid the pandemic. According to the posters and leaflets inside the venue, people were required to wear masks at all times and keep a safe distance of 1 meter when in queues. Buyers were asked to dispose of used lidded paper cups in a designed rubbish bin.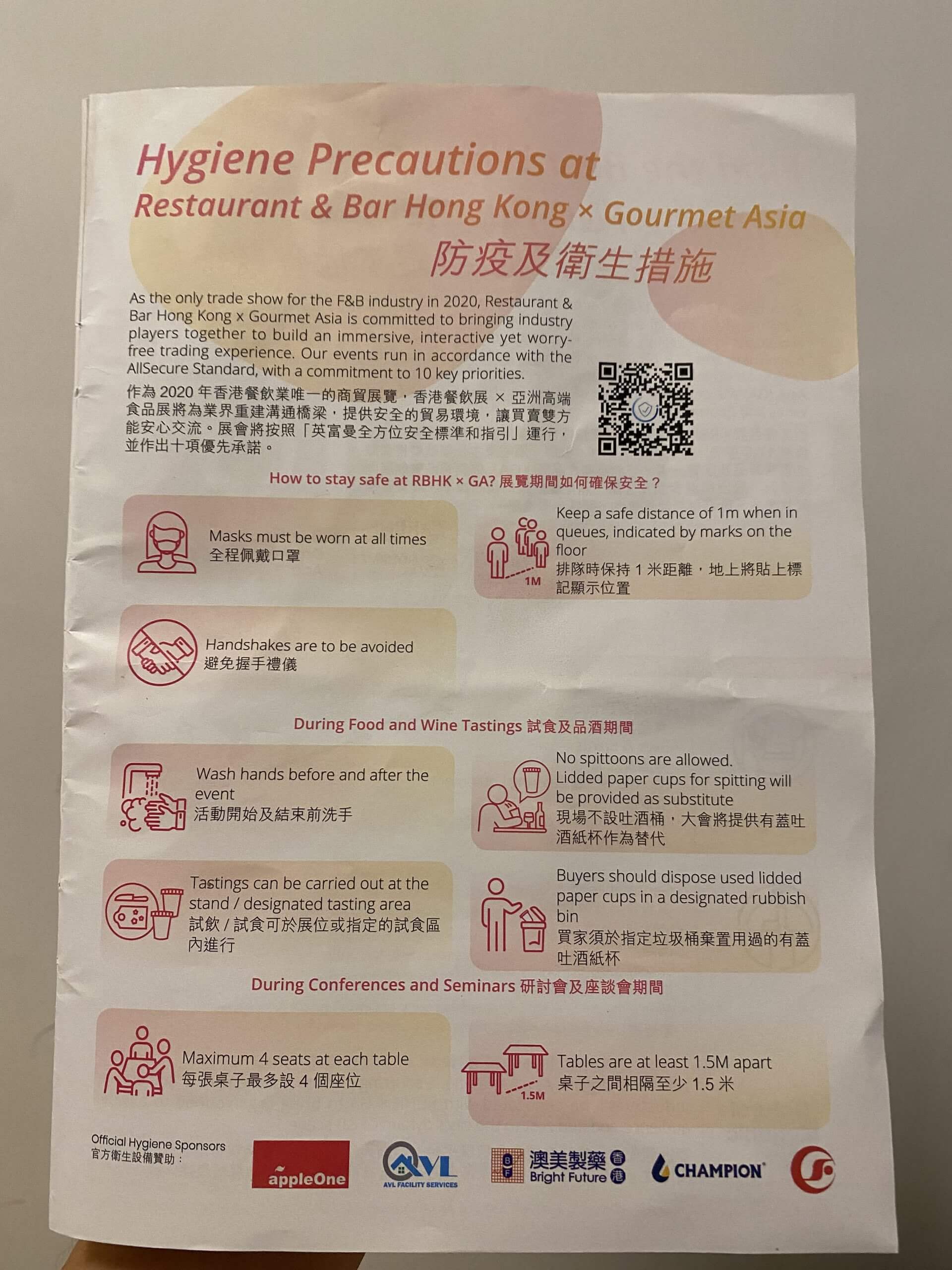 Liang Jia, a 29-year old wholesale buyer who sought to buy meat said she felt the rules and measures were stricter compared to last year. She felt it is inconvenient to toss the trash into the designated bin since the bins were located far from each stall.
Some exhibitors made their products specifically to cater to the time of the pandemic.
Sales manager Twinkle Wong from BBPOS, a payment service provider, introduced their new vending machine without human contacts in the purchasing process. She believed that the risk of being infected would be reduced.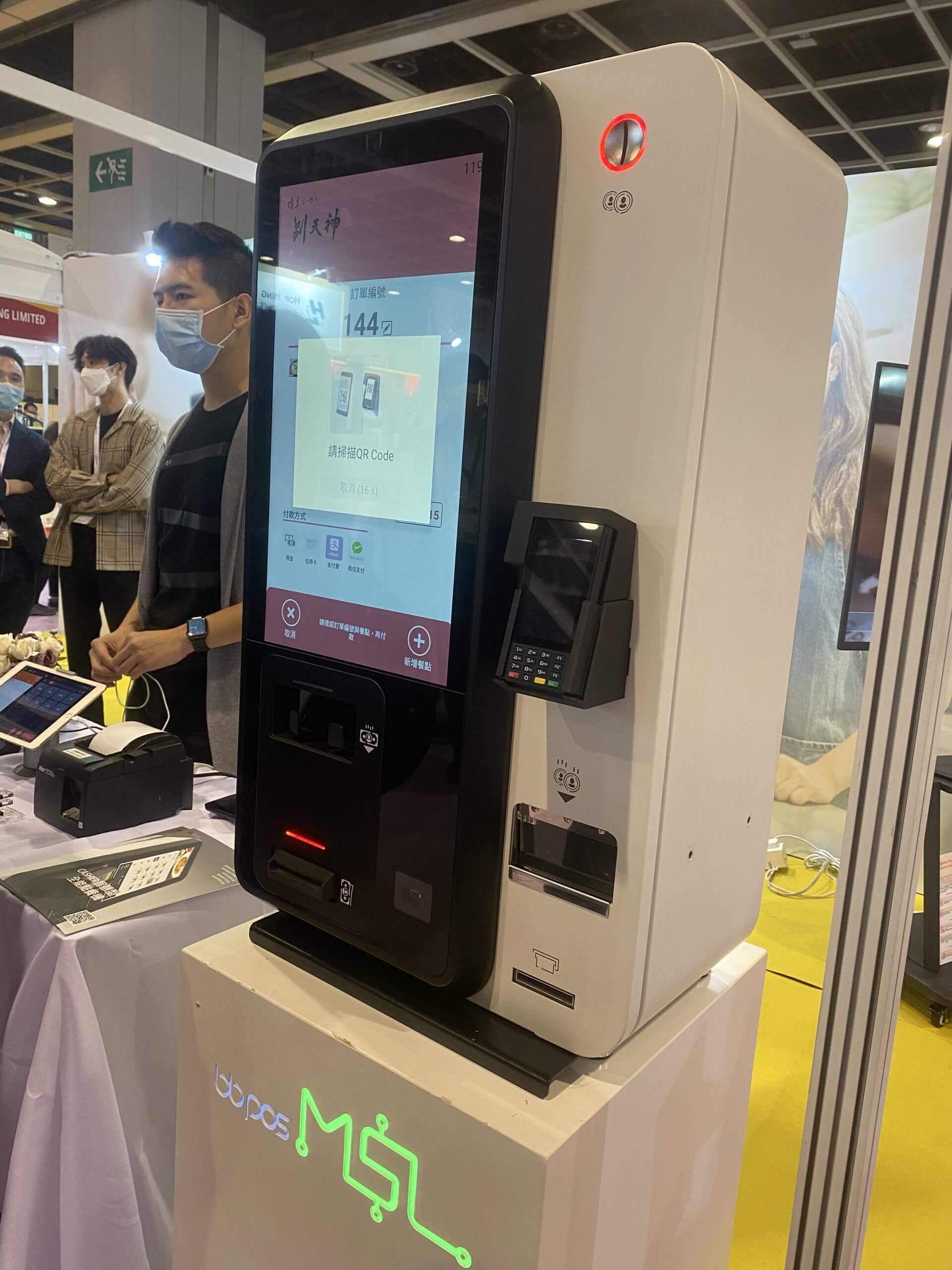 "COVID-19 has shown the society the need for zero-contact ordering and payment methods in the food and beverage industry," Ms Wong said, adding that this was the debut of the machine in Hong Kong.
The pandemic has raised the need among consumers to live a healthy and green life, which leads to strong demands for natural and organic products.
Sales representative Winnie Choi from Green Common, a vegan product company, said they have seen more business opportunities during the pandemic since people find vegan food beneficial for their health.
"People this year are more willing to try vegan food, whereas in 2008 there were only 8% of Hong Kong flexible vegetarians. The number rose to 34% this year," she said, adding that their business did not suffer from COVID-19 since their platforms are online based. Flexible vegetarians refer to people who go on a vegan diet once a week.
However, Gerry Kuo, founder of local beer brand Deadman, said he saw lower demand in the beer market because people are drinking less after the pandemic. Observing that the beer industry sector in Hong Kong slows down a lot, he could only hope for better market demands for his business.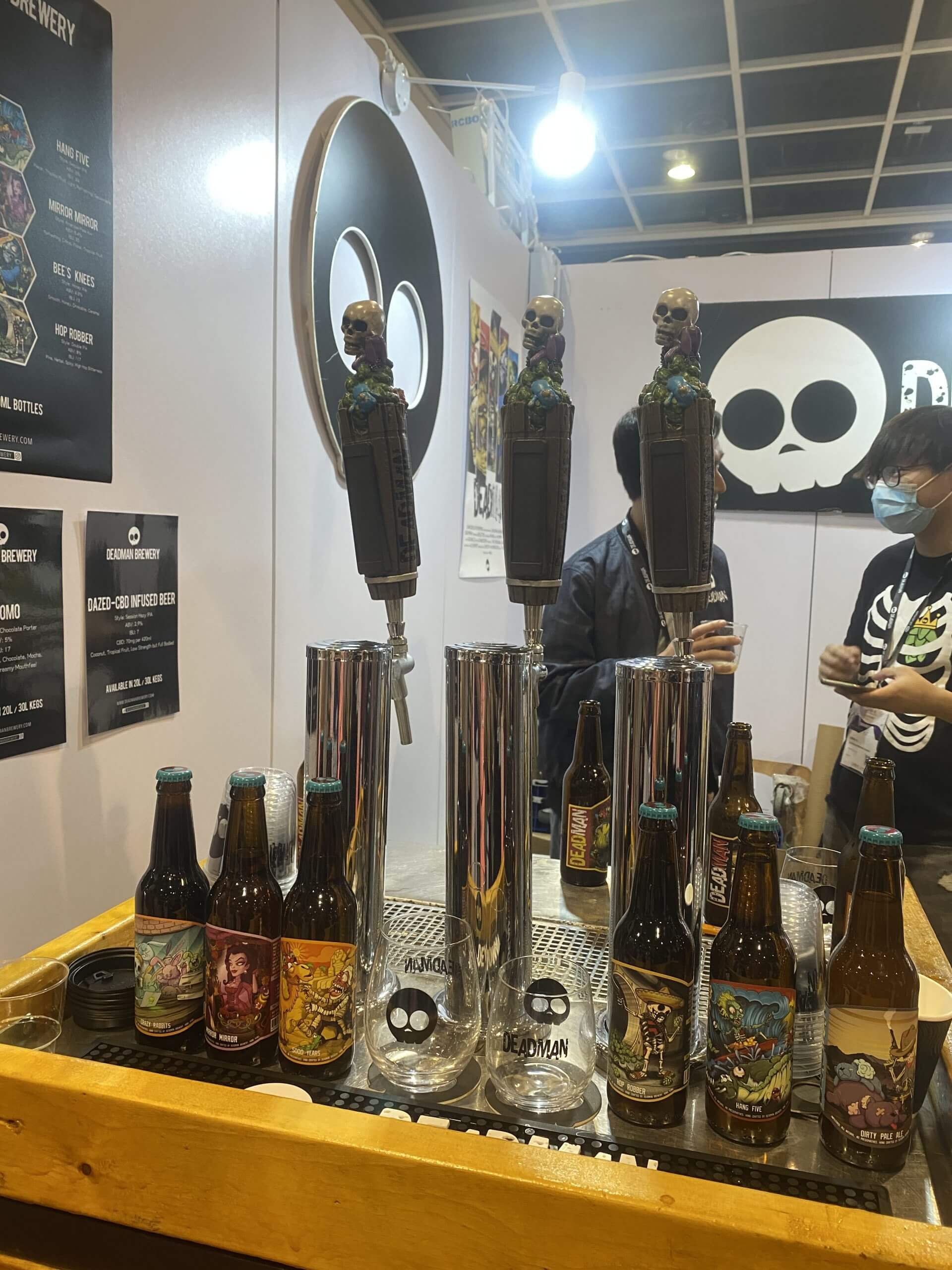 The exhibition has been held for more than 17 years and it is scheduled at the end of August every year.
Green Common's representative Ms Choi said she hoped to attend this event next year as well, and bring more new vegan food products to the market.