"Cyberpunk" exhibition takes place at former Sham Shui Po homeless camp
By: RonaldFan

Edited by: LAM Tsz Yau

2020-11-16
The "Heart of Cyberpunk" exhibition opened last week at the Tung Chau Street Temporary Market in Sham Shui Po, which used to be a homeless camp.
The 9-day free-to-enter exhibition featured various workshops, guided tours and interactive sections with local artists. It marked the start of #ddHK, a 3-year Creative Tourism and Placemaking Project by Hong Kong Design Centre, since last October.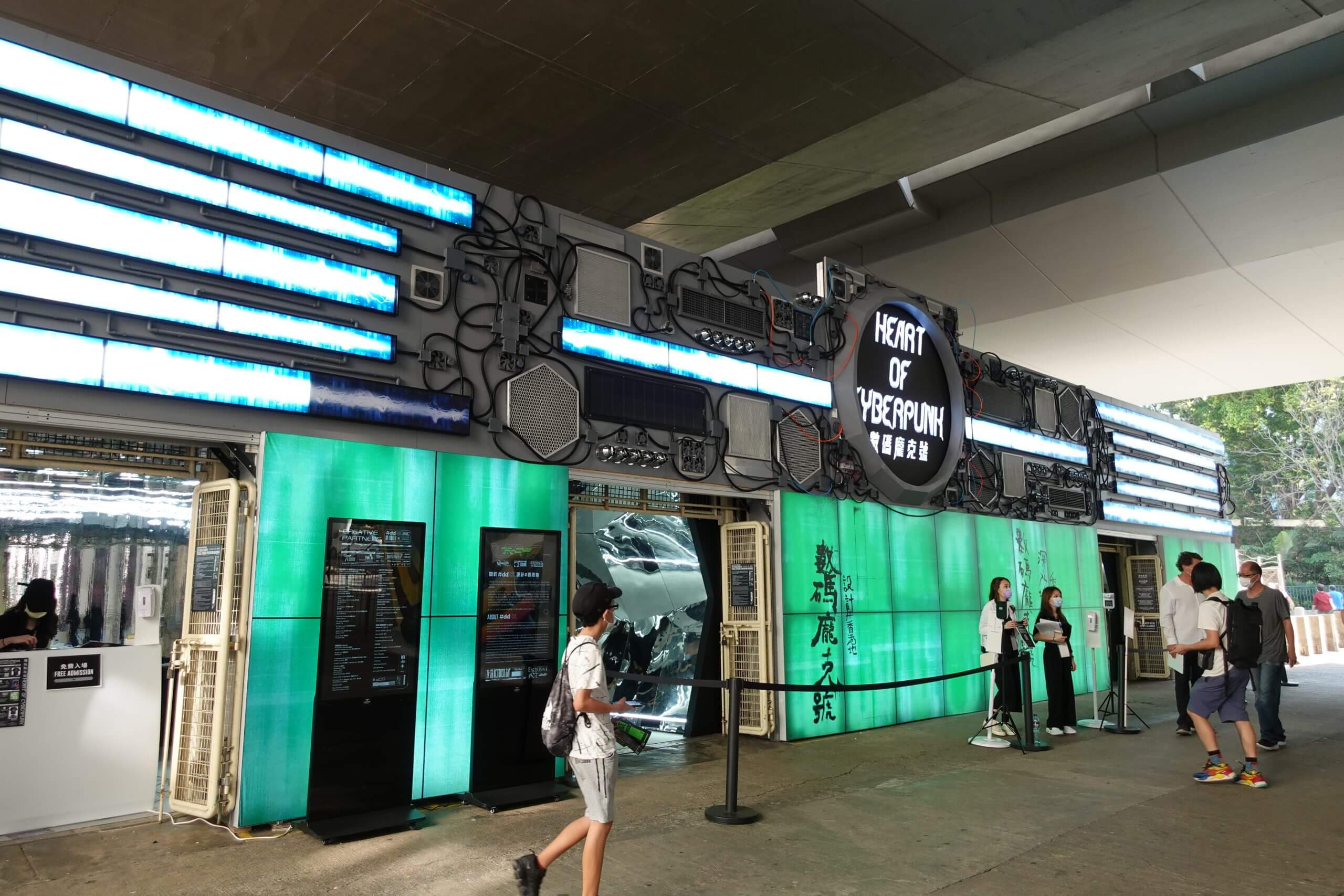 However, the venue of the exhibition turned controversial as the Market was known as the camp for the homeless. The market was locked and the homeless had to move to the Tung Chau Street Park nearby. 
This project was criticized as an accomplice in driving out the homeless, despite they had clarified later on their Facebook page.
Ng Wai Tung, Community Organizer of the Society for Community Organization, agreed that there was no causal relationship between the exhibition and clearance of street sleepers at the spot.
"The clearance took place in 2019, and ended by the end of the year. The police would suspect street sleepers for keeping drugs or offensive weapons, and bring them to the police station, and cordoned off their wooden house right away." Mr Ng said that the clearance was a step-by-step operation.
The Highways Department would clear up the wooden house, and set up wire fences. So the homeless had no choice, but moved into the Tung Chau Street Park, and places like McDonald's. However, street sleepers' belongings had been damaged and lost during the clearance by the police.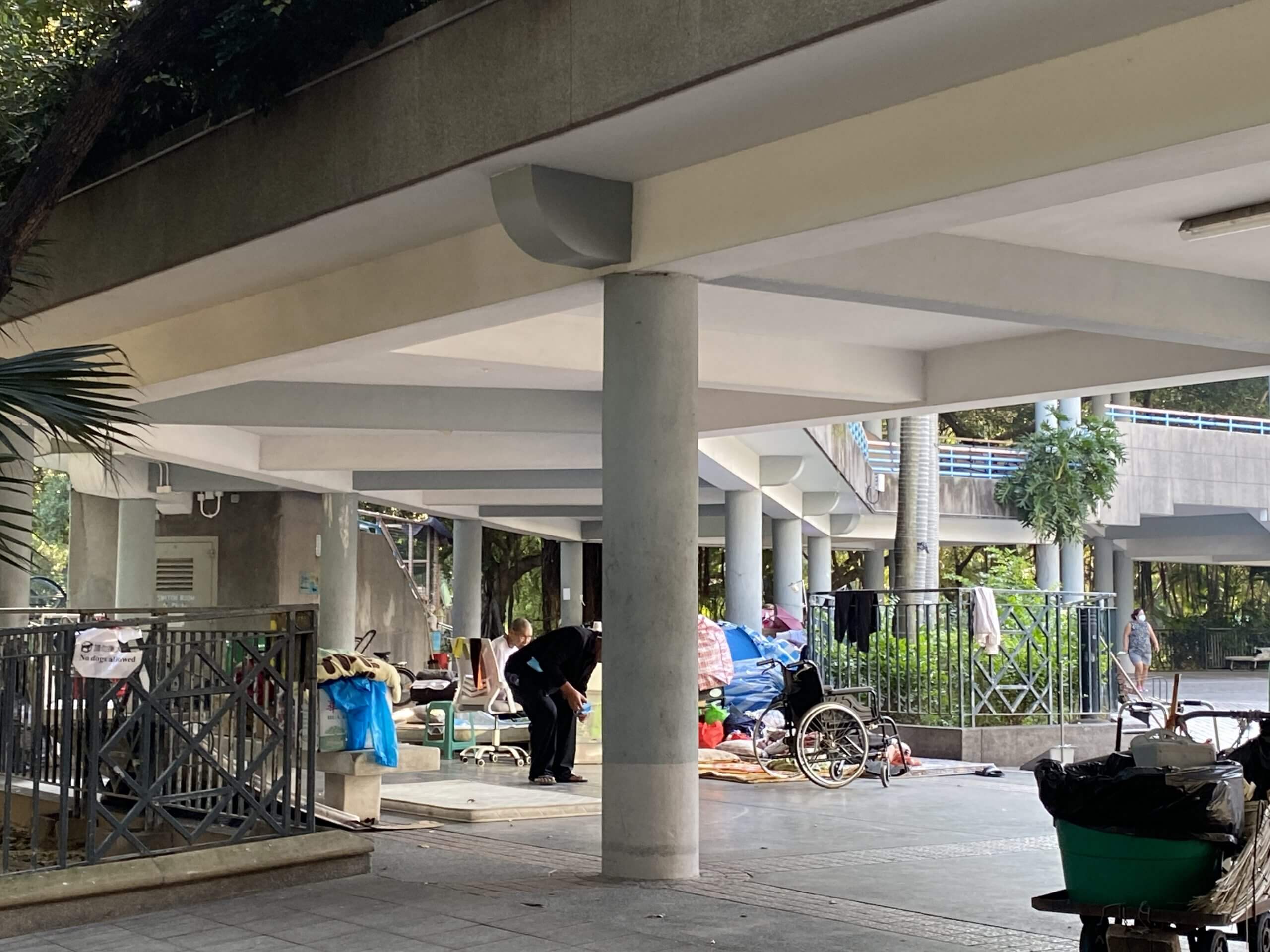 The Society for Community Organization has been helping 10 street sleepers, filing claims to the government at the Small Claims Tribunal for loss of personal belongings, ranging HK$2,200 to HK$13,290. 
The lost items included clothing, cards, and cash, however invaluable items such as gifts from family, and photos, were unable to claim for compensation.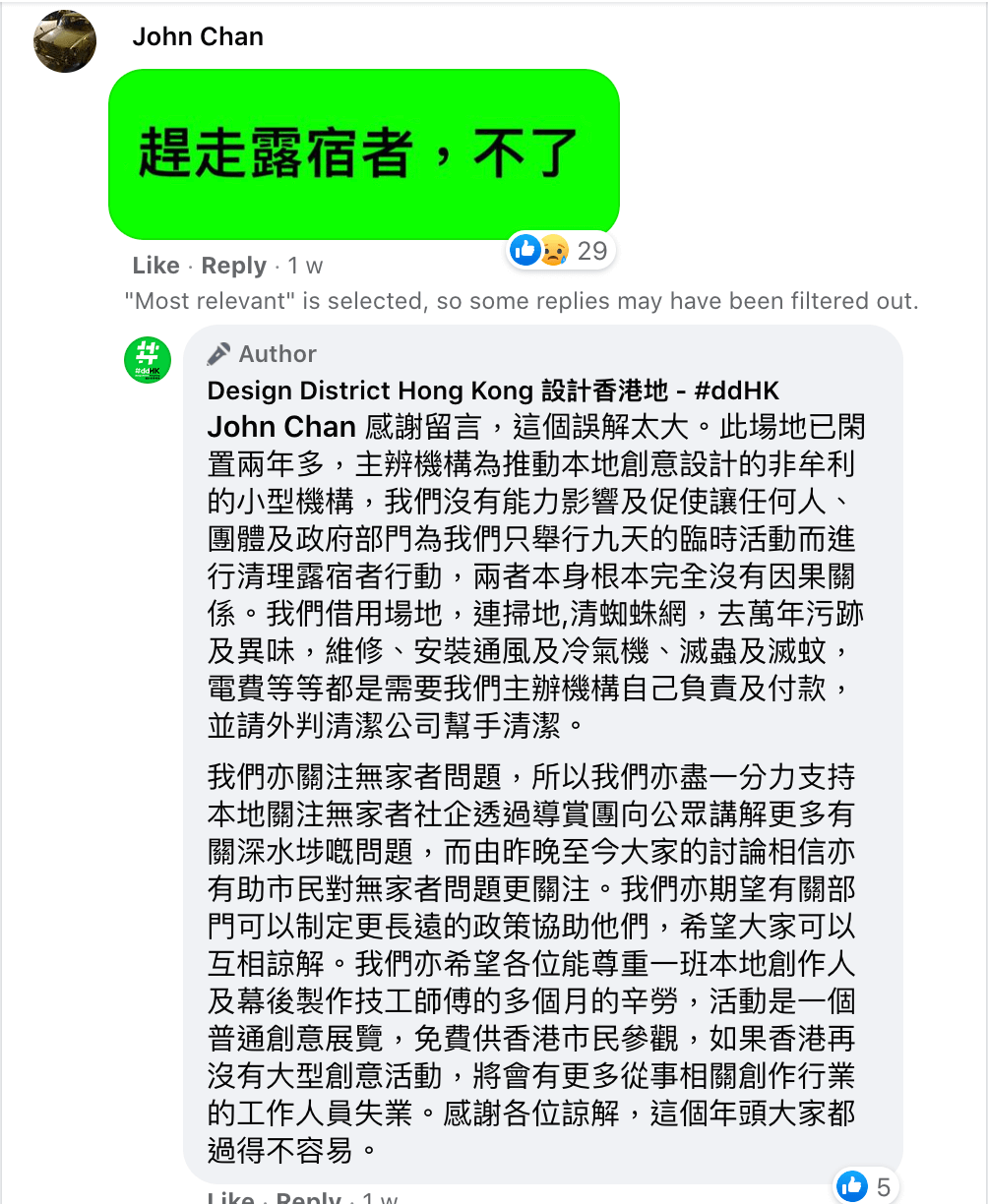 "Their belongings can be stolen at any time and anywhere, it would be safer to stay in McDonald's as there are CCTVs," said Mr Ng. Yet due to the pandemic, the street sleepers cannot stay overnight in Mc Donald's, and turns out to be going back to the park.
As the park is managed by the Leisure and Cultural Services Department, the street sleepers are not allowed to build wooden houses in the park. They have to hide their belongings at daytime, this brought much inconvenience to them, including complaints from residents nearby.
"In New York, the government has to report on the number of street sleepers in the city. There are different departments that provide services and subsidies to the homeless in Hong Kong, but they are all scattered," Mr. Ng hoped the government could learn from other countries.