Local tourism emerges as a cross-border travel stops
By: CHUNG Yee Men

Edited by: RonaldFan

2020-11-16
The tourism industry has been devastated since the outbreak of COVID-19. The number of visitors to Hong Kong dropped drastically by 99.9 per cent year-on-year, as mentioned earlier by Mr Edward Yau, the Secretary for Commerce and Economic Development. 
Since the government relaxed the social distancing ban last week, many travel agencies started to organize local tours. At the same time, the Hong Kong tourism board relaunched the "Hello Hong Kong" scheme to help the sector.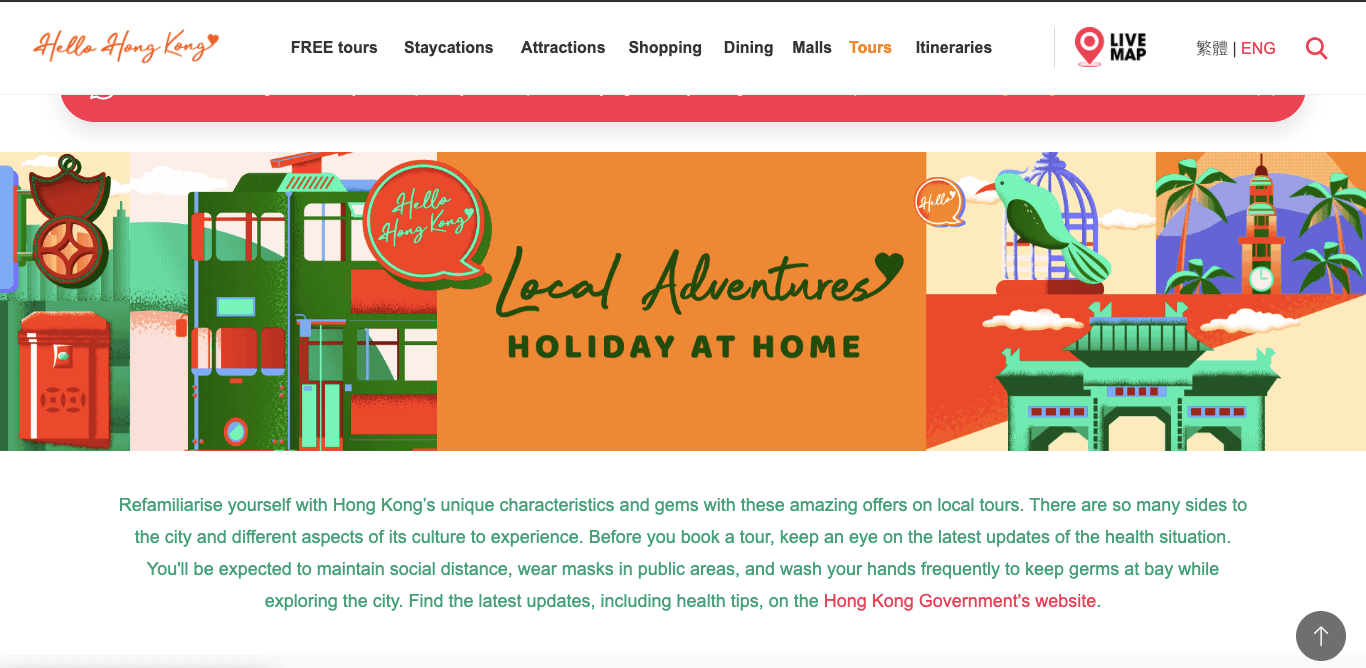 The board offers free tours for the citizens who spend HK$800 or more on the local brick-and-mortar shops, including retail stores and restaurants. It is estimated that the government will subsidize the travel agencies in total HK$5 million on a selective basis.
While some travel agencies find the policies effective for their recovery, some think the policies did little in relieving the plight of the tour operators. Sue Tsang, the customer service officer of the China Travel Service, said there is popular demand for the campaign, and it directly brings business opportunities to domestic tourism.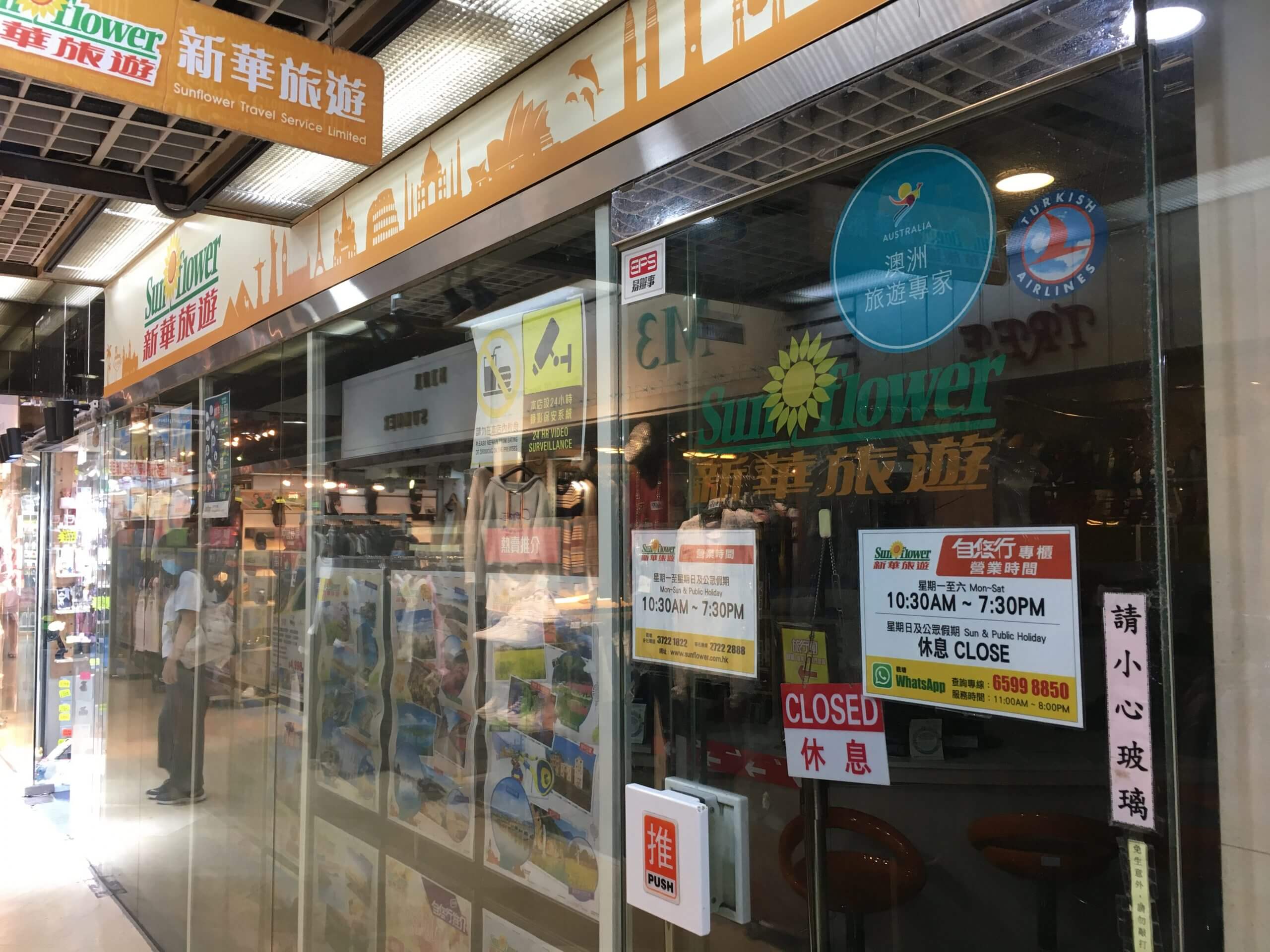 The number of tourists who sign up for other locally escorted tours remains limited. For the sake of overcoming the difficult times, China Travel Service also promotes discounted prepaid coupons and staycation packages. 
"I have to stretch my legs. Although the local tour is not my priority, it is still a choice," said Eric Cheung, a middle-aged man who intends to enquire about international tours in the travel agency, chose to join local tours instead.
Although the government has reopened the border, executed measures such as local inbound tours, the agencies' staff reckon that it is still unable to save those agencies which are on the verge of collapse.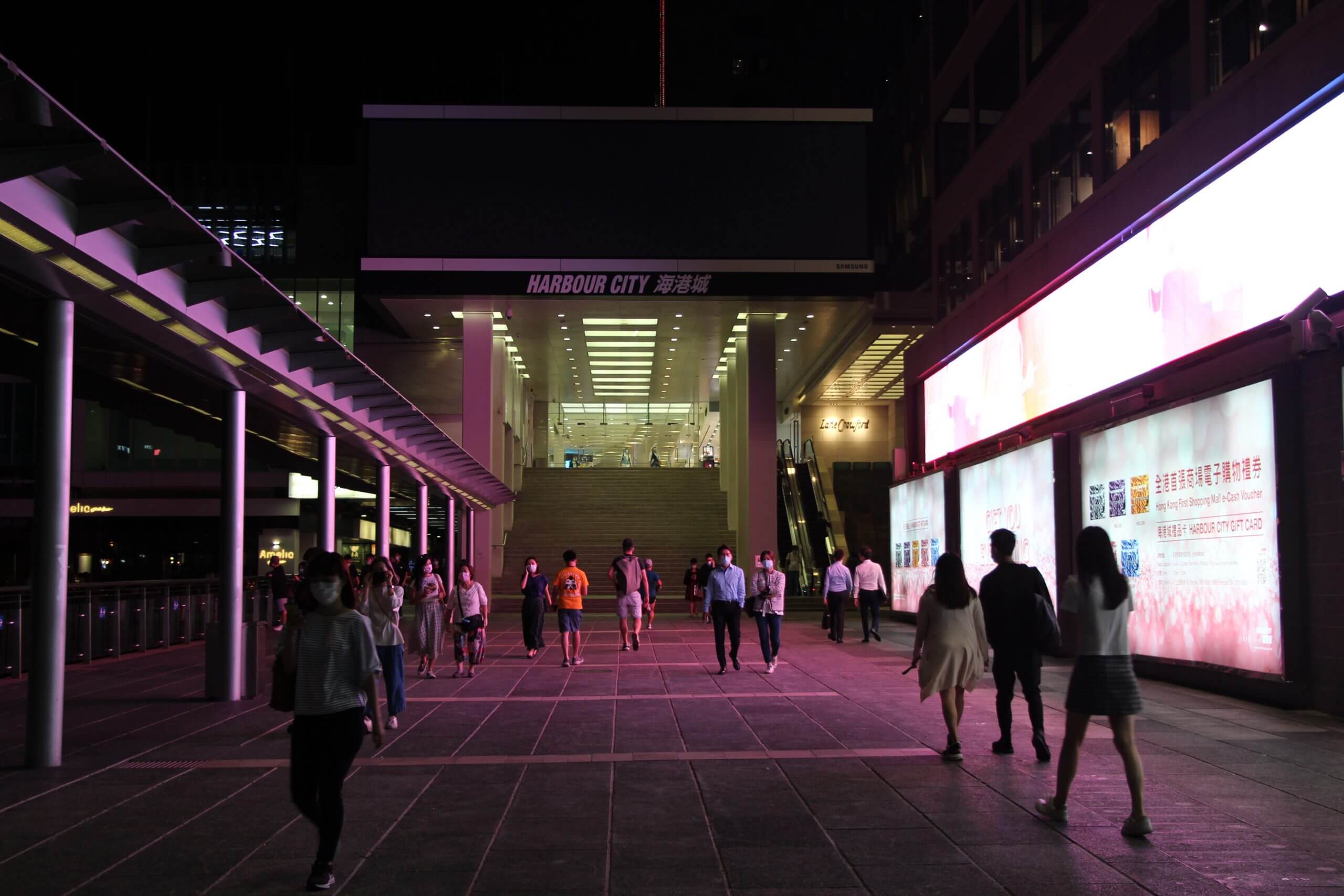 "There is no room for survival if the government does not implement new rules for cross-border tourism," said Wong Ka-lam, the travel consultant of the Successful Travel. He said that the government should provide financial assistance through the loan.
To cut down the cost, most of them shorten opening hours and even close some of the branches temporarily. "We do not benefit from the initiative, even if we do, it is just a short term remedy," Mr Wong added.