Policy Address 20/21: New policy to help Hong Kong aviation industry set to crash, insiders say
By: Bowie Tse

Edited by: Han Xu

2020-11-25
Hong Kong will invest in the Zhuhai airport to increase cooperation, Chief Executive Carrie Lam Cheng Yuet-ngor said in the policy address on Wednesday, though more details on how it will happen have yet to be disclosed. Airline industry employees say this will not help to alleviate the financial problems in the industry. 
The investment by the Airport Authority, which has been managing the Zhuhai airport since 2006, is part of President Xi Jinping's "dual circulation" scheme to boost the Greater Bay Area competitiveness and economy. 
"By integrating the mainland aviation network of the Zhuhai Airport with the international network of the Hong Kong International Airport, it would strengthen the competitive edge of the entire GBA in aviation," Mrs. Lam said. 
Persuasive as it might sound, professionals in the aviation industry said otherwise. 
"This is putting the cart in front of the horse to ameliorate the pressure on the aviation industry. It may add competitiveness to the Greater Bay Area aviation industry but it certainly doesn't help struggling workers in the aviation sector," said  Queenie Tse, the former Hong Kong Airlines Human Resources manager. 
She added that the collaboration seemed to be a marketing tactic for Zhuhai International Airport instead of helping airline workers who are struggling to make ends meet in Hong Kong.  
The Hong Kong Airport handled around 72 million passengers in 2019 while Zhuhai Airport had only around 10 million passengers in 2018.
Due to the Covid-19 pandemic restrictions, the number of passengers travelling by air to and from Hong Kong has plunged dramatically.  According to the Hong Kong International Airport statistics, the number of passengers arriving in the city dropped from more than 70 million in 2019 to around 8 million in 2020.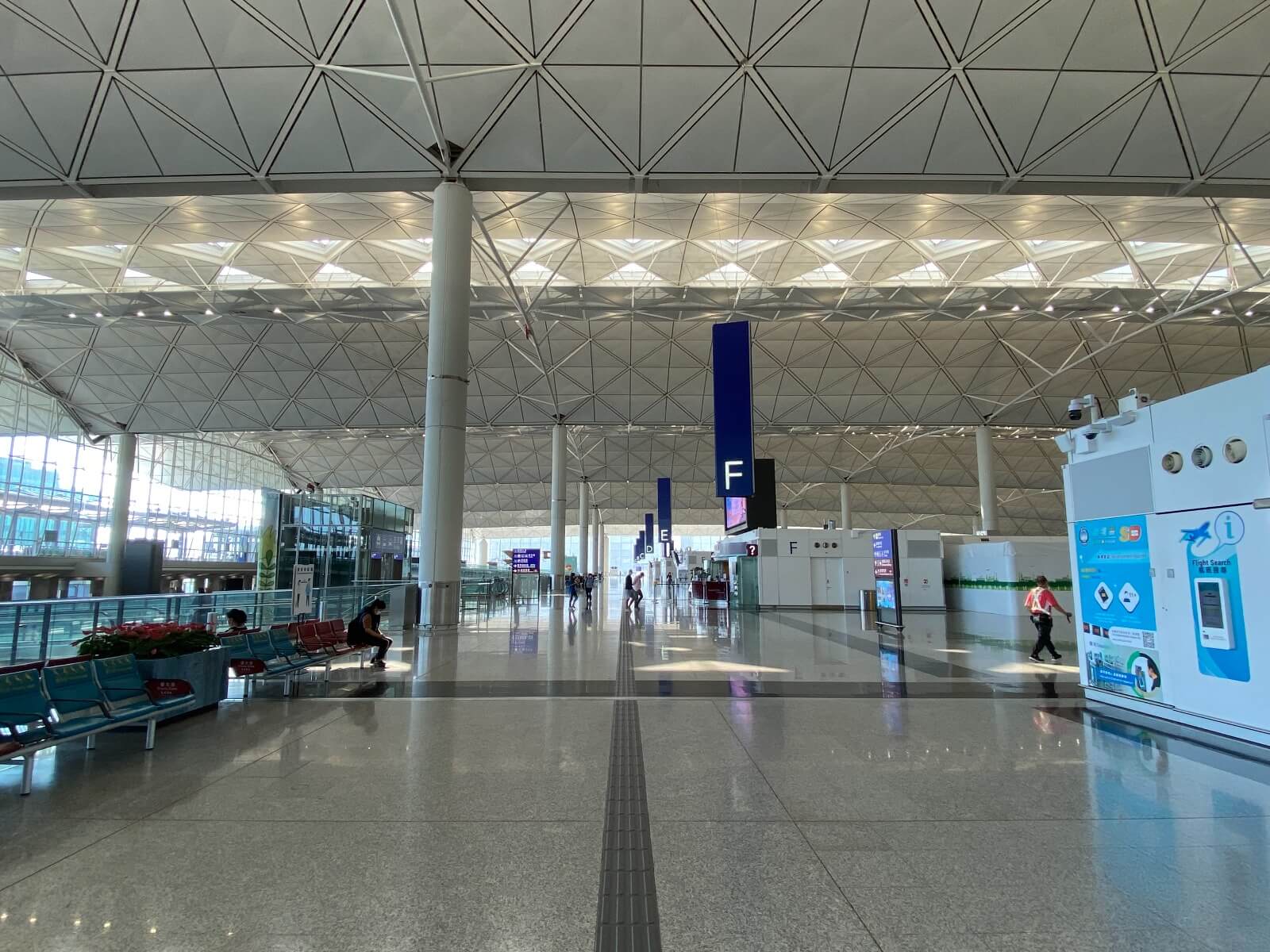 Mrs. Lam said she discussed the move with the central government on her 5-day trip to Beijing earlier this month, adding that helicopter service between Hong Kong and Guangdong will be started.
"As a flight attendant who has just been laid off last month, I have had high hopes on the policies for the aviation industry," said Melody Cheung, a former flight attendant of Cathay Pacific. 
About 8,500 employees were let go from Cathay Pacific and Hong Kong Airlines, following 340 workers fired from Jardine Aviation. 
Construction on Hong Kong's third runway will also continue, Mrs Lam said.
"There were even speculations flying around on whether the third runway will be put aside due to the pandemic. Instead of helping locals, the government now invests in another airport ?" she said.