US Traveller seeking help from Facebook Support Group
By: Jasmine Tse

Edited by: CarineChow

2020-12-16
Back in July, when he was helping his mom look through Reddit for Hong Kong travel information, Brian stumbled upon the Hong Kong Quarantine Support Group on Facebook. 
Brian, who refused to disclose his full name because of privacy issues, a Hongkonger who works in the legal industry, travelled from Los Angeles to Hong Kong at the end of August because of an expiring American visa.
Joining the Facebook group in late July after the Hong Kong government implemented the Cap. 599H Prevention and Control of Disease Regulation, Brian was never worried about the inbound trip back to Hong Kong. 
"I wasn't too stressed about it. I was just thinking I had another month, so I would follow the situation on Facebook," he said.
The Facebook group, created on March 17 by the initiative of Kunj Gandhi, now has more than 18,000 members worldwide, including the Philippines, Malaysia, Australia, Canada, the US, and the UK.
"In this brand new world when so many felt so isolated and had so many questions, we wanted to reach out and help create a place where people could gain information, comfort, and community," Tess Lyons, a moderator of the Hong Kong Quarantine Support Group, said.
With an average of 50 daily posts appearing on the page, the support group serves as a forum for anyone who seeks answers and insights regarding travelling to Hong Kong. Common discussion topics include pre- and post-arrival Covid-19 testing, Hong Kong airport procedures, public transportation arrangements, hotel recommendations, and food delivery services.
The legal officer contacted a woman who successfully boarded from Los Angeles in the group and went to the same laboratory for the necessary documents.
"If Person A found success by going to this laboratory and using these documents, the safest thing to do is to do the exact same thing," he said. Eventually, Brian boarded the plane without any problems after forking out HK$1,700 for the pre-arrival testing.
Under regulation Cap.599H, inbound travellers from "high-risk places," including the US, are required to provide various documents, including a government-approved laboratory report indicating the traveller tested negative for Covid-19 within 72 hours before their flight.
However, it is difficult to attain such documents in the US. 
In California, the state where Brian resided, only those working in high-risk environments and those with symptoms are allowed for testing. Most laboratories also take more than 72 hours before results are made available, with result turnaround times ranging from four to ten days. Many insurance companies also do not cover testing fees unless they are "medically necessary," as listed on America's Health Insurance Plans.
Members on the Facebook group have recommended several private laboratories that can provide the necessary documents within 72 hours, with heavy price tags ranging from US$125 (HK$968) to US$400 (HK$3,100). 
"We were very grateful to have several pioneers who successfully flew in from the high-risk countries and then generously shared which labs they went to," Ms Lyons said.
Upon entering Hong Kong after a 15-hour flight, the deep throat saliva sample test was the one thing that Brian was most concerned about. "I don't know if it's because I didn't drink enough water during the flight, but when I was doing the test, it became really hard to spit," he said.
Starting from April 8, Covid-19 testings are required for all inbound travellers arriving at the Hong Kong International Airport. Travellers are mandated to wait at the airport for the test results and are allowed to leave for a 14-day quarantine only if their results are negative.
Waiting for test results at the airport can take anywhere from 5 to 12 hours. Members on the Facebook group advise people to bring snacks and entertainment to make the wait more tolerable. 
Since Brian's flight landed in the evening, he went through immigration procedures soon after arrival and stayed overnight at the Dorsett Tsuen Wan Hotel, arranged by the Department of Health, to wait for his test results.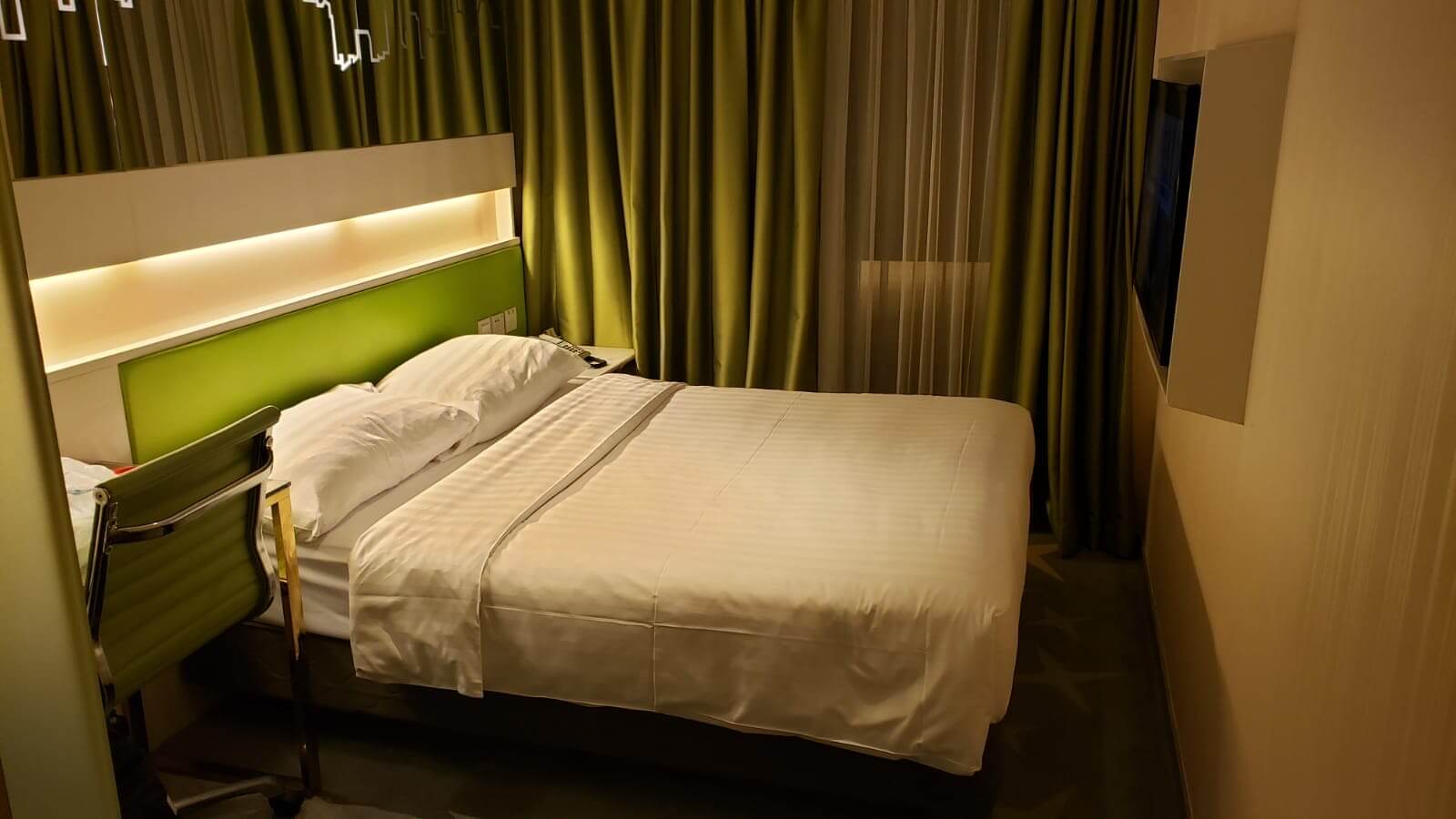 After a good night of rest, Brian started his day off with an even greater note: a negative post-arrival test result. He then took a taxi to a hotel in Wong Chuk Hang for his quarantine stay.
"If you're taking public transport and you've got all your bags with you and a wristband on, people are going to be looking at you...Someone might even take out their phone and start taking videos of you. I didn't want to risk that, so I just paid a bit more and took a cab to the hotel," Brian explained.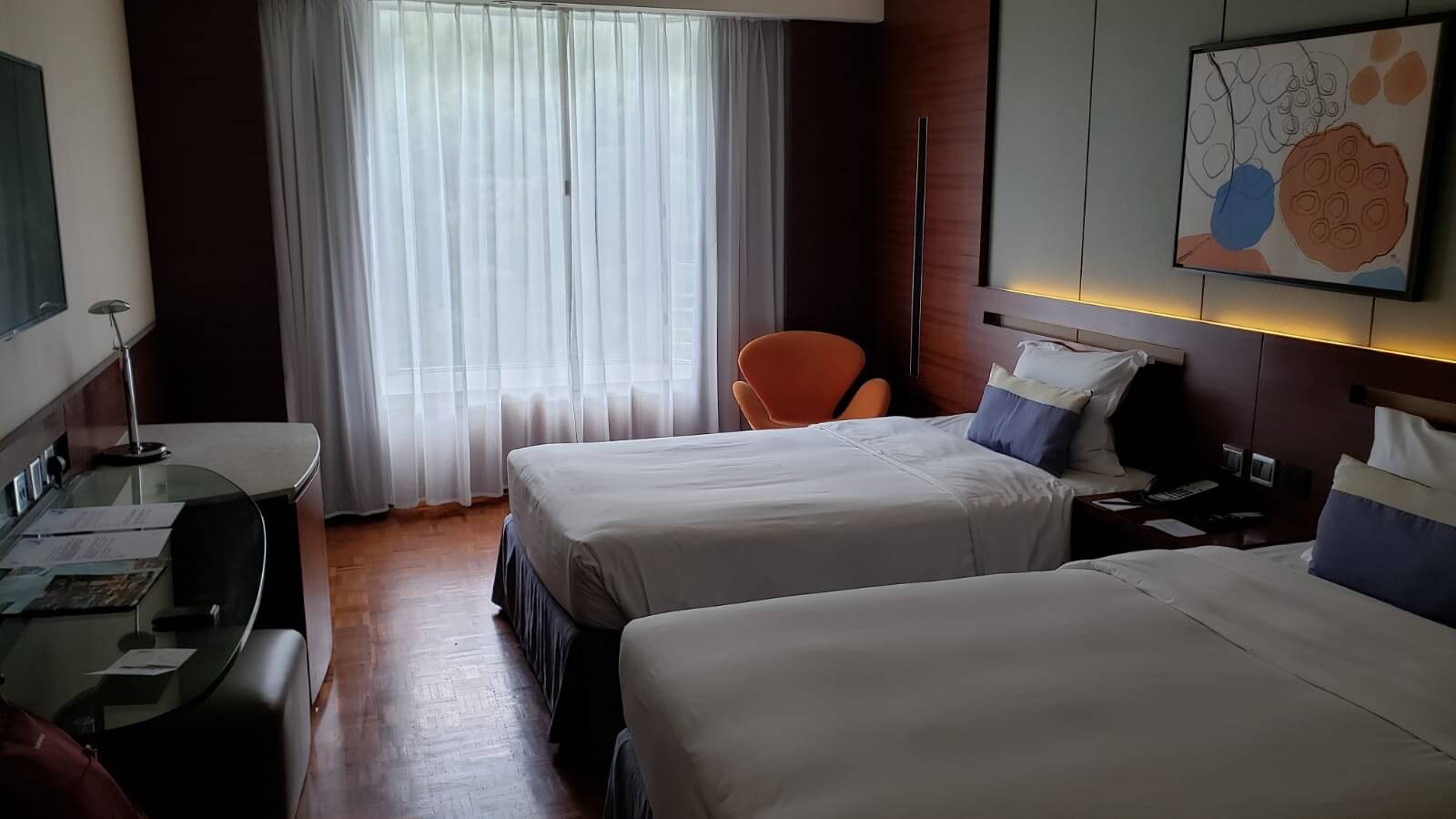 Recalling his quarantine stay, he commented that it was "not an ideal situation." He spent over HK$13,000 for the trip, half of which went to the hotel quarantine package. "The worst aspect of travelling during a pandemic was the total out-of-pocket expense," he said. 
Even though Brian has completed his quarantine period, he is still a part of the Facebook group.
"I just stayed in the group because I don't know how the whole Covid-19 situation will evolve," Brian said.
Brian predicted that the Facebook group will provide information on outbound flights from Hong Kong, such as to Taiwan, Singapore, and Malaysia. 
Hong Kong is currently negotiating a "travel bubble" with 11 countries — including Japan and Thailand — to reopen borders while implementing coronavirus tests, said Secretary for Commerce & Economic Development Edward Yau on September 8.
"I think that group could prove to be helpful again," Brian said.