Mandy Lee: A Pioneer in Escapism Cooking
By: Jasmine Tse

Edited by: CarineChow

2020-12-16
Using a finger to make a well in the flour, Mandy Lee poured in the beaten egg yolks. She added water and salt to the mix and aggressively manoeuvred it, kneading and tearing it until a silky dough was formed. She carefully flattened it through a pasta machine and unwaveringly incised it to create uniform strands. 
Staring at the finished product in front of her, Ms Lee found her suppressed anger and anguish briefly consoled via the exhaustive pasta-making session. Spellbound by this sensation, she did not leave her apartment until she perfected the tonnarelli recipe two weeks later. 
"Without knowing it yet, I became what I would like to call later on – an escapist cook," Ms Lee wrote in her blog Lady and Pups.
The Taiwanese-Canadian, 40, moved to Beijing in 2010, where she struggled living under China's communist regime. She began cooking as a form of escapism from the torture of her reality. This later evolved into her writing an "angry food blog" and the cookbook The Art of Escapism Cooking.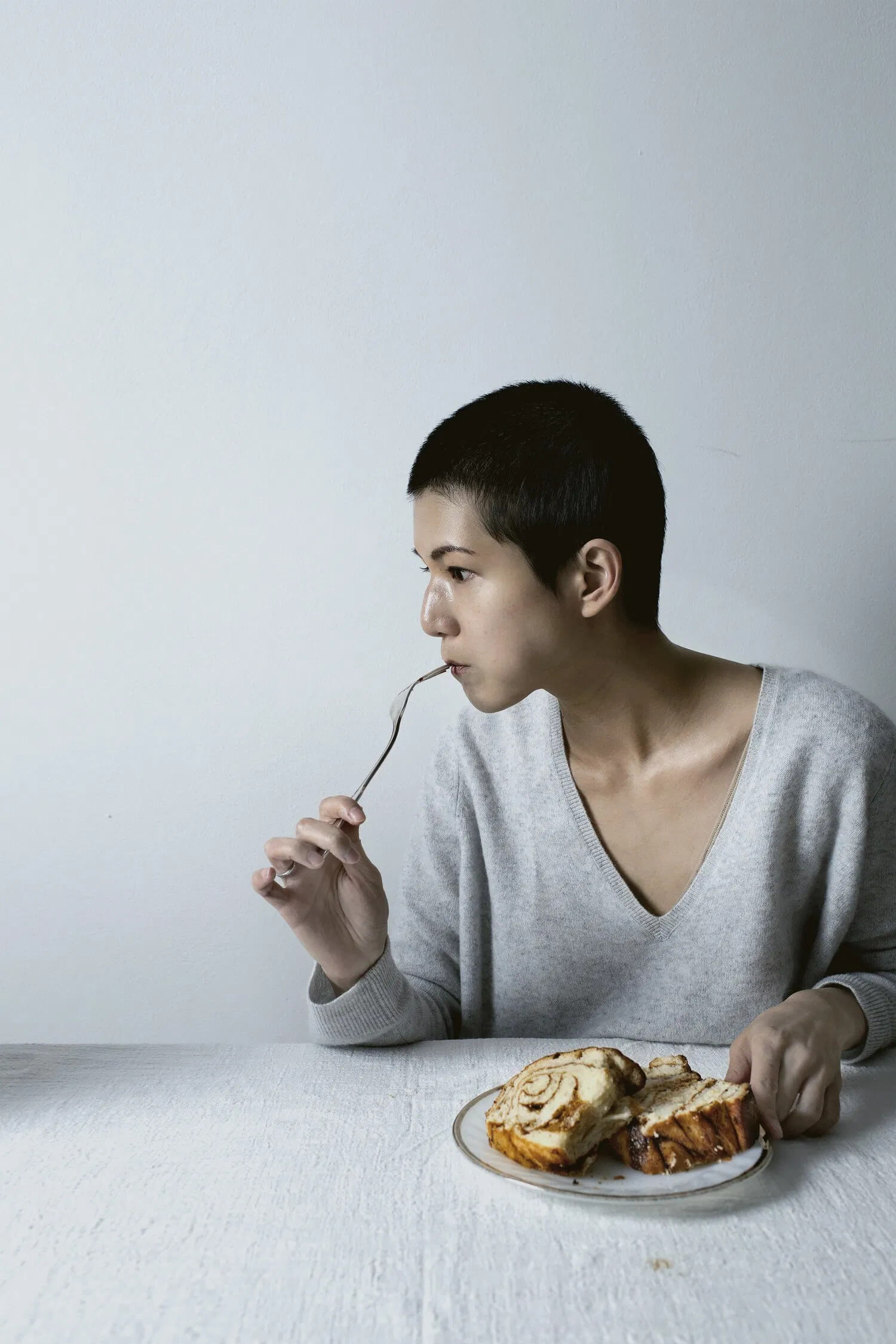 Ms Lee was born in Taiwan in 1980 and spent her teenage years in Canada. She dropped out of University of British Columbia after a year to pursue art school in New York. Graduating from Parsons School of Design, she then worked at an architecture firm before starting her own dog food business with a friend.
Reflecting on her seven and a half years in New York, Ms Lee said the city complemented her personality the most. "I love New York for the kind of city it is and the kind of energy it has and the kind of freedom it provides," she reminisced.
However, such a lifestyle was quickly uprooted when her husband had to move to Asia for a job, finding herself living in the capital of China.
Despite being fed with anti-Chinese propaganda during her early years in Taiwan, she decided to hold off on any judgements until she arrived in the country. "I was quite willing to be proven wrong about my assumptions," Ms Lee said, "but then all those assumptions were true." 
The 2010 Freedom in the World Index, which assessed a country's political rights and civil rights, gave China an average rating of 6.5 out of 10 and a status of "not free." Free-status countries Canada and America scored 1.0, and Taiwan 1.5.
For Ms Lee, the stark contrast between living under a democracy and an authoritarian rule made her comfortable. She was forcefully reminded of the civil rights she had to surrender, and she acted as simply as she could since surfing the web was closely monitored by the government.
 "It's very frustrating when you grow up accustomed to certain liberties and all of a sudden you need permission for everything," she said.
In her cookbook, she wrote how her reluctance to say "Beijing" led her to come up with its nickname "Richard," referring to the proto-Germanic root meaning for "hard ruler" and used as a euphemism for — in her own words — "a dick."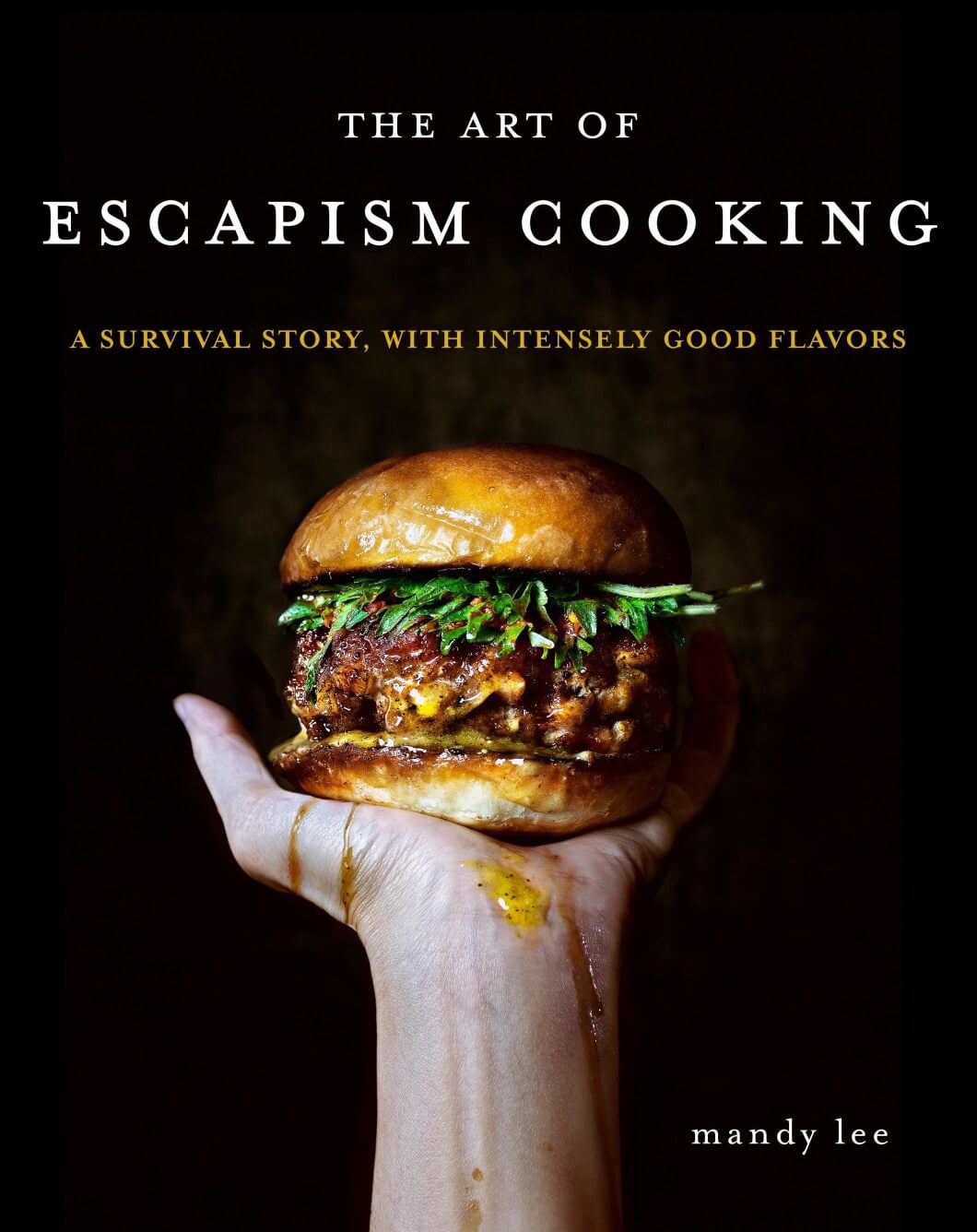 Like a prisoner counting down their days till freedom, Ms Lee sought refuge in the kitchen, and it soon transformed from a hobby to an obsession. 
"Cooking to me is not therapeutic. It's very stressful, but that's why I like it too. To me, cooking is like playing a game and by having this challenge in front of me, I can just take a break from the agony of living in Beijing," Ms Lee explained.
She added that cooking prevented her from thinking about the liberties she had lost and the depression she had gained, but admitted escapism cooking was not a healthy nor proactive coping mechanism.
Two years in, her husband suggested she start a food blog after compiling a growing list of recipes, even though she despised it as something only losers do. "It was like a career suicide, like my life is going to amount to nothing from this point on," she said.
She soon found a corner of the internet to unapologetically vent her frustrations and anger of living in China, thanks to people and food around her. 
A patriarchal Chinese taxi driver who commented "good wife must make dumplings so husband is happy" led her to derisively produce a batch of Taiwanese wontons. A disappointing Mexican meal in Beijing led her to venture into the unfamiliar cuisine and create her own spin on beef tostadas.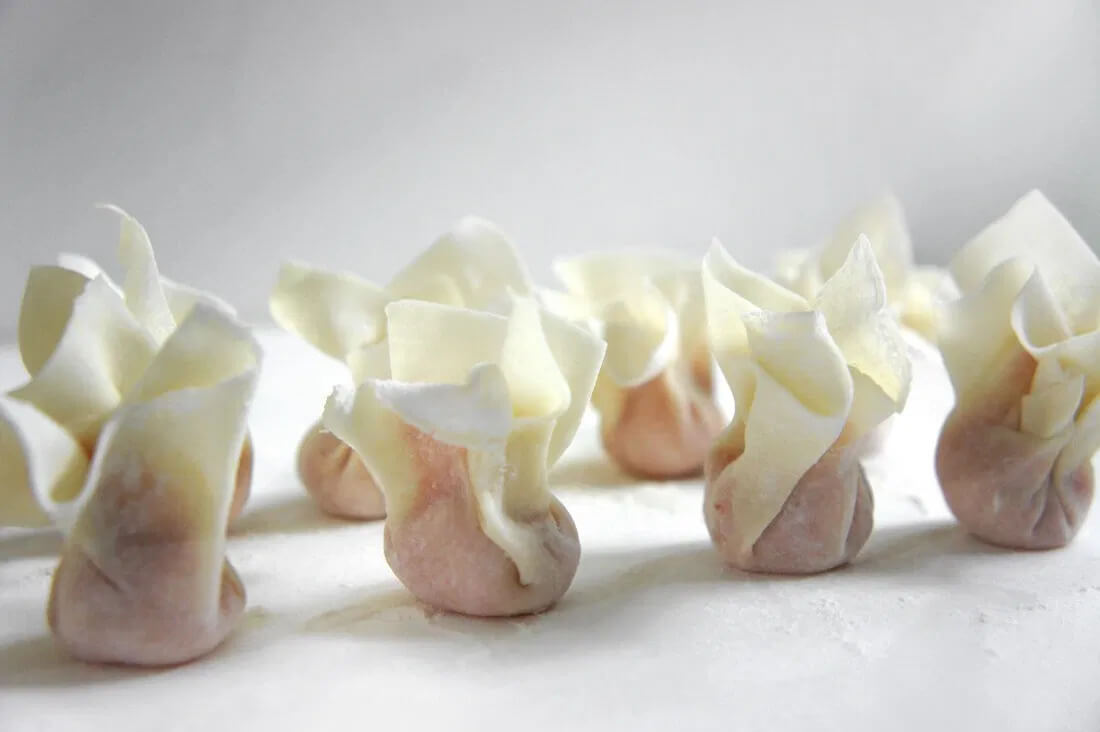 Ms Lee is not one to sugarcoat her life. Her raw and often self-deprecating content may be an acquired taste, but her audience loves it. 
"She isn't afraid to put herself out there and talk about depression and anger," said Emily Greenwell, 34, a fan of Ms Lee's work. "I appreciate the lack of pretension. You know who she is. It's not a curated personality."
After leaving Beijing in 2016, Ms Lee is now based in Hong Kong. While she feels more at ease in the metropolitan area, she considered herself a recovering addict from escapism cooking. "There are still times where I cook as a distraction, and I've gotten so used to not going out and staying home that now I have to make an effort to go outside," she confessed.
Since earlier this year, many have followed Ms Lee's footsteps in embracing escapism cooking as they cooked and baked as a distraction from the distress of the ongoing coronavirus pandemic.
The comfort of food gave rise to a wave of sourdough bakers, celebrity chefs catered their content for home cooks, food publications started columns for quarantine-specific advice, cookbooks sold like hotcakes, and amateurs started their own food blogs.
"The pandemic allows more people who are interested in cooking, but never had the time, to finally cook," Ms Lee said. "They get to invest in something that they've always felt interested in."
Escapism cooking was also prevalent among Ms Lee's global audience.
In March 2020, Vogue Hong Kong and Time Out Hong Kong listed her account as a must-follow for foodies and cooks alike as a source of inspiration. Ms Lee now has more than 130,000 followers on Instagram. 
"Cooking has been the only form of escape to seek out while isolating in NYC during coronavirus, and her recipes offer a new springboard of inspiration," Ms Greenwell said.
Judee Tan, a Singaporean in her 30s and follower of Ms Lee's Instagram account, agreed, saying, "During the pandemic, I definitely did a lot of escapism cooking myself."
Besides the visually striking photos of her beloved dogs and home, Ms Lee uses Instagram as a platform to introduce unconventional recipes.
Her conception of sticky buns with pork floss was a coalescence of South Asian, Taiwanese and Western foodstuff, and she lured her audience by describing its sugary contents melding with the savory: "This coconut and palm sugar goo partners cheek to cheek with this bacon-y coconut-y bun. And did I mention the whole thing is 'creme brûlée-d?'"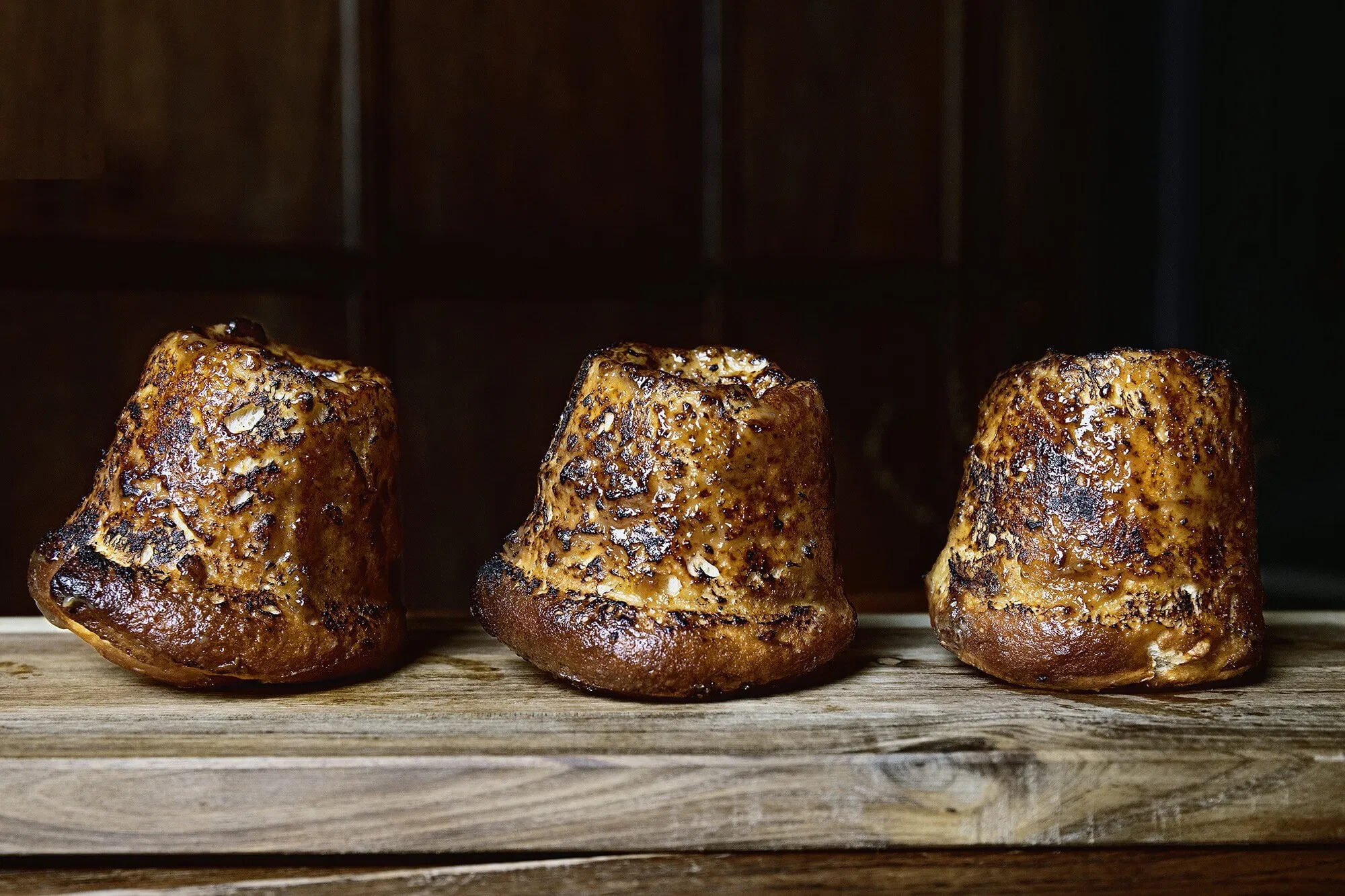 Her scallion popover s'more was another unprecedented pairing of East and West. Calling it a paradox, Ms Lee wrote, "It will open up a corner of your taste buds that you didn't know existed. It's so bizarre, so absurd, yet so undeniably addictive."
Ms Lee again referred to her approach towards food as a challenging game, sparking her sense of curiosity. 
"When I start a recipe, it's always because there's something I don't understand about it and I'm curious about how it works," she said.
Both Ms Greenwell and Ms Tan enjoyed Ms Lee's boldness and creativity in creating her own other-worldly fusion recipes.
"I feel she is able to take a recipe, whether it is of her origin or not, and relate it to herself, her personality. I find it very grounding, and I appreciate that quality," Ms Tan said.
Ms Greenwell went on to reveal not all of Ms Lee's recipes were suitable to her taste. Regardless, she said, "I'm always interested in what she'll come up with next, even if I don't plan to make it." 
Last October, Ms Lee published a recipe for Hong Kong-style milk tea gelato.
Comparing the black tea leaves in her teapot to the black-clad protesters on TV, she wrote, "Despite being small and scattered, their hickory essence had nonetheless spread through the entire body of water, slow, organic, yet resolute. A bittersweet transformation. A fool's hope, maybe. But all the best kinds are."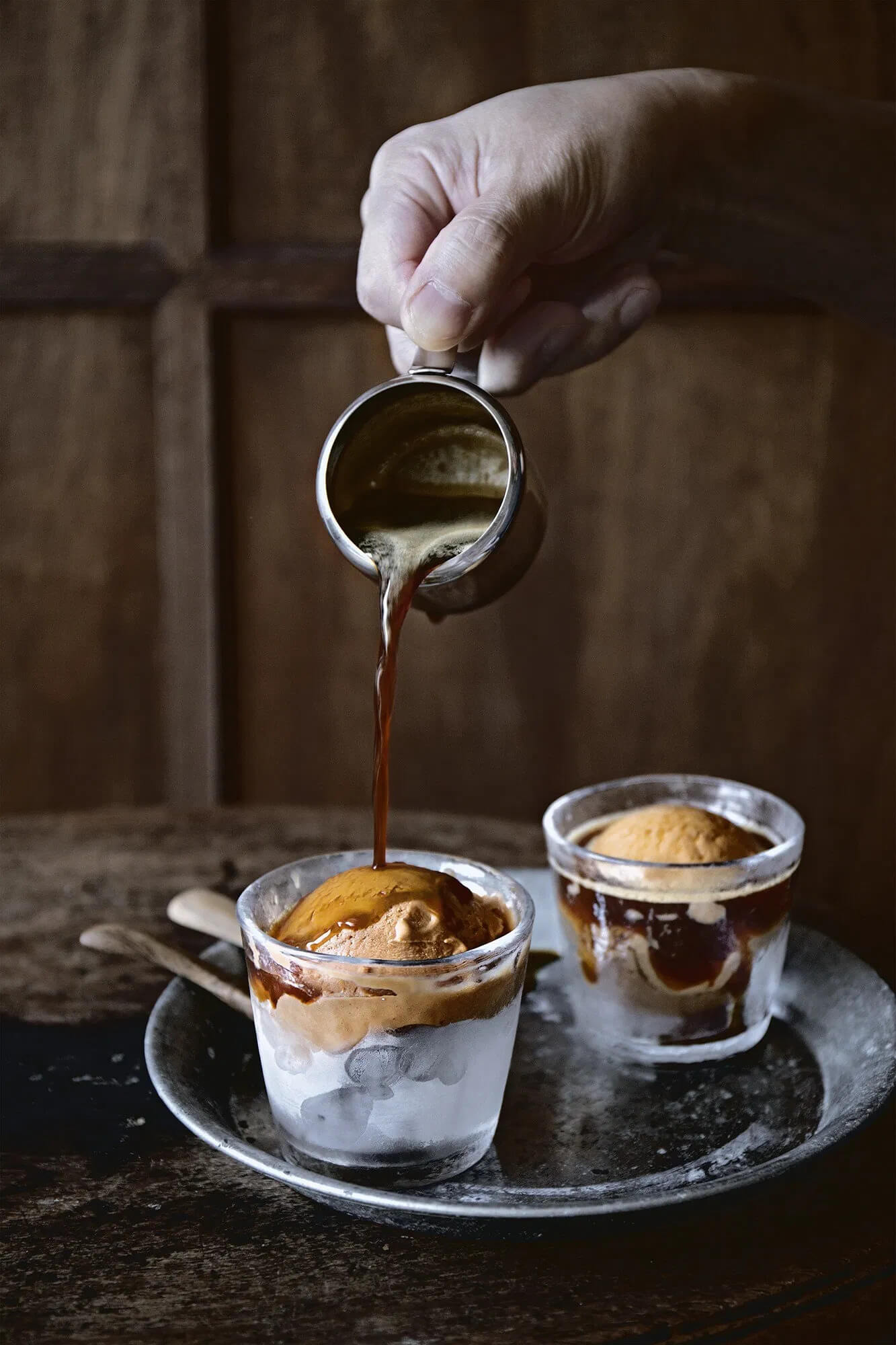 Tiffany Lau, a chef in Hong Kong and another follower of Ms Lee's Instagram, admired Ms Lee's words and said, "Every voice is important and I am glad to see her voicing out too, even though she was born in Taiwan."
Looking back, Ms Lee said, "I'm not sure how I would be able to live with myself if I didn't say anything. I wrote the piece because it was the right thing to do."
Ms Lee has no idea what the future holds, but she hopes to move to Europe someday. "I just want to live in a place where dogs can go everywhere and see what that's like," she said musingly.
In the meantime, she hopes to perfect every component of Cantonese barbecue — made from scratch of course.