No haunted house at Ocean Park's Halloween Festival this year
By: Kate Zhang

Edited by: BellaHuang

2021-11-01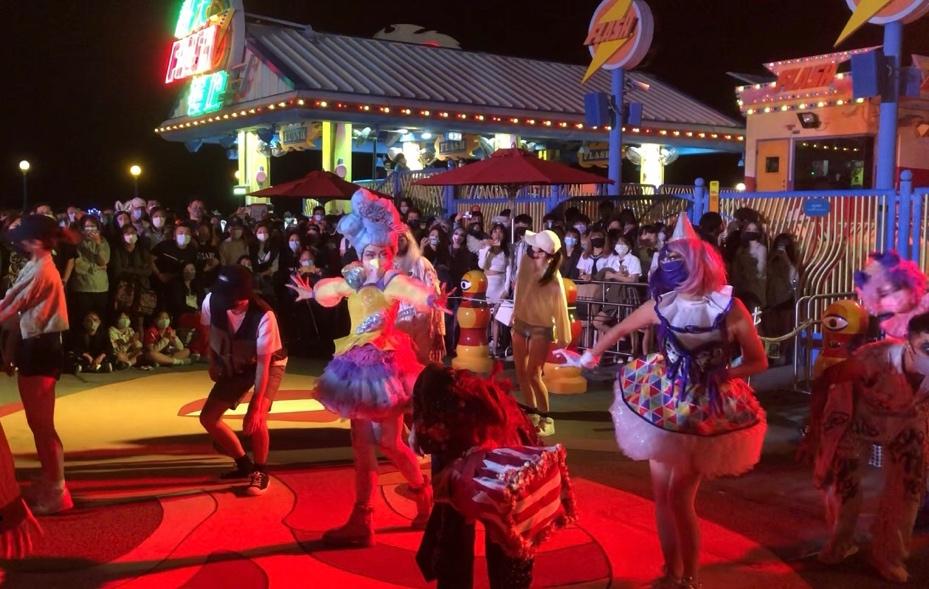 Ocean Park's Halloween Festival ended last Sunday without the traditional haunted house because of the pandemic. It's the first time in  20 years that the spooky experience is missing  since the annual event started in 2001.
Instead, visitors were treated to  "ghosts" performances in open space and three themed interactive games. 
On top of the regular entrance fee, visitors who wanted to play the games had to pay an extra HK$280 for all three or HK$100 for one.
"I lined up for more than two hours for a game, but I only played for five minutes, and it was over," said Christy Lau, 23, who paid for one of the interactive games. "I don't think the games were worth my time and ticket money."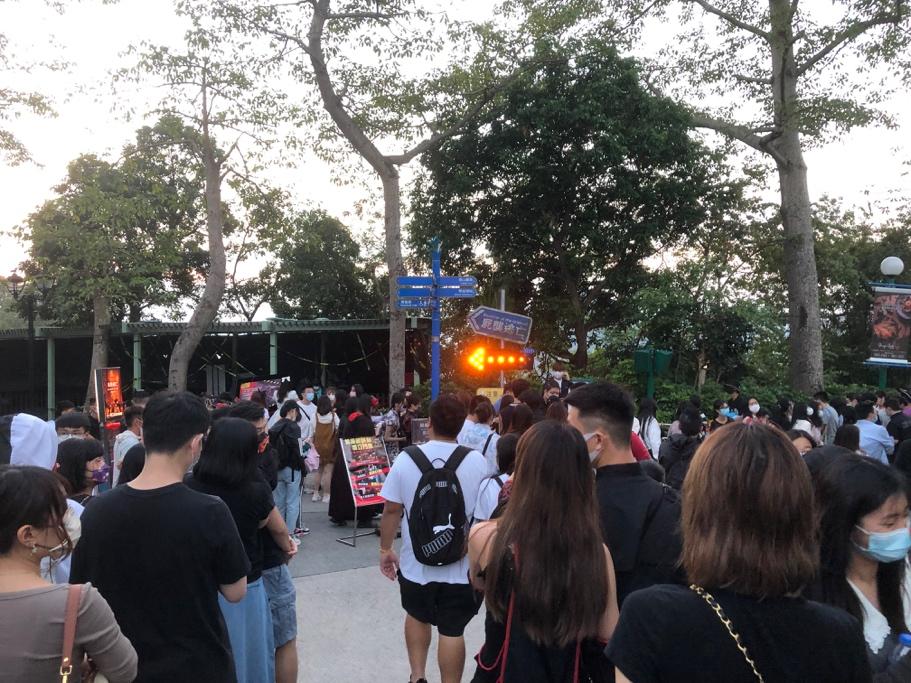 The three games include "Forbidden Rainforest Treasure Hunt", in which participants have to protect their treasure maps from water gun attacks. The other two are "Survivors of the Undead" in which players go on a treasure hunt in a mock up wasteland while under attack, and "The Supernatural Ghost Tour," where they are haunted by soul catchers. 
"I don't think the Halloween events this year are as fun as the haunted house before," said Yu Jin, 19, who had spent four Halloweens at Ocean Park in the past. "The games are all basic and not scary at all. I think Ocean Park is perfunctory about Halloween this year."
Tourists can also join the free outdoor attractions during specified time slots, and "ghosts" with different costumes will scare people in and around the park.
Timothy Ng, executive director of Ocean Park said in a press release that Halloween events are mainly carried out in open space this year due to Covid prevention measures. Ticket prices have gone up because more resources and manpower were needed to host the event than in previous years.
Due to Covid-19, the park's revenue fell by 45% in the financial year ending this June and the government has invested HK$1.5 billion to fund its operation and maintenance.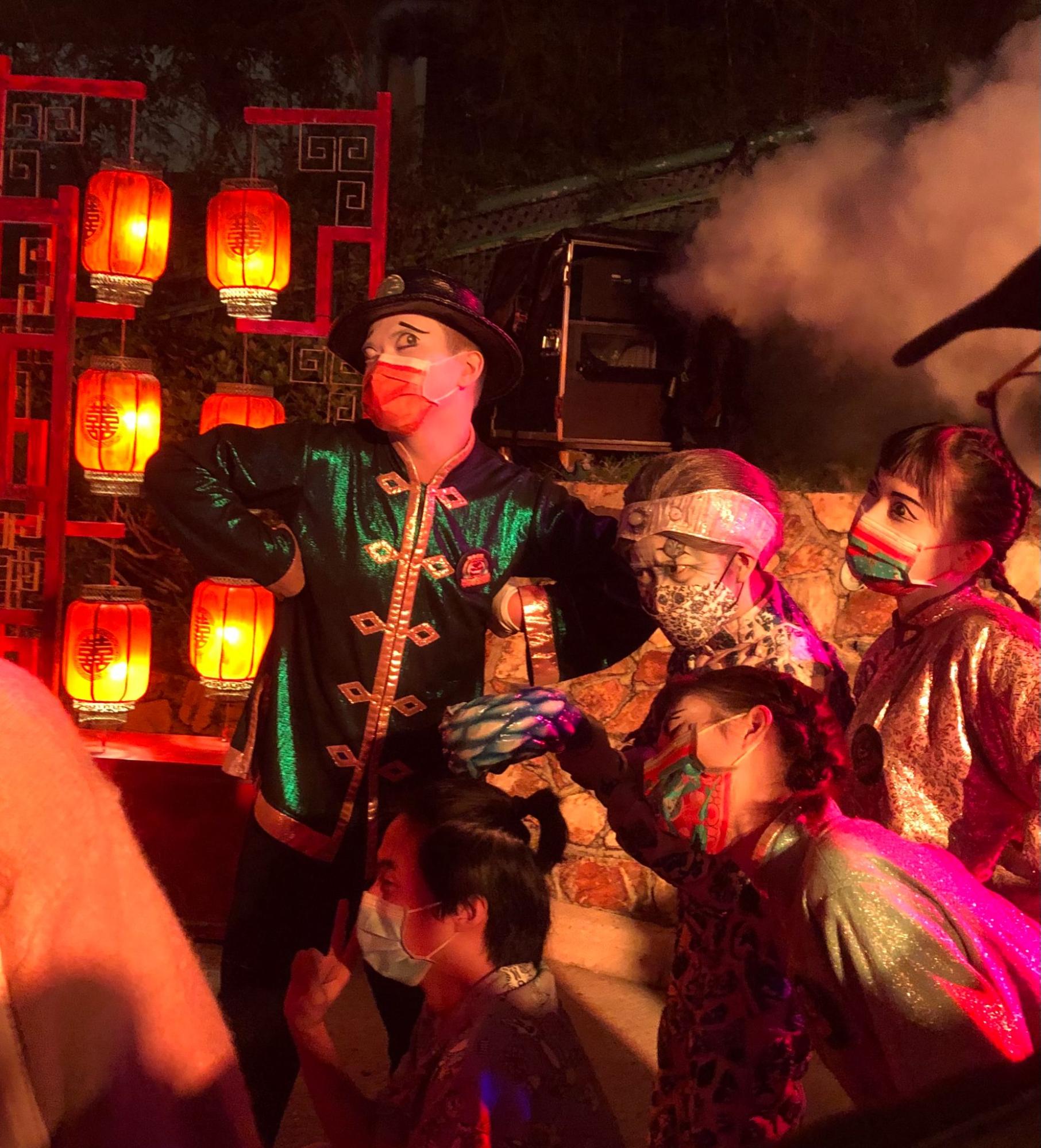 Besides the extra fee for new games, visitors hope the park can better accommodate non-Cantonese speakers. Song Yixin, 21, an exchange student from mainland China, came to Ocean Park for the first time to experience the Halloween atmosphere.  
"The only regret is that I couldn't understand the Cantonese narrator, so I didn't know what the story was about," said Song after completing all the interactive games. 
Ocean Park Halloween Fest has been its signature event each year since 2001 and is Asia's largest Halloween celebration, according to its website.