Caught in the middle: how Hong Kong protests affect the mental state of mainland students in the city
By: Han Xu、Lisa Liu

Edited by: Mark Chen

2020-05-06
Amy, not her real name, lives in fear of retribution by the Chinese government months after the anti-extradition bill protest in Hong Kong. She has been depressed since witnessing the siege of Hong Kong Polytechnic University back in November.
"That day, I had a mental breakdown. I couldn't stop crying," Amy recalls from behind her mask, worn by most of those who took part in the protest. "Everything felt meaningless," she added.
Last November, on-campus classes at universities around Hong Kong were suspended due to safety concerns about the continuous protests. Non-local students, including those from mainland China and abroad were advised by the universities to leave Hong Kong. The sudden change left many mainland students unprepared.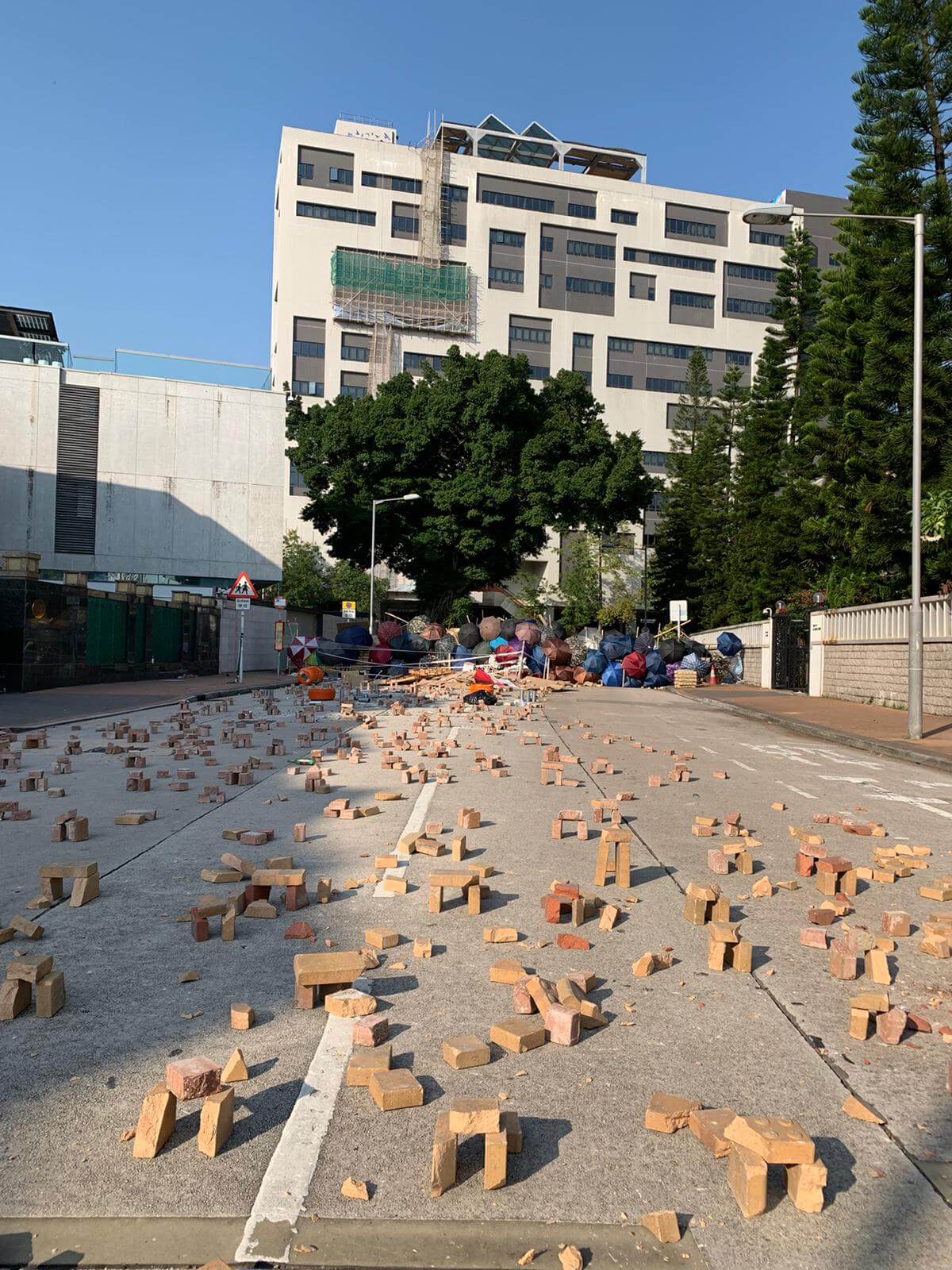 During political tension between Hong Kong and mainland China, some mainland students were caught up in a quandary about their identities, according to a survey conducted by The Young Reporter.
Q1: How long have you been living in Hong Kong?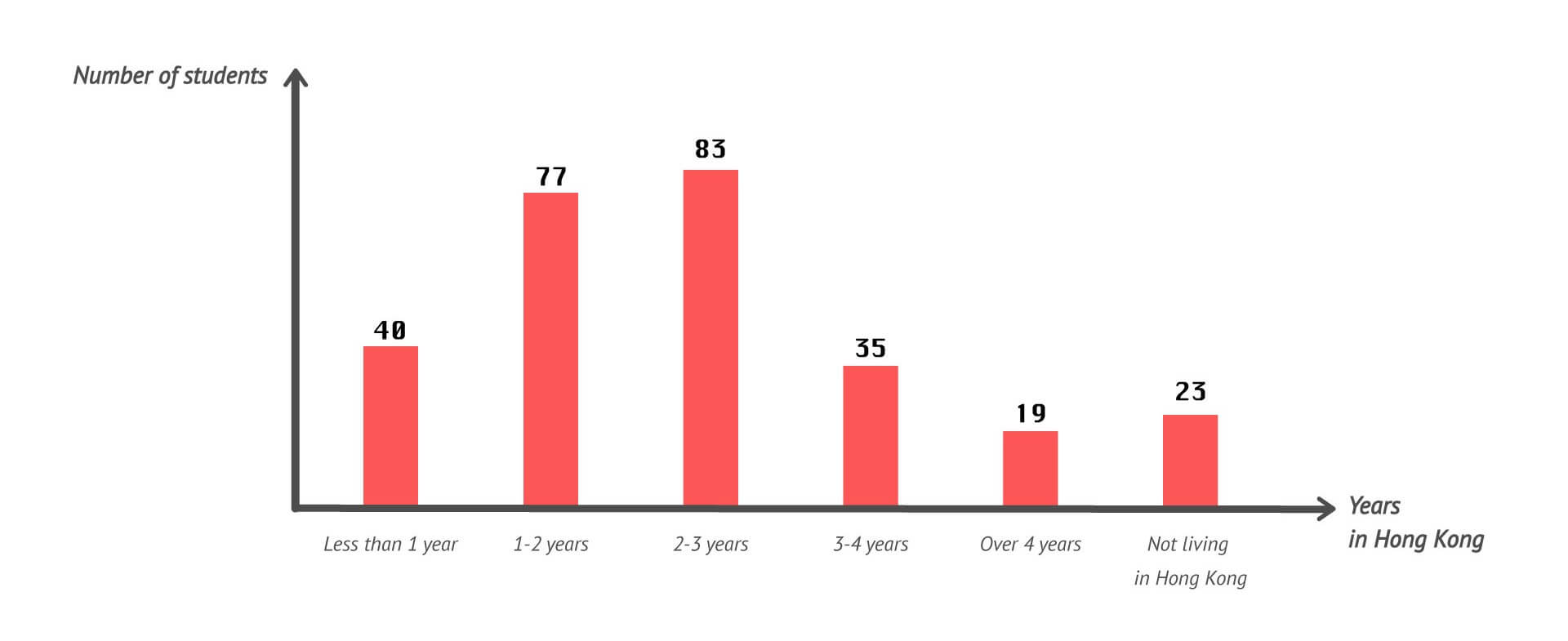 Q2: Why did you leave Hong Kong?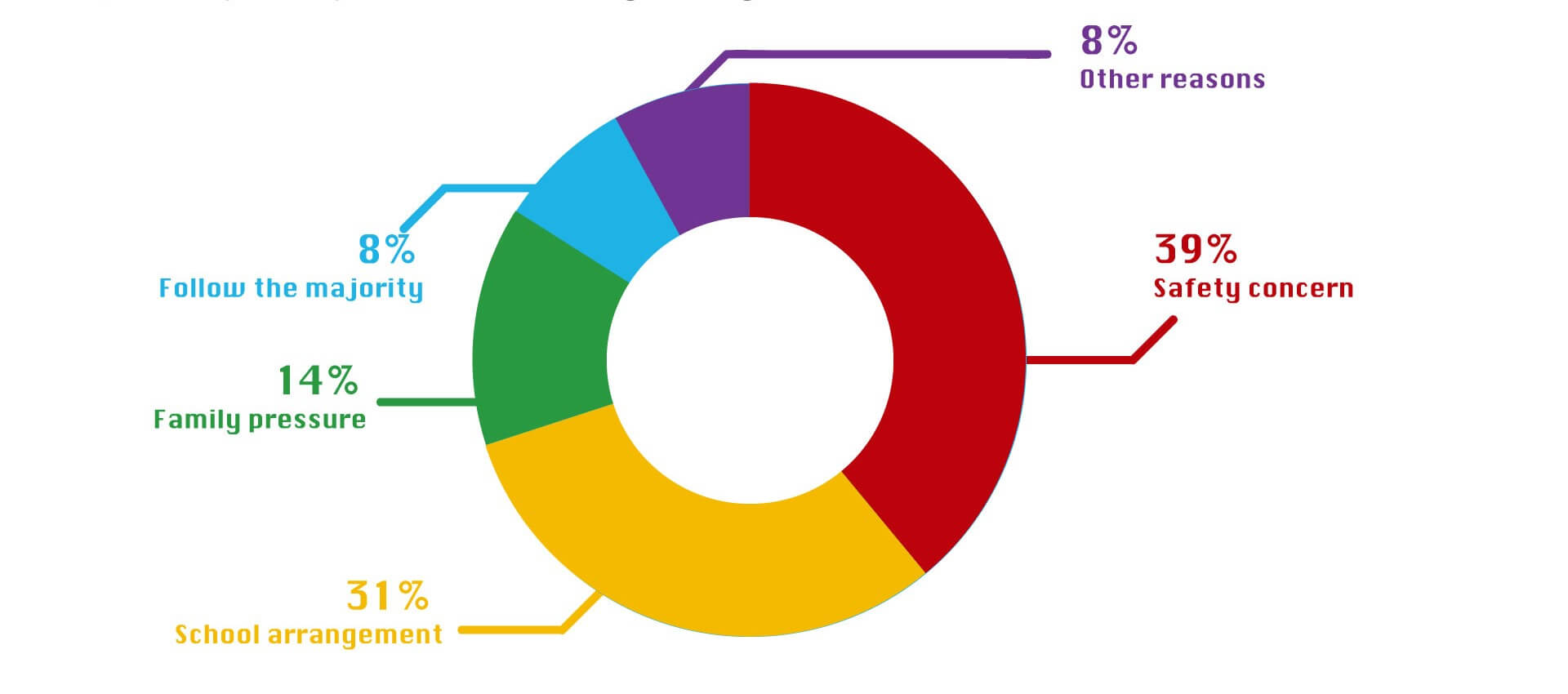 Amy, the girl dressed in black, said that during the "most scary time," she was drowned in anger and sorrow, but she hardly trusted anyone when she wanted to share her experience.
"Weibo (Chinese social media) is also one of my way out. If you can talk about it, you might feel better," she said.
However, she told The Young Reporter that her Weibo account has already been blocked since she talked too much about politics.
Those who didn't engage in the social movement as much as Amy also experienced mental instability. Sophia Sheng, 20, a mainland student studying at Hong Kong Baptist University, said that she has been affected by the "negative emotions" from the protests.
"No one knew when it would end. The fear of the unknown caused anxiety," said Ms Sheng.
Some of the mainland students felt lost about their identity because they felt trapped ideologically. 
Q3: Have you been confused about your identity?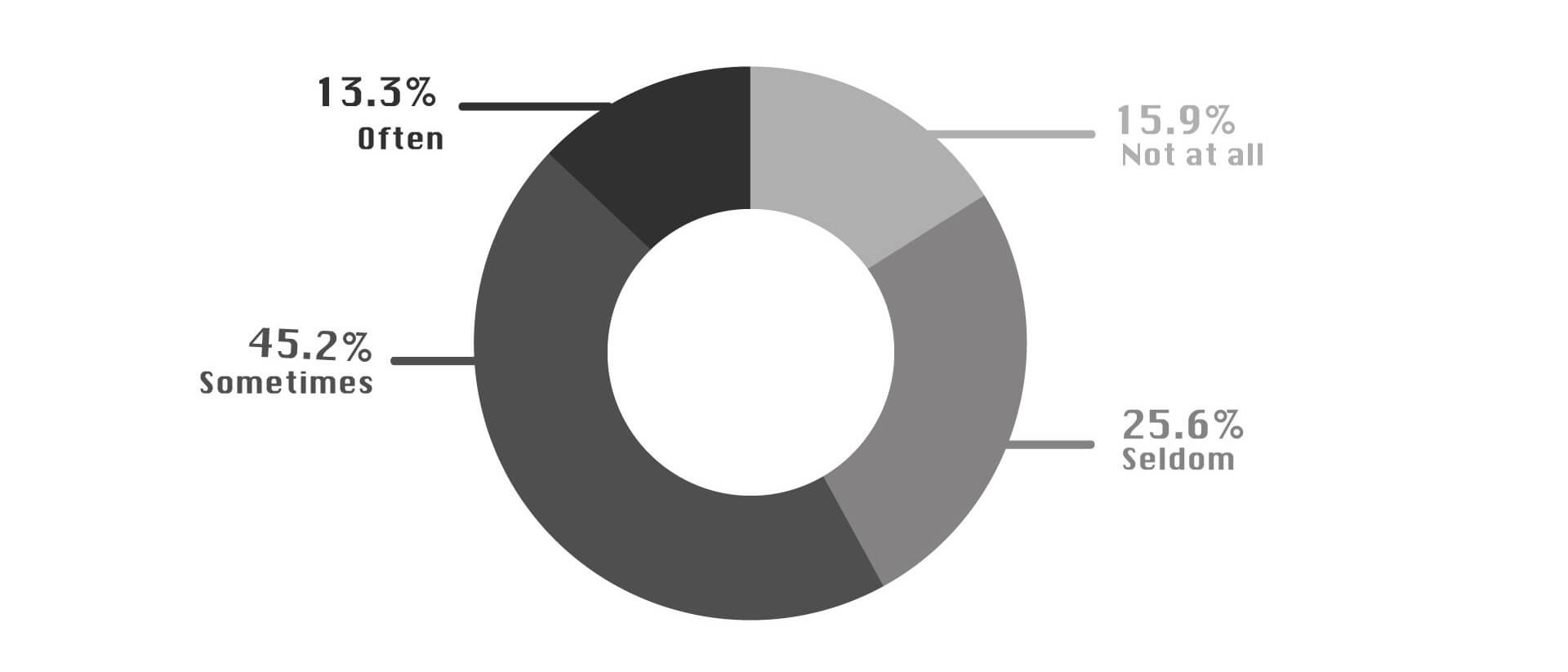 Q4: How do you rate your sense of belonging in Hong Kong?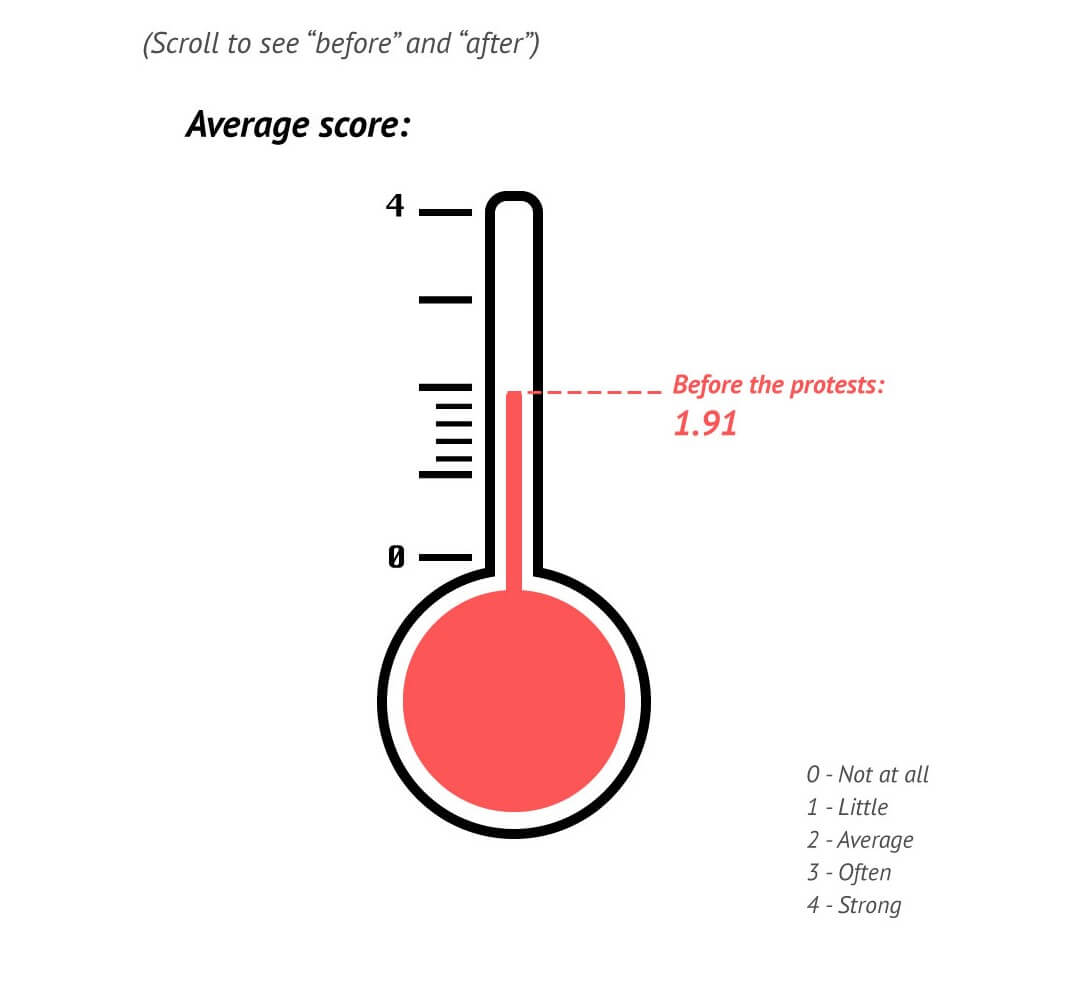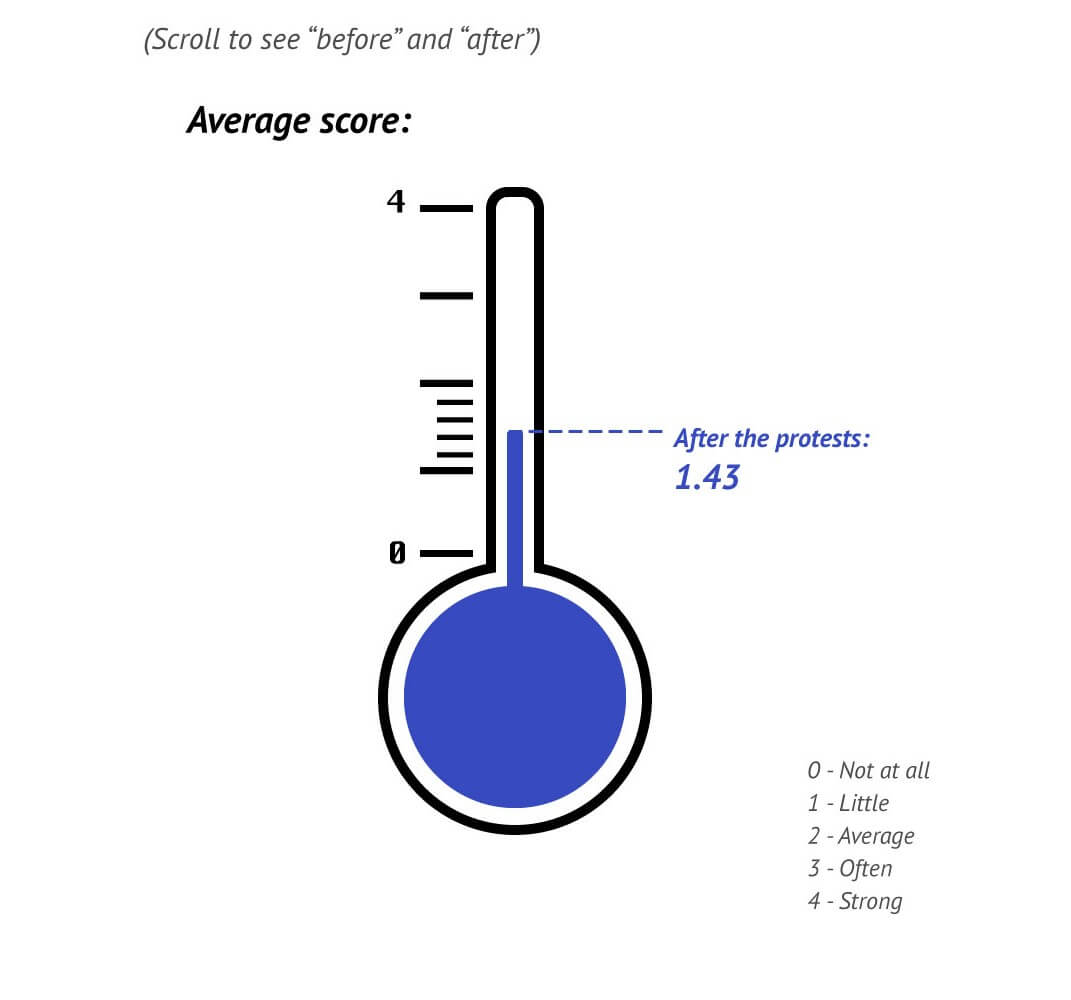 Having studied at Hong Kong Baptist University for two and a half years, Ms Sheng said neither her friends in mainland China nor people in Hong Kong understood her neutral stance towards the protests.
"We cannot talk too much on sensitive topics with friends in the mainland, while classmates from Hong Kong might think we cannot understand them," said Ms Sheng.
Siri Sun, a 20-year-old film studies student from mainland China, claimed that she is pro-democracy. However, when it comes to political discussions with family and friends in mainland China, Ms Sun found it hard. 
She said that mainland Chinese media were provoking hatred against Hong Kong people, and so some of her acquaintances who could only access biased information didn't understand her stance.
"My sister once asked me, why don't you be the spokesperson of the rioters?" said Ms Sun. "I am speechless."
Ms Sun also said there was no way that she could directly participate in the movement because of her mainland Chinese identity.
Q5: How has the protest influenced your behaviour?

More than 90% of the respondents to the TYR survey claimed that their behaviour has been affected after the social unrest, and 23.9% of them said the changes were significant.
About 28% respondents said they "don't dare to speak mandarin." More than 40% of them even hesitated about whether they will stay in Hong Kong after graduation.
Q6: Do you plan to stay in Hong Kong after graduation?

But for a doctoral student at the Chinese University of Hong Kong, the social unrest does not affect his choice to stay in Hong Kong. He too prefers to stay anonymous due to political concerns.
"Actually, people can adapt to a new situation better than they think," he said.
He felt that witnessing the social movement was a great learning experience, be it on the streets or in the classroom.
Before the new semester started, he worried about the atmosphere in the classroom. But, students turned out to discuss social issues rationally and peacefully.
He added that the situation in Hong Kong was exaggerated in the mainland.
"We were labeled as political refugees unwillingly," he said.