Hani Halal – The Award-winning business making Hong Kong Halal-conscious
By: Shameel Ibrahim

Edited by: Jay Ganglani

2020-12-29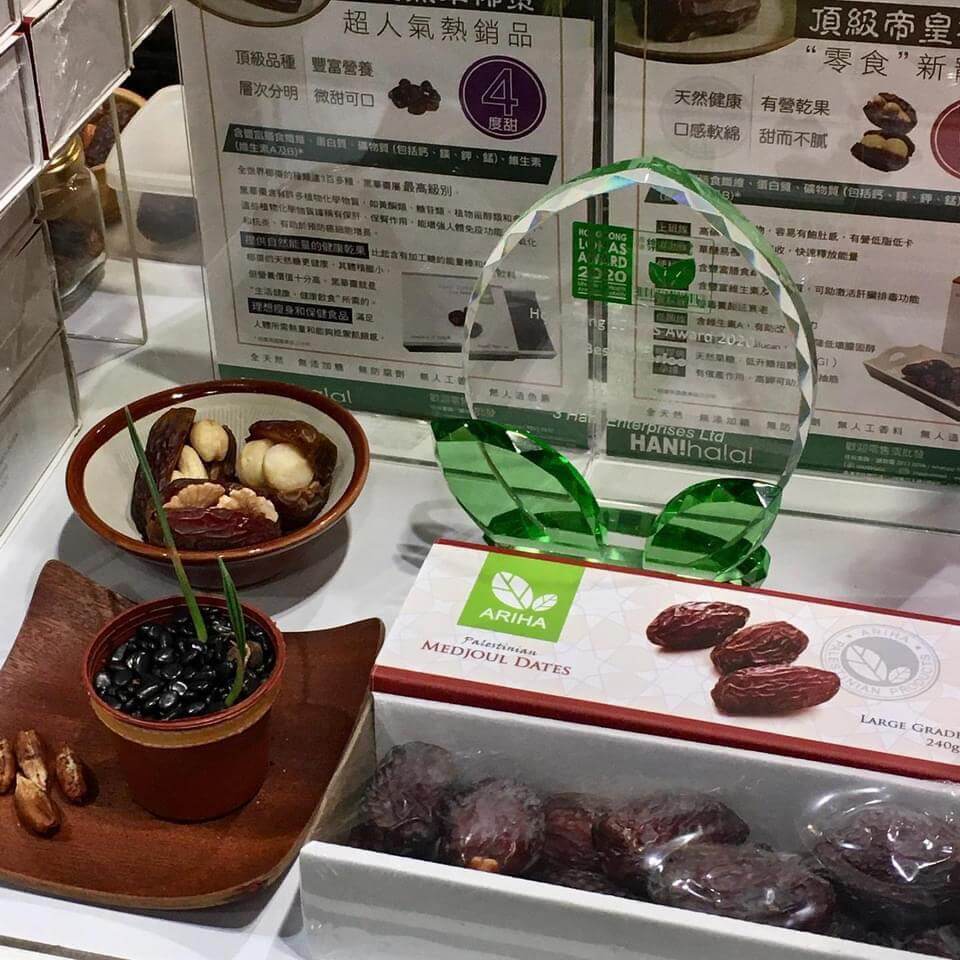 From Halal lollipops to gelatine sheets, Hani Halal's online shop sells anything Halal as the name suggests. With no artificial colours, the shop's fan favourite sweet rose lollipop is hand-decorated for its customers. 
In October 2020, the business won an award for its Medjoul dates at the LOHAS Expo cum Vegetarian Food Asia 2020. 
The term Halal is an Arabic word that means "permissible." In the context of food, it refers to the dietary requirements of Muslims based on their Islamic faith. Muslims cannot eat pork and have special procedures for the slaughtering of meat, according to their religious rites. 
Hani Halal, officially known as 3 Hani Enterprises Limited, started two years ago, in 2018, to bring a viable option for consumers of Halal food. Ms Leung, together with two other partners and the Incorporated Trustees of the Islamic Community Fund of Hong Kong, the official body for Muslims in Hong Kong, helped make her vision become a reality.
"Food is the most easy way to connect with people, especially in Hong Kong. We talk business through food. So, food is something that is easy to connect with people," she said.
She added that her business sells products globally, but mainly focuses on Hong Kong and Macau.  
The award-winning business has also won a Manpower Development Award for 2020 from the Employment Retraining Board (ERB) for training both Muslims and non-Muslims on the dietary requirements of Halal food.
There is a considerable demand for Halal food in Hong Kong, with 65% following a strict halal diet, according to research conducted by the Worcester Polytechnic Institute. 
The city has 300,000 Muslims from various backgrounds, making up 4.6% of the city's population, according to the Hong Kong Special Administrative Region's Home Affairs Bureau.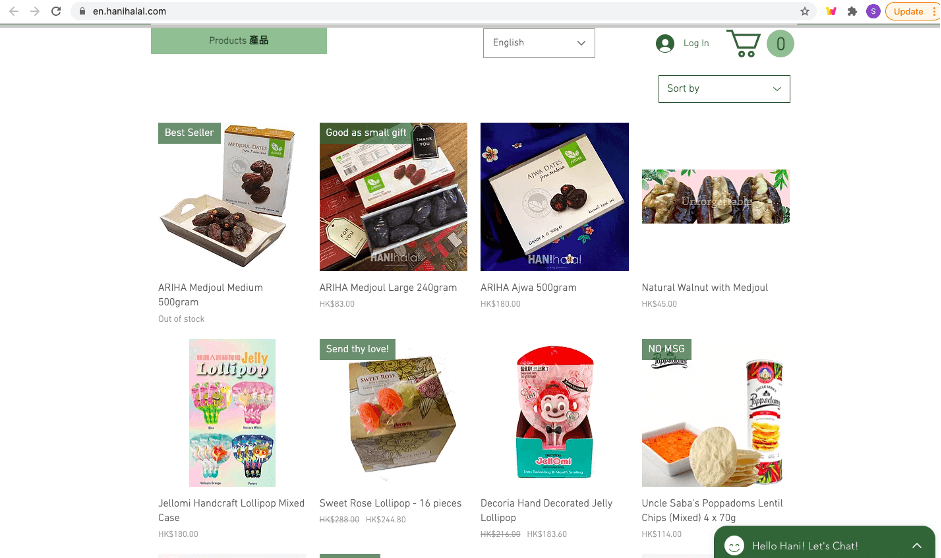 Muslims first came to the city during the British colonial period in 1829, when Indian sailors worked for the British-owned Jardine Matheson, one of the first shipping companies at the time.
By the 1850s, there was a growing community of Muslims and it led to the formation of the Incorporated Trustees of the Islamic Community Fund, which later became the official representative body for Muslims in the city.
The British also brought with them a large number of security forces, a majority of which were Muslims from the Indian subcontinent, which led Muslims to be a significant part of Hong Kong society. 
Ms Leung said that she wants her business to be advocating the concept of Halal food and hopes for a "Muslim-friendly city," while stressing the importance of bilingual support, to enhance the public's awareness of the concept of Halal food. 
"We have to know that the Muslims themselves are the best Halal ambassadors," she said.
Ms Mahjabin Khan, a former undergraduate student of Hong Kong Baptist University, recalls her struggles on campus for Halal food.  
Ms Khan said that in 2014, she went to the Student Affairs Bureau and requested for a Halal alternative as the food in the canteens did not meet her dietary and religious restrictions. Two years later, in 2016, Ebeneezer's Kebab and Pizzeria opened, being the first Halal restaurant on campus to offer a variety of Indian and Middle Eastern dishes. 
"Once in a while you feel like having something ready-made," she said, referring to the restaurant.
Ms Khan, who is currently pursuing a Master's degree in respiratory medicine at the University of Hong Kong, says that people should not be afraid to be themselves and address their needs based on their religion. She believes that doing so would only help them gain respect from society. 
Mufti Ibraheem Tufail, a member of the Halal certification body in the Trustees, said that applications for Halal certification for restaurants were increasing, but the pandemic had temporarily affected the process.
Mr Tufail added that businesses that are established and have multiple branches, have started to apply for Halal certification, but acknowledged that the dip in Muslim tourists led to some hotels suspending their certifications.
"As Muslims, our intention is most important, and so is why we do this business. It's not just because of being an entrepreneur or being a millionaire, but also what is our intention? What do we want to grow from our business? When we have this direction, Allah will help us," Ms Lueng said.
Ms Yilin Lee, a customer of Hani Halal said that the business is a good way to promote Halal businesses. She added that the business had effective customer service and multiple payment methods for customers.  
"I think they are very professional and very flexible. They just look at your needs and they try to tailor that," Ms Lee said. She added that her parents who were not Muslim liked the dates that she bought from the business.
"We do not just focus on your Halal products just for Muslims, but focus on the greater community, the greater city itself, and grow into that," says Ms Leung.