RTHK producer conviction a 'dark day for the Hong Kong press', Hong Kong Journalists Association says
By: SHI Ruoshui

Edited by: WANG Yichun

2021-04-22
RTHK producer Bao Choy was found guilty of making a false statement and sentenced to a fine of HK$6,000 today at the West Kowloon Magistrates' Court. 
Ms Choy obtained car license information from a publicly accessible database while producing an RTHK documentary on the Yuen Long mob attack in July 2019.  She was charged with making a false statement for saying the purpose was traffic-related.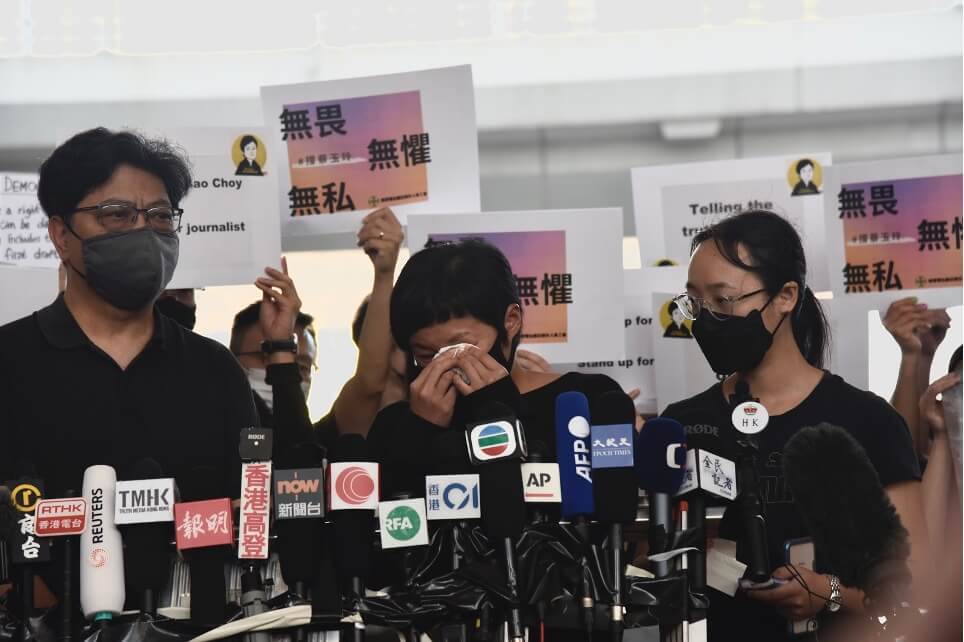 "I firmly believe registry search is not a crime, journalism is not a crime, uncovering the truth is not a crime," said Ms Choy on Twitter, who emphasized that this will not stop her journalism career.
Representatives of the RTHK Programme Staff Union showed their support for Ms Choy with more than 30 people hugging her before the trial.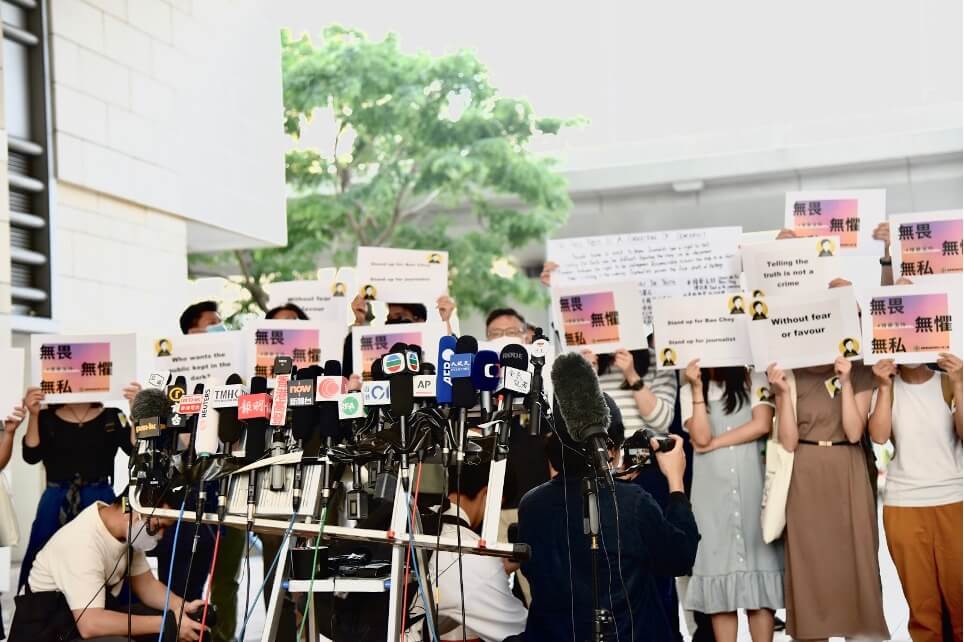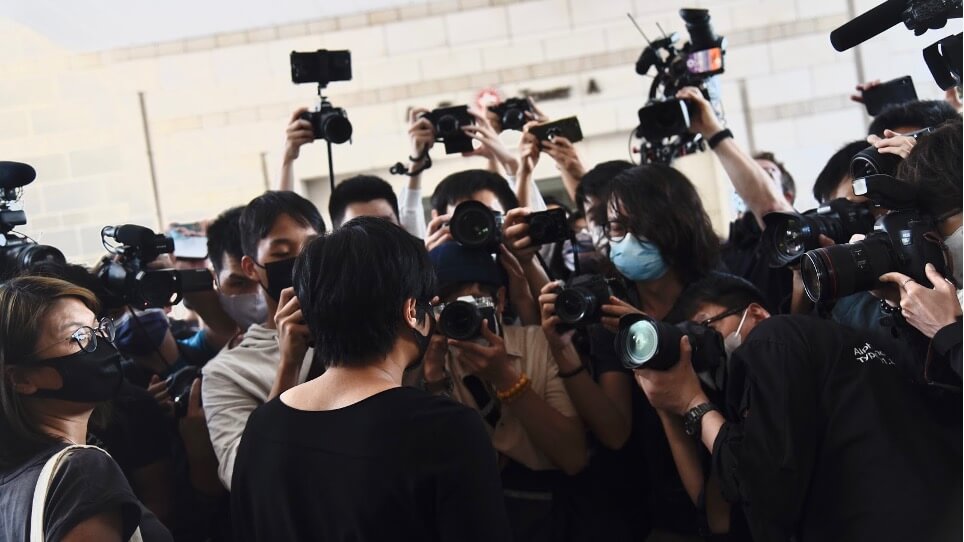 Chris Yeung, the Chairperson of Hong Kong Journalists Association, described today as "a dark day for Hong Kong press and a day of shame in Hong Kong". 
"The trial is giving a fine of HK$6,000; it's a fine for all journalists.  Journalists are here to share the responsibility," said Mr Yeung, emphasising that journalists must dig up truth for the public interest. He also criticized the judge for ignoring the role of journalists to monitor power.  
Phoebe Kong, a journalist from Deutsche Welle, said the verdict will set limitations on investigative reporting. 
"As a common method for journalists to investigate the truth, the criminalization of obtaining license information may result in the disappearance of previous stories and journalists may be afraid of being prosecuted," said Ms Kong.