Vaccine passport scheme appears troublesome in Hong Kong
By: Vikki Cai Chuchu

Edited by: Yoyo Kwok Chiu Tung

2021-05-19
The Hong Kong government is now experimenting on vaccine passports, while it is not going too well as the public found it troublesome along with the recent COVID-19 cases spike in Asia.
Hong Kong Chief Executive Carrie Lam said last month that Hong Kong vaccination passports already existed with both electronic and printed versions. Besides a printed version of certification given to those who received two vaccine doses in Hong Kong, an electronic proof of vaccination can also be found by downloading the iAM Smart app. 

Even though there is not a globally recognised vaccine passport system yet, getting vaccination is the most effective way to walk out of the pandemic and return to normal activities, Lam said. She also said the record in the mobile application can be used as proof for COVID 19 prevention exemption in the future. The recent government measures include the reopening of bars and relaxing rules on restaurants if workers and customers showed they have taken vaccines. 
"I highly doubt the Hong Kong government is able to promulgate and implement a practical vaccination passport," said Liang Jia, the 30 year mainland citizen who works in Hong Kong and hasn't vaccinated yet. "The government didn't do a good job in coronavirus outbreak control and put people's expectation off again and again in terms of opening the mainland and Hong Kong border," she said. People's hope to go back to China or Hong Kong without quarantine was dashed, she added. 
There were 30 confirmed COVID-19 cases on April 18, of which 29 cases were imported and the one local case was connected to a patient with the highly infectious N501Y mutant strain. In preventing the spread of mutant coronavirus, the government suspended flights from India, Pakistan and the Philippines for 14 days since there had been multiple imported infections carrying the mutation from these countries.
About 1.86 million doses of COVID-19 vaccines have been administered to the public as of May 13, with approximately 1.12 million people receiving their first dose, according to the government. About 733,200 people got their second dose, accounting for 14.8 percent of the population which is far from 70% herd immunity rate.
Hong Kong Singapore travel bubble on hold 
The COVID 19 situation in Asia is becoming increasingly bad, such as Singapore, Taiwan and India will be a setback to Hong Kong's plan of Vaccine Passport. The travel bubble with Singapore has been delayed. The Hong Kong government said further updates will be announced on or before June 13 and Singapore's transport ministry also said in a statement that the country is not able to meet the criteria to start the travel bubble.
Liang said she perceived the government's administration as muddle along and the government officials didn't adopt a thorough management method as there was no accountability mechanism within. Liang said the government officials would not be fired if they didn't do a good job.
Gordon Zhang, a 26-year old American citizen living in Hong Kong said he was hesitant in which vaccine to take as Pfizer was more accepted in western countries and Sinovas was only accepted in mainland China. He said if he had any plan going back to the U.S, he would choose Pfizer or he would choose Sinovac when he needed to go to mainland China, depending on the situation.
The EU has Pfizer/BioNTech and Oxford University/AstraZeneca while the mainland requires Chinese-made vaccines Sinovac for vaccination passports.
Lam said the effective date of the vaccination passport needed to be 35 to 42 days after the first jab because the second dose of Sinovac and Pfizer was preferably given 28 days and 21 days after the first dose. Lam added if the public didn't start vaccination now, their traveling demand or other personal request would be delayed.
To get vaccine or not 
The safety and quality of both vaccines provided by the Hong Kong government are not guaranteed. Western countries don't recognize Sinovac since the company hasn't released their death report and Pfizer met some packaging defects earlier.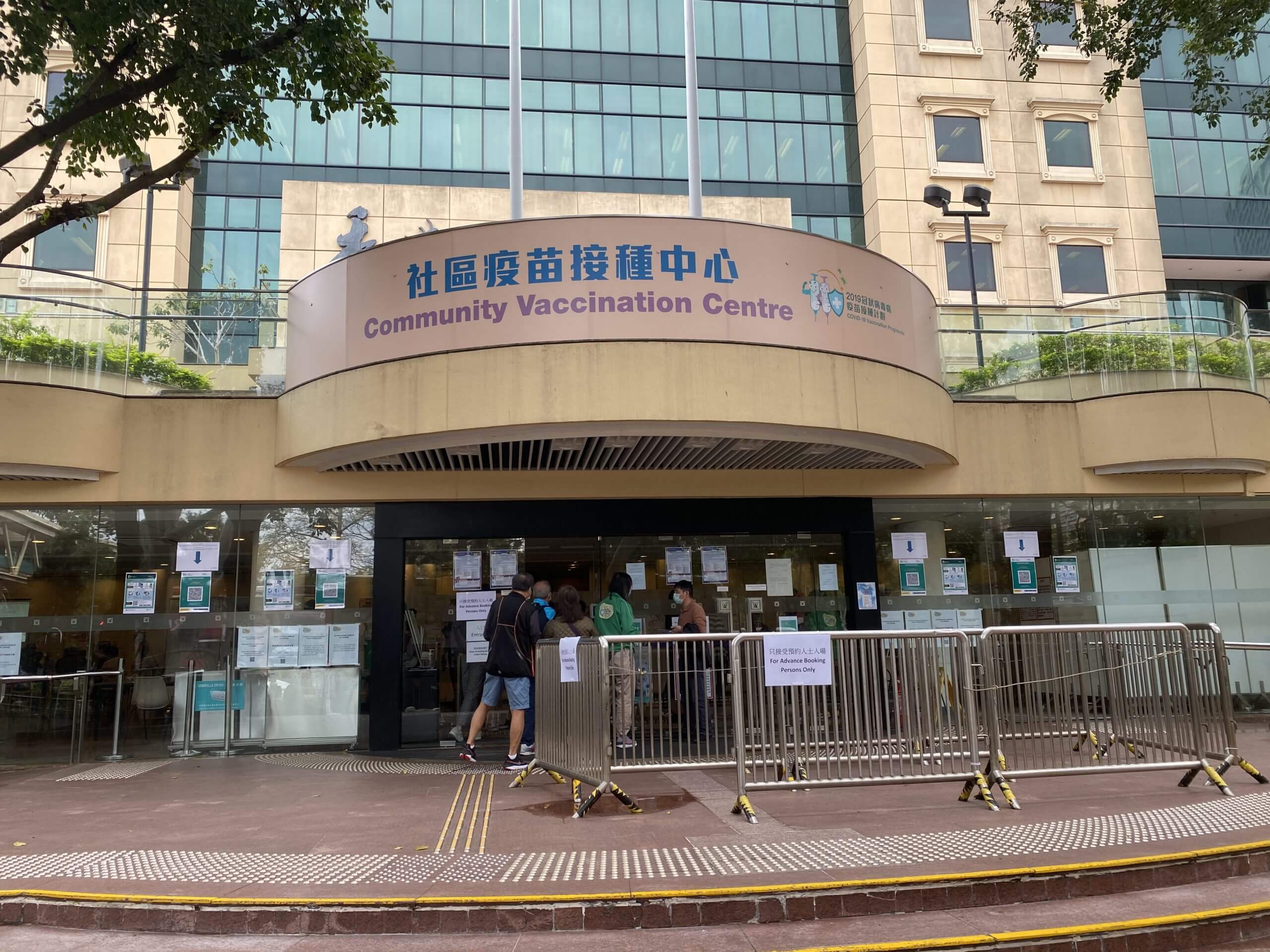 Yao Yifan, a 26 years old mainland citizen who works in Hong Kong and has already got her first jab of Sinovac, said she hoped the vaccination passport could be launched as soon as possible, otherwise under the global pandemic environment, it was hard to reach intercommunication travel like before, thus the vaccination passport was the best and most realistic path for people to go abroad for traveling or working.
Yao said as an insurance broker her job nature was highly associated with the interconnection between mainland China and Hong Kong, thus she got vaccinated for her convenience in the future to go back to mainland China.
"I think whether the Hong Kong government can implement the vaccination passport depends on the pandemic blockade situation and how mainland China perceives this situation," Yao said. "The carry forward of the vaccination passport could not be decided only by one party, the top priority is to control the pandemic then the government has room to elaborate the vaccination passport."