Walk-in COVID-19 jabs for elderly please, say doctors
By: WANG Jingyan 王婧言

Edited by: Editor

2021-06-21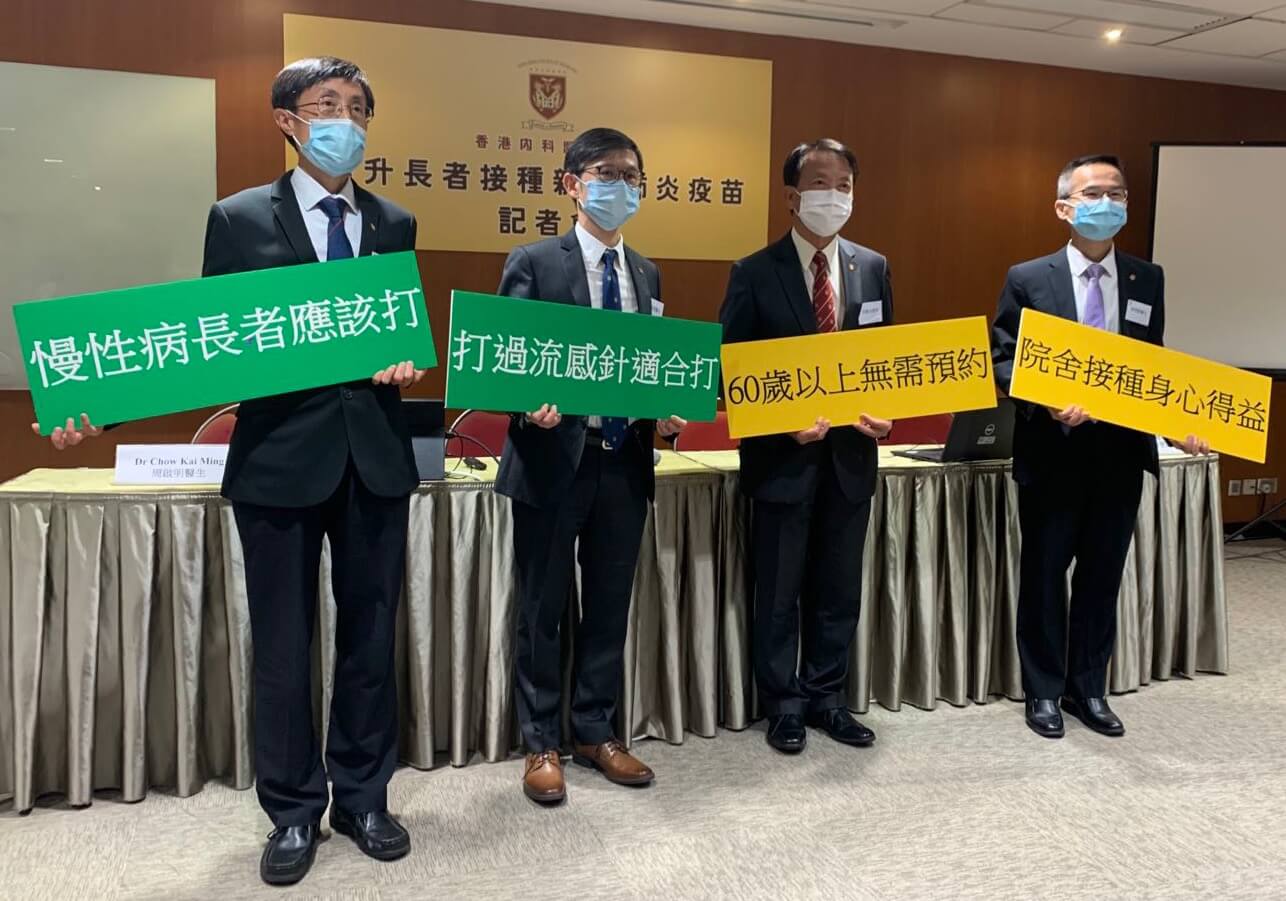 The Hong Kong College of Physicians is calling on the government to allow people aged over 60 years to be vaccinated against COVID-19 without having to make an online booking.
Speaking at a press conference today, HKCP president Professor Li Kam-tao said many elderly people have difficulties accessing the online booking system.
He also called on the government to do more to eliminate elderly people's misunderstandings about the side effects of vaccination.
The college made the calls after a survey it commissioned found that only 5% of the elderly aged between 70 and 79 in Hong Kong have been vaccinated, and the figure for those aged over 80 is just 1%.
 "The vaccination rate (of Hong Kong's elderly) is among the lowest in the world," said Dr. Tsang Tak-yin, chairman of the HKCP's infection and infectious diseases committee.
Dr. Chan Tak-yeung, secretary of the college's geriatrics committee, said many elderly people, particularly those with chronic conditions such as diabetes or heart problems, were worried about the safety and side effects of the COVID-19 vaccines.
Chan Yuk-yin, 65, who has rheumatoid and vascular diseases, told The Young Reporter in a phone interview that she had reservations about being vaccinated as she was worried about her body's possible adverse reactions to the vaccines.
Chung Yuk-ching, 62, said she would not get vaccinated because of worries about the side effects and doubts about the efficacy of the vaccines. 
"Vaccination cannot protect me permanently; it would be a problem for me to get vaccinated every year," she said. 
However, Dr. Chan said studies have shown that vaccinated elderly people are less likely to suffer pain at the injection site and fever than younger people, and the side effects are usually mild.
The saying that elderly people with chronic diseases cannot be vaccinated is a misunderstanding, he said.
In fact, vaccines can protect people effectively from severe cases of COVID-19 and even death, he added.
Besides calling on the government to let the elderly get vaccinated without making a booking, HKCP also suggests that all workers and elderly inmates in care homes should be vaccinated.
 Prof. Li said research has shown that the rate of COVID-19 infection decreases significantly if 70% of people in care homes are vaccinated, and a high rate of vaccination helps to protect those who have not been vaccinated.