Sinovac jabs for 12-17 year olds start today
By: Tiffany Ma

Edited by: WANG Yichun

2021-12-02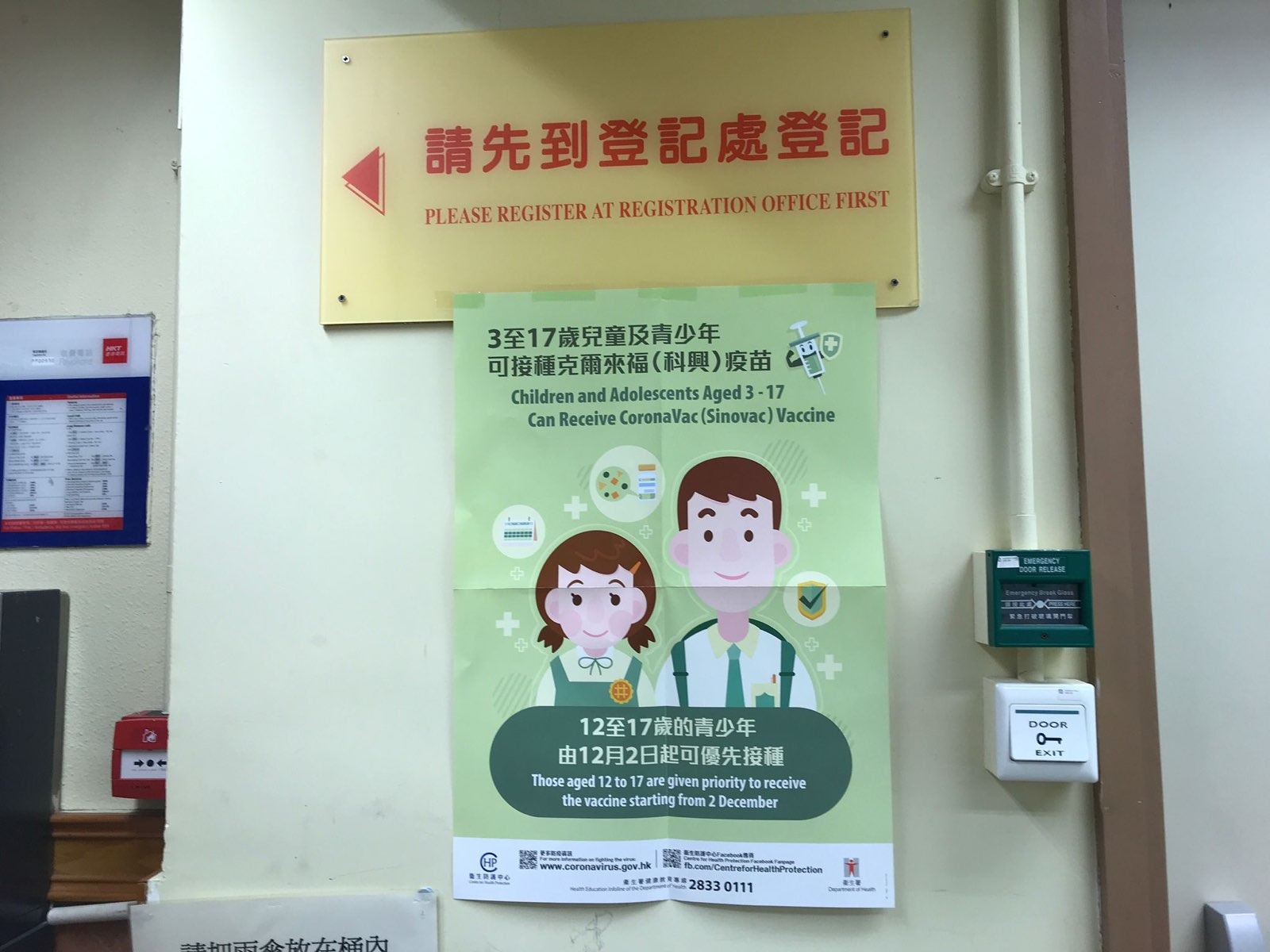 From 9 am this morning, people aged between 12 and 17 years old can book for a Sinovac Covid vaccine through the Centre for Health Protection website.
They need to bring along their identity documents, consent form signed by their parents or guardians and present the SMS message or the photocopy of booking confirmation at government vaccination centres. They can also get the vaccination through schools,, from private doctors or clinics, Community Vaccination Centres and the Student Health Services Centres of the Department of Health.  
Secondary student, Clayton Chan who was vaccinated today said he was only doing so because of a swimming competition.
"I will not receive the Sinovac vaccination unless there is a strong reason such as participating in an overseas competition as I am afraid of the side effects of the vaccination such as fever and the swelling of the injection site," Clayton said.
His mother, Carrie Chan, was willing to let her son get Sinovac because she too has had the jab.
 "I only had mild side effects such as being tired and having a headache after receiving the Sinovac vaccination", said Ms. Chan.
She  believed Sinovac will be safe for those aged 3-17 years because many teenagers  were among more than 100 million people who got vaccinated in mainland China and there is no major safety concern.
"It shows that there has been sufficient scientific research to prove its safety and protection," Ms. Chan said.
"It is expected that after the launch of the Sinovac vaccination, the vaccination rate among secondary school students will be increased to over 80%, which will help the secondary schools to resume full time face-to-face lessons," said Professor Lau Yu-lung, chairman of the Scientific Committee on Vaccine Preventable Diseases in an RTHK programme on Nov. 20. 
Schools can resume full-day classes when they reach the required 70% threshold of vaccinated students and teachers.
According to Prof. Lau, the vaccine is expected to be made available to kindergarten students in two to three months.