Five highlights from Hong Kong Budget Address 2022-23
By: Nola Yip

Edited by: KOO Chi Tung 顧知桐

2022-02-23
In response to the fifth wave of outbreak in Hong Kong, Financial Secretary Paul Chan Mo-po unveiled today's 2022-23 Budget online, a first for the city.
Here are a few highlights of his speech: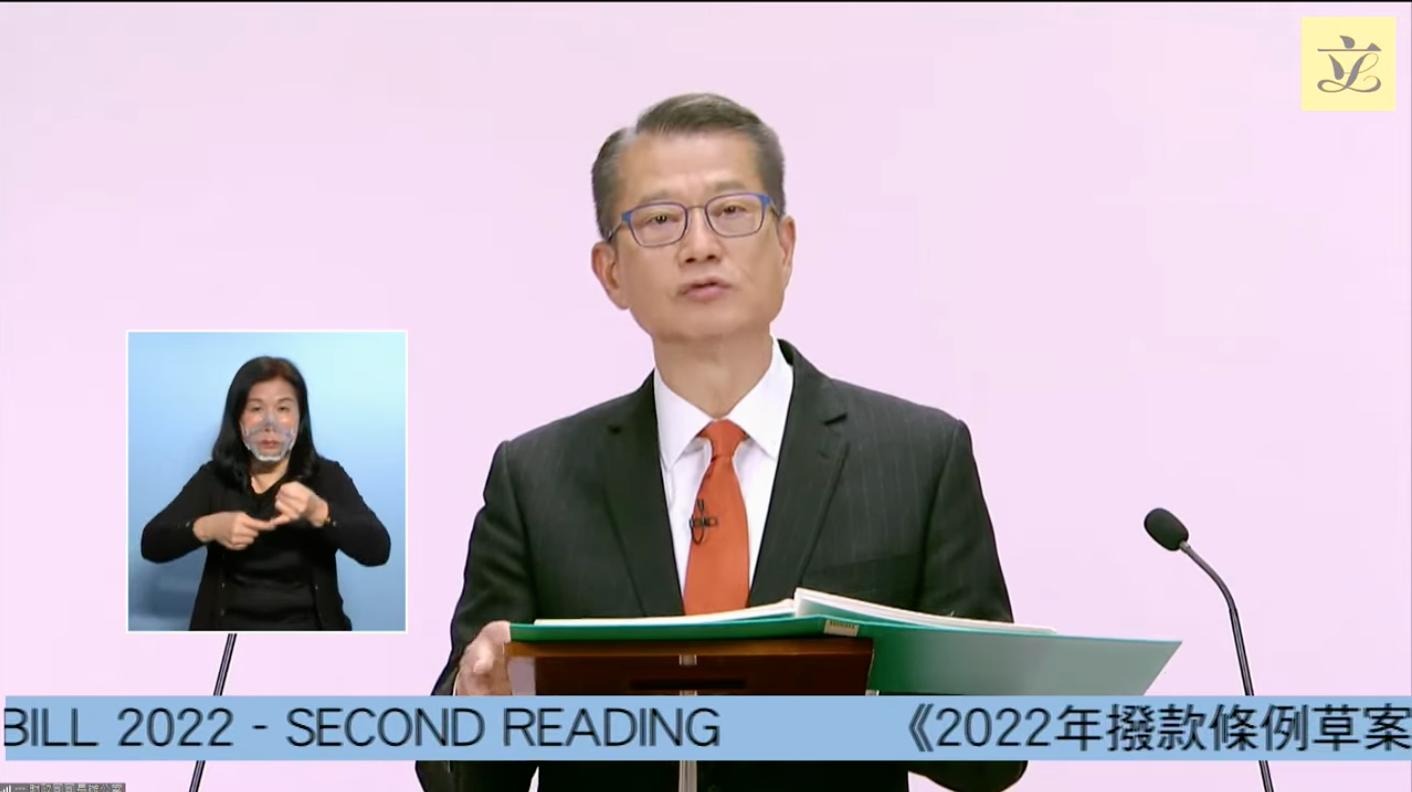 1. Important figures
The government's total revenue is estimated to be HK$715.9 billion, a 3.3% increase compared with the previous year, while expenditures will increase 15.5% to HK$807.3 billion, Chan said. 
Hong Kong will have an HK$18.9 billion surplus for 2021-22, Chan said, rather than the expected HK$101.6 billion deficit.  Fiscal reserves are expected to be HK$946.7 billion by the end of March.
2. Tax
The rates of profits tax and salaries tax will remain unchanged in view of the current economic situation, Chan said. The government will also continue to waive up to HK$10,000 of salaries tax and tax under personal assessment.
"With the outbreak of the fifth wave of the epidemic, businesses and individuals are generally under considerable financial pressure," he said. 
3. Progressive rating system
A progressive rating system for domestic properties will be introduced to reflect the "affordable users pay" principle. 
For properties with a rateable value of HK$550,000 or less, rates will remain uncharged at the present level of 5%  Property owners will pay 8% for a rateable value up to HK$800,00 and 12% over that.
Chan said this will affect about 42,000 local properties, accounting for around 2% of private real estate, but will bring an increase of about $760 million in annual government revenue.
4. Anti-virus measure
Chan added about HK$22 billion to the Food and Health Bureau to strengthen Covid-19 testing work, produce rapid antigen test kits and provide additional support for the Hospital Authority.
5. Green city
The government will inject HK$200 million into the Green Tech Fund to build a liveable and green city and HK$1.5 billion to the EV-charging at Home Subsidy Scheme to support the installation of electric vehicle charging infrastructure in more private residential car parks.