Budget 2022: Silver Bonds and Care Homes to help Hong Kong's elderly people
By: Tracy Leung、Jayde Cheung

Edited by: Jenny Lam

2022-02-23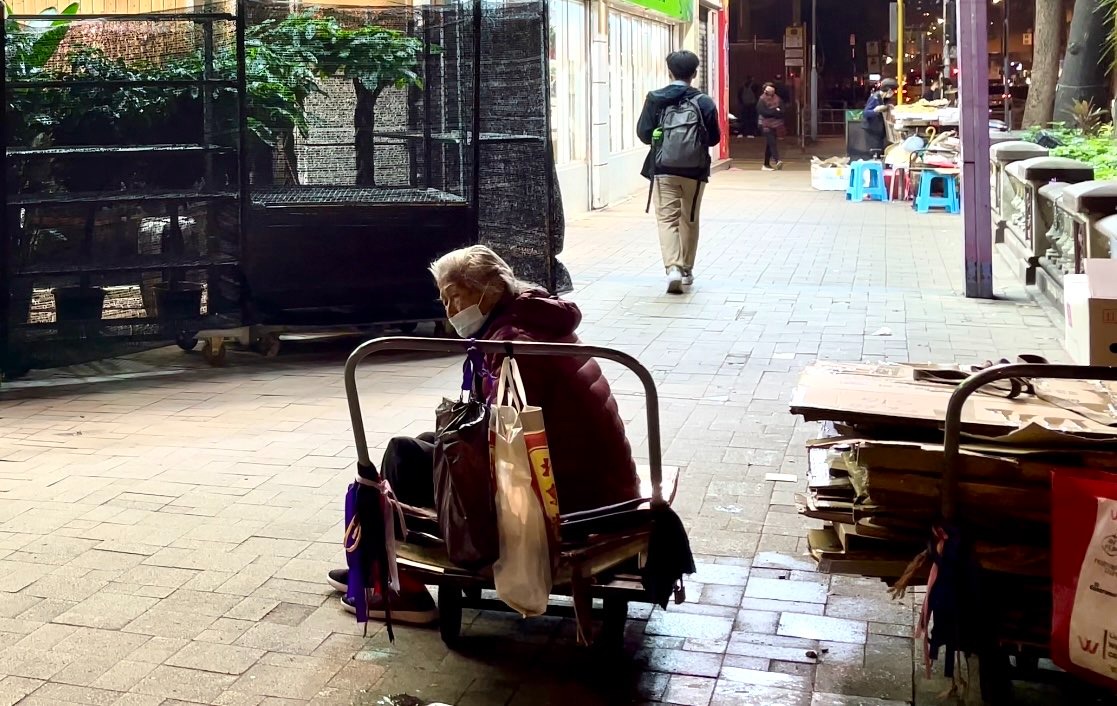 The Financial Secretary has earmarked an additional $2.38 billion in this year's budget to provide an extra half-month payment of Comprehensive Social Security Assistance (CSSA), Old Age Allowance, Old Age Living Allowance, and Disability Allowance, to Hong Kong's most needy.
But Sze Lai-shan, deputy director of the Society for Community Organisation said more needs to be done, 
"There are very few measures for the elderly, but mainly giving money to the middle class. The budget should be allocated more to the grassroots like the elderly and the weak,"said Sze. "The government should spend more money on the healthcare services for the elderly as many of them are staying at home and no one can take care of them." 
As of Jan. 31 last year, nearly 37,000 elderly were waiting for a subsidised place in Care and Attention homes and Nursing Homes, according to the Social Welfare Department. 
The budget sets aside an additional HK$19 billion to be spent on strengthening services for the elderly, the disabled and children. Part of the sum will go towards building eight new contract homes for residential elderly care service in the Kwu Tung North New Development area and Fanling, providing an estimated additional 800 places.
On top of four existing neighbourhood elderly centres offering basic elderly support, one more will be constructed in Area 54 in Tuen Mun. 
To help well off elderly people, the government will issue at least HK$35 billion worth of silver bonds in the coming year. That's an increase of HK$10 billion from last year. Only people aged 60 years and above can invest in silver bonds and it will give them a fixed income on a half-yearly basis. A fixed rate of 3.5% per annum is given to silver bonds due 2023 and 2024, according to the key features of the silver bonds series in the Government Bonds website. 
Ma Wai-yin, 75, has purchased silver bonds totaling HK$160 thousands. She said she would like to buy more bonds in order to get a  stable income to support her in retirement.
Receiving a fixed rate of 2% to 3% a year, she is hoping for a higher return. But she is also worried about a volatile market. 
"Higher return means higher risk, I can't endure higher risk anymore," she said.
Also, in the budget, various pilot outreach schemes, including the Professional Services in Residential Care Homes for the Elderly, the Residential Care Service Vouchers for the Elderl and speech therapy services for Supporting Elderly Persons with Mild Physical Impairment will become regular services.
The schemes will serve elderly people who are waiting for community care service or residential care service, or have been assessed as physically disabled and cognitive disorder under the unified assessment mechanism of the Social Welfare Department. 
As of Jan. 2022, 6,567 elderly people were waiting for subsidised community care services and the average waiting time was six to seven months, according to government figures.