Budget 2022: How do Singapore and Hong Kong's pandemic relief measures for the hardest hit compare?
By: Nick Yang

Edited by: Kate Zhang

2022-02-23
Singapore and Hong Kong, two small and open Asian economies that are often compared, have adopted completely different COVID-19 policies.
Singapore has moved to "living with COVID-19" while Hong Kong sticks to China's "dynamic zero COVID" strategy.
But the effects of the pandemic have not been equal, and both cities have implemented financial relief for the hardest hit.
With the Hong Kong government announcing its 2022-23 budget today and the Singapore government delivering its 2022 Budget Plan last Friday, The Young Reporter explains five ways both Singapore and Hong Kong have attempted to alleviate COVID-19's impact on its neediest residents.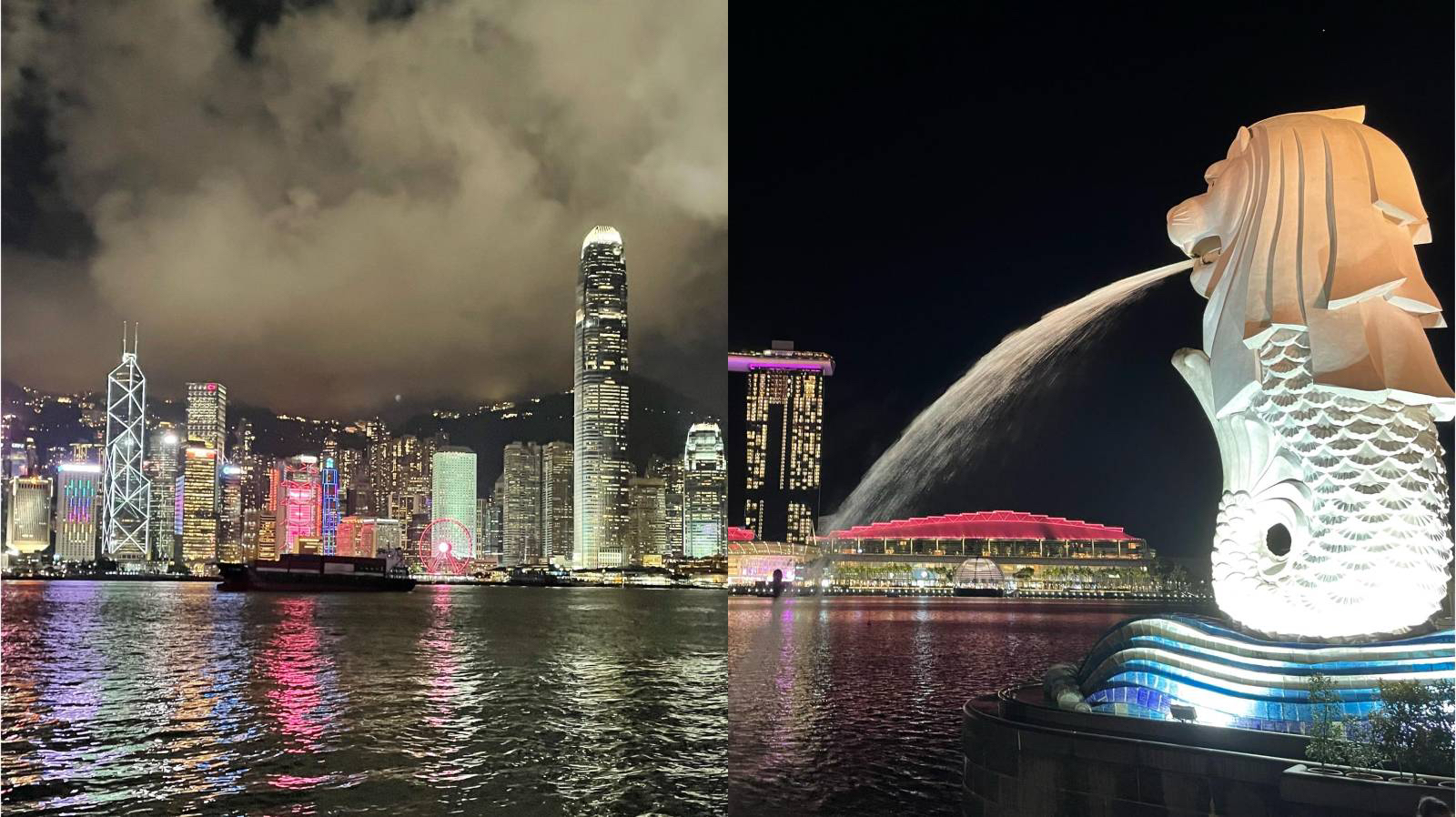 1. Tax Relief
Tax redistribution is a way to cope with inequality in many countries, according to the United Nations, as poor households are often affected more.
Singapore:
Consumption taxes tend to be regressive, meaning they are disproportionately difficult on low earners, economists say. The Singapore government suspended its plan to raise the goods and services tax from 7% to 9% in 2021, a broad-based consumption tax on nearly all supplies of goods and services in Singapore. It is expected to be raised in 2023.
This year, a S$560 million ( HK$3.25 billion) Household Support Package, which provides support for daily essentials through utilities rebates, top-ups for children's education and vouchers for use at heartland shops, will be provided to support households, especially poor families, in dealing with a future hike in the GST.
The Singapore government also provided tax relief for the self-employed and low-income workers with pandemic-driven support schemes, including the Self-Employed Person Income Relief Scheme and Workfare Special Payment.
Hong Kong:
The government has waived a portion of employment taxes for three years, including salaries tax and tax under personal assessment reduction, with a ceiling of HK$10,000 this year and last year, and HK$20,000 in 2020.
For enterprises, the government reduced the profits tax, an income tax chargeable to business in Hong Kong, in the last two years, with a ceiling of $10,000.
While this is a small percentage of tax for high-earners or large enterprises, it is significant relief for those earning the median salary of HK$18,400 per month.
2. Improving welfare
The pandemic has caused a global surge in the number of people who need welfare and in government spending on welfare, according to a report in the Economist in March, 2021. The epidemic has plunged many families who had just emerged from poverty back into financial hardship, according to the World Bank. It estimated that the pandemic will make as many as 150 million people extremely poor again.
Singapore:
Singapore has provided several social support measures under the pandemic, including cash payouts ranging from S$700 (HK$4,060) to S$1,600(HK$9,282) with wealthy individuals receiving less.
Additional cash payouts were given to Singaporeans aged 50 or above and to parents with young children.
Hong Kong:
Hong Kong rolled out several subsidies for individuals and households, such as an extra half-month allowance of various subsidies, including the Old Age Allowance and Disability Allowance, according to this year's budget.
Each eligible Hong Kong permanent resident and new arrival aged 18 or above will be issued HK$10,000 electronic consumption vouchers in 2022, which can be used at local retail, catering, and service outlets and their online platforms. This is double the amount given in 2021.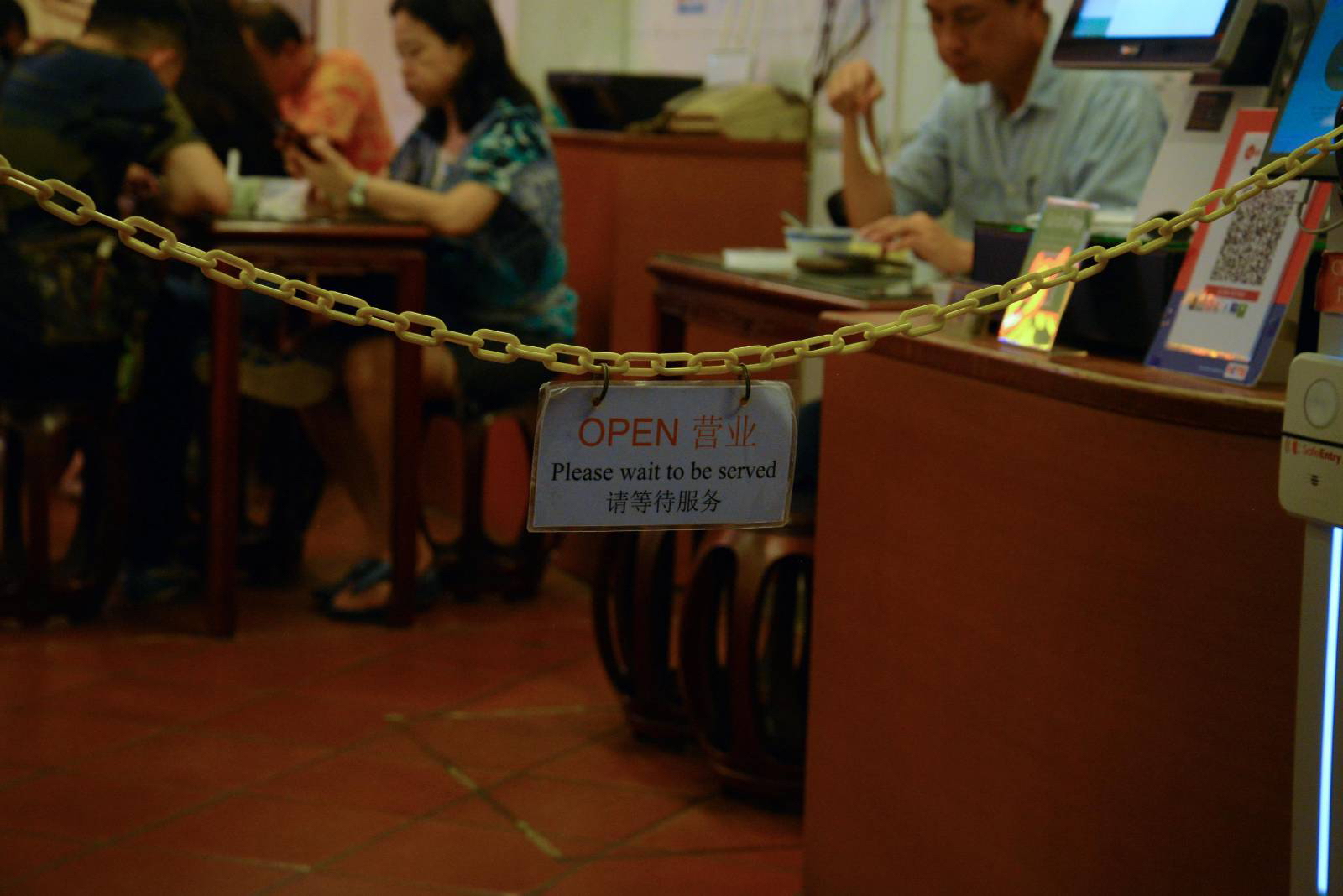 3. Providing digital aid
Two digital contact tracing apps, LeaveHomeSafe in Hong Kong and TraceTogether in Singapore, are in full operation. People who do not use smartphones, including the elderly, the poor and the disabled, face difficulties.
Singapore:
The Singapore Government launched Digital for Life with activities that include giving help to children, poor families and the elderly without digital experience, in February last year. Over 100,000 residents benefited from this scheme, according to the official website of Infocomm Media Development Authority.
This year, the Singapore Government provided another S$600 million (HK$3.48 billion) for the Productivity Solutions Grant, or PSG, to implement digital and automation solutions on small enterprises.
Hong Kong:
This year, the Hong Kong government said it will set up a Digital Economy Development Committee to accelerate the progress of the digital economy and earmark HK$600 million to conduct a comprehensive e-government audit.
The Hong Kong Federation of Restaurants and the Hong Kong Blind Union criticised the government's lack of consideration for vulnerable groups when forcing residents to use the LeaveHomeSafe mobile app.
Hong Kong NGOs and charities have jumped in to help. The Hong Kong Jockey Club donated 20,000 smartphones to the elderly, while many social welfare organisations, including Aberdeen Kaifong Welfare Association, Caritas Hong Kong and ten other welfare organisations have helped teach people in need to use smartphones.
The government will also give subsidies "to schools to purchase mobile computer devices and portable WiFi devices for loan to needy students," Paul Chan Mo-po said in the budget address today.
4. Supporting employment
The pandemic has caused a spike in unemployment with Hong Kong's unemployment rate hitting a record 7.2% in February last year and Singapore's unemployment rate reaching 5.19% in 2020, the highest since 2010.
Singapore:
Schemes, such as the SGUnited Jobs and SGUnited Traineeships were created to assist job seekers and enhance competitiveness for fresh graduates, including giving career advice and compensation to employees, holding virtual career fairs and setting funding for employers.
The Singapore government continues to provide enhanced upskilling and employment facilitation support, with a focus on moving workers into economic activities expected to grow after the pandemic.
Hong Kong:
The government will raise the subsidy ceiling of the Continuing Education Fund, which supports adults in learning new skills, to HK$25,000 and removes the upper age limit of 70.
Different industries, including healthcare, financial sectors, innovation and technology, arts and culture and construction, will receive allocation from the government for job training and hiring.
To boost employment, the Hong Kong government has the Love Upgrading Special Scheme, a program aiming to support the unemployed or underemployed with skill enhancement by providing more training options and online courses.
An additional HK$6.6 billion was earmarked in the Anti-epidemic Fund, a program aiming to set more job vacancies during the pandemic, to create around another 30,000 time-limited job vacancies. In the previous two years, the fund has already created 60,000 jobs.
"Compared to Singapore, the support provided by the Hong Kong government is more specific", said Alfred Wu, an associate professor at the school of public policy at the National University of Singapore, who researches Hong Kong.
5. Helping severely affected industries
Many industries have been affected by the pandemic, with airlines the most impacted industry and oil & gas drilling, restaurants, leisure facilities and auto parts also heavily influenced, according to S&P Global Market Intelligence.
Singapore:
The Singapore government categorised different industries into levels of intervention for loss compensation. The government said it will try to support the most affected areas first, such as aviation and tourism and hospitality, by using loans or moratoriums on debt repayments.
The government also provided SingapoRediscovers vouchers, which can be received by all Singapore Citizens 18 years and above in 2020 and were valued at S$100 (HK$580) to promote household consumption last year.
Hong Kong:
The Hong Kong government is taking a more specific approach in assisting the aviation, tourism and transportation industries; there were several rounds of industry-targeted subsidies.
Businesses that typically rely on in-person services received subsidies, including beauty and massage parlours, gambling and gaming facilities, nightclubs, and tourism-related businesses.
For example, the government announced today that they will earmark HK$1.26 billion to support and develop the tourism industry, and will allocate $42 million for organising the Hong Kong Performing Arts Market.
The government said it would introduce new legislation to prohibit landlords from terminating the tenancy of or not providing services to tenants in specified sectors for failing to pay rent on time or taking legal actions against them. Many small and mid-size enterprises currently face huge financial challenges because of the pandemic. The relief will be valid for three months and can be extended.