Government distributes COVID-19 rapid test kits
By: Tiffany Ma

Edited by: Gigi Chong

2022-02-28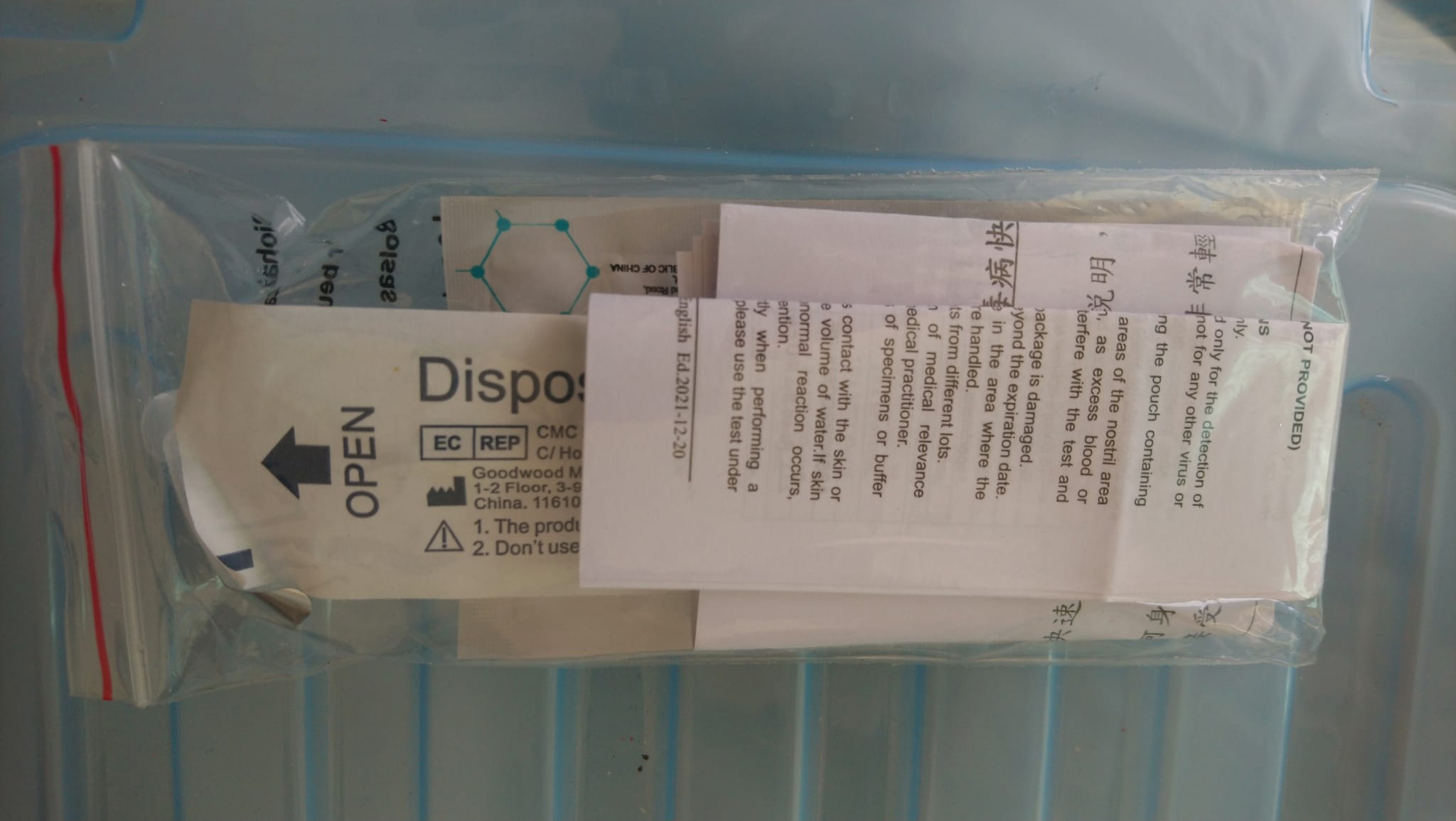 Starting from today, the Home Affairs Department will distribute COVID-19 rapid test kits to people who live or work in districts where the sewage has tested positive for the coronavirus.
Residents, cleansing workers and property management employees working in Kwai Tong, Sha Tin, Sham Shui Po, Eastern District, Kwai Chung and Wong Tai Sin can get the test kits in the relevant designated estates. 
The government encourages people in those areas who are at risk of infection to get tested, in order to achieve the government's goal of "early identification, early isolation and early treatment".
Wong Ka-lok, 58, a resident who lives in Sau Mau Ping Estate  received the test kits after waiting for only five minutes. 
"I am happy with the arrangement because there is enough staff to help us," Wong said. 
Lee Yu-mei, a 66-year-old cleaning worker who works in Chai Wan, Siu Sai Wan Estate. His company demands employees to undergo regular COVID-19 testing.
"I hate doing the COVID-19 rapid tests because it makes me feel so anxious waiting for the test result," Lee said. "I understand that being a cleaning worker is a high-risk job and I may be easily exposed to the virus. That's why I will do the test."
People who test positive with the rapid test kits can dial the government's 24-hour hotline for "persons tested positive with rapid antigen tests in areas with positive sewage testing results" for assistance, the government stated in a press release today. 
Also, officials advise infected people with severe symptoms, such as prolonged fever of 38 degree Celsius or shortness of breath, to dial 999 for an ambulance so that they can go to hospital.