BRISBANE -- Southeast Queensland flood causes six deaths, traps over 1,400 homes in Brisbane
By: Jayde Cheung

Edited by: Tracy Leung

2022-02-28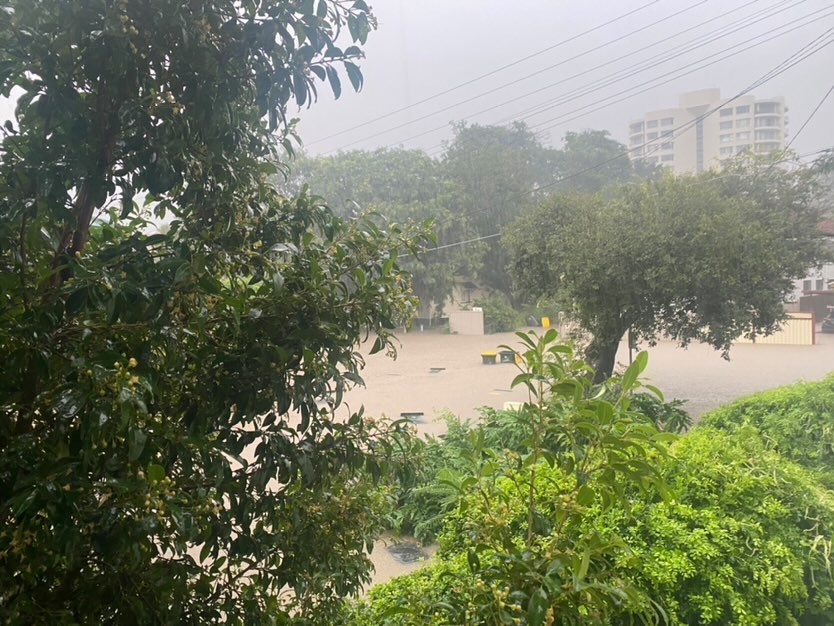 Residents from southeast Queensland are trapped by the flood as the city has been engulfed in heavy rainfall since last Friday. The flood is estimated to last until Monday. 
Six deaths were recorded in Queensland since the flood caused by intense rainfall, one person is missing, reported by local press.
The occasional showers on Friday have evolved to rainstorms, precipitation today has peaked to 228.4 mm in Brisbane, totaling up to 518 mm, according to the Daily Weather Observation by the Bureau of Meteorology. The bureau also predicted the rain in south-east Queensland will temporarily stop this Tuesday, but a new wave of rain and storm will begin within two days after the peace. 
The Brisbane River hit a major flood level of 3.5 metres and will further rise to four metres at 8 a.m. next morning, estimated by the Bureau of Meteorology, Queensland. This would be the second highest flood level since 2011 of 4.46 metres. 
In view of the flood warnings for surging water level of Brisbane River, the Brisbane City Council activated two northside evacuations centres in the south-east of the city. People from other cities in Queensland including low-lying areas of Ipswich, Grantham and Gympie are evacuated. 
Public transportation service is hampered in Brisbane, according to the Brisbane City Council. The flood also declined the electricity supply of several regions, according to the outage finder, an interactive online tool that shows the power supply in different regions.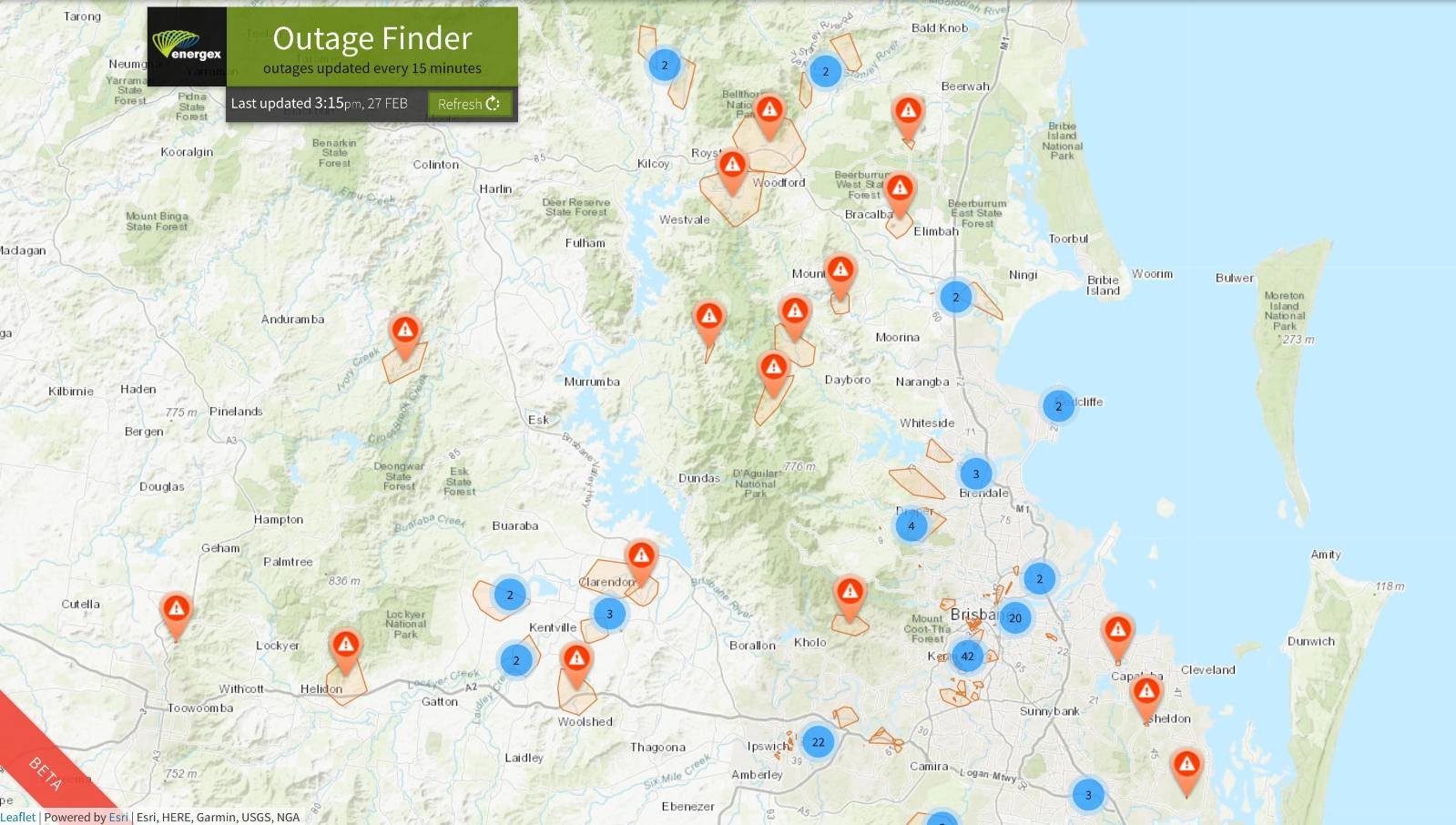 Wu Cheuk-hei, a university student, has experienced an outage since afternoon. Her apartment has run out of electricity since this morning. 
The outage posed challenges to Wu's living, as she relies on electricity for hot water. "I am wondering if I should take a cold bath if we still do not have electricity tomorrow," she said. 
The government of Queensland urged to conserve the water this afternoon on social media, concerning the extreme rainfall would wash debris into the treatment plants.
"If that is the case, I would not even be able to cook cup noodles," said Wu. 
According to Annastacia Palaszczuk, the Premier of Queensland, there are 1,430 households in Brisbane affected by the flood, 1,040 people in Queensland have been settled at evacuation centres. 
"We do expect this system to start moving out south by tomorrow morning, so once again it is unpredictable, but that is what we are hoping," she said.