Café de Coral shares slightly rebound from post-2008 financial crisis record low as the group stopping dine-in services due to pandemic
By: YANG Zhenfei

Edited by: WANG Jingyan 王婧言

2022-03-01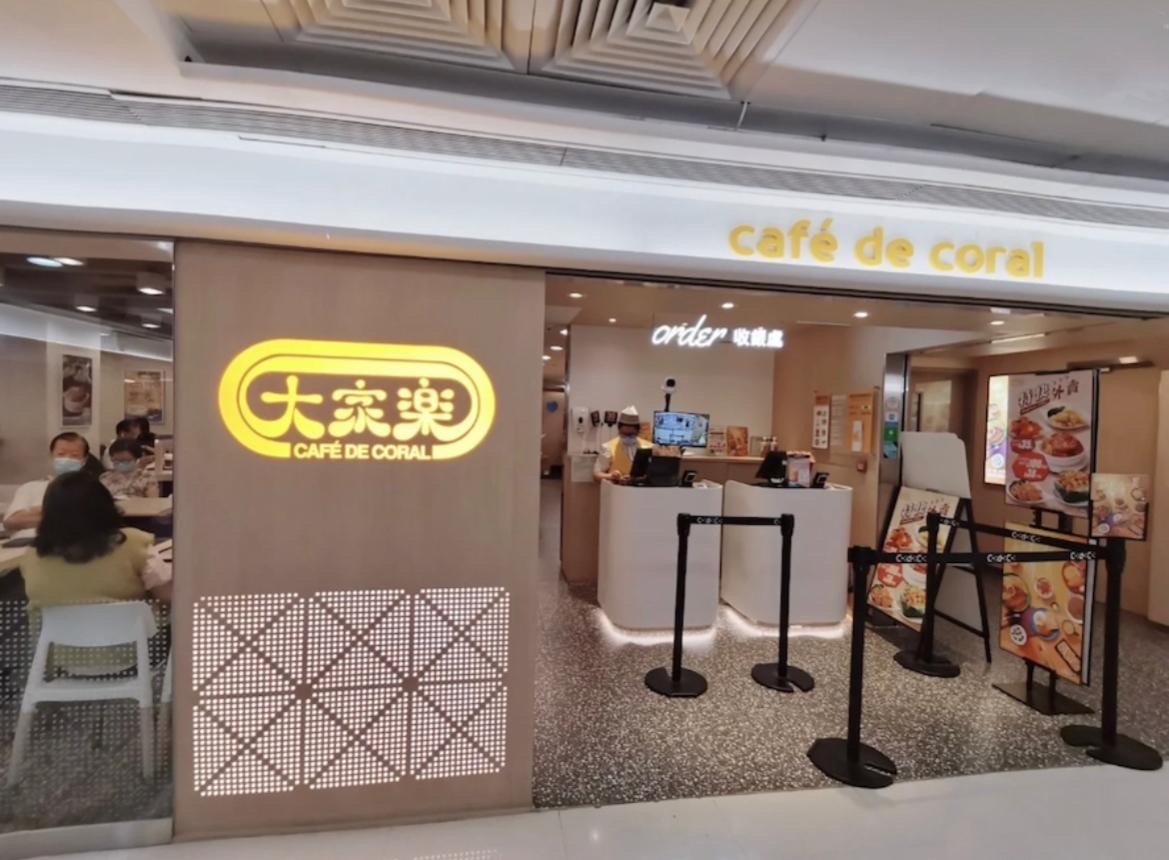 The share price of Café de Coral(00341), a Hong Kong fast-food chain, rebounded 2.17% compared to HK$ 11.98 yesterday as the company announced to stop dine-in services in most outlets. However, its shares still decreased nearly six percent in the past five trading days.
Café de Coral and its congee restaurant Super Super Congee and Noodles suspended dine-in services and focused on takeaway from March 1, announced the Café de Coral Group on Feb 27. The Group would also adjust the business hours and modes of some casual dining branches.
Leung Ke-ting, CEO of Café de Coral Group (Hong Kong), has publicly stated that the suspension on dine-in can reduce crowds in the store, protect the health of customers and employees, and reduce the pressure on employees to go to work.
The group's share fell as much as to HK$ 11.86 today, the lowest since the financial crisis in 2008.
Restaurants in Hong Kong struggled to survive as the fifth wave of epidemic hit the city. It is estimated that there may be 5,000 restaurants that suspend business if the regulations are further tightened, said the Hong Kong Federation of Restaurant and Related Trades, reported by local media.
LH Group Limited (01978) has suspended the operation of all its restaurants including Gyu-Kaku, Gyu-Kaku Jinan-Bou, On-Yasai, Mou Mou Club, etc. since yesterday.
Its shares continued to drop today to HK$0.85, 1.16% lower than the previous close, after it plunged more than 11% to HK$0.82 yesterday morning.
Tao Heung Holdings Limited (00573), a chain of Chinese restaurants, announced yesterday that it will be temporarily closed from today until the epidemic eases on Facebook. Its share price decreased 1.19% to a one-year low of HK$ 0.83 today.
The government has expanded tightening social distancing rules to at least April 20. It ordered hair salons and beauty parlors to shut down and restricted restaurants to two customers per table.
Hong Kong recorded 32,597 confirmed COVID-19 cases today, breaking the 10,000 mark for the fifth consecutive day.