How NFTs are transforming the art market in Hong Kong and mainland China
By: Nicholas Shu

Edited by: Nicholas Shu

2022-03-03
In a Sotheby's auction exhibition in Hong Kong last October, 32 film props used by Hong Kong's legendary film director Wong Kar-wai were displayed in a dimly lighted gallery.
Items soon to be auctioned off included a mustard-yellow leather jacket worn by actor Leslie Cheung in the movie Happy Together and a poster with Wong's autograph. But the surprise, and the star, of the exhibition was clip of Wong's first NFT video.
The complete 91-second video has never been seen except for Wong. It is a behind-the-scenes footage taken from the first day of shooting In the Mood for Love. It features both lead actors warming up before they fully immersed in their characters.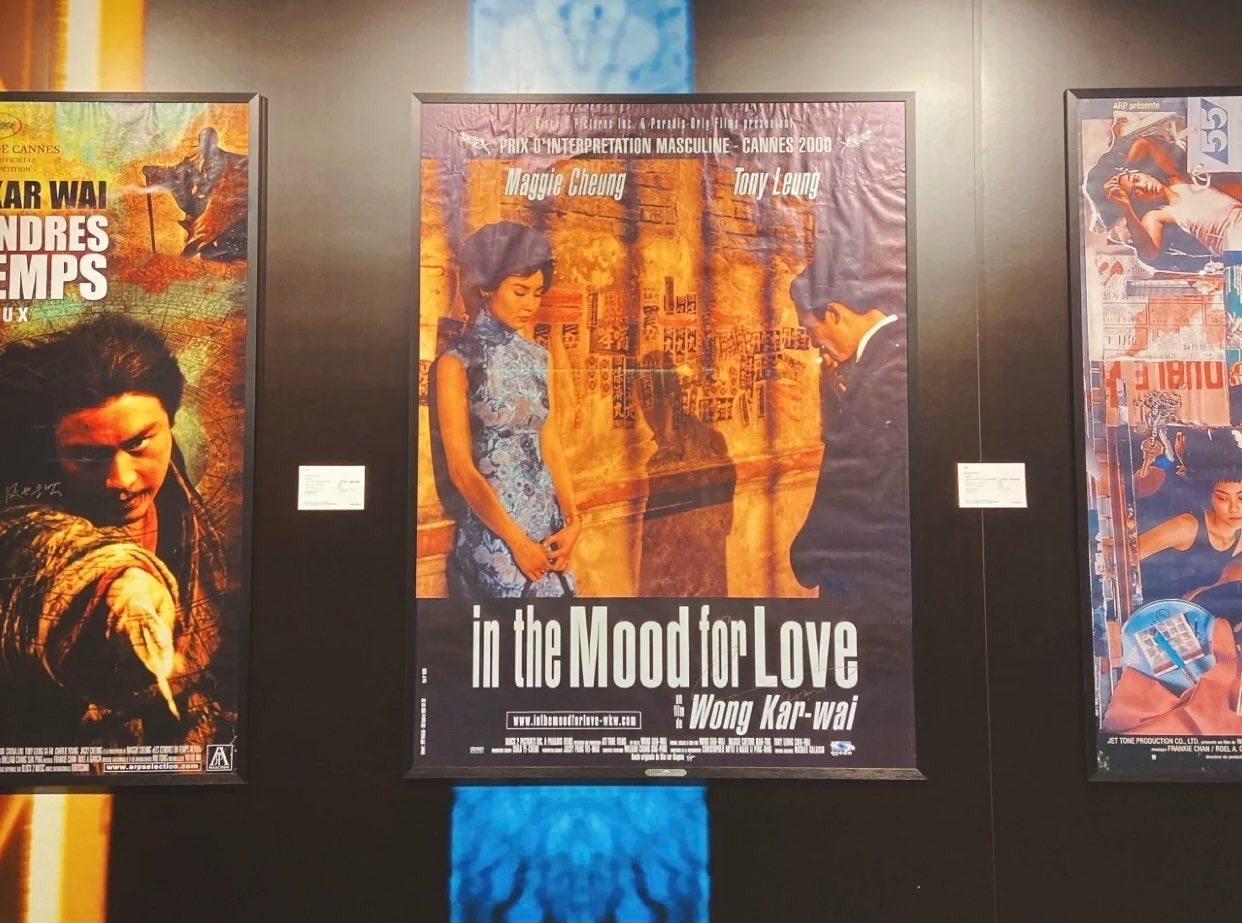 "This is the most significant NFT artwork in this auction season," Kwok Tung-kit, Head of Modern Art at Sotheby's Asia, said. "The highest bidder will become the exclusive owner."
Non-fungible tokens, called NFTs, are digital tokens that can be attached to digital files, such as art, that allow sale and ownership. The technology is based on blockchain, similar to cryptocurrencies such as Bitcoin.
Though mainland Chinese authorities are skeptical of digital assets and have treated them as a threat to financial stability, Hong Kong and mainland China are both becoming regional hubs for this new type of investment.
In July this year, Tsang Yit-zee, a 23-year-old Hong Kong student, purchased a non-fungible token for an artwork called Bored Ape Yacht Club. She didn't know at the time that this portrait of a cartoon ape would become one of the world's most sought-after digital artifacts.
Four months later, the price climbed to more than US$260,000 (HK$2 million), more than 30 times what Tsang paid for it. "It is like gold-rush," Tsang said.
Bored Ape Yacht Club was founded by four anonymous developers under the name Yuga Labs. It consists of 10,000 cartoon apes with varying traits — different fur, facial expressions, clothes and accessories. These factors will impart different values based on their rarity. Tsang's ape with golden fur and laser eyes, for example, is highly sought after.
In October, a rare Bored Ape portrait was auctioned off for a record US$3.4 million (HK$26.6 million) at Christie's, while an average one sells for more than US$230,000 (HK$1.8 million).
As one of 10,000 owners of these ape portraits, Tsang was invited to join an exclusive group. Celebrities such as American basketball star Stephen Curry are also in it.
"Originally, I invested in NFTs when I even don't know anything about it. I just randomly choose one that I like," she said. "But now here we are, really want to make some noise."
Tsang later started to learn blockchain and created five pieces of NFT works of her own, which sold for a total of US$10,000 (HK$78,000) in 20 hours.
Gang Huo, a 28-year-old NFT artist who has sold over US$1 million (HK$7.8 million) in three months, said he didn't dive headfirst into the craze like others. "I am enjoying and benefiting from the dynamic market," he said, "But I have to admit the bubble will inevitably burst. I have to slow myself down."
Nearly half of Gang's buyers are from Hong Kong. Gang attributes the recent surge to hype and wild speculation in the Hong Kong market. "There's a group of people with tech, finance, and art backgrounds all suddenly scrabbling to enter this market, as buyers and new artists."
"The market will eventually deflate and NFTs will be reevaluated," he added. "The future development of NFTs will depend on the collective efforts made by NFT platforms, artists, and collectors." .
In January, RTFKT, a luxury brand as well as non-fungible token studio, made headlines by selling a pair of virtual sneakers for US$28,000 (HK$219,000) on the Chinese digital marketplace Treasureland.
Li Bo, deputy governor of the People's Bank of China, also described Bitcoin as an "investment alternative" at a press conference in March, 2021.
However, a sweeping crackdown on cryptocurrencies in mainland China in September quickly put an end to such a positive signal.
Beijing shut down China-based exchanges, banned fundraising through initial coin offerings, and begun restricting some cryptocurrency mining projects.
The bans were a setback for the NFT market. China's share of Bitcoin transactions, which had previously been as high as 90%, sharply dropped to less than 35%.
"Pouring cash into NFTs now is a risky prospect to many in mainland China," Pan Jun-hong, an NFT collector and investor from mainland said. He earned over HK$3 million and decided to withdraw from the market.
But for Sun Bo-han, CEO of the crypto art firm Block Create Art, mainland China still has a lot of room for crypto art. The country accounted for 25% of the global art market in 2021, with sales totaling US$10 billion.
This firm has raised approximately US$2 million (HK$15.6 million) in angel funding to date, making it China's most well-funded NFT community. "Our major Chinese buyers are wealthy millennials, and they have potentials," Sun added.
"We've also seen many emerging Chinese crypto artists," Sun said, "As more and more high-quality crypto artworks flow into the market, high-profile NFT sales will occur naturally."
The crypto art firm now wants to create a larger ecosystem to help Chinese crypto artists. It is in talks with many galleries regarding future projects. Though many want to host NFT art shows, they don't know where to start. That's where the company comes in.
In September, Sun's company has also opened its own museum space in Beijing to display digital art. "We will also assist in the organization of an auction of NFT artworks at Yongle, one of Beijing's most prestigious auction houses," Sun said.
He is optimistic that China will become a global center for crypto art in the future.
"On the one hand, many of the country's top art schools encourage students to participate in digital art projects," he said. "On the other hand, China's vast pool of tech talent is beginning to dabble with crypto art."