Special needs students fall behind with online learning
By: Kelly Pang

Edited by: Gigi Chong

2022-03-08
On a sunny day before Omicron hit Hong Kong, people went about their business as usual, heading outside to meet with friends and family. However, Lilian Wong Ling-yi, a 48-year-old housewife, stayed home to help her son Nolan with his homework.
Wong would often repeat the homework content over and over, patiently and gently. Nolan, 13, a student with special needs, diagnosed with autism spectrum disorder, is studying in a mainstream school.
Wong said she was sad when the clinical psychologist told her that Nolan had ASD but she understood that first and foremost, she must locate an organisation that could assist her.
"A private sector had done training to assist him with the development of his sensory integration and coordination, and interpretation of his feelings but I think it's not really effective as the training time is too short and it costs too much," she said.
"During the pandemic, Nolan cannot concentrate on online lessons since he, as an ASD student, can hardly focus on electronic devices for lengthy periods as he feels bored. He explores other websites instead of listening to teachers, which makes his learning hard to make progress," she added.
Children have been taking online classes on and off for the last two years during the pandemic, which has brought social and learning difficulties, especially affecting pupils with special education needs.
Peer contact and social relationships have been severely restricted because of pandemic. Given the importance of peer contact for well-being and self-esteem, this can have a negative impact on children's social activity as less social contact is especially critical for SEN students, who often struggle to be accepted or integrated into society, according to a British Journal of Educational Psychology.
The term "special education needs" reflects the broad and diversified group of children and teenagers who require additional support to study and engage with peers in schools.
Many of these children, like Nolan, have pre-existing neurological or neurodevelopmental disabilities, such as ADHD, or learning disabilities like ASD, Intellectual disabilities, traumatic brain injury or other physical disabilities that cause a negative impact on cognitive and academic functioning, can also limit educational opportunities, according to a study from the Institute of Medicine in the US in 2001.
In the last school year, there were 56,640 pupils in Hong Kong with special needs ranging from Attention Deficit Hyperactivity Disorder and autism to physical disabilities in public sector schools, according to the Legislative Council Panel on Education paper.
Before the pandemic, SEN pupils required a variety of inclusive and special education services, including customised education, a reliance on routines and connections that have developed over time and professional support, according to a study from the European Association for Learning and Instruction.
Some pupils have more complex needs, which necessitates a wide range of assistance from community-based organisations, health care providers, and school staff. The consistency and intensity of interventions are the key to children's learning progress, according to autism research.
In Hong Kong, as students are once again back online, parents have become educators to create a supportive learning environment and assist SEN children from online learning.
"ASD students just like my son cannot concentrate on ZOOM classes and have difficulties understanding the content just like other students since teachers teach in a fixed schedule," Wong said.
"I sometimes ask Nolan what he has learned but he is unable to respond because he is unaware of what he has learned," she sighed.
Nolan's assessment scores are declining since he is unable to comprehend what instructors have taught him and is unable to receive direct support from teachers once he does not understand.
SEN kids may not be able to demonstrate their mastery of knowledge or abilities in the same way that other students do during exams.
"The pandemic has caused Nolan to fall behind in school, and the online class is unable to assist SEN kids, such as Nolan, in learning efficiently," she added.
Pandemic research has found that online schooling and management of video-conferencing platforms may be inappropriate for some SEN children who struggle to concentrate more than other students.
"They lose direct assistance from the teachers when they don't understand the content while using ZOOM, plus they understand content slower. These cause inequality when they're learning," Wong said.
Government subsidies have been distributed to all public mainstream schools for additional resources, professional support and teacher training to assist schools in helping students with special educational needs, according to the Legislative Council's education panel.
The annual funding for integrative education has expanded from roughly $1.5 billion to almost $3.6 billion, according to the 2021 policy address.
Chief Executive Carrie Lam Cheng Yuet-ngor said in her policy address that the annual recurrent expenditure on special education has risen significantly from around $2.5 billion to almost $3.5 billion.
Will Low Wai-hei, a 24-year-old teacher at Lutheran School for the Deaf, a special school for secondary school students with hearing impairment, said the government provides appropriate hardware but insufficient software resources.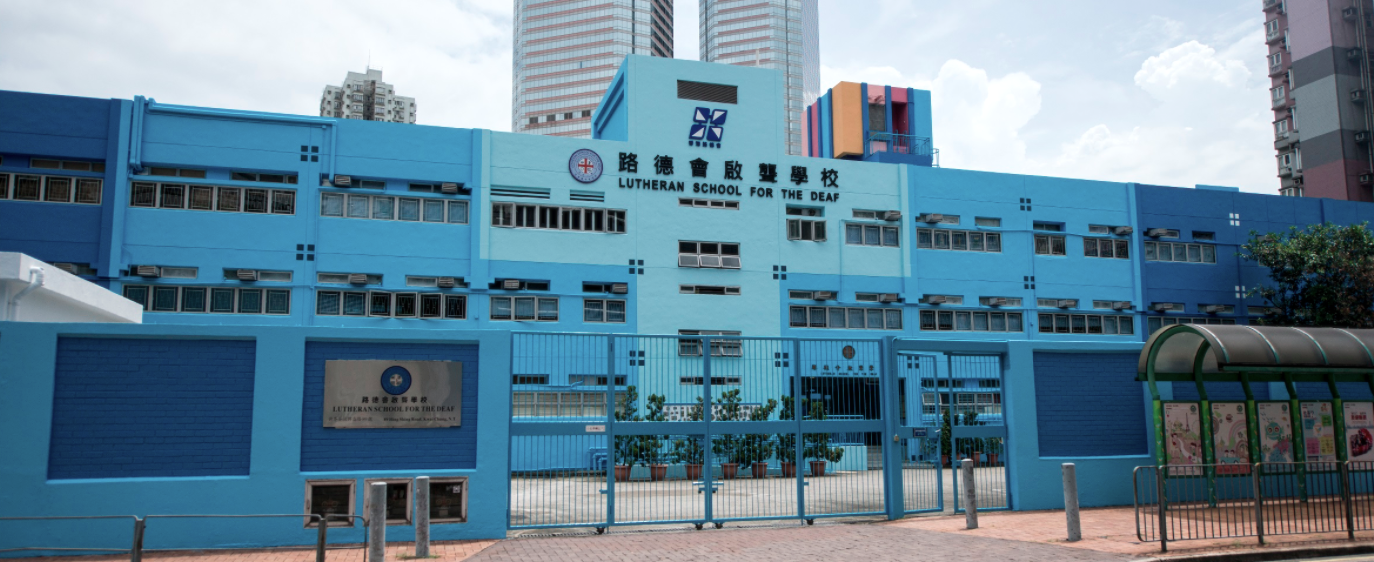 "In most mainstream schools, SEN students are only given extra time in tests or exams. Only a few have speech-to-text machines or other appropriate equipment," Low said.
He said the government should adjust the learning set-ups for SEN students during the pandemic.
"They should be given appropriate assessment accomodation and learning methods so that they can achieve better academic results to provide them with special examination arrangements to ensure that they are equitably assessed," he said.
Some local organisations are trying to fill in the gaps. In November 2021, OriginBit, a technology company, collaborated with children education and rehabilitation organisation Heep Hong Society to teach SEN students fundamental IT skills to aid their future job development, according to OriginBit.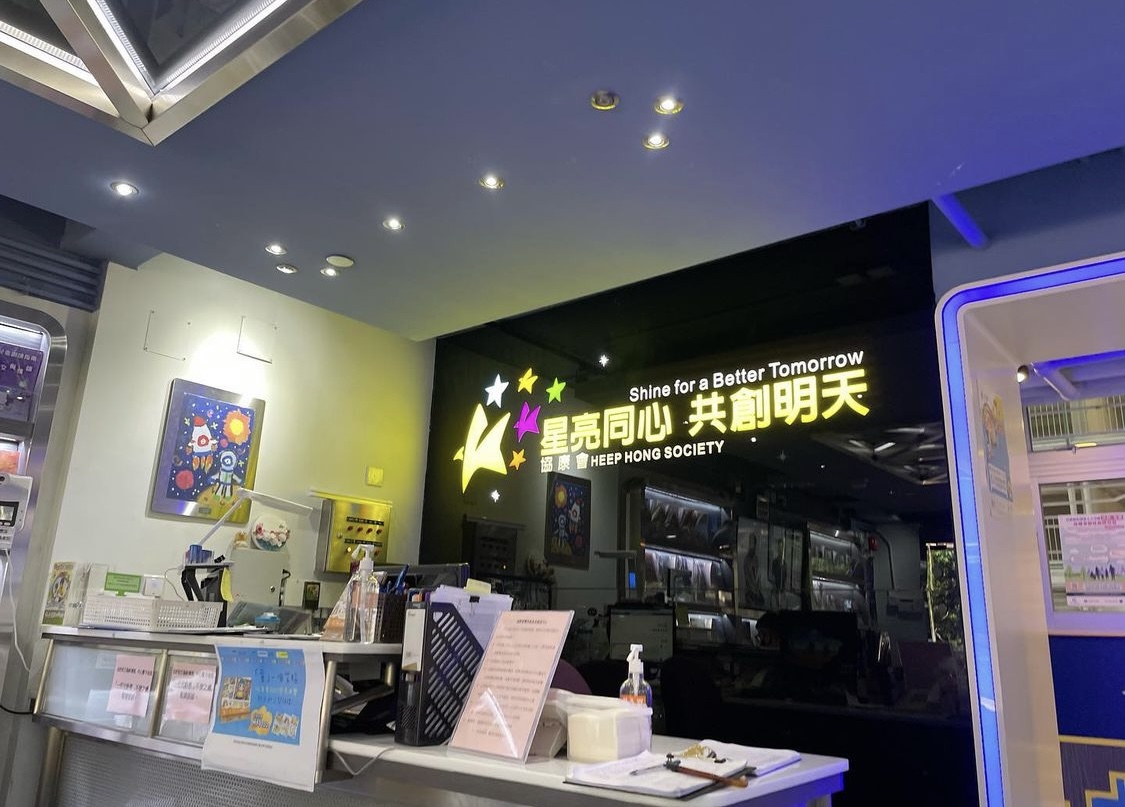 "Our organisation intends to offer SEN students the same possibilities as other students to gain IT skills through a tailored teaching technique designed exclusively for SEN students," said Sam Lam Cheuk-ming, the 26-year-old business manager of OriginBit.
The Education Bureau has been encouraging mainstream schools to adopt the "whole-school approach" model of inclusive education, which includes a "three-tier support model" with tier 1: High-Quality Instruction in the General Classroom, which provides support to all students, tier 2: Small-group Supplemental Instruction, and tier 3: Individualized Reading Instruction. Tiers 2 and 3 are designed specifically for SEN students and aim to provide a suitable learning environment for them.
Wong, the parent of Nolan, said that when children enrol in mainstream or special schools, schools should think of how to help SEN students instead of just focusing on their academic performance when they conduct internal assessment to check the students' learning levels.
"The same level of students should be grouped together after the internal test and professionally educated teachers should assist and consolidate their knowledge," Wong said.
"Otherwise, they would never be able to catch up with other pupils of the same age and will miss out on the opportunity to acquire knowledge on a set schedule," she added.
"The government should allocate more supporting resources to SEN students to ensure they have the same learning opportunities as other students," she said.