Power cut in Tin Shui Wai forced business closure
By: Lokman Yuen

Edited by: Jenny Lam

2022-06-23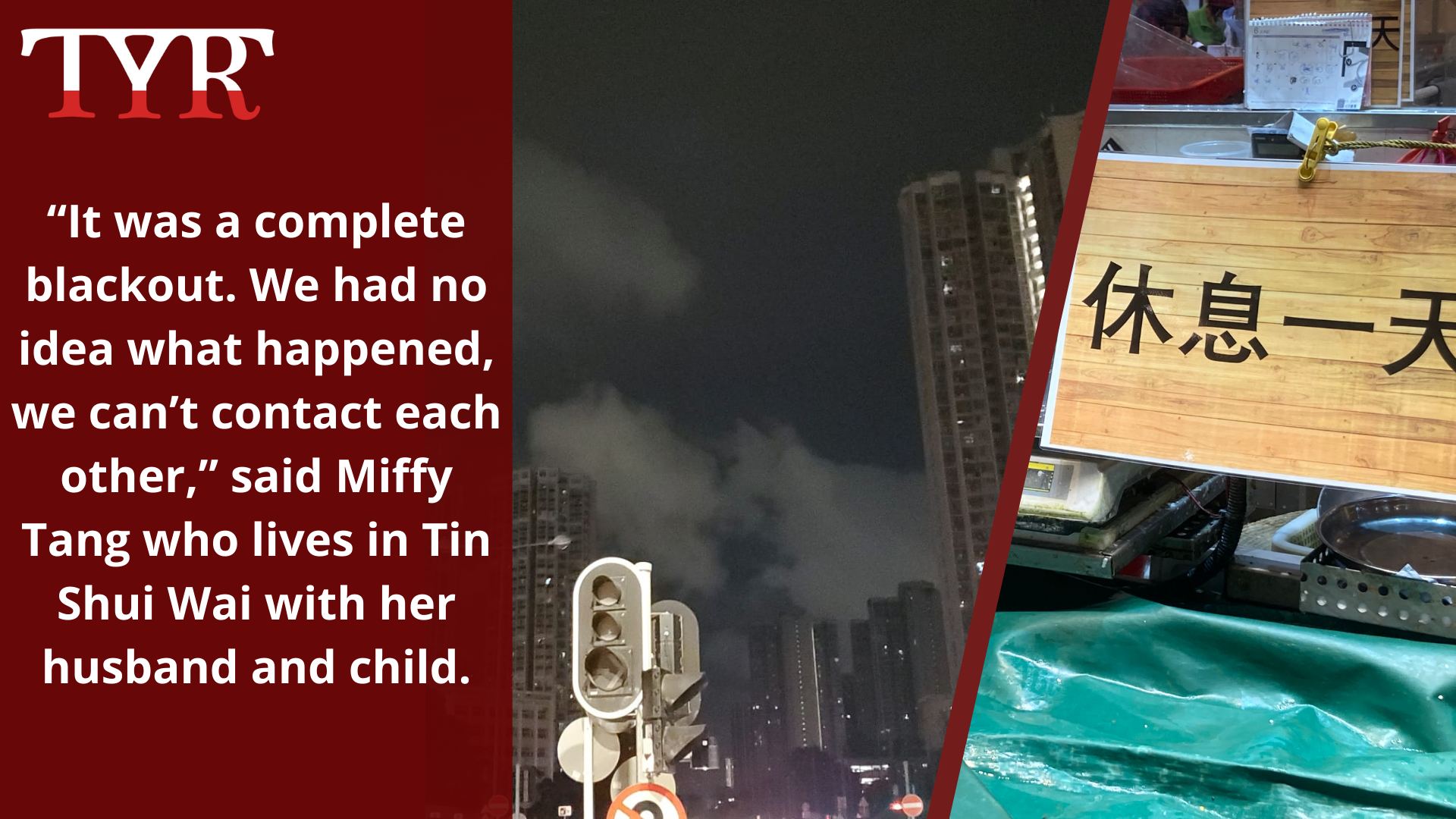 Some 160,000 households in the New Territories West were plunged into darkness on Tuesday evening, "It was a complete blackout. We had no idea what happened, we can't contact each other," said Miffy Tang who lives in Tin Shui Wai with her husband and child. The power supply to all affected areas had been restored by 8 a.m. on Wednesday, However, CLP warned that electricity in the area might remain unstable for a few days. 
Tang, a resident of Tin Fu Court, told TYR that the housing estate was not only affected by the blackout, but also they have no internet to contact others. 
Tin Fu Court is one of four housing estates which had an extensive electricity shortage, along with Tin Ching Village, Tin Ze Village and Tin Yuet Village. Tang had just started dinner with her family at their grandfather's house at 7:15 p.m The sudden blackout forced them to have a candlelit dinner.
She said she was lucky she was able to finish  cooking before the blackout.., Then, she had to climb more than 11 storeys in order to get home to take a bath in cold water and had a night with no air-conditioning or a fan. 
After putting her son to bed with a USB-charged fan, Tang and her husband stayed awake the whole night. They could see there was no light around the housing estate until 2 am. Then the electricity came back at 4:30 a.m. They were hopeful, but only to be disappointed soon after.  Power was not restored until 9 a.m.
CLP Power expected it will take two days to restore power supply to the area, but some fans and air-conditioners came back on this morning. CLP warned that power supply in the area might remain unstable for a few days and urged people to save energy in order to maintain a steady supply. 
"We turned back on all the air-conditioners and fans when the electricity came back. It was such great news," Tang said. She was planning to stay at her grandfather's house, but was relieved when her family could go about their daily lives..
Another Tin Shui Wai resident surnamed Law lives in the area with his wife and child.  They were worried that the food in their fridge would go off and ate all their ice cream.
"Suddenly all the lights went out in every building. We saw that from our window," Law said.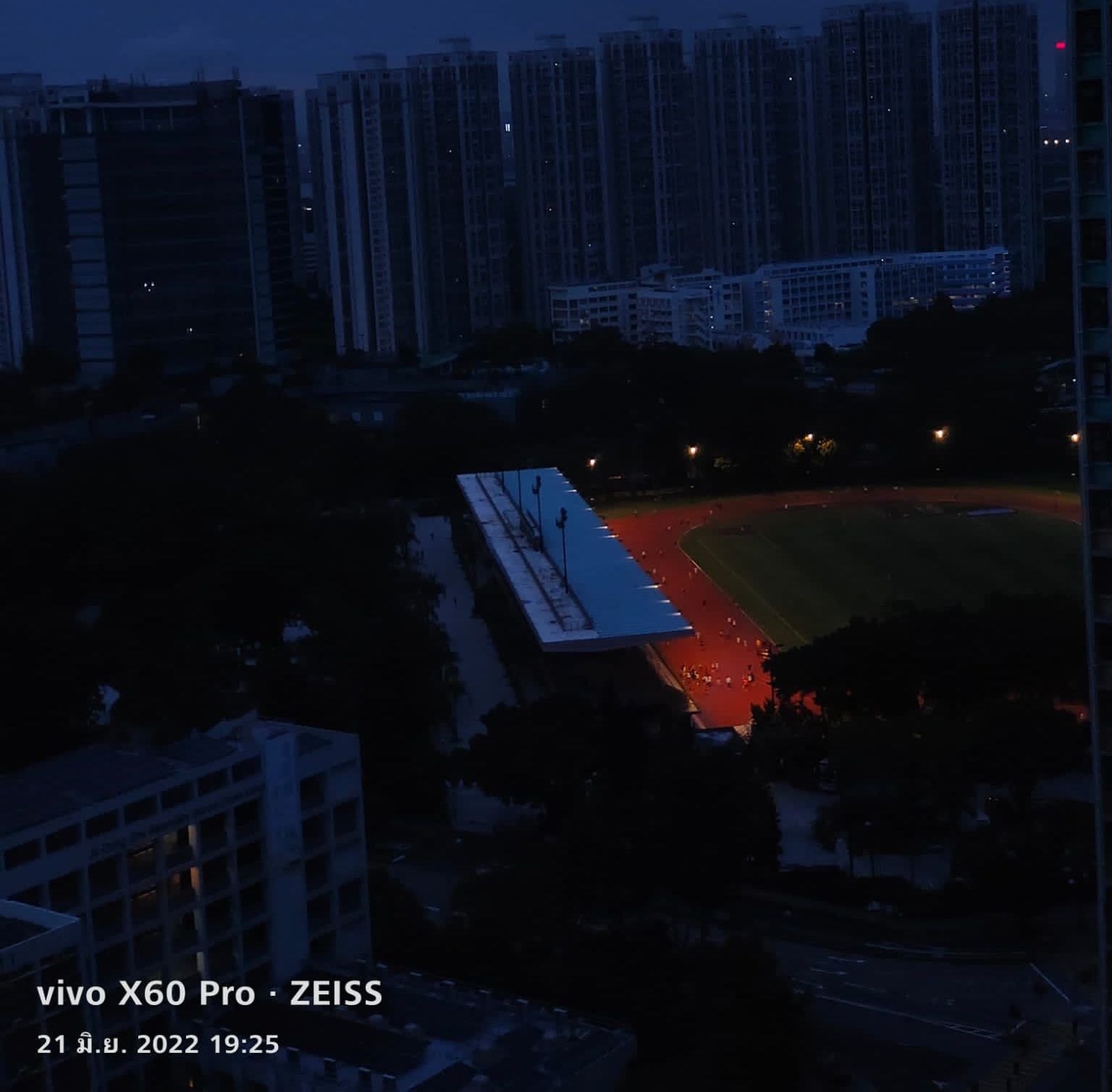 The Law family lives in Ching Moon House, at Tin Ching Estate.  They were planning to stay with relatives if the power didn't come back for a second day. But Law felt lucky when he saw the lights came back on in some of the buildings at 7 a.m.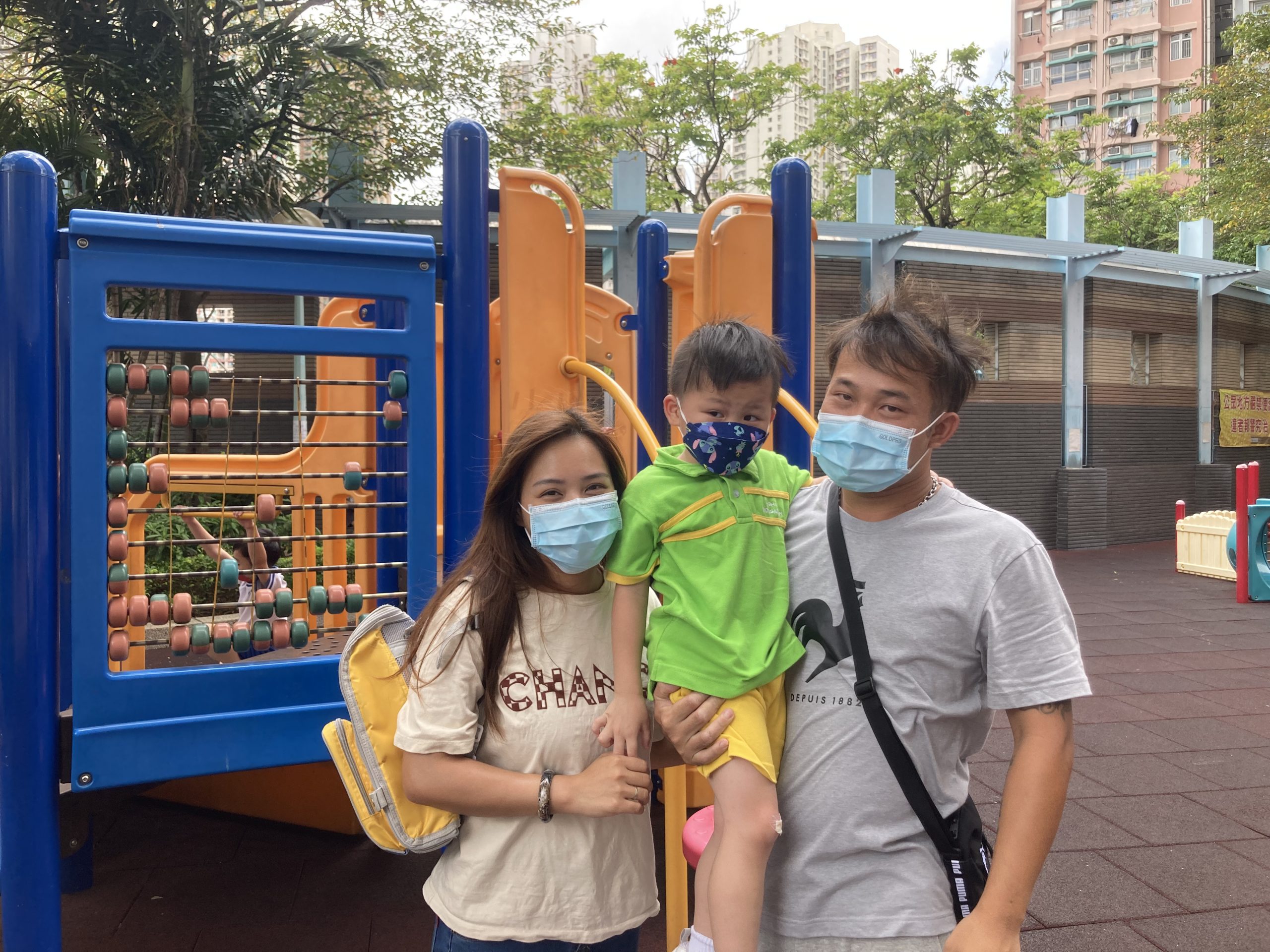 "I think we are lucky because we cook with a gas stove. Plus the electricity came back on this morning," Law said optimistically. He planned to shop for groceries and have lunch after picking up his son from kindergarten. 
Shoppers at the wet market in Tin Shui Wai chatted about their blackout experience with shop owners and students were able to go to school. 
The power cut was triggered when an electric cable caught fire on 8 Kuo Yip Street, Yuen Long. at 7:10 p.m. yesterday. That caused a cable bridge to collapse and disrupted the electricity supply to Yuen Long, Tuen Mun and Tin Shui Wai. Although CLP Power was able to restore supply to 140,000 households, about 20,000 families in Tin Shui Wai spent the night in the dark.