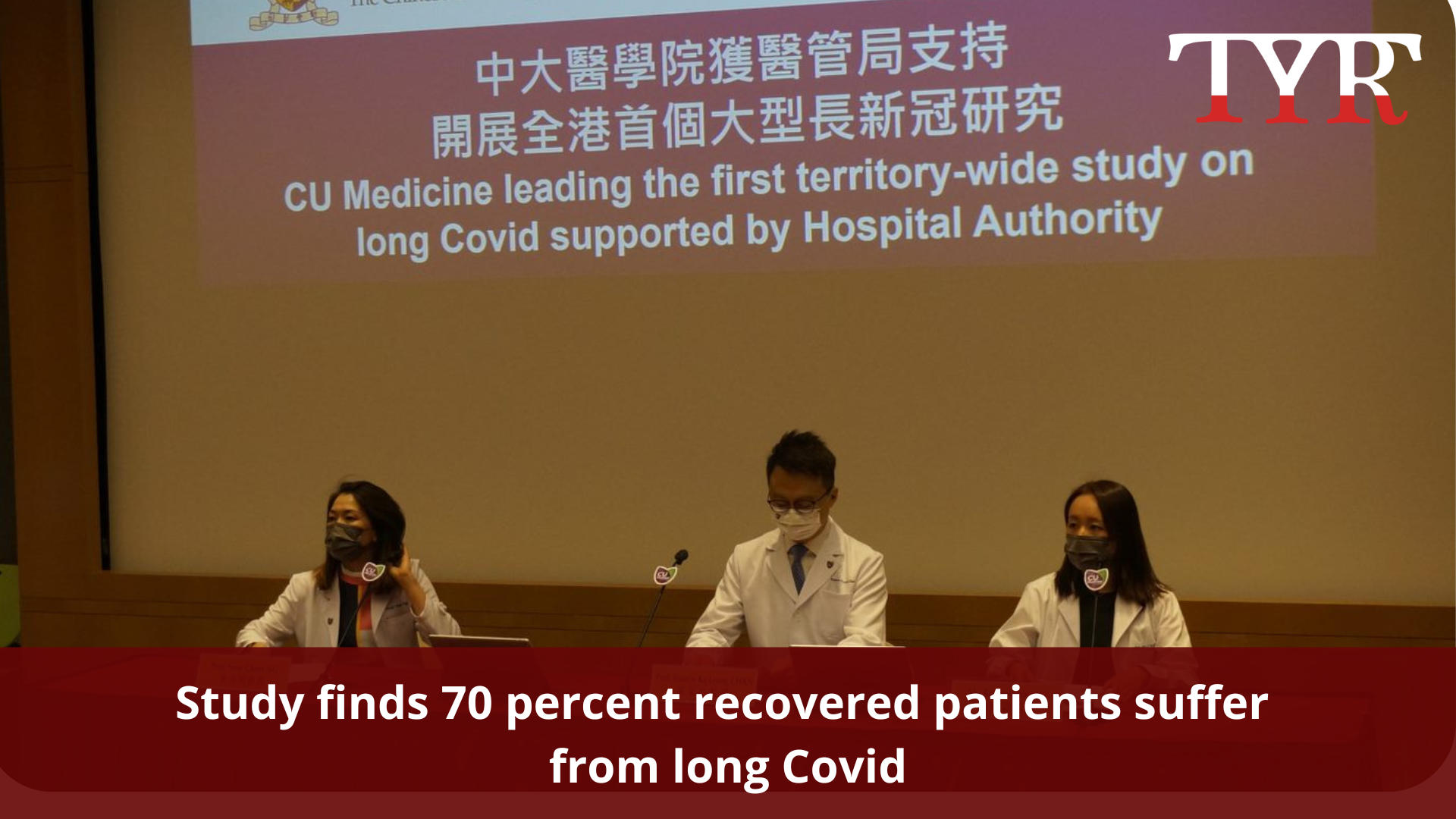 A preliminary study conducted by the Chinese University of Hong Kong in 2022 has found that nearly 70% recovered COVID-19 patients reported suffering from moderate or severe long COVID symptoms such as fatigue and coughing.  
The pilot study that included 554 recovered patients found that fatigue (33.7%) was the most common symptom, with another 23.8%-31.9% reporting respiratory symptoms.
Other "Long COVID" symptoms may include, insomnia, hair loss, anxiety, brain fog, chest pain, shortness of breath, and joint pain. CU Medicine claimed 76% COVID-19 patients had at least one symptom six months after recovery in Jan, 2022. 
With the support of the Hospital Authority, medical researchers announced today that they will launch the first territory-wide long COVID study. The mass study will consist of two parts, an electronic survey and a self-volunteer follow-up in-depth microbiome research, with the purpose of facilitating long COVID healthcare policy, said Dean of CU Medicine Francis Ka Leung Chan. 
The electronic survey will include a question about long COVID symptoms and duration, and seven multiple-choice questions on long COVID. Basic Information including name, age, sex, month of diagnosis, history of hospitalisation and vaccination will also be collected, but not phone numbers or HKID number. The authorities expect at least 10,000 respondents.  
Physical poster with QR code of the electronic survey will be displayed at Western and Chinese medicine outpatient clinics under the Hospital Authority.   
Respondents can also apply for the second phase of the study. This involves microbiome analysis of up to 1000 volunteers through bi-annual stool sample donation, for up to three years.