Calls in Brisbane to abolish the monarchy on Australia's National Day of Mourning
By: Angela Huang

Edited by: Hamish CHAN

2022-09-22
Hundreds of people marched in the Brisbane's Central Business District to oppose the British monarchy on the National Day of Mourning for Queen Elizabeth II.
The organisers, the Warriors of the Aboriginal Resistance (WAR) said they were "against racist colonial imperialism".
"This is a stance against the continued crimes committed against marginalised First Nations, black, brown and Asian communities," the group posted on Facebook last Tuesday.
Queen Elizabeth II died at the age of 96 at Balmoral Castle in Scotland on Sept. 8.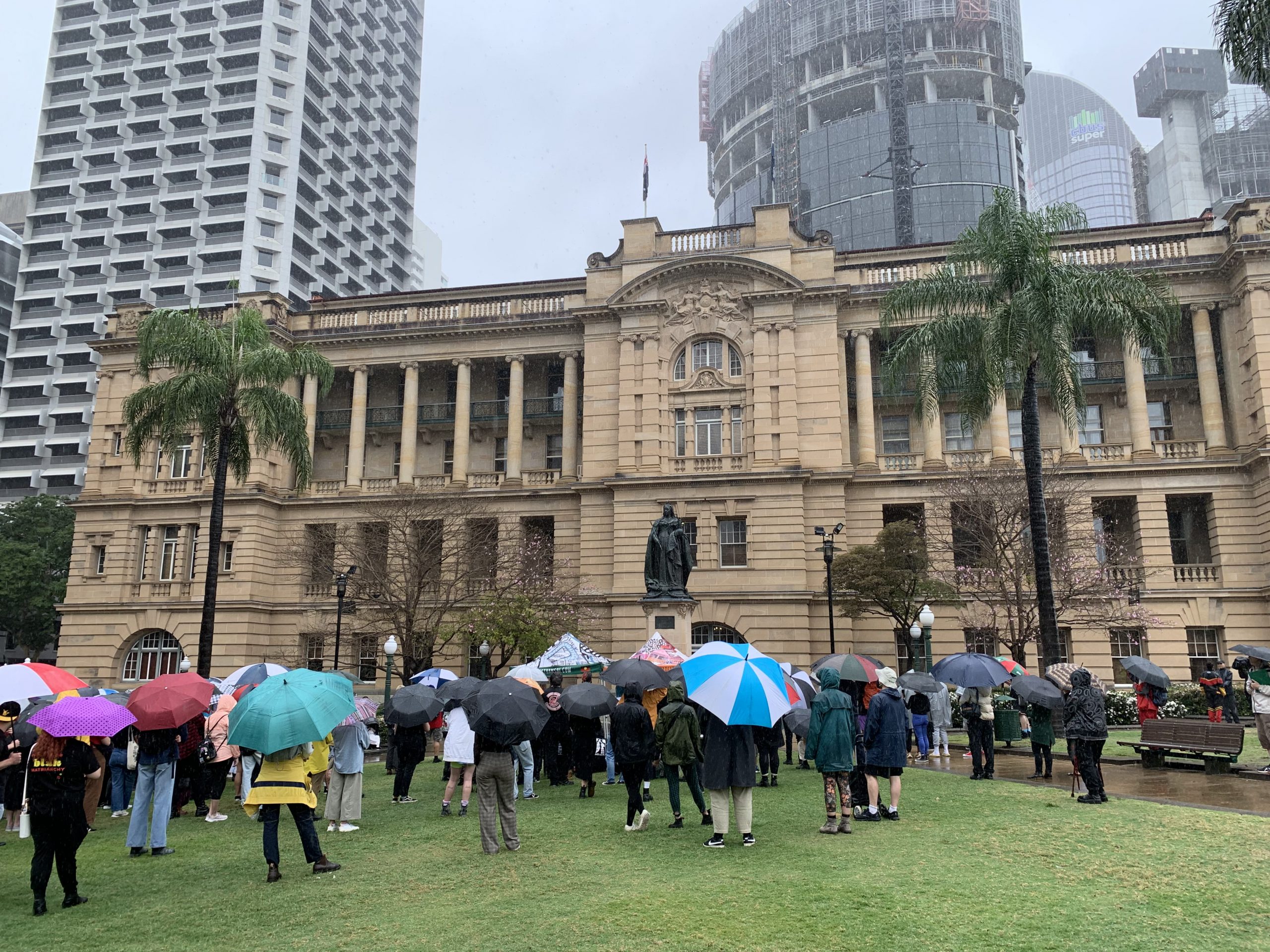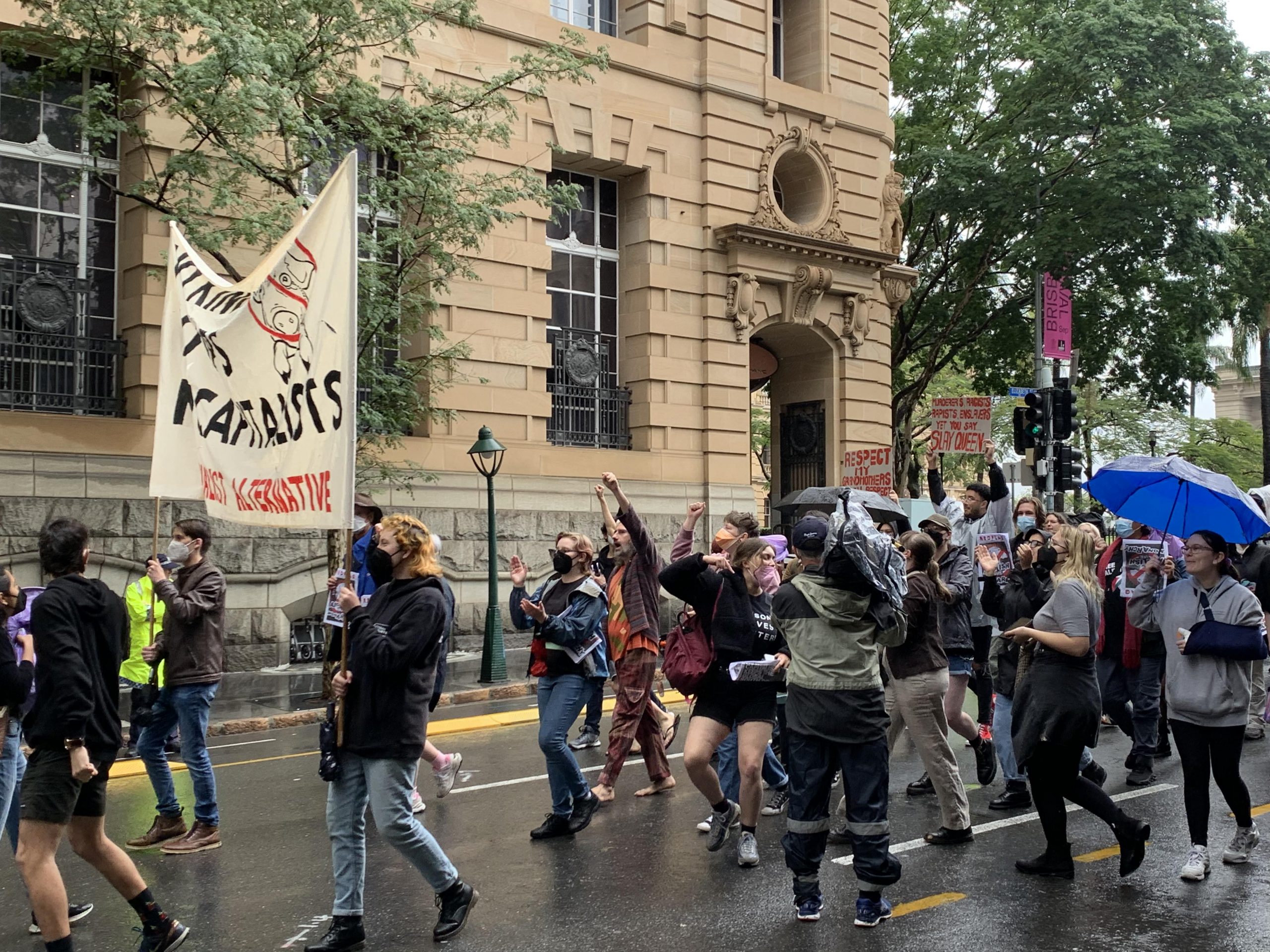 Steve Miles, 25, joined the protest even though he is not an indigenous Australian.
"The bloodshed… the English monarchy has crossed the world and they're talking about respecting the dead," said Miles. "I think it's more important to respect all of our own ancestors who brutally had their lives changed irreversibly by this brutal regime."
For more than a century, the Australian government has been criticised for its treatment of indigenous Australians.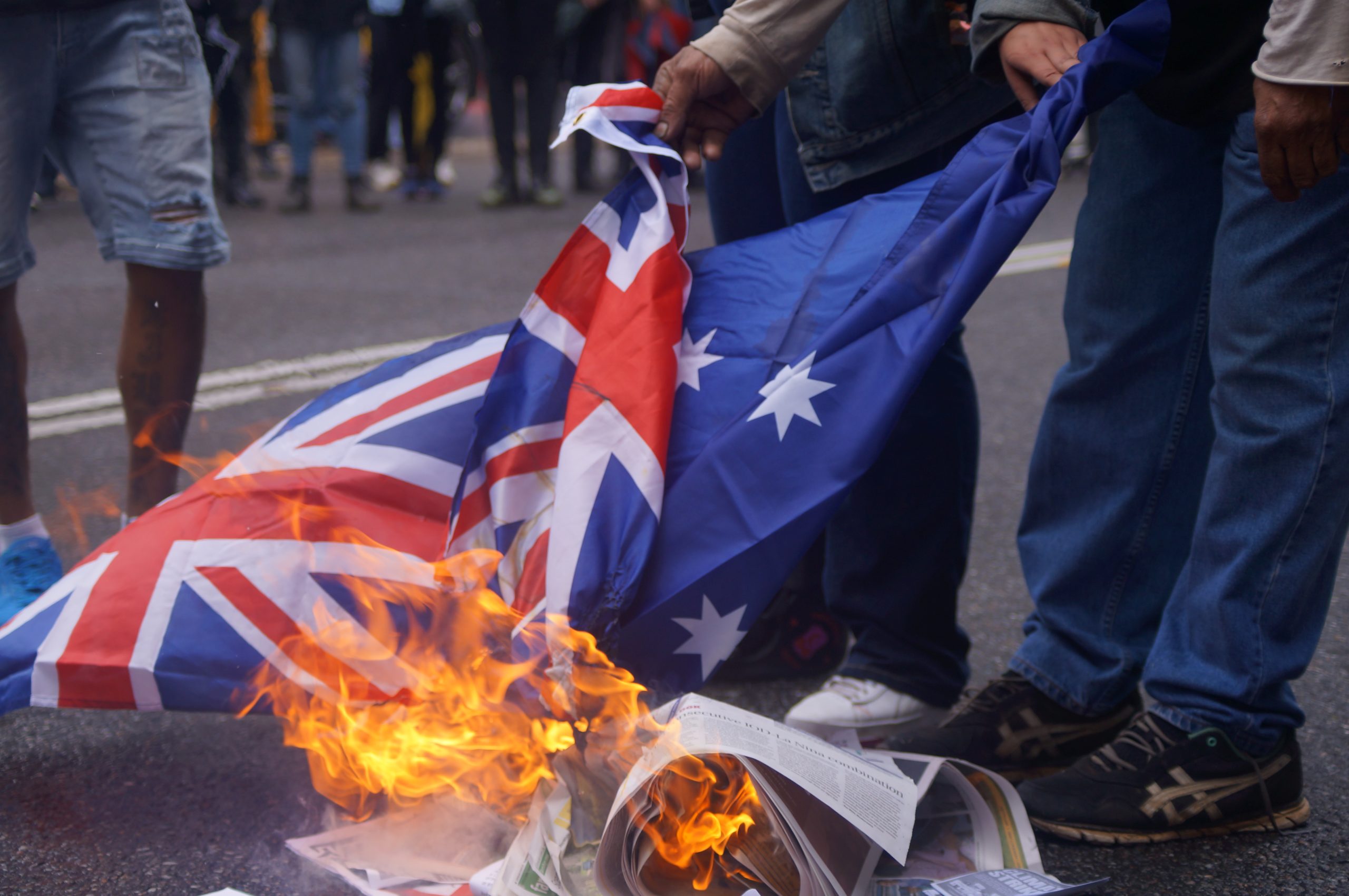 A few streets away at King George Square, dozens of people assembled to watch a live stream of the memorial service for Queen Elizabeth II held in the Great Hall at Parliament House in Canberra.
Becky Wlloyd, 39, said she was here to pay respects to the Queen.
"I guess I wouldn't really call myself a royalist person, but I do think it's an important moment in history,' said Wlloyd. "Although there has sometimes been controversy around what royalist or monarchy means, I think that there had been some really positive things and so I'm paying my respect to her and to what she has contributed to."
The bells at Brisbane City Hall chimed 70 times at 12:00 pm, in memory of the Queen's reign.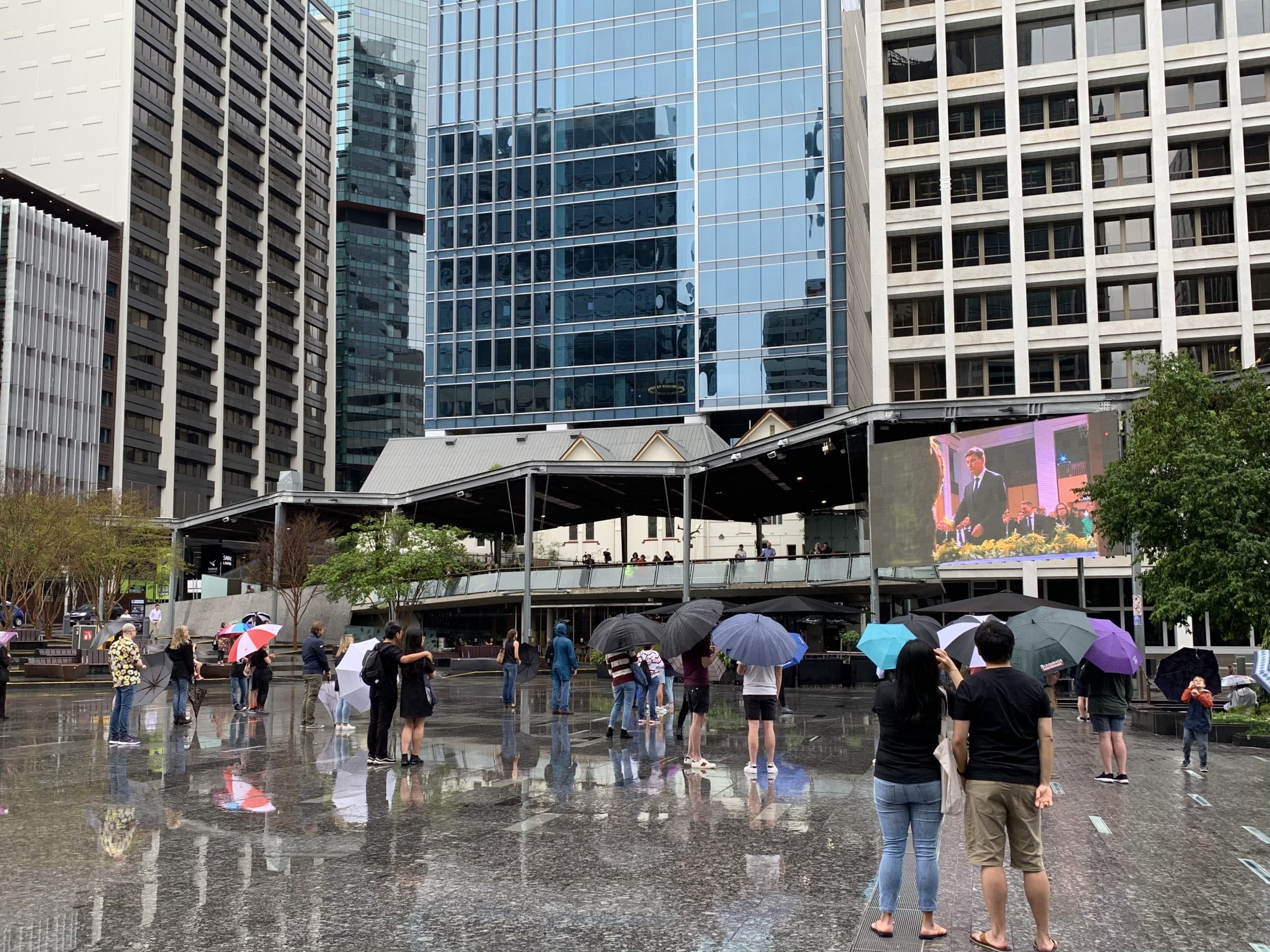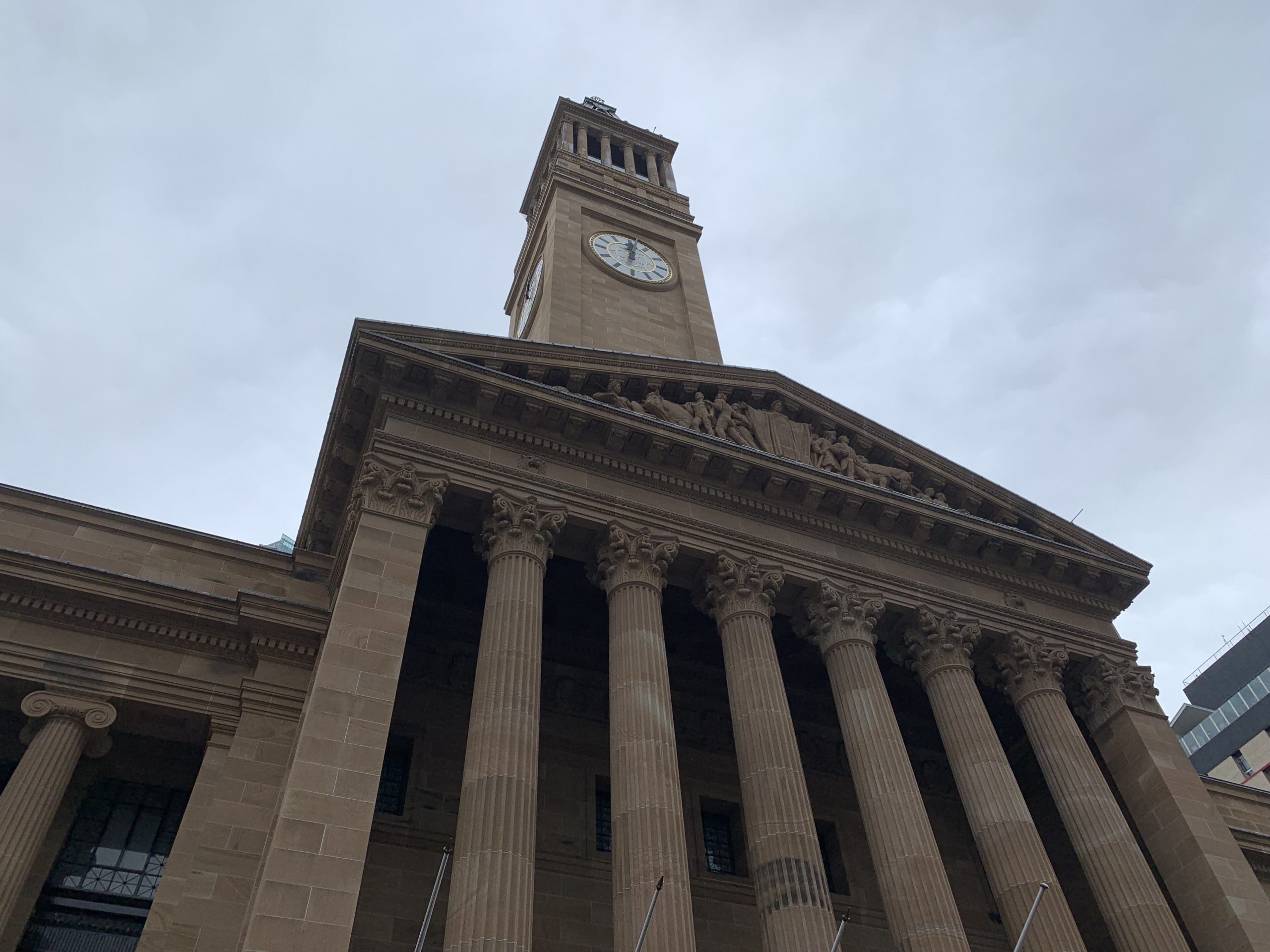 Between 1905 to 1967, children of Australian Aboriginal and Torres Strait Islander descent were forcibly removed from their families and placed in the white society, under acts of different states.
These children, known as the "stolen generation", were taken to places like church missions and white foster homes. They remained under government control until they were 18 years old.
In the memorial service held in Canberra, Australia Prime Minister Anthony Albanese said Queen Elizabeth II "represented more than the monarchy".
"Perhaps the greatest tribute we can offer her family and her memory is not a marble statue or a metal plaque," said Albanese. "It is a renewed embrace of service to the community. A truer understanding of our duty to others. A stronger commitment to respect for all. This would be a most fitting memorial, to a magnificent life."
The Australian government announced Sept. 22 as a one-off public holiday of mourning in honour of Queen Elizabeth II.