Premier League Opening: Kitchee 1-0 Eastern
By: Nick Yang

Edited by: BellaHuang

2021-10-24
In the opening game of the 2021/22 Hong Kong Premier League on Saturday afternoon, Kitchee, the champion of last season, beat the Eastern by one goal at the Mong Kok Stadium.
In the 14th minute, Gavilán, No. 11 of Kitchee, used a made-up shot to score, which made his team win.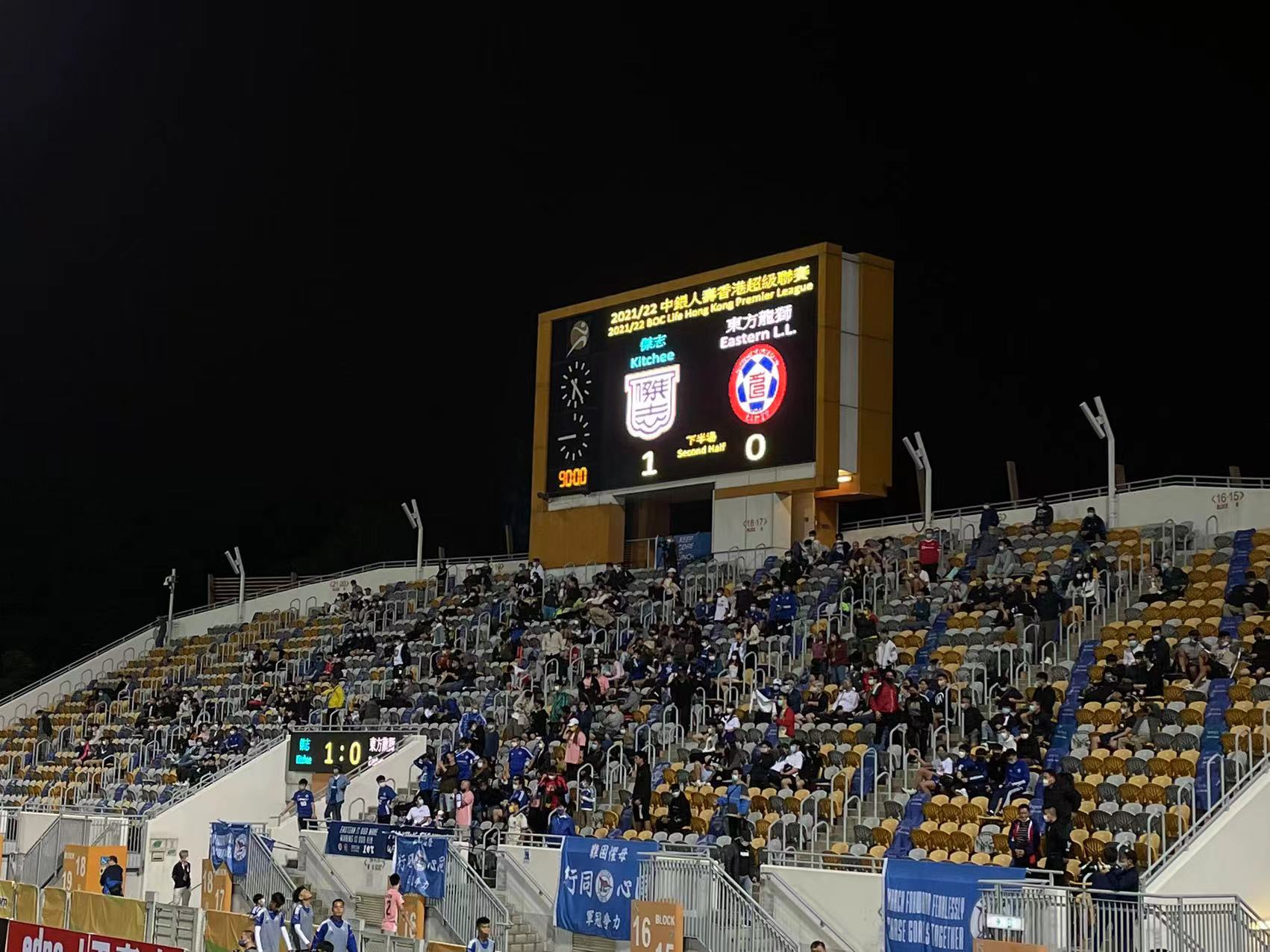 Under the current COVID-19 prevention policy, the stadium can only accommodate up to 4,800 spectators, compared to 6,664 before the pandemic. 3,163 people came to watch today's opening battle, reaching 65% of the maximum capacity. 
"The fans here are very enthusiastic. I've never been so close to the players in the game," said Wang Jida, a university student who came to watch the competition for the first time.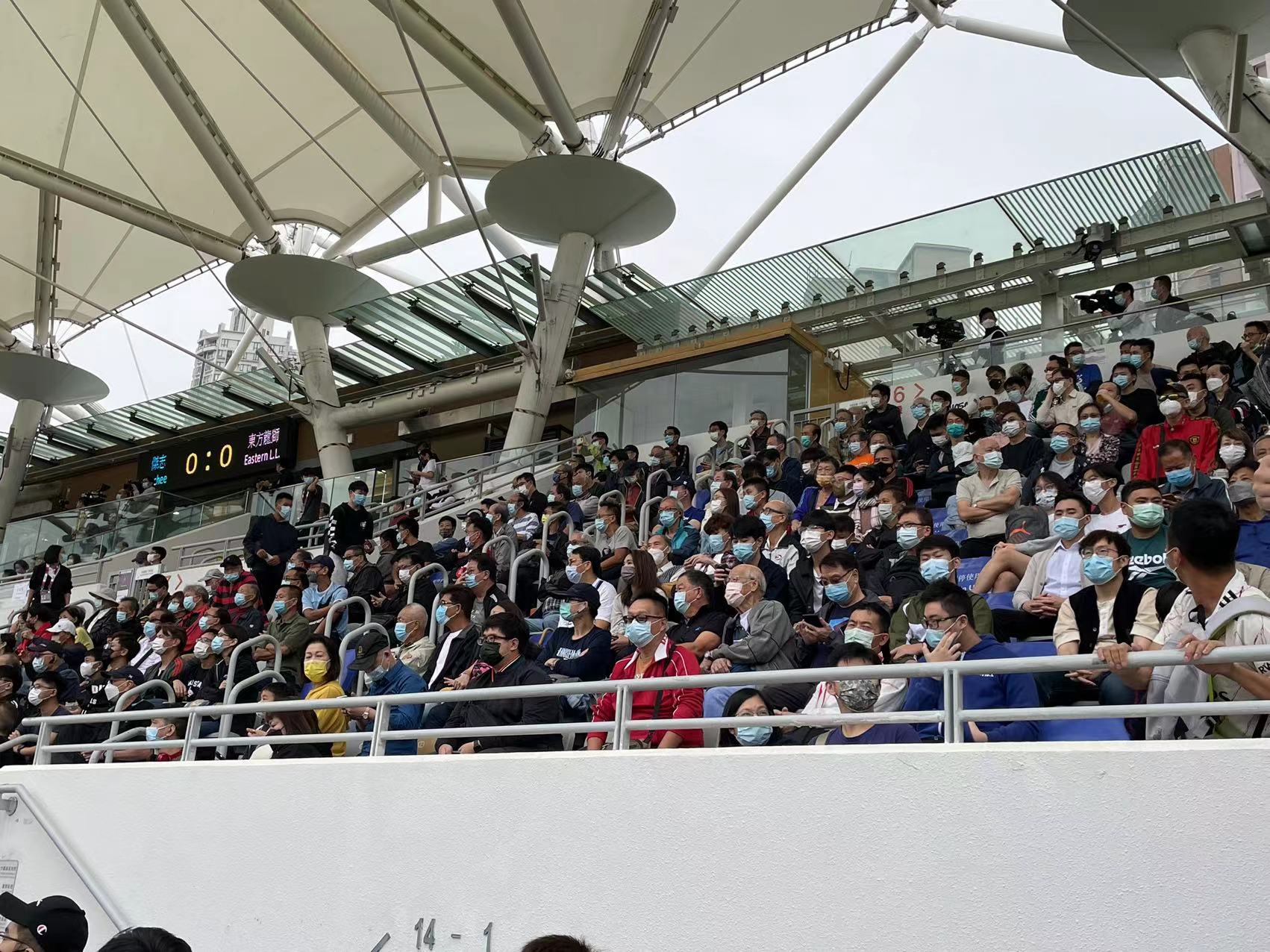 The opening game is the focus of the league as the two teams were the champions and runners-up last season.
Kitchee got 37 points last season to win the title while Eastern got 34 points, only one victory from the championship.
Last time the two teams met in the League, Kitchee defeated Eastern 2-0, which directly led to the latter ranking second with a victory gap. This time they still cannot get a result of victory.
The competition rules of this season are the same as last season. The eight teams will play in three cycles. After the first two cycles, the top four in the tables enter the "Championship group" to compete for the title in the last cycle, while the remaining four teams enter the "Challenge group", in which they need to avoid ranking the last and being regulated.
HK FC and HK U23 have newly joined the Premier League this season. The returning teams are Kitchee, Eastern, Lee Man, Southern District RSA, Tai Chung, and HK Rangers. 
"This year's champion will probably still be Kitchee. Only Eastern and Li Man have the strength to compete with it," said Steven Zhu, an audience member who used to be a captain of a college team.
Other competitions this year include the Sapling Cup, which gives young players more opportunities to play in games by requiring and the  Football Association Cup, which was cancelled last year due to the pandemic. 
The Hong Kong Premier League's inaugural season began in 2014. It is the top-division football league in Hong Kong.
This season will be the eighth season of the Hong Kong Premier League, which is expected to last for eight months and will end on May 29 next year. Kitchee has won five titles in the past seven seasons.