These days, a strong sense of vulnerability has infected Chinese students, no matter where they are. Back home, a medical student at the prestigious Fudan University in Shanghai was poisoned to death in April due to "trivial" grudges. Overseas, two Chinese students at the University of Southern California were fatally shot last year. Lately, one of the three victims who died in the Boston marathon bombings was a postgraduate student from China.
With the lives of several young adults claimed in various incidents, particularly due to escalating campus violence both at home and abroad, many Chinese students in their twenties have responded by sending one another complimentary messages via social networking sites, particularly expressing gratitude towards their peers for not killing them.
Previously you would not have expected this group of single child, often referred to as the "spoiled generation", to say even a single word to thank their parents for raising them up. Now as they feel that their peers can not only surpass them academically, but can even take their lives if relationships turn sour, they are prepared to beg for mercy from people around them because any kind of self-protection seems to be insufficient to keep them away from danger.
Campus violence is by no means something new, even in mainland China where people always talk about "harmony" and gun possession is prohibited. In 2004 when I graduated from primary school, Mr Ma Jiajue, an undergraduate at Yunnan University, smashed four of his classmates with a hammer in my hometown Kunming due to disputes over playing cards. Even though I knew nothing about journalism at that time, I could not avoid encountering hundreds of thousands of arrest warrants posted on the city's road poles, which were usually covered by STD ads.
Several months after Mr Ma's murder trial and execution, I was admitted to the secondary school affiliated to the university. My father, who also graduated from that 80-year-old university, once said to me: "My boy, you might consider studying at my alma mater in six years. It is the top university in our province. Its history is long and equipment advanced. Moreover, you do not need to travel thousands of miles away and suffer from the bad food and climate there..."
"What? I don't want to die that early," I yelled despite impoliteness.
"But now it is safe! Ma was executed," said my dad.
I countered: "I don't want to be killed by people like Ma, plus it is shameful to be cited as Ma's fellow alumnus after my graduation."
With an unprecedented deployment of 1.7 million police officers nationwide to search the suspect, the case of Ma Jiajue was solved in only four months. However, Ms Zhu Ling, a talented chemistry student at Tsinghua University who was poisoned by a friend, was not so lucky. For nearly two decades, she has been suffering from severe pain due to thallium poisoning. No one has been held responsible. One widely-reported suspect is Ms Jasmine Sun Wei, who was close to Ms Zhu at the time. Previous media reports and online rumours suggested that she had access to the fatal metallic element and lived in the same dormitory with the victim. Ms Sun was even accused of putting the toxic chemical to her roommate's water due to "jealousy."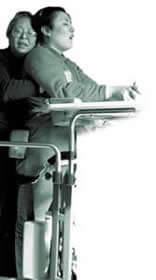 In early May, the two-character name "Zhu Ling" was considered sensitive by China's internet censors, as several celebrities on China's micro blogs with more than 30 million followers each voiced concerns over her case and more than 140,000 online users appealed to US president Mr Barack Obama on the White House's petition website to get justice done to the woman whose nervous system was permanently damaged.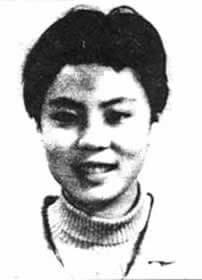 With mounting public pressure, information about the 40-year-old paralysed and diabetic patient has been temporarily unblocked, and state media including Xinhua, People's Daily and China National Radio have published stories and commentaries to press for a thorough investigation.
What shall I say as a mainlander studying in Hong Kong? Thank God, I am in a city with a remarkably low crime rate. But wait a minute. As a witness to a dormitory bullying case at HKBU where one of my friends was beaten by his roommate, I still feel insecure even though the attacker was expelled. As a Chinese proverb says, one should harbour no intention to harm others but guards against attacks by others. The first half of the advice is virtuous, the latter half is vital as it is about saving one's live.
Ms Zhu Ling (right), a top student who won many awards in music and swimming competitions, has been rehabilitating with the help of her mother since being poisoned allegedly by a friend in 1994. 
[author] [author_image timthumb='on']http://tyr.journalism.hkbu.edu.hk/wp-content/uploads/2013/10/Cheng_Profile_Ph.jpg[/author_image] [author_info]Born in Yunnan province in southwest mainland China, Song Cheng spent his first 17 years striving to survive countless waves of school exams until setting foot in Hong Kong in 2010. He used to be in science class, but has now developed extensive interests in liberal arts and social sciences, with particular affection to reading non-fictions of China. Having reported mainly on society and politics beat in the past year, Cheng is writing his analyses on China affairs.
Written by Song Cheng 
Read his other works at http://tyr.journalism.hkbu.edu.hk/?author=13. [/author_info] [/author]