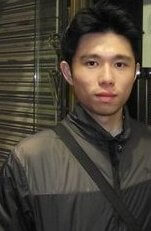 In the April issue, we shed light on the long-neglected issue of child poverty that has seen one in five children fall below the city's poverty line in recent years.
With the proposed plan to launch 15 years of free education still in its infancy, the government has continued to overlook the plight of our city's underprivileged children by dragging its feet on the establishment of a child commission championed by lawmakers.
We also give you an inside look at what's behind the scenes of brightly-lit nightclubs across town, as our reporters have discovered the burgeoning practice of recruiting foreign exchange students as facilitators, who are secretly paid for bringing in other young overseas customers.
On the business front, we offer a glimpse into the emergence of the octopus card to as a means of payment for online shopping, made possible by the partnership between the city's Octopus Cards Limited and China's online shopping giant Taobao, and whether it would pose a potential threat to local banks.
Editor-in-chief
Brian Yap