Admiralty a year later: An event guide to the 1st anniversary of Occupy Central
By Crystal Tse and Viola Zhou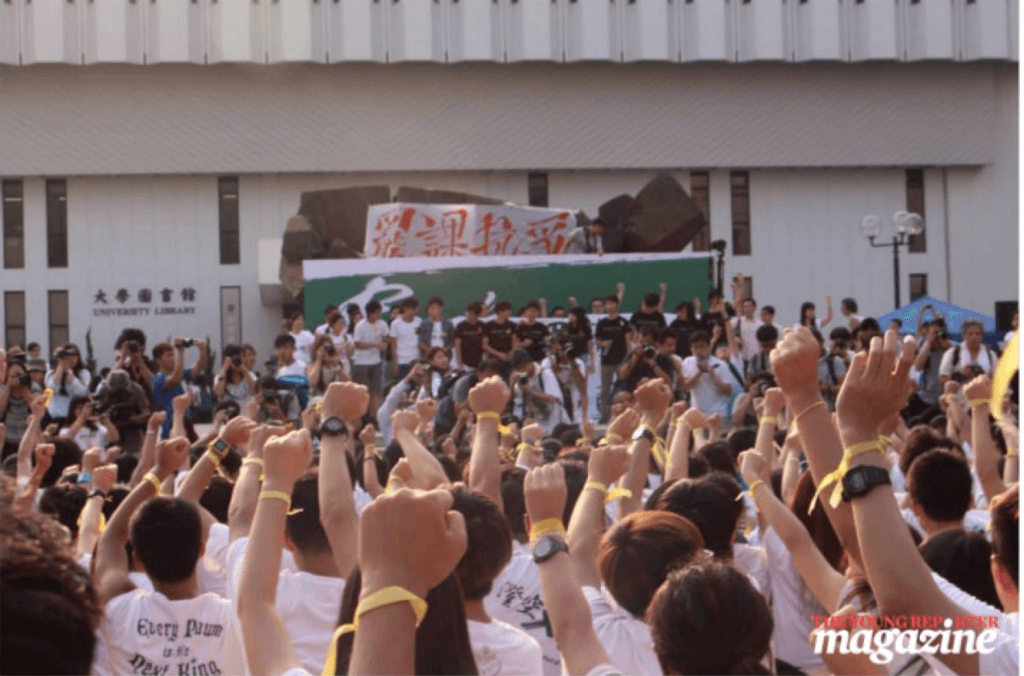 Monday 28 September marks the one year anniversary of the 79-day Umbrella Movement's emergence. Groups and parties are hosting events to recapture the civil disobedience campaign that caught the world's attention.
The movement was Hong Kong people's attempt in forcing the Beijing government to concede and overthrow the Standing Committee of the National People's Congress's "831 Decision", which gives the 1,200-member Election Committee, dominated by the pro-Beijing camp, the right to nominate Chief Executive candidates.
Accusing the proposal of being a "fake universal suffrage", participants of the Movement, mostly students at the beginning, occupied the forecourt of the government headquarters that was dubbed the "Civic Square" in Admiralty. The movement intensified quickly as police deployed tear gas, which ignited thousands of citizens to take it to the streets. The occupation soon spread to Causeway Bay and Mongkok.
Earlier in June this year, the Legislative Council rejected the political reform proposal with a 28-8 vote, featuring an embarrassing walked out in wait for an unpunctual lawmaker to the city's most important vote that would have allowed Hong Kongers to cast a vote in their own Chief Executive election had it been passed. As the year gone by, the big question "What's next?" -- is also a question that events around the city aim at answering.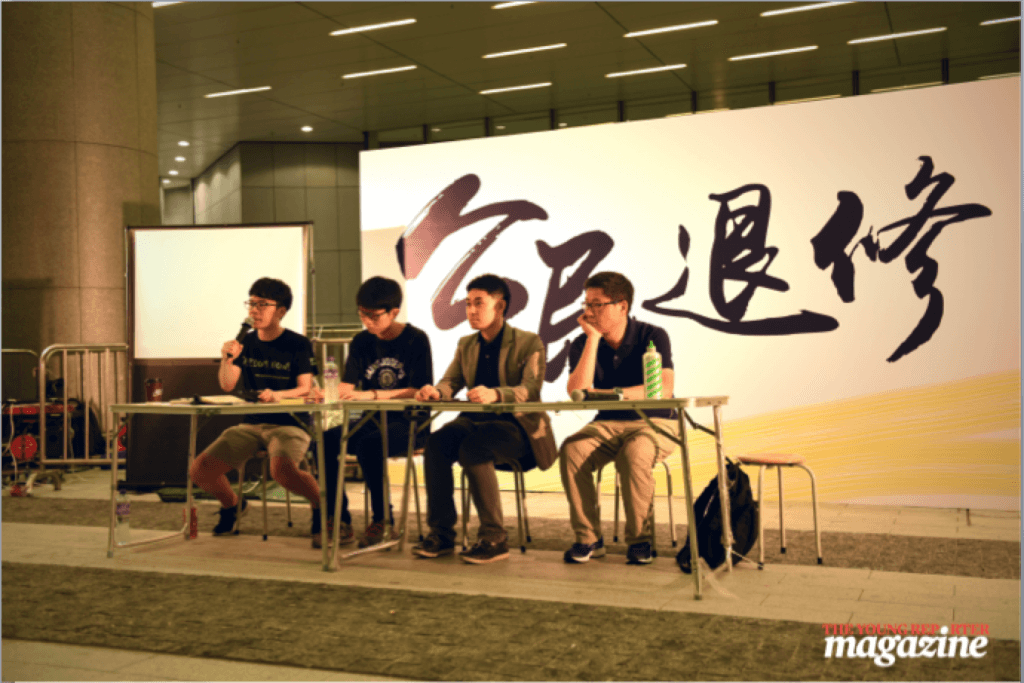 Organisers and student leaders of Occupy Central will reflect on last year's movement and discuss Hong Kong political future with the public.
Organiser: Hong Kong Federation of Students and Scholarism
Time: September 26 1- 9 pm, September 27 1- 5.30 pm
Location: Tamar Park and Legislative Council protesting area, Admiralty
Anti-political-prosecution Meeting
Members of several umbrella groups will stand in silence for 15 minutes beginning at 5.58 pm, the time when the police used tear gas in Admiralty a year ago. Discussions will be held there before and after the stand-in.
Organiser: Umbrella Groups
Time: September 28, 4.30 pm
Location: "Lennon Wall", outside Central Government Complex, Admiralty
A series of "civic forums" will be held in the Chinese University in Hong Kong for reflection and discussion on the Umbrella Movement. The organiser will also play a movie about the movement and hold an "Umbrella Arts" exhibition.
Organiser: Chinese University Student Union
Time: September 28, 12- 10 pm, September 29, 12- 12 am, September 30, 12- 4 pm
Location: Chinese University of Hong Kong, University
Christian events
Umbrella Movement Commemoration Prayer
Cardinal Joseph Zen Ze-kiun will lead a prayer to commemorate the Umbrella Movement and express the determination to fight for Hong Kong's democracy.
Organiser: Justice & Peace Commission of the H.K. Catholic Diocese
Time: September 28, 8 pm
Location: Legislative Council protesting area, Admiralty
Umbrella Movement Commemoration Mass
Organiser: Father Franco Mella
Time: September 28, 4 pm- 5.30 pm
Location: "Lennon Wall", outside Central Government Complex, Admiralty
9.28 1st Anniversary Memorial Service
Organiser: City Concern of Christians
Time: September 28, 4-8 pm
Location: Legislative Council protesting area, Admiralty
Artistic events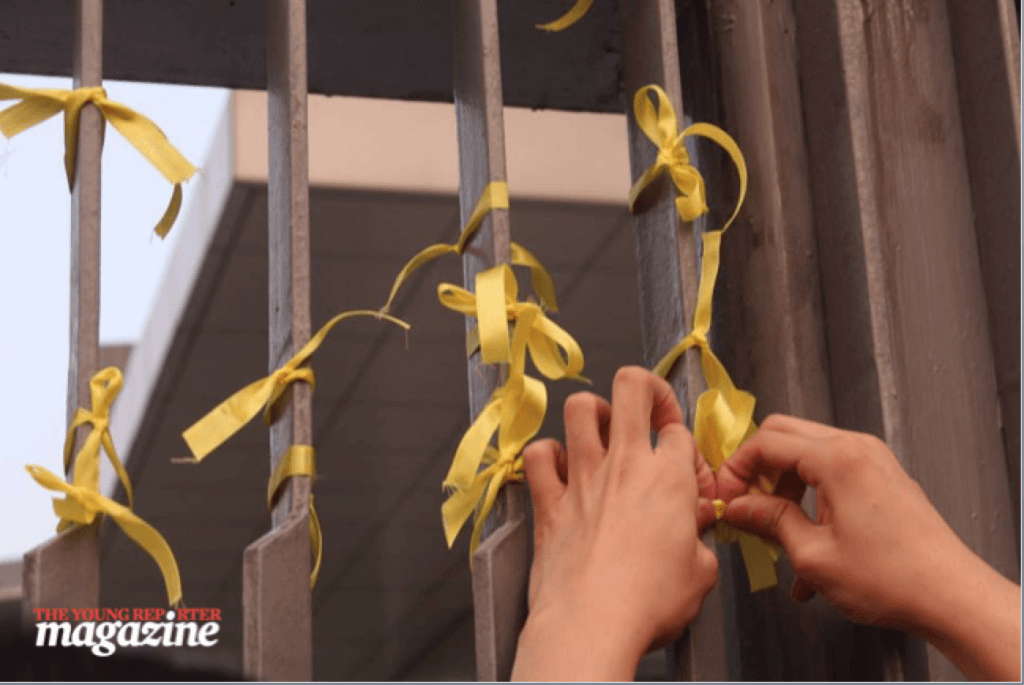 Organiser: Umbrella Artfair
Time: September 28, 2.30 - 4pm
Location: outside Central Government Complex, Admiralty
Hereafter: Objects from the Umbrella Movement Exhibition
Organiser: Umbrella Movement Visual Archive
Time: 2-8pm, September 26 - October 16
Location:Woofer Ten, 404 Shanghai Street, Yau Ma Tei and 12/F, Foo Tak Building, 365 Hennessy Rd, Wan Chai
Others
Organiser: Citizen Charter 617
Time: September 27, 4- 6 pm, September 28, 3- 5.30 pm
Location: Legislative Council protesting area, Admiralty
Organiser: People Power
Time: September 28, noon
Location: "Lennon Wall", outside Central Government Complex, Admiralty
Anti-Occupy events
Demonstration calling for the Occupy organisers to be prosecuted
Organiser: Defend Hong Kong Campaign
Time: September 28, 1.30pm
Location: from Hang Lung Centre, Causeway Bay to Admiralty
Demonstration against the pan-democrats 
Organiser: co-organised by several anti-Occupy groups
Time: September 28, 2.30-6 pm
Location: from Charter Garden to Central Government Complex, Admiralty
(Copy-edited by Nathaniel Suen)