Silent Talk: The Voice to be Heard
A deaf pupil speaks about his struggles and needs in life
by Henry Wong & Winnie Ngai
His hands move to make signs. He talks silently. This calm and ambitious man had lost his hearing after a serious illness in infancy.
Martin Wan, a deaf student recalled his growth journey as an unsound person in the society.
"I daydreamt in class," Wan said. Life did not go smoothly in the beginning since sign language is not common in Hong Kong. Martin felt embarrassed and uncomfortable when his classmates forced him to talk by lips in secondary school. "I feel like being discriminated," he said. Loneliness and sadness came together as no one was willing to talk to him in class.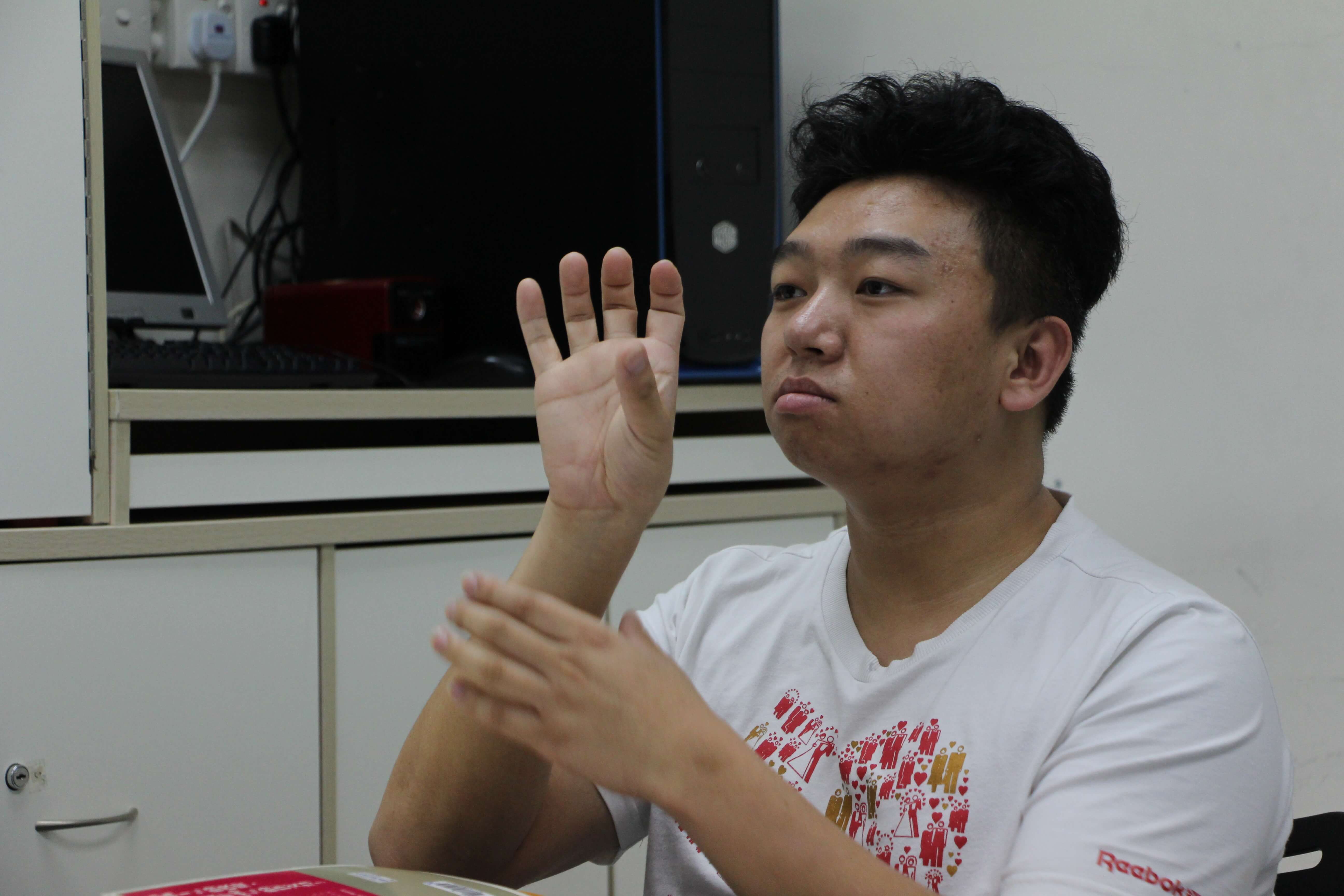 There are more than 155 thousand of hearing impaired people in Hong Kong, according to the figure of the Census and Statistics Department in 2015. However, the public often misread the deaf minority. "People thought they need to shout when they communicate with us, "Wan shook his head. He explained that hearing impaired people can understand the meaning by using hand-signs and reading lips.
"It is no need to shout," he said.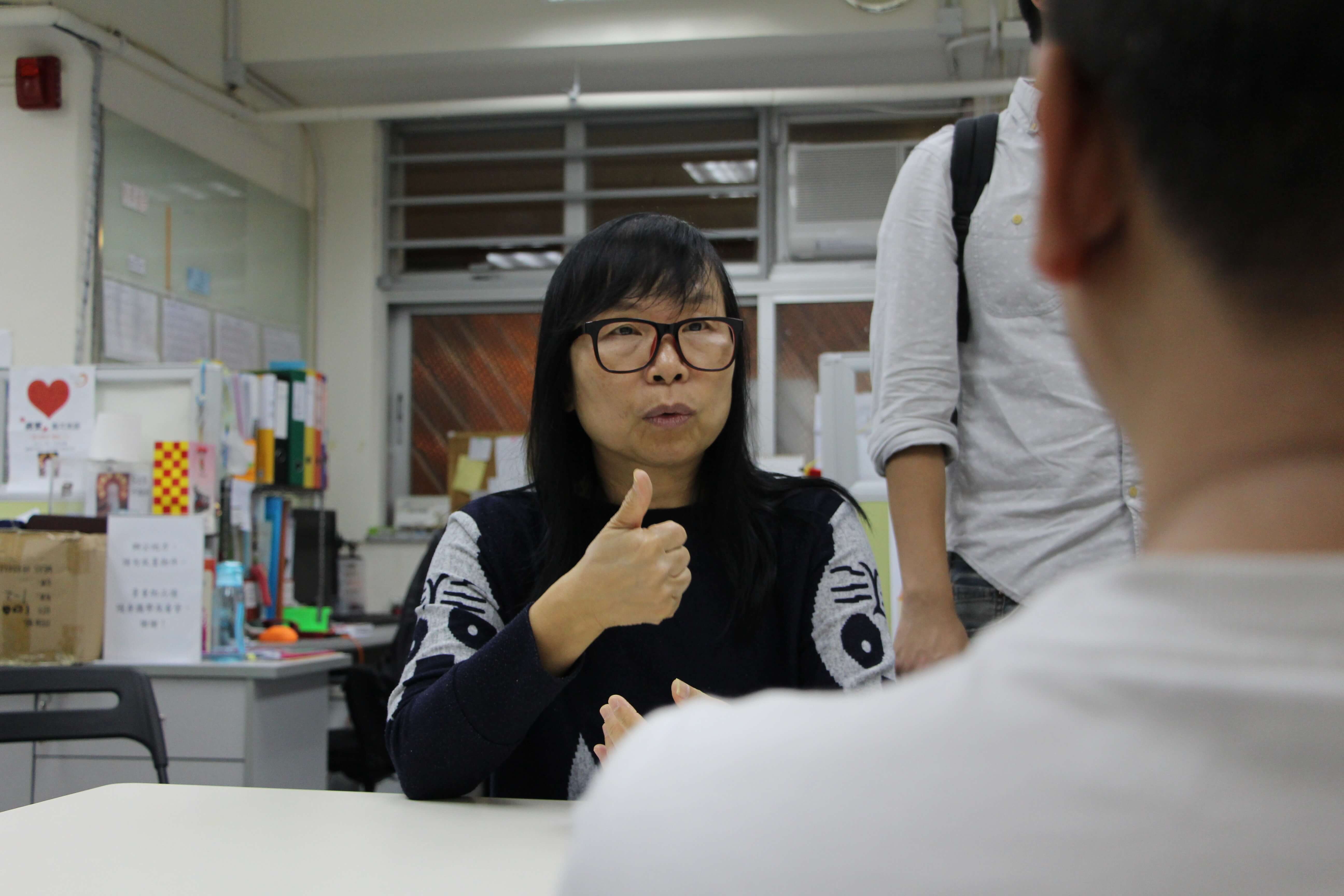 Apart from this, labelling of deaf people in the society saddens Wan. "They think hearing impairment is infectious," he said. Wan mentioned a teen who used a tissue to clean a pen after he led it to him. Deaf people are sensitive and they often get hurt by this kind of act.
Willy Kwong, the head of Silence said that hearing impairment is a kind of invisible disability that cannot be noticed by appearances. "If you speak behind a deaf people, they don't know what you are talking about." He mentioned the misunderstanding and workplace discrimination are often caused since the public is not aware of it.   
Deaf people face difficulties communicating with their sound families as there's limitation of signs. "We can be the bridge between hearing-impaired people and their family," Kwong said.  
The shortage of hand-sign translators makes deaf people difficult to survive in Hong Kong. They rely on sign language for daily tasks like communicating with others.
"I never give up no matter how many times I fail," Wan showed his passion and confidence in the signs. This hearing impaired man is not hindered by the limitation of his body. The silent voice can be heard in the sign.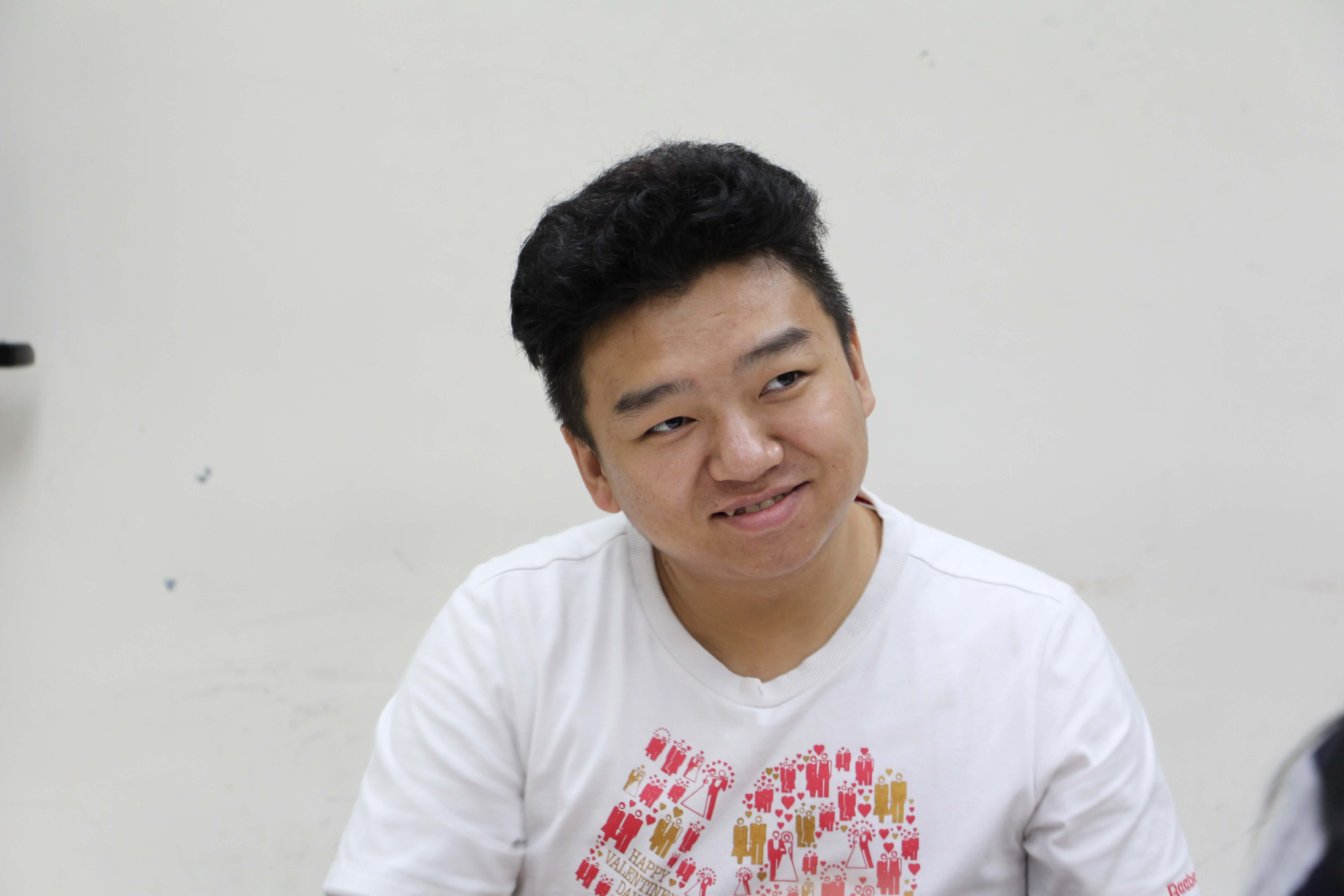 (Edited by Michelle Chan; video edited by Sharon Shi)
More about:
Charity SILENCE aims to help deaf people to integrate into the community. It provides sign language translation and education, vocational training and family counselling to hearing-impaired people and their families.
The video is also published on SCMP. Also read full text story by SCMP reporter.
Operation Santa Claus, the city's annual fund-raising campaign jointly organised by South China Morning Post SCMP and RTHK Radio 3 Hong Kong.