Increase in online bookings for Covid vaccines as priority groups expand
By: CHAN Wing Yee

Edited by: Shameel Ibrahim

2021-03-16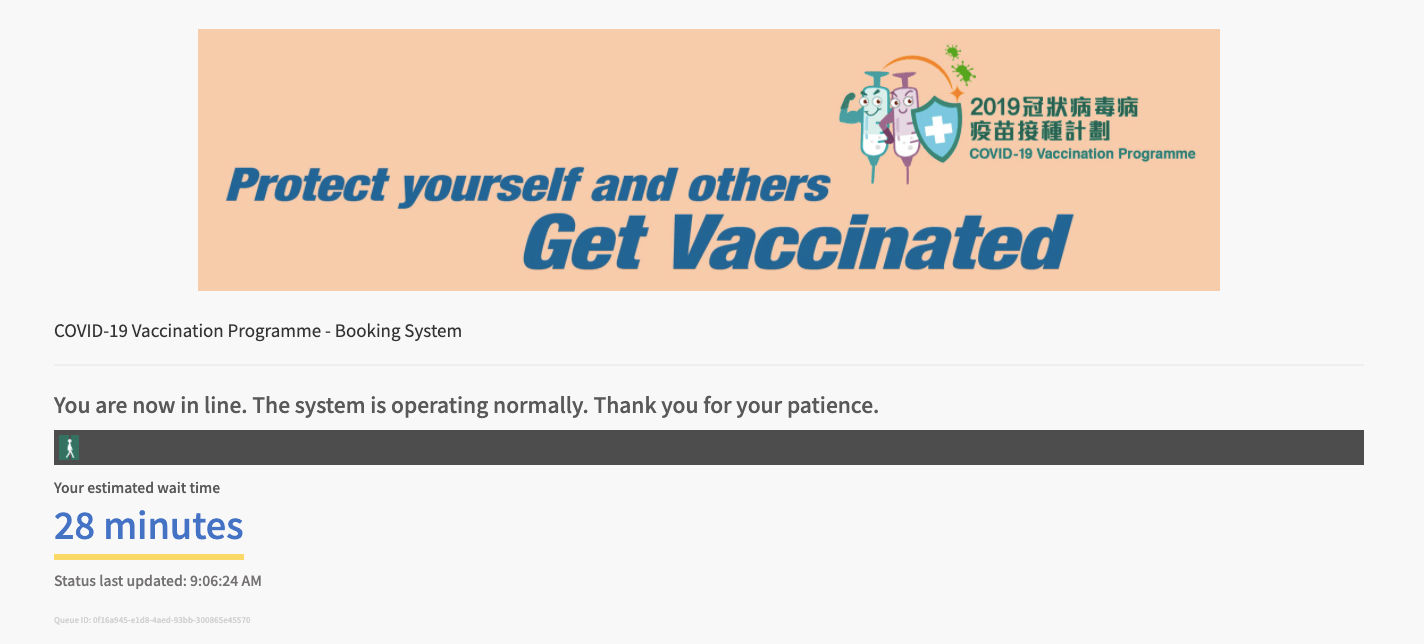 The Covid-19 vaccination has expanded to include residents aged between 30 and 59 years old, students aged 16 years or above studying overseas and foreign domestic helpers.

When the online booking system started at 9 am, the waiting time was up to 30 minutes.

Bookings for the Sinovac jab at the selected General Outpatient Clinics of the Hospital Authority are full for the next two weeks. For BioNTech, the earliest available slots are now on March 20.

Wang Tsz-nam, 20, who is now in Hong Kong but normally studies in the UK, says she would not take either of the vaccines.

"The vaccine inoculation is still in the preliminary stage and there is insufficient data available at the moment. I need more time and information to decide before getting the vaccine," Ms Wang said.

She said she was worried about the safety of vaccines after seven people died in Hong Kong after getting the Sinovac jab. There was also a case of facial paralysis.

Katie De la Cruz, a 28 year-old Filipino domestic helper, says she asked her employer to make a BioNTech vaccine appointment for her.

"It's better to receive the vaccine as soon as possible, because I always have friends gathering during the weekend. I trust its [the vaccine's] protection," she says.

Professor Ivan Hung Fan-ngai, co-convenor of the Expert Committee on Clinical Events Assessment Following COVID-19 Immunisation, said in a press conference this afternoon that the deaths are not linked to the vaccine. People with cardiovascular diseases are still encouraged to receive the vaccines if their condition is stable.