Policy Address 2021: advocacy group surprised over lack of subdivided flats relief measures
By: Karmen Li、Tracy Leung

Edited by: Bowie Tse、WANG Yichun

2021-10-06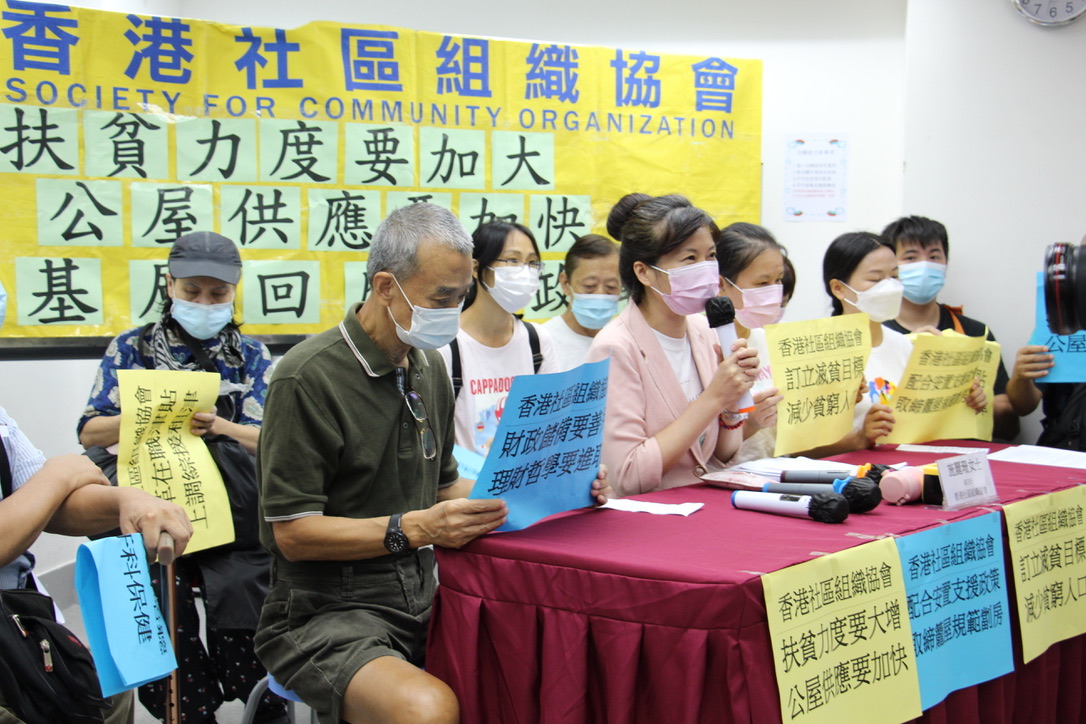 Tenants living in the city's cramped subdivided flats expected help from today's policy address but were disappointed by a lack of concrete plans.
Another 5,000 transitional housing units will be made available to people waiting for public housing, Chief Executive Carrie Lam Cheng Yuet-ngor said in her fifth policy address, after announcing earlier this week that the housing shortage would be the focus of her talk to the Legislative Council. The supply is expected to increase to 20,000 in the following years. 
"The policy address failed to respond to the urgent housing needs of residents who are now living in subdivided flats and cage homes," said Sze Lai-shan, a committee member of the local advocacy group Society for Community Organization. "The number of transitional housing units should increase to 50,000 units in five years." 
In 2021, there were 226,000 people living in around 110,000 subdivided flats, according to the Hong Kong Legislative Council.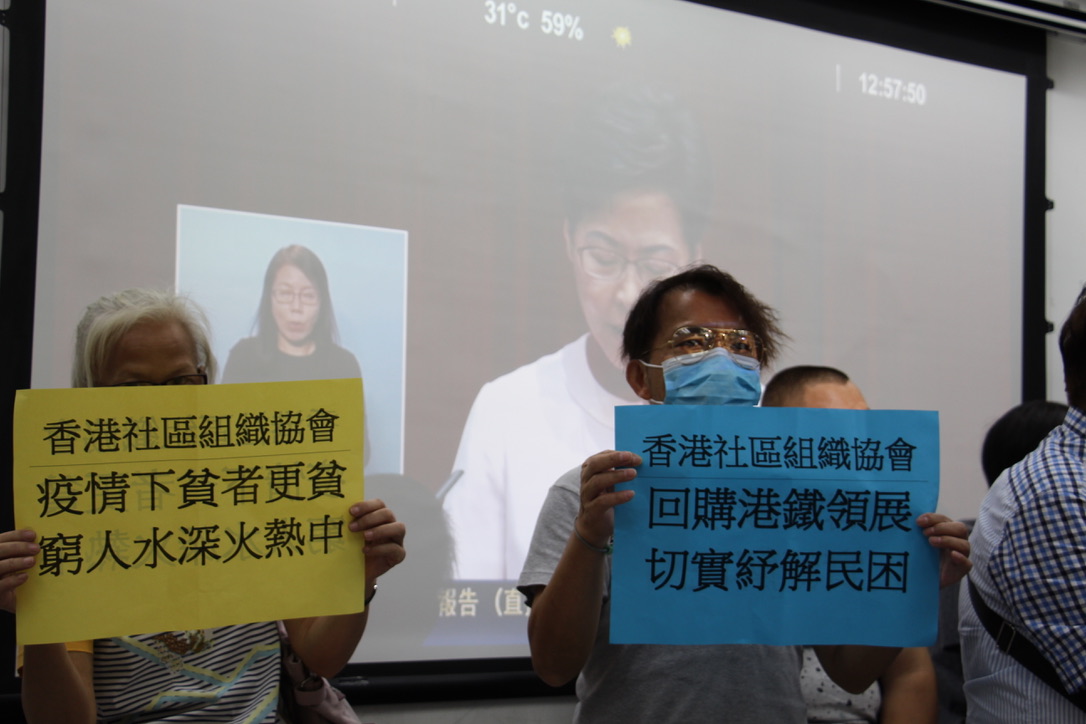 Lam also said in the policy address that the previously-announced rent control measures for subdivided flats will go into effect in January to curb landlords from increasing rent for two years.
Private housing between 70 to 99.9 square meters, colloquially referred to as subdivided flats, saw rent increase 42% between 2010 and 2019, according to SoCO.
"Apart from the tenancy control, the regulations on the control of starting rents of subdivided flats are not proposed in the policy address after we have already expressed our demands to the government earlier," Sze added. 
"I am disappointed this time as I often hear that the government officials uphold the slogan 'say goodbye to subdivided flats' but it turned out that the government was only concerned about economic development," said Li Miaorong, who has lived in a subdivided flat in Sham Shui Po for the last three years. 
The family of three pays more than HK$6,000 a month, around one-third of their income, for the 100-square foot flat.
"We had a hard time affording the rent as my husband was unemployed until last month, thus we really need in time support to provide us with the quota for public housing and rental subsidy, " Li said.
A top Beijing official Luo Huiling and Hong Kong's Financial Secretary Chan Mo-po visited subdivided flats in Mong Kok and Sham Shui Po last Friday. 
"We expected the government could allocate more public units as soon as possible . It is tragic for people living in subdivided flats," Li said.